Stone or rock is a naturally occurring solid aggregate of one or more minerals which has been used by mankind through out history. Besides practical use, stone is also a good decoration which makes you feel closer to nature. Here we rounded up 7 Interesting Stone Inspired Product, and hope you can add some rock to your home.
1. Swedish Granite Wine Cooler [link]
The next time you have guests over and open a bottle of wine, keep it properly chilled in this cool new Swedish Granite Wine Cooler. It is made from natural stone and each piece is unique in shape and structure. There are no electronics involved, simply place the rock overnight in your freezer and it will chill a bottle of wine for hours.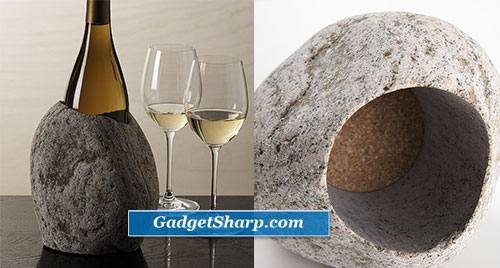 2. Inukshuk Magnetic Stones [amazon]
Puzzle and multi-functional desk object
Magnetic anti-stress product, picture holder and universal office item
Made of 5 magnetic stones and stainless steel base
Attracts loose paperclips on your desk
Great for home or office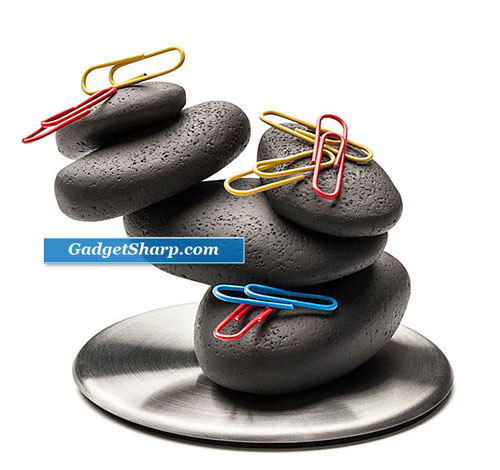 3. Stone Egg Lanterns [link]
These cool new Stone Egg Lanterns are decorative slotted oval stones that illuminate the evenings in all directions with flickering radiance. Just pop in a tealight for the smaller lantern or a votive candle for the larger one and enjoy the relaxing ambiance indoors or out.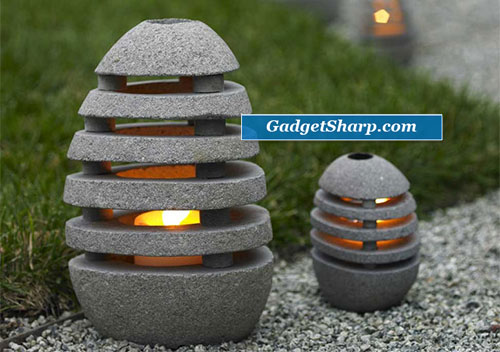 4. Design Ideas BeachStone Doormat [amazon]
Add creative, unique d?cor to your home
Each Beach Stone piece is created by hand using river rocks that are washed and polished before affixing to plastic netting
Do not expose your Beach Stone to excessive heat

5. Set of 9 Grey Whisky Chilling Rocks [amazon]
Includes 9 Grey Sipping Stones Made from Natural Soapstone
Chill Your Drink with No Dilution
Preserve the Taste of your Favorite Drink
Store in Your Freezer, Ready to Use in Just Hours
Perfect As A Gift or for Your Next Cocktail Party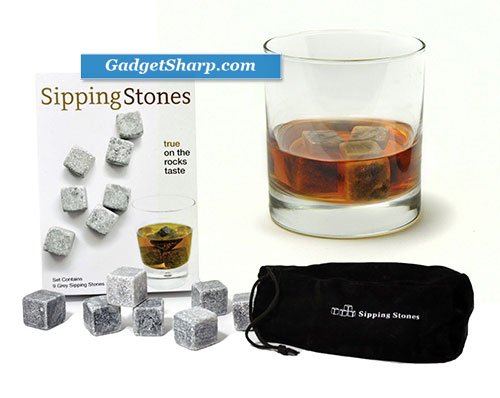 6. Stone Drink Dispenser [amazon]
You may not be able to get water from a stone, but you can tap your favorite spirits. Handmade from natural stones found along the coast of New England and fixed with a stainless steel spigot with a stone lever, Jeff Henderson's sturdy and sophisticated drink dispenser adds instant pizazz to any event. Handmade in New Hampshire.Due to the found nature of the stones, each is one-of-a-kind and will vary.
7. USB Pet Rock [amazon]
Simply plug the USB cable into a free port and let the fun begin. The USB Pet Rock will instantly begin to work its magic. People will stop by and ask you what your USB Pet Rock does. Each time, you can make up a new story; for no matter what you say, it will be greater than the truth - because these USB Pet Rocks don't do a dang thing! Except make you smile. And confuse your friends and coworkers, which will make you smile even more.