Spring is finally here. It is time to do some cleaning and gardening. In this post, we rounded up 7 Cool and Creative Planters, from wall planter to postcard garden. No matter you have a yard or just limited indoor space; you want plant in water or soil; you want grow it from seed or just plant cutting; there is a planter for you. Take a look and hope you find useful.
1. Urbio Happy Family Wall Planters [amazon]
Urbio is a recyclable product that is made out of a light weight, and durable, polypropylene plastic. Made with uber-strong neodymium magnets, and a variety of vessel sizes, Urbio is a diverse and dependable solution for urban gardening and small space organization.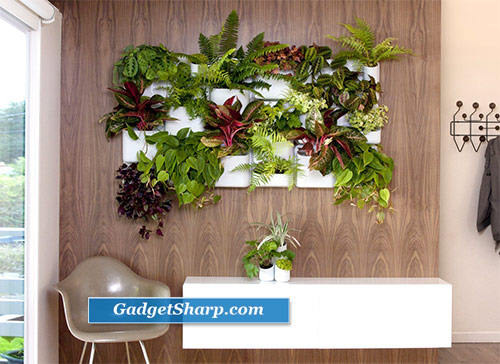 2. MARIMO MOSS BALL LIGHT BULB AQUARIUM [link] Materials: metal, sand, marimo moss ball, repurposed light bulb 3" L x 3" W x 5" H Care instructions: All the marimo moss ball needs is to be completely under water and some artificial light! Water should should be changed once every 2 weeks or when water becomes cloudy.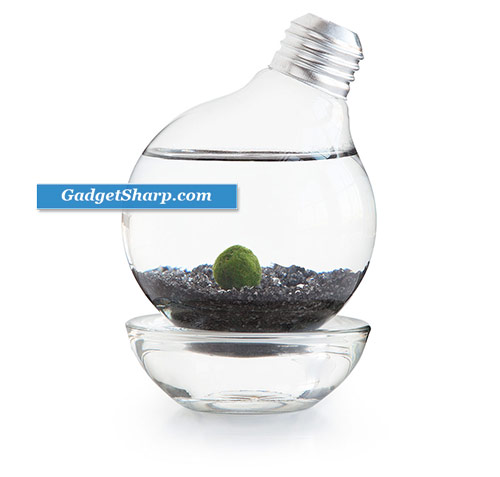 3. Growbottle [amazon]

How does your garden grow? Cultivate your indoor green thumb with a hydrogarden sprouting from a re-purposed wine bottle. The ideal environment for hydroponic herb-growing, allowing sunshine to permeate throughout, each set comes ready to use with soilless growing mix, wool wick, plant nutrient, cork coaster, and seeds.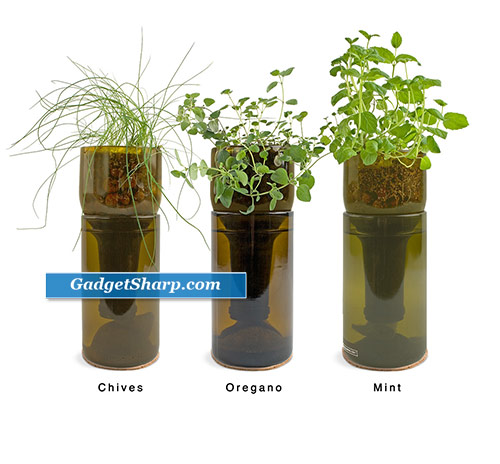 4. ROOT CUP [discontinued]

To use it, simply place your plant cutting in the Rootcup, add water, put your plant in a comfortable and well-lit place, and wait for little roots to propagate! When your seedling has enough roots, it's ready to be moved into dirt to grow on its own in your indoor or outdoor garden.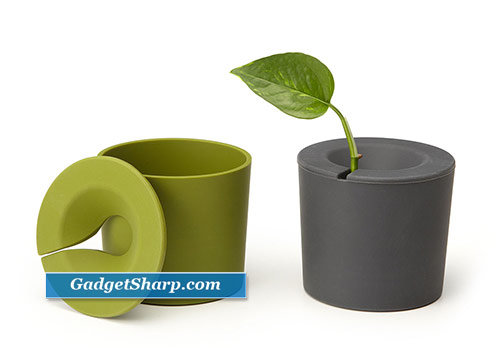 5. Postcardens [amazon]

Leagues beyond just-add-water trinkets (dinosaur sponges, anyone?), this vegetable ink-based greeting card sends sentiments - with seeds. Just pop open your card, water the base, and sprinkle its packet over the diorama. In just a few days, you'll have unruly sprouts of Lepidium sativum (that's Garden cress) unfurling through the paper arches of your mini botanical garden.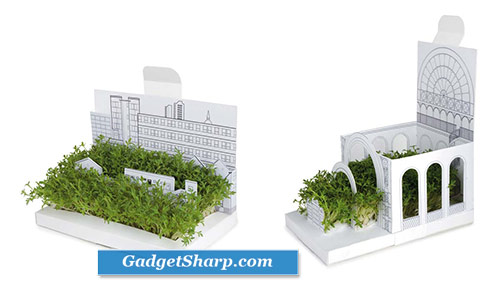 6. Akro-Mils Stack-A-Pot [amazon]

Perfect for your deck, patio, front porch, balcony or inside your home Multi-tiered planter crafted from durable, U.V. protected plastic 30-quart capacity Imagine your home cascading with colorful flowers, tasty herbs, succulent strawberries, or plump tomatoes Layers stack upward and collapse for easy storage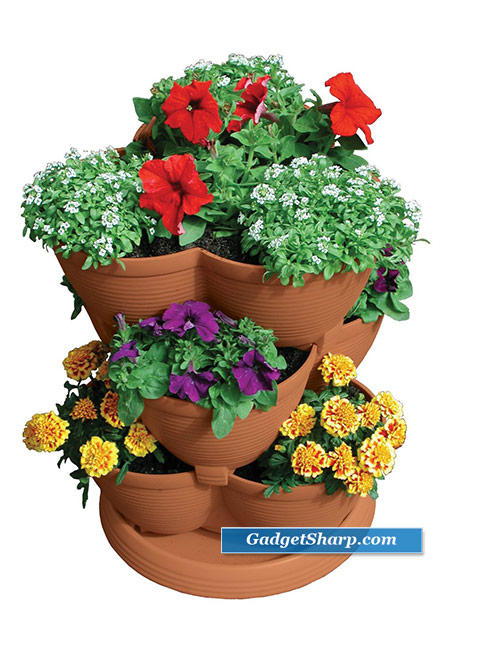 7. Picture Planter [discontinued]

Plant some seeds in the Picture Planter, and enjoy the growing plants within the frame, as if appreciating an image in an art museum.

Planter provides a stark contrast between the organic plant and the inorganic frame, and between the developing plant and the cropped nature of the background.