Using a watering can is a good way to save water when you're watering outdoor plants and essential for indoor plants. They should not only have enough capacity but also easy to carry and pour. Different from the usual, boring watering cans, here we have some cool looking ones to help you grow your garden playfully and stylishly.
1. Eva Solo AquaStar Watering Can [buy here]
The Aquastar minimalist designed watering-can is designed to display in a room on a table, shelf or counter top, to be available for use anytime. The pointed spout allows for an even stream of water when watering small to large indoor and outdoor garden and patio pots. Spout is removable for filling the can with water. Made of plastic and chrome plastic, store the watering can indoors when not in use. 2 liter (2.1 quart) Danish designed around aesthetics, functionality, and quality; made in denmark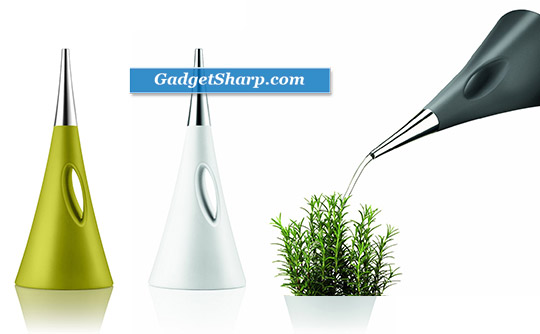 2. Fiskars Easy-Pour 2.6 Gallon Watering Can [buy here]

With the unique handle design, this 2.6 Gallon Watering Can is easy to carry and pour. Dual handles accomodate multiple hand postions Spout rotates for adjustable flow control, from a gentle shower to a steady stream Filling hole is located on the side so the handles don't get in the way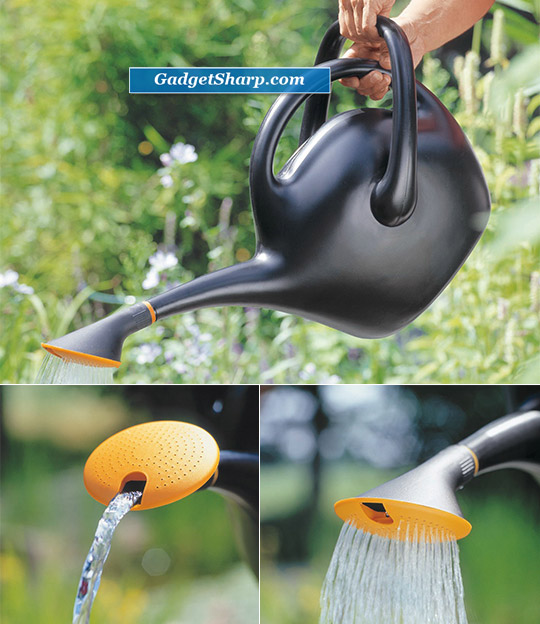 3. Alessi Diva Watering Can [buy here]

A watering can with attitude, that of an operatic diva tilting backwards in full forte. The Diva watering can retains the Scandinavian simplicity, functionality and sense of play that this legendary Approximate size: 11" x 4.25" x h.12.25"