Nuts are one of the most savored things in the world. Due to their taste and flavor, they are costly and most sought-after. However, cracking nuts are something else. That is just understandable, the cracking task is just mundane and tedious. When you see the bone-breaking, blood-spilling shell outside, you just try to forget about its tasty inside. While things will be different when you have some proper nut cracking tools. In this post, we will present you 12 powerful and elegant nutcrackers and hope they can help to make those boring cracking work look interesting and attractive.
1. Norpro Davy Crack It Squirrel Nutcracker [amazon]
Easily crack almonds or pecans with this whimsical, attractive nut cracker from Norpro ?Davy? the squirrel is made out of heavy duty cast aluminum Stands 5-1/2 inches (14 cm) tall For best care, hand washing and drying is recommended Makes a great gift idea for any kitchen enthusiast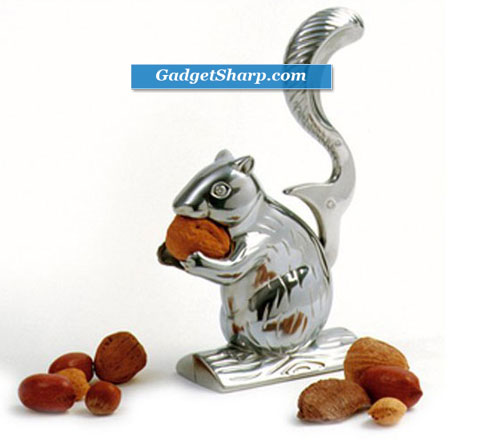 2. Scoiattolo Nutcracker by Andrea Branzi [amazon]
Designed by andrea branzi for alessi, the sciattolo nutcracker is amade of 18/10 polished stainless steel and wood.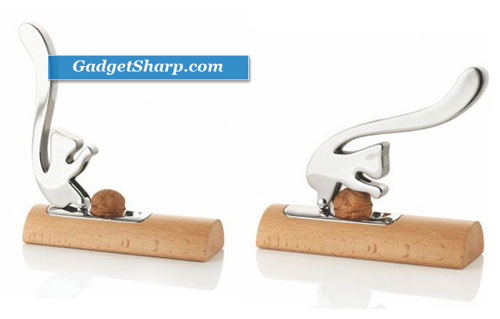 3. Fish Nut Cracker [amazon]
Elegant and unique Nut Cracker with a form of a fish Made of stainless steal designed by Philippi measures 4?x 1.5?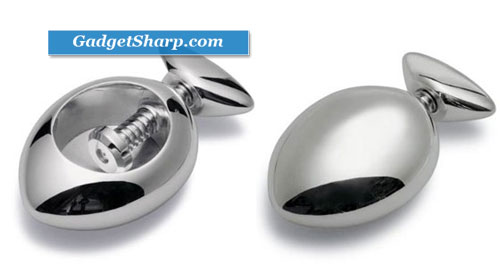 4. Vacu Vin Nut Cracker [amazon]
Easy to use and requires little strength to operate
Designed as a decorative nut tray for entertaining
Looks attractive on the table
Dishwasher safe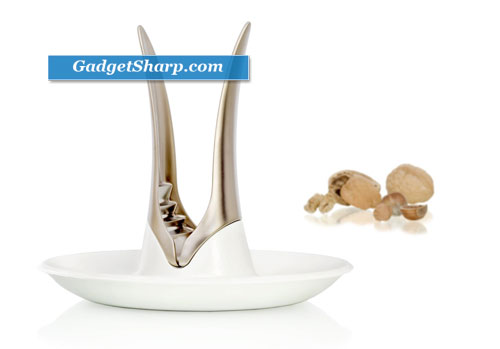 5. Royal VKB Nut Cracker Twist and Crack Large and Small Nuts [amazon]
Crack the nut to the level you want - you can see what is happening through the reinforced plastic
No more sudden cracks with bits and pieces of nuts fl ying past your eyes
No hidden strength required to enjoy nuts!
The lid works for both small nuts such as hazelnuts and for larger nuts such as walnuts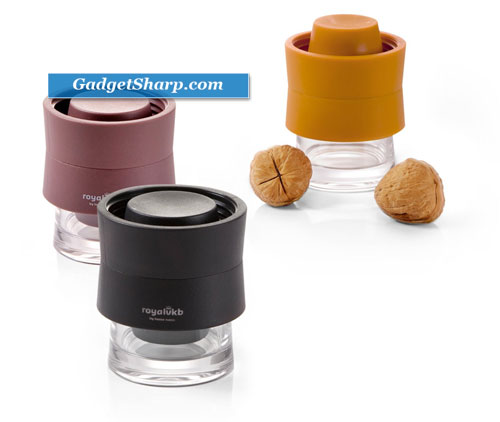 6. Bruno Christesen Nutcracker [amazon]
Featuring a stainless steel base, domed rubber top and non-slip rubber bottom, this modern nut cracker is sleek, streamlined and simply brilliant. Just place the nut on the metal plate and cover it with the rubber dome. Give the dome a light tap and the nut will be ready to eat, with the shell cleanly removed. What?s its secret? A ribbed metal fitting on the underside of the dome ensures that only a light tap is needed to split the shell.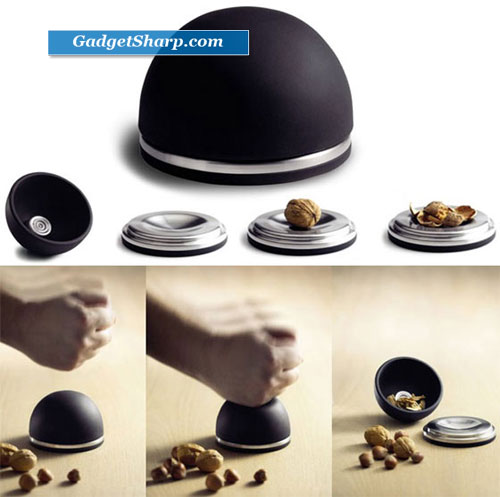 7. Duke Company Pecan Nut Cracker [amazon]
Pecan Nut Cracker On Wood Base, Precision Machined, Nickel Plated All Steel Construction, Mounted On Beautiful Hardwood Base, Lends Commercial Speed To A Formerly Tedious Job, No Tools Required For Assembly, Simply Screw The Threaded Handle Into The Nutcracker & It's Ready To Go.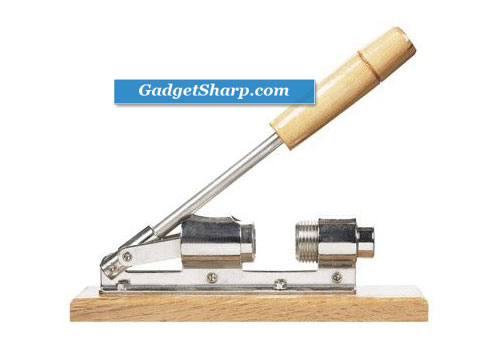 8. Olive Wood Screw Nut Cracker [amazon]
This olive wood nutcracker has a smooth silky finish, yet it is a very strong hardwood that will never warp or crack. Olive wood also has antibacterial properties, and is resistant to stains and odors. As olive wood ages, it will become darker and richer in color, thus making it even more beautiful. Made in Spain.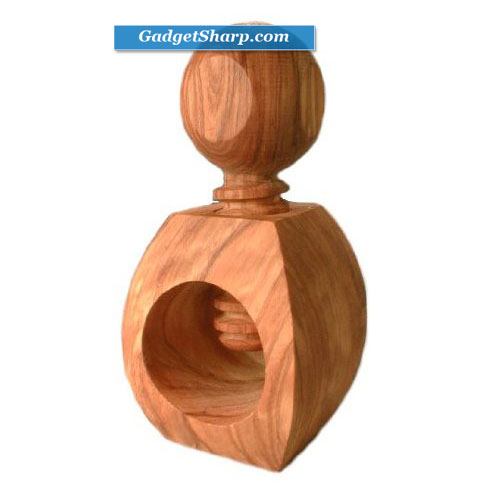 9. Drosselmeyer Nutcracker [amazon]
First handheld nutcracker to have a double lever action and a container to collect the shells Award winning design is widely regarded as the best and most powerful nutcracker on the market Minimal exertion; no spraying of nuts and shells; easily accommodates nuts of any size Entire assembly is easily detachable for simple cleaning and maintenance Designed and made in Sweden; Internationally patented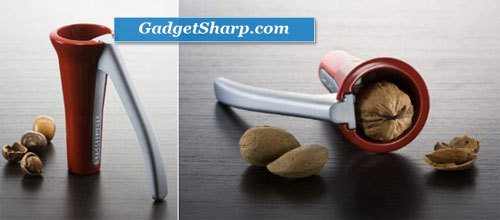 10. Nutcracker by Blomus [amazon]
Stainless steel construction, Great for baking and cooking
Modern European design
Easy to use twist-screw mechanism
Finish: MatteSize: 3 3/4tall x 2wide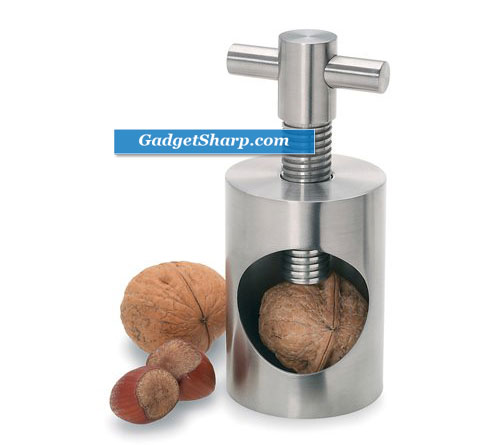 11. Rivers Edge Products Mallard Duck Nut Cracker [amazon]
Hand carved and hand painted. This is an exclusive Rivers Edge design. A steel hinge pin allows it to crack even the hardest nuts. Design is stylish and innovative. Satisfaction Ensured.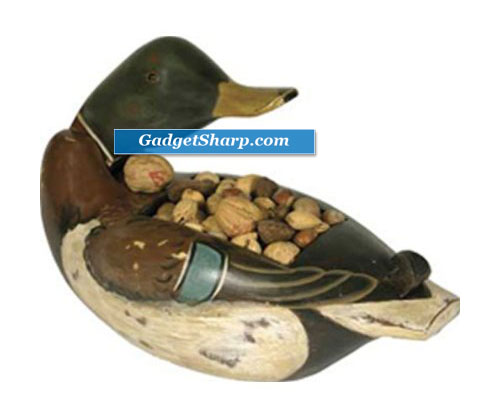 12. Nuance Nut Cracker [amazon]
Dimensions: L: 3.315 Inches (8.5 cm) x H: 3.315 Inches (8.5 cm)
Materials: Stainless Steel (80%) Silicon (15%) ABS (5%)