Snow is beautiful, but too much snow can cause a lot of trouble. Hence, have some essential snow/ice remove tools ready in winter time is necessary, especially, when you have your own house. There are lots of snow need to battle with. In this post, we have 8 Useful Tools for your home and car. Snow shovel, snow thrower, snow pusher, ice scraper, all kinds of snow/ice removal tools for you.
1. Snow Wolf - Wheeled Snow Shovel [amazon]
Superb For Large Amounts Of Snoww In All Conditions
Clears 3x Faster Than Snow Shoveling with Half the Effort and Less Risk of Injury
Outperforms Snowblowers Without The Expense Fumes Maintenance Or Noise
Top Ergonomic Research Center Verifies A 3X - 4X Reduction In Lower Back stress And Cardio Exertion
Stores Compactly By Folding Down Or Hanging Flat On The Wall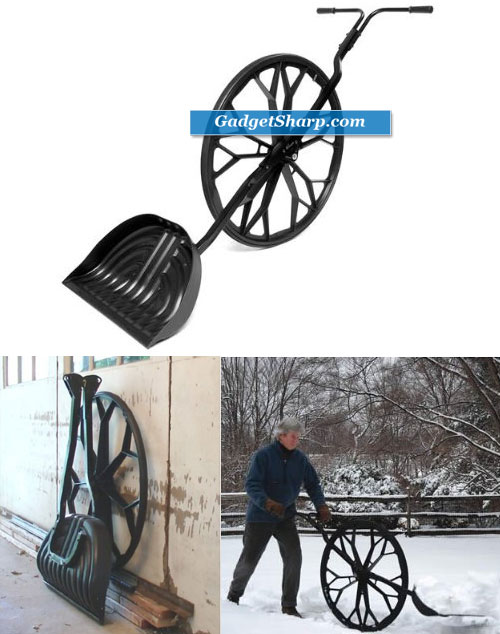 2. Greenworks 20-Inch 12 Amp Electric Snow Thrower [amazon]
The Greenworks 12 amp electric snow thrower clears a 20-inch path
Cord lock conveniently holds extension cord securely in place
This electric snow thrower is capable of clearing a depth of 10 inches
Saves money while protecting the environment
6-inch wheels; 20-foot discharge distance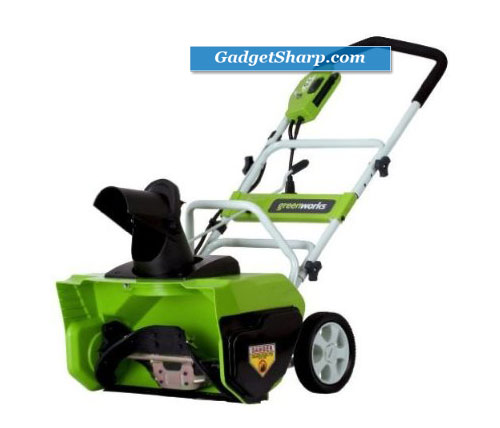 3. OXO Good Grips Extendable Twister Snowbrush [amazon]
Pole extends an additional 11-inch to reach across windshields
High strength polycarbonate blade
Brush turns 90 degrees to pull snow
Feathered bristle tips protect paint
Soft comfortable grip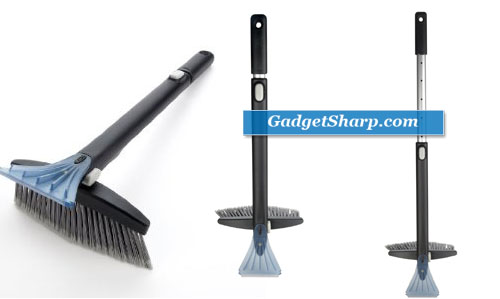 4. Snow Ease [amazon]
Clear your walk in minutes, just push like a shopping cart. No more bending over and lifting snow! Helps save your back. Great for removing light, fluffy snow from sidewalks and driverways!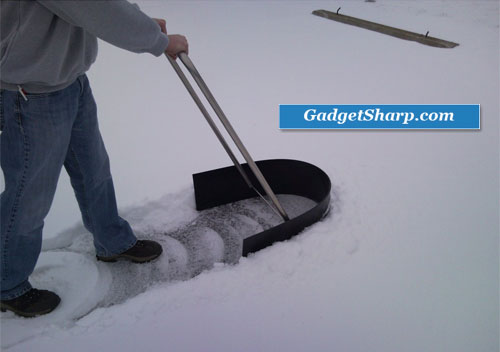 5. Sno Brum Original Snow Removal Tool with Telescoping Handle [amazon]
Will not scratch your car's paint or leave scuff marks
The Sno Brum head is made of high grade durable foam and cross linked polyethylene
Also good for clearing snow from hot tub covers
Telescoping handle extends from 27-inches to 46-inches for plenty of reach
Foam head measures 17-inches x 6-Inches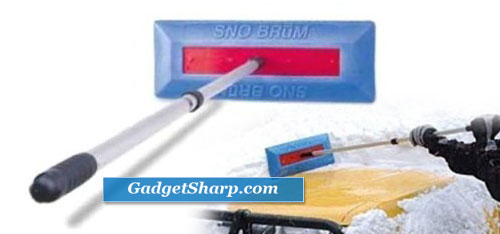 6. 18" Combo Snow Thrower/pusher Shovel [amazon]
No. Forge 1 18" Combo Snow Thrower/pusher Shovel, Comfort Grip, Ergonomic Bent Handle, Metal Strip, Light Weight Easier on the Back, Poly Red . 56" Overall length With 18" Wide Shovel, Galvanized Steel Wear Strip, Comfort Grip Steel Core handle, Ergonomic Handle, Made For Easier Throwing, & Easier On The Back.
7. Snow Joe 322P 12-Inch 7.5 Amp Electric Snow Thrower [amazon]
Snow Joe Plus snow thrower is recommended for use on patios, steps, and sidewalks
Snow Joe Plus cuts snow up to 12 inches wide and 4 inches deep
Powerful 7.5 amp motor drives unit operation can move up to 300 pounds of snow per minute
Ergonomic design and adjustable handle to alleviate back strain; lightweight--unit weighs only 12 pounds
UL-approved; 2-year warranty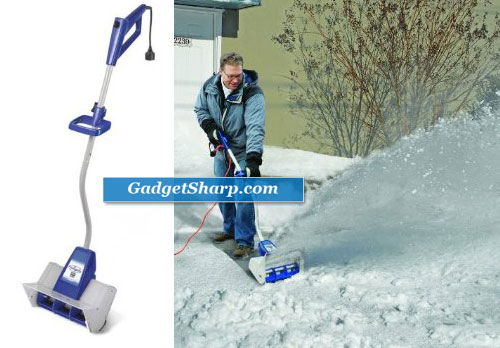 8. Windshield Ice Scraper [amazon]
The Ice Master clears hard ice and frost and cracks thicker ice. Four blade positions allow the Ice Master to perform in the worst icy conditions. The blades lock in three different ice-scraping positions, and the ice-breaking teeth provide the fourth ice removal option. Clear away frost twice as fast!