With the summer coming, it might be the time to get your water game/sports gadgets ready. In this post, we rounded up 11 Fun and Useful Gadgets for Water Activities, from water bouncing ball to liquidator eliminator, from Scooter to Kayak, from diving equipments to underwater digital camera Mask; so you can have a good time with your family, friends and even by yourself. Hope you enjoy it.
1. Wild Planet Dive Balls [amazon]
Comes with 3 colorful diveballs
Has directions for two games
Neoprene fabric tails are easy to grab
Rubber tip is durable and safe
Great for hours of pool fun!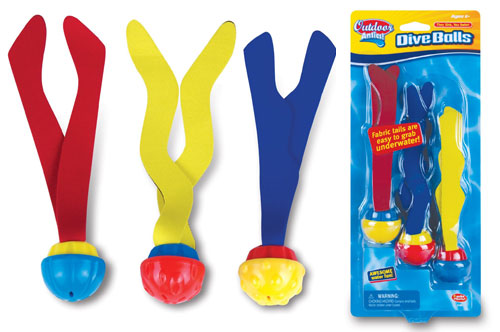 2. Sea Doo Dolphin Sea Scooter [amazon]
Providing hours of fun in the pool or the lake, the Sea-Doo Seascooter Dolphin packs enough thrust to propel swimmers at up to 2 miles per hour, making it a must for water enthusiasts everywhere. The Dolphin is equipped with all the necessary safety features, including a floating chassis, an auto shutoff function that cuts the power when you release the dual triggers, and protective grilles on the rear.
Speed up to 2 mph (3.2 km/h)
Depth rated 15.5 ft (5 m)
Run up to 90 minutes
For ages 8 and up and adults
Various safety features including positive buoyancy, safety grille, safety lock
For pool and lake use only 

3. Max Liquidator Eliminator [amazon]
Blasts water up to 30 Feet!
Power packed!
You will recieve one Max Liquidator Eliminator in an assorted color
Recommended for ages 6 & Up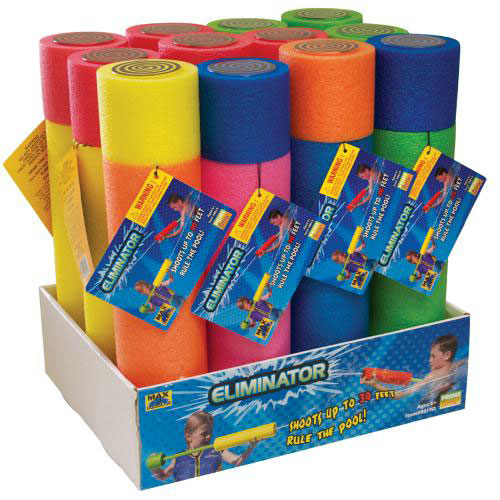 4. 23" Balaenoptera Musculus Radio Remote Control Racing Boat [amazon]
22" Blazingly Fast Balaenoptera Musculus Racing RC Boat is the fastest RC Boat in our Electric Powered Speed RC Boat category. This beast is powered by PC twin propellers. Power comes from a included standard Sub C 7.2V rechargeable Ni-Cd pack as used in other Tamiya cars. With it's vector-push design, it can reach a speed of 25+mph! Fast turning radius. Plastic construction. It has an operating range up to 300 feet. If it goes any farther, you can't even see the boat. It has a running time of 20-30 minutes. It comes included with all of the necessary components such as rechargeable battery pack and AC adapter. However it requires eight (8) "AA" batteries for the remote.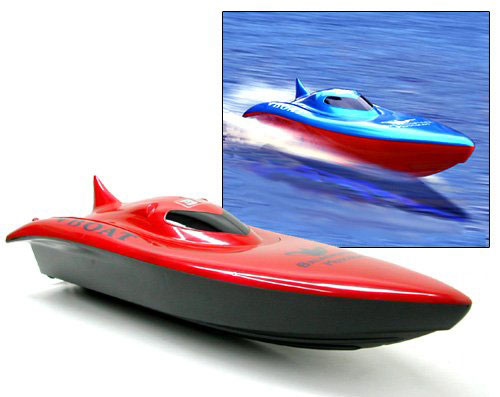 5. Liquid Image Explorer Series 5.0MP Underwater Digital Camera Mask [amazon]
Hands-free swim mask with built-in 5.0-megapixel digital camera
Tough tempered glass lenses with integrated crosshairs for lining up shots
Operates at depths of up to 15 feet; 16 MB of built-in memory
MicroSD card slot with capacity of up to 2 GB (card not included)
Includes PC-only image editing software; USB port for downloads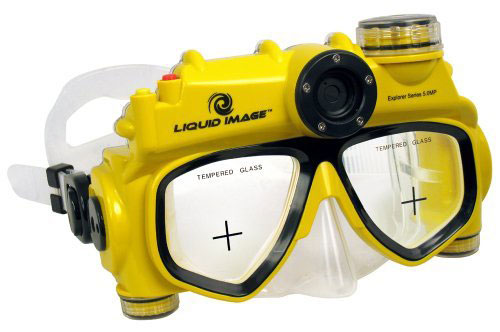 6. U.S.Divers Diva 1 Lx / Island Dry Lx/ Trek / Travel Bag [amazon]
Hypoallergenic Silicone Face Skirt Provides Ultimate Comfort
Low Profile Design with Feminin Features
100% Submersible Snorkel with "Pivot Dry Tecnology"
Ergonomically Shaped Snorkel for Correct Positioning and Comfort
Compact length is great as a travel snorkeling fin or other water sports activities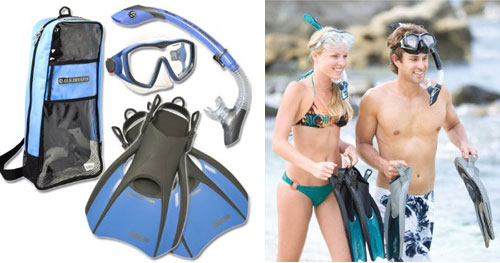 7. Speedo Competition II Kickboard [amazon]
This dual density foam kickboard provides a soft, comfortable top and a rigid bottom that offers support and proper flexibilty. A training aid to strengthen legs while reducing shoulder stress, it's ergonomical design is ideal for single arm and sidekick workouts. Train hard and effecient with this great aid!
Dual density foam offers maximum comfort and support
Great for single arm and sidekick workouts
Strengthens legs and reduces shoulder stress
Ergonomic design for increased efficiency
Ligthweight and durable EVA foam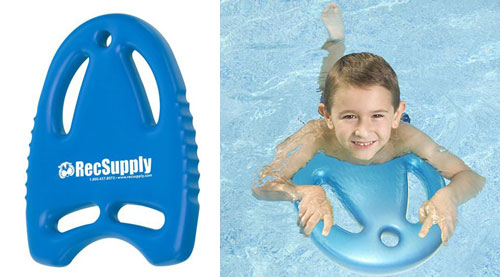 8. SportsStuff Big Mable - Orange [amazon]
Size: 72 in x 72 in
For up to 2 riders
Double-webbing foam handles with knuckle pads
Double-stitched nylon full cover with zipper
Polyurethane fabric coating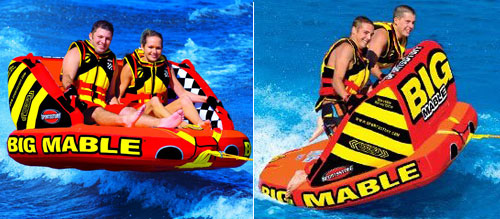 9. Advanced Elements Af Expedition Kayak [amazon]
PVC Tarpaulin w/ 1000 denier polyester outer fabric
Heavy-duty 30-gauge PVC main chamber w/ polyester inner cover & electronically welded seams
2 breathable foam mesh back seats, large storage compartment & rubber molded handle
Bungee deck rigging, d-ring tie downs, paddle holders & neoprene paddle guard
Hard-edged aluminum bow & stern ribs w/ reinforced seams & tracking fin (skeg) & landing plate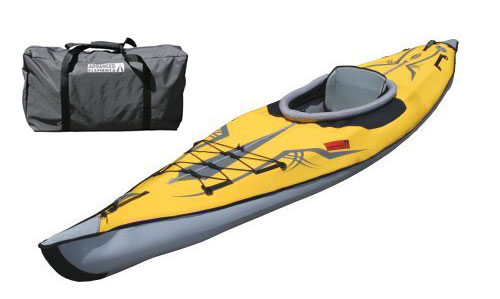 10. Waboba Extreme Water Bouncing Ball [amazon]
A beach and pool essential, the ball that bounces on water
Waboba ball floats as well as bounces; Extreme is the most versatile of the 3 style balls
Extremes ability to bounce high and fast makes it a fun and challenging water sport!
Made from polyurethane with a Lycra coating.
Dimension: 2.36" x 2.36" inches in diameter.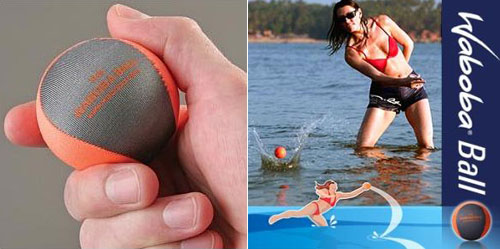 11. Wild Planet Magnet Dive Gloves [amazon]
This game comes with two magnetic gloves and 12 magnetic fish.
This offers multiple versions of pool games to play.
Both gloves can fit on the right or left hand and are size adjustable.
Each glove has a mesh pocket that the fish can be stored in.
Dive and Fetch the Fish!