Up in the air. Suspended high in the sky, wall Planter allows you to grow an indoor garden almost anywhere in the house. Fill these with air plants, succulents, moss or just cutting flowers, you can easily create your own small spheres of botanical wonder. Here are have two beautiful wall planters, glass or ceramic, coming with different dimension. Use one or arrange several in a group. So are you ready to create your own hanging garden?
OVERALL PRODUCT DIMENSIONS Small: 4.1"diam x 5.1"h. Medium: 6.3"diam x 8.5"h. Large: 5.7"diam x 11.8"h.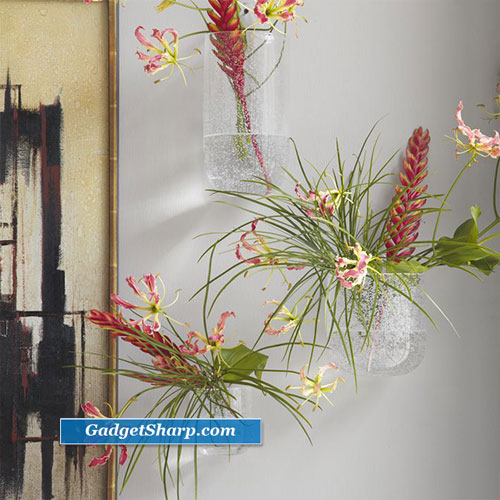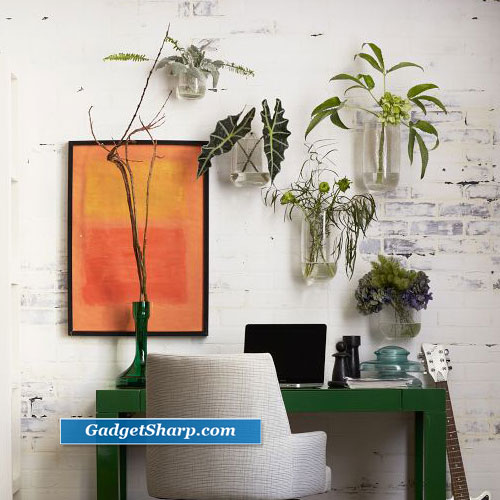 2. Shane Powers Ceramic Wall Planters

Ceramic with matte white glaze. Arrange in multiples for a wall garden. Various sizes; pierced vase is ideal for orchids.

OVERALL PRODUCT DIMENSIONS ? Small Circle: 7.25"w x 3.25"d 7.25"h. ? Large Circle: 14.25"w x 6.5"d x 14.25"h. ? Tube: 4"diam. x 10.75"h. ? Pierced Tube: 4"diam. x 10.75"h.