If you are a fan of superman, you got to love this post where we rounded up 15 superman themed products. Key Chain, Belt Buckle, Mouse, Keyboard, watch, earning… our superman just appears wherever he is needed. (lol)
1. Black And Silver Superman Enamel Key Chain Key Chain [amazon]
PlastiColor Black and Silver Superman Enamel Key Chain is one of the highest quality, molded key chains from PlastiColor. The color and detail compliment the world-class logos and characters that are featured. All key chains include a standard key ring as well as a ?zipper hook?, which allows the key chain to become a zipper pull on a back pack, belt pack, brief case, or jacket.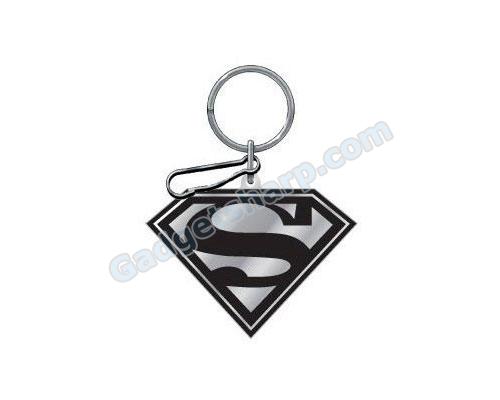 2. 3D Superman Belt Buckle [amazon]
Superman Black Logo 3D DC Comics Comic Book Belt Buckle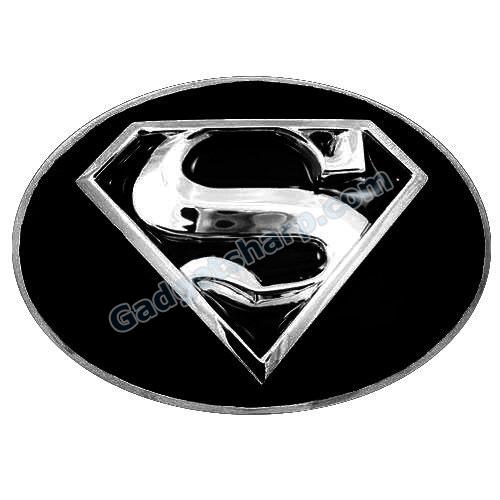 3. 20-Ounce Sculpted Mug, Superman Man of Steel [amazon]
Ceramic mug features superman S logo.20-Ounce Mug.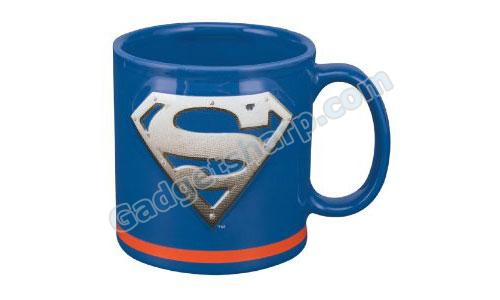 4. i-rocks Superman Optical Mouse (Blue) [amazon]
The SP-7000 Superman optical mouse incorporates the "Superman Returns" color scheme and the "Superman Returns" core logo, making it very valuable. The SP-7000 optical mouse is equipped with Avago's precise 800dpi high-speed optical engine sensor, giving it faster movement and more precise positioning; in addition, it comes with a fast-scrolling function button, making it one of the coolest and most anticipated products for veterans who pursue excellent speed and performance.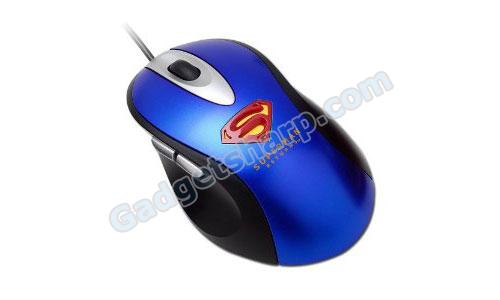 5. i-rocks Superman Media Slim Keyboard [amazon]
The SP-6000's slim, clean, and simple design is a perfect compliment to today's PC systems and also makes it a perfect match for today's sleek LCD displays and peripherals. With low profile keys in a standard 104 key keyboard layout, the SP-6000 Superman Returns keyboard delivers high performance, excellent tactile feeling, and superior typing comfort. There is no need to install any special drivers, just plug in the SP-6000 and start using it immediately. The SP-6000 is the perfect choice for users who require a keyboard that looks great and delivers high performance and functionality.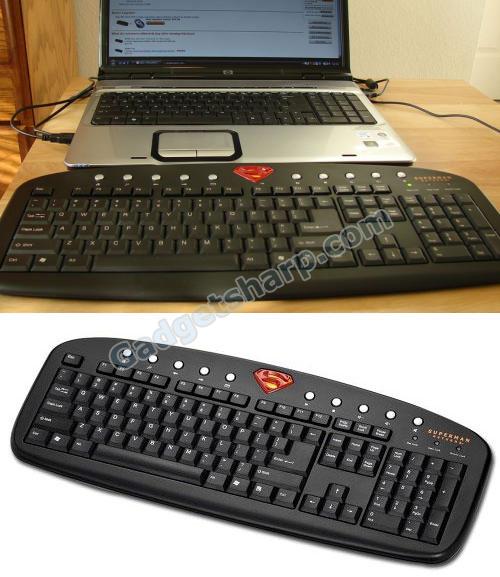 6. Funny Superman Cufflinks [amazon]
This classic ?S? is symbolic of the man who can do everything. Show your strength when wearing this Funny superman set that can be worn for both work and play.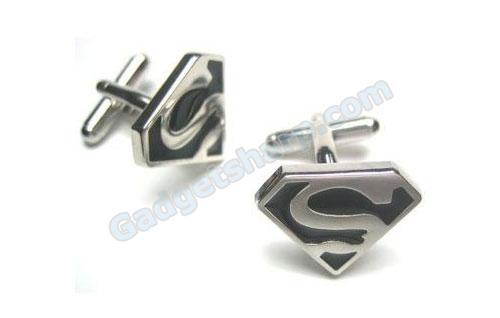 7. Superman Flame Logo Tie [amazon]
The Man of Steel is now on the Tie of Silk. Featured in his fiery glory, this necktie has a flame-encased collection of Superman logos flying across a 100% silk black background. An excellent necktie for today's super-men.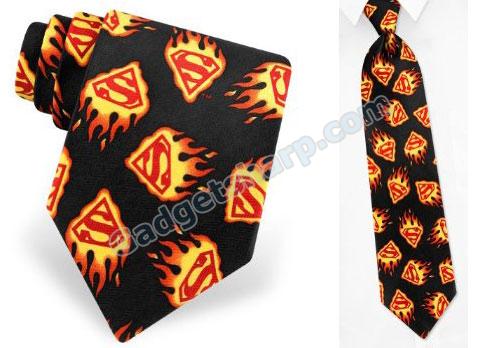 8. Superman Logo Silver Chunk Ring [amazon]
Show your allegiance to the Man of Steel with this shiny silver plated chunk ring, featuring the classic comic symbol.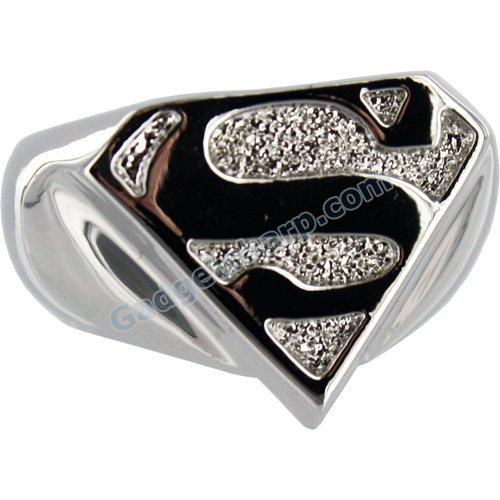 9. Superman Returns Chronograph Watch [amazon]
This gorgeous limited edition Superman Stainless Steel Watch is something the Man of Steel himself would wear. This handcrafted watch has chronograph movement and a stainless steel case (1 3/4-inches in diameter) and bracelet. The face has a small color Superman symbol, and the entire background is covered with transparent s-sheilds. Create a look the man of steel would be proud of in this Superman logo dial chronograph watch. Framed by a round stainless steel case and black sports bezel, silvertone Superman logos create a puzzle-piece design on the sleek watch dial. Poised at 12 o'clock, a red and yellow logo add a splash of color.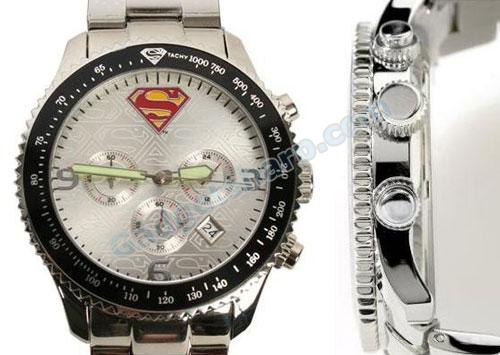 10. Crystal Superman Symbol Drop Earrings [amazon]
Here is an awesome pair of white gold plated crystal superman symbol drop earrings. You will feel like a superhero wearing them!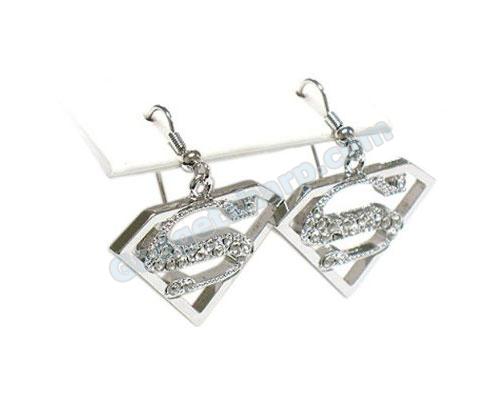 11. Superman/Batman: World's Finest Bookends [amazon]
Based on the art of Steve Rude! The world's two greatest heroes, the Man of Steel and the Dark Knight display their heroic strengths. This limited edition, cold-cast porcelain bookends set includes a full-color Certificate of Authenticity. Each side measures approximately 8.5" tall x 8" wide x 7" deep and are packaged together in a 4-color box.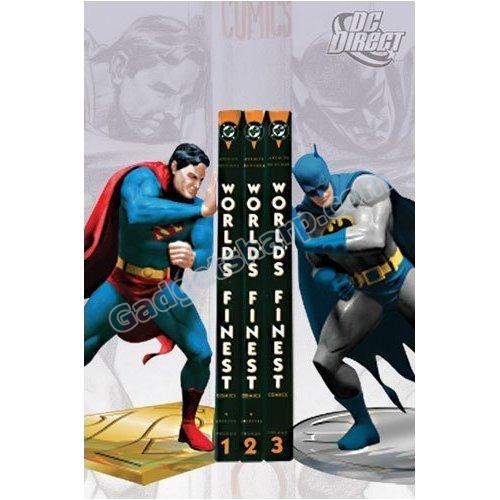 12. Children Superman Super Soft Pillow [amazon]
Child got love this super pillow.
13. Superman - Deluxe Bathrobe [amazon]
Superman Delux Bathrobe made of Cotton and Velours. Be your hero!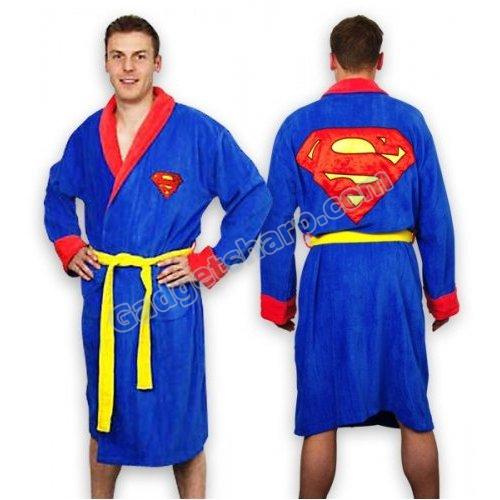 14. Superman 2-Piece Dog Tag Set [amazon]
This set includes two Superman dog tags on one necklace. One features a die-cut Superman logo design, and the other features a black Superman logo. Both are surrounded by protective rubber edging.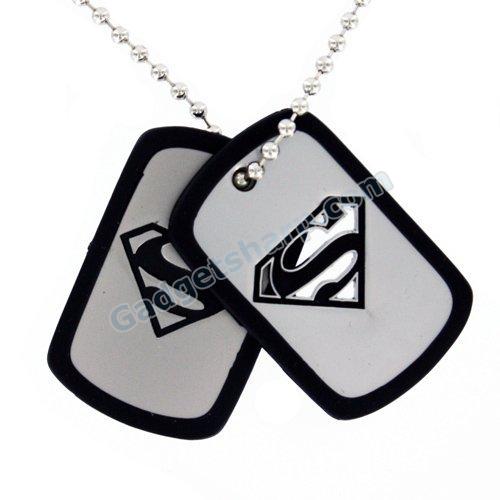 15. Superman Premier Edition Lava Lamp [amazon]
This stunning Superman Lava Lamp features a resin Superman figure in flight on the front, and a cityscape of Metropolis on the ceramic base. A bold red and yellow Superman logo rests at the top of the glass Lava bottle.