Halloween is only two weeks away, are you ready for that scary night and to play tricks on your family and friends? If you have no idea about the forthcoming Halloween party, take a look at this post, we have prepared 14 Fun or Spooky Designs for you, such as ice tube trays, cupcake molds/wrapper, treat stand, punch bowl, chip and dip set, wine stopper and so on. Hope it can help you to hold a smoking Halloween party and impress your guest.
1. Ice Screams Ice Tray [amazon]
Feeling a little anxious? Some people swear that a good old primal scream is all you need. We have a better idea ? release a few of our Ice Screams into your beverage of choice and revel in the relaxation. Each dishwasher-safe silicone tray includes 12 expressionistic renderings of Edvard Munch?s ?The Scream?.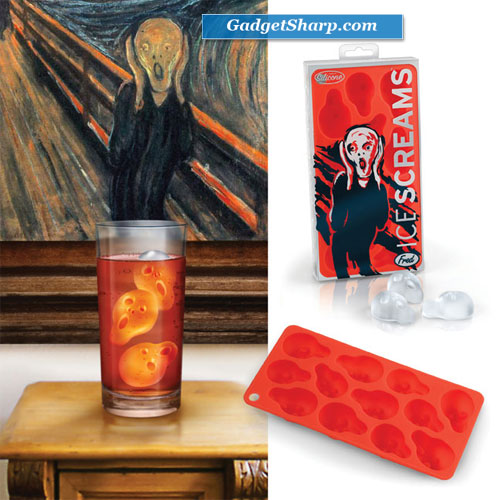 2. NOMSKULLS - kooky creepy cupcake molds [amazon]
Knock ?em dead with these four stylish silicone skulls. Nomskulls are ready to fill with your favorite grey batter and bake into perfect cupcake craniums. One bite and you?ll be head over heels, because there?s no doubt about it ? this skull bone?s connected to the YUM bone!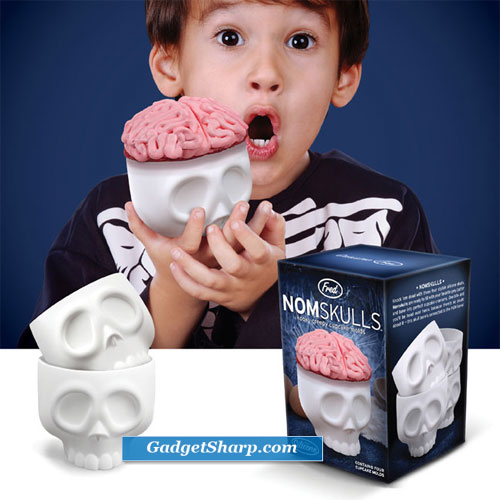 3. Fun Freeze Brain Shaped Ice Cube Tray [amazon]
We humans are well known for our highly-evolved sense of humor ? as evidenced by Brain Freeze, the ice tray that makes 4 frosty brains. So let?s celebrate our higher powers by raising a glass. Because a brain (not to mention a cocktail) is a terrible thing to waste. Brain Freeze is molded from super-strong, dishwasher-safe pure silicone.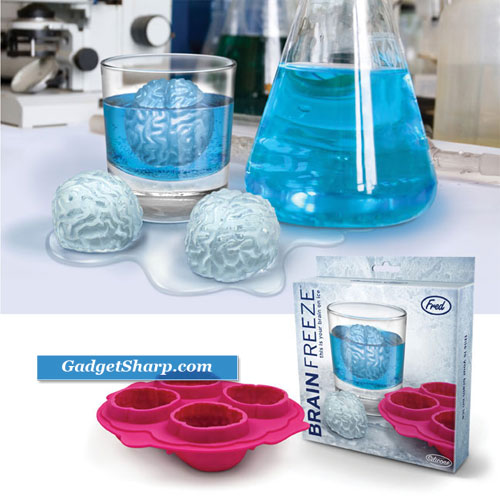 4. Wilton Dimensions Nonstick 3D Skull Pan [amazon]
This three-dimensional pan makes a big statement at Halloween parties. Heavyweight cast aluminum conducts heat extremely evenly. Premium non-stick surface for easy release and cleanup.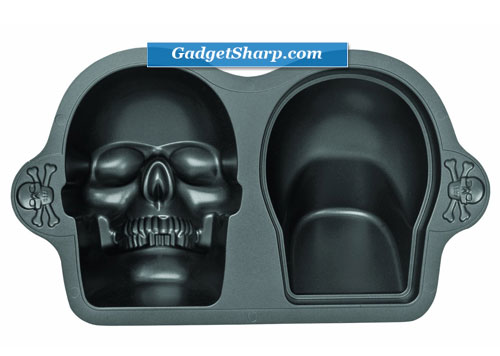 5. Haunted Manor Treat Stand [amazon]
Create the perfect party in minutes! Wilton's three-tiered treat stand holds 24 cupcakes and is also great for cookies, brownies, and other snacks. Spookify your Halloween table with this fun and freaky accessory.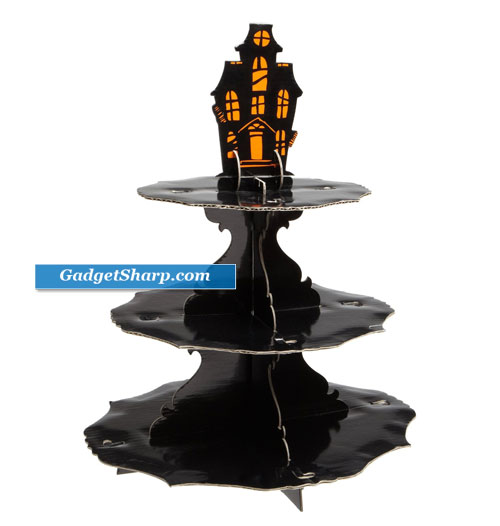 6. Cold Blooded Ice Cube Tray [amazon]
Create vampire-themed, fang-shaped ice cubes for Halloween
Perfect for adding to your Bloody Mary while watching True Blood or Twilight
Molded from super-strong, pure silicone
Coffin-shaped mold with 5 fangs
Dishwasher safe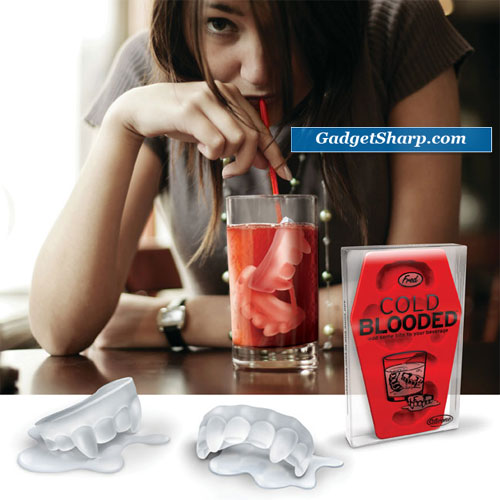 7. Heritage Lace Spider Web 6-Inch Round Doily [amazon]
Spider Web 6-inch set of six Black Round Doily with or without spiders, creepy and crawly webs for every nook and cranny. Nice decorating addition to this scariest of all nights, with or without spider.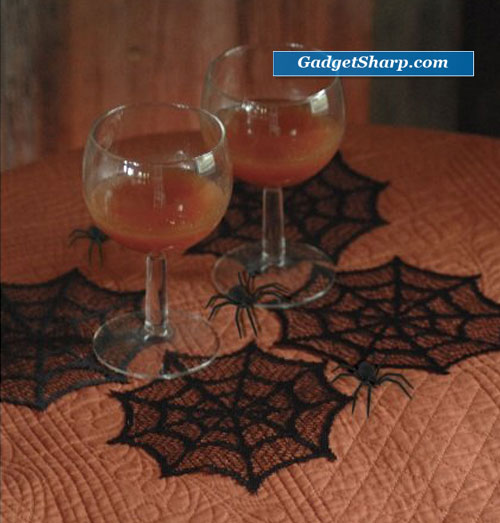 8. Halloween Damask 15-Inch by 68-Inch Runner [amazon]
Halloween Damask 15-inch by 68-inch Black Runner that blends skull, bat wings, spider and web in a sinister but sophisticated design.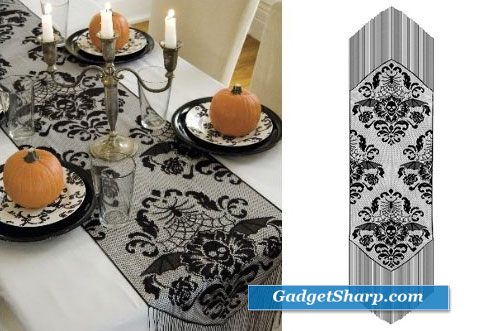 9. Bone Chillers Ice Cube Tray [amazon]
Skull- and crossbone-shaped ice cubes will have mateys lining up to walk the plank for more of your cold concoctions
Single tray makes 8 cubes, evenly divided with four skulls and four crossbones
Made of pliable SBS plastic resin, the tray easily ejects the cubes, with no breakage
Safe to clean in the dishwasher, the tray is easy to care for
Take it along on sailing trips, or keep it around for Halloween parties or nautical-themed gatherings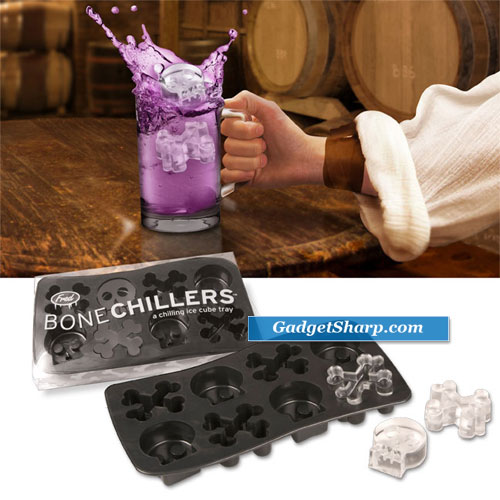 10. Witches Party Bottle Stopper [amazon]
Officially licensed lolita witches party bottle stopper
Metal stopper with rubber gasket and glass dome; rivet decorations are rhinestones
Snow globe style dome with scattered witches in traditional spooky attire
3 3/4-Inches tall x 1 3/4-Inch diameter
Distinctively gift boxed; when shopping partyware, holidays, or hostess gift, consider collections provided by the santa barbara design studio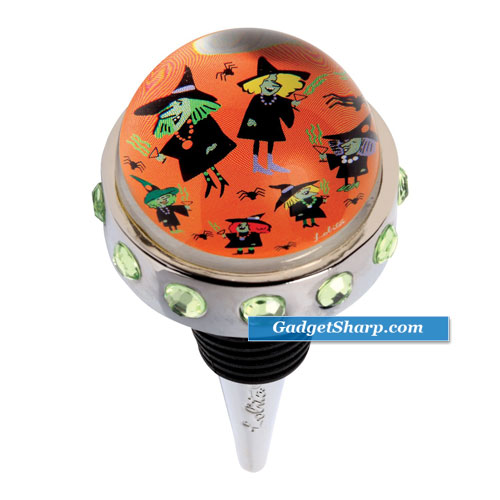 11. Halloween Jack-O-Lantern Chip and Dip Set Great for Halloween Party [amazon]
Hand painted raised ceramic chip and dip, plus spreader set.
The BOO in back of bowl are spreaders measuring:B- 4 1/2"Long; O's: 3 3/4"L.
Bowl measures:Bowl: 2 1/2"H X 9"Diameter.
Dip bowl measures:4 1/2"H X 1 3/4"Opening.
Handwash only/FDA approved.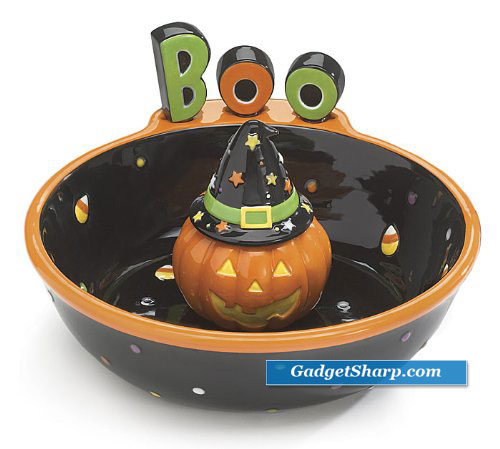 12. Paper Orchid Cupcake Wrappers [amazon]
Easily assembles to slip your favorite cupcake or candy-filled cup into for a marvelous display. Create a beautiful cupcake tree, set at each place setting as a party favor, the possibilities are endless. Wrappers are for presentation purposes only - not to bake in.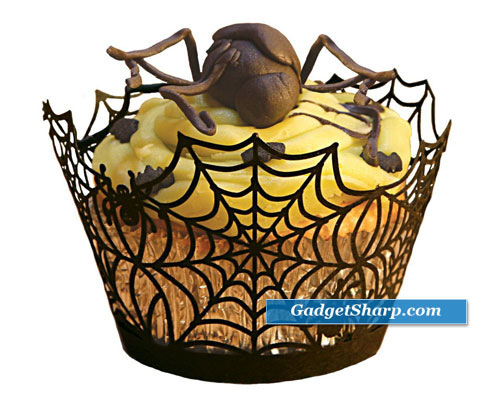 13. Grasslands Road Monster Mash Eyeball Magnetic Salt and Pepper Set with Striped Tray [amazon]
Ceramic with high gloss finish Hand wash only Three pieces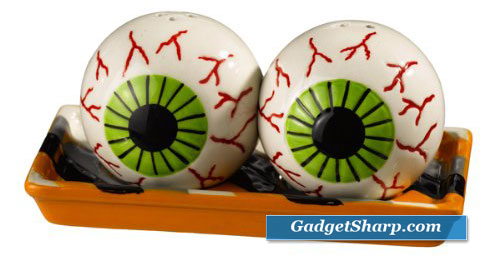 14. Halloween Pumpkin Punch Bowl, Tray & Ladle, 3-piece Set [amazon]
Limited Edition Series. "Punchy the Pumpkin Punch Bowl" from Glitterville Classic Ceramics. Create a magical Halloween table with this colorful serving bowl. 3 piece set includes punch bowl with separate tray and ladle. Will hold over 500 ounces of your favorite Halloween beverage.