It is not Hollywean, but it doesn't mean we can't talk about some cool products inspired by skull…Personally, I am not "skull type" person, I blame it to my childhood's scary movie experience. While I have to admit, some of the products we are talking today are truly awesome,like the usb key or dvd player. I will definitely say "no" to the skull speaker… that is just to creepy for me… As for the skull ice tray and toaster, I would love to have those small trick to inspire my life a bit…OK, it is your time. Do you like our 12 skull inspired products?
1. The Awesome Terminator USB Skull [link]
Thanko competitor Solid Alliance has announced a USB memory stick [JP] that?s designed like a T-600 Terminator skull from Terminator 4 ? Salvation. The USB skull holds 2GB of storage, weighs 42g and supports Windows XP/Vista and MacOS 10.2 and up. Solid Alliance says the eyes of the T600 are rhinestones from luxury brand Swarovski.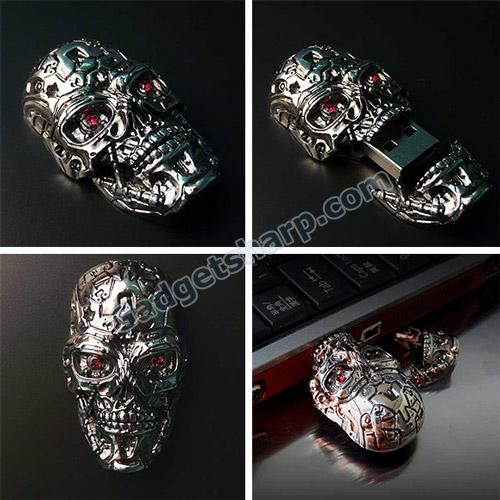 2. Skull Helmet [link]
This Skull Helmet will scare the crap out of any onlooker while your enjoying you mid day cruise. Not only is it light weight, it features very comfortable inside.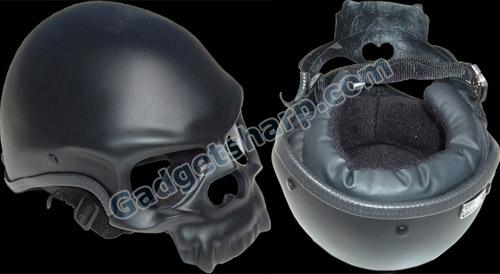 3. Skull Light [link]
Adds some gothic charm to any room!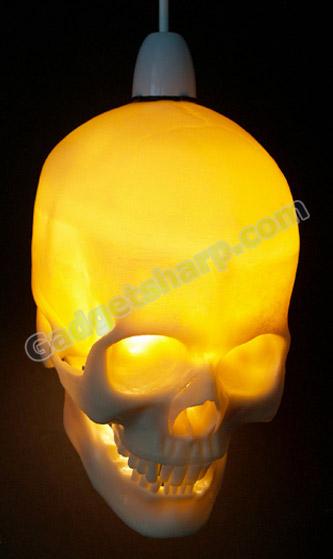 4. Skull and Crossbones Toaster [link]
From shoes, to belts, to clothes, the skull and crossbones logo seems to be everywhere…….now you can add toast to that list. This skull and crossbones toaster will toast your bread in a "rock and roll" way, leaving a skull and crossbones logo on the toast. When you buy this toaster, make sure you get an adapter for your outlet because its from Germany….and Yep! It's not compatible with the one in your house/office………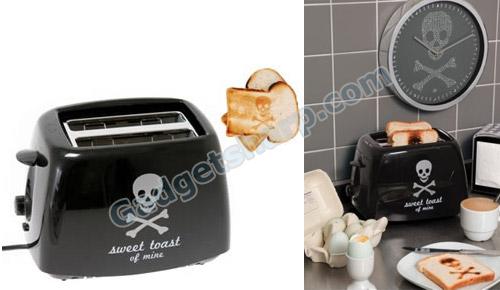 5. The Sensory Deprivation Skull [link]
The Sensory Deprivation Skull is a chamber of sorts in which you can sit and essentially cut yourself off from the world. By Joep van Lieshout of Atelier Van Lieshout, it's comprised of reinforced fiberglass, measures 150 cm tall by 110 cm long and 137 cm wide and is available in a limited edition of 10. Cool and this skull idea for the skull fans.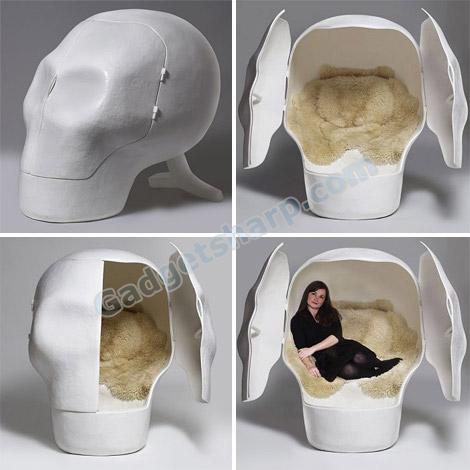 6. Tomahawk Skull Gauntlet [link]
"With this gauntlet strapped to your arm there is no question you are the man in charge! The three piercing spikes stretch 11 1/2" long and are constructed from solid stainless steel. The palm cover is cast metal construction with unique details down to each "bone". With an overall length of 17", this monstrous handspike will not only protect your grip but will send your foes running in the other direction."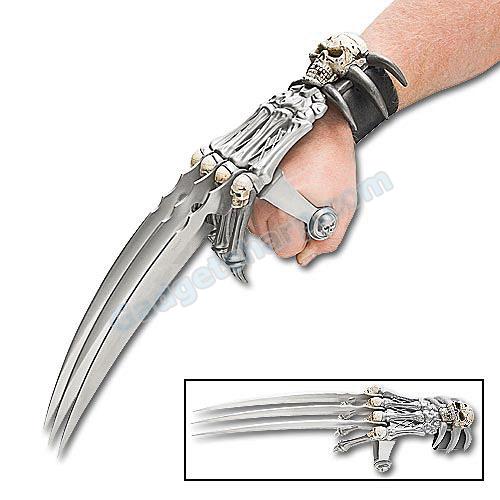 7. Skull Ski Mask [link]
Scare your girlfriend! Scare your neighbor! Scare your cat! Whoever you want to freak out, this creepy knit skull ski mask will do the job.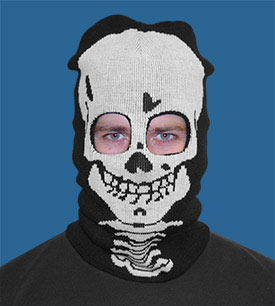 8. SKULL & RED Eyes Ring [link]
Sterling Silver Cubic Zirconia SKULL & RED Eyes Ring, might be a good gift for your boyfriend…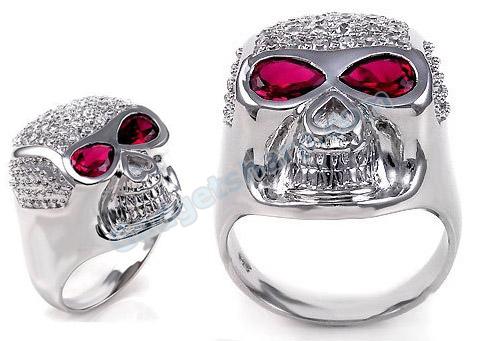 9. Skull Ice Tray [link]
Not just any ice, though! In an attempt to please pastafarians everywhere, we've released the Bone Chiller skull and crossbones silicon ice-cube tray.
Soft food-safe flexible silicon rubber cranks out 4 skulls and 4 crossbones just as fast as your freezer can freeze them. For crystal clear ice, try boiling the water, letting it cool, and boiling it again before pouring the water into the tray.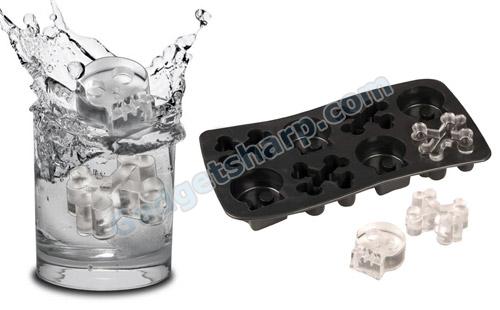 10. Skull Candle [link]
Down to the bone?bring a cutting-edge candle into your home decor. Burns evenly down the middle; may be used later as votive holder.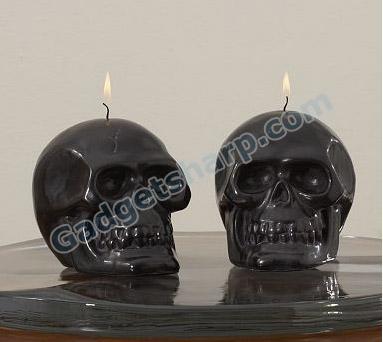 11. Head Splitting Skull Computer Speakers [link]
This must be what hell is like. A couple of speakers shoved into your skull, doomed to spend an eternity listening to a nerd?s internet wanderings.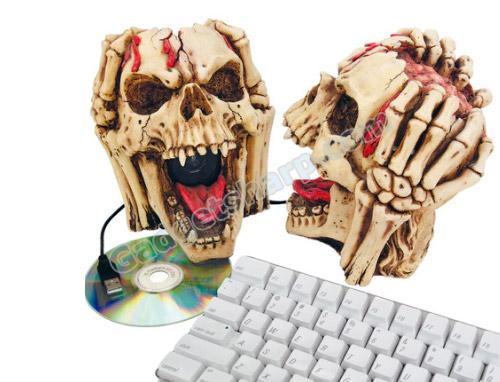 12. Terminator DVD Player [link]
The Endoskeleton Skull from The Terminator and T2[best action movie ever!] has been turned into a DVD Player. I guess there?s only one small problem when having a Terminator Skull DVD Player in your living room; you?ll never remember anything from the movies you watch, since you have such an awesome looking DVD player starring back at you.