Does everybody have a skeleton in their closet? When I say Skeleton, I am not talking about all those dark secrets you keep hidden away, but some great Skeleton Clothing. Check those cool skeleton designs on the t-shirt, hoody, mask, gloves and socks presented in this post, they are such cool that you want to wear them not only on Halloween!
1. Skeleton Glow In The Dark Costume T-Shirt [amazon]
This sweet skeleton costume t-shirt has front and back views of a ribcage! Printed in white on a black cotton t-shirt, these bones GLOW IN THE DARK!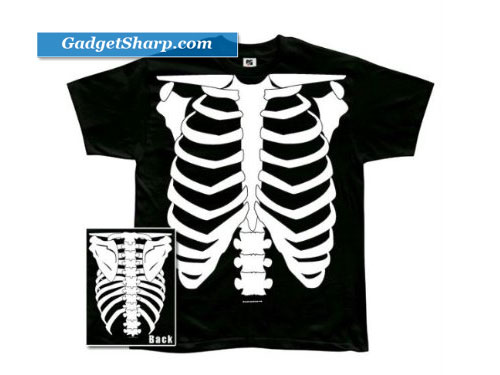 2. Full-Zip Up Skeleton Print Adult Hooded Sweatshirt Hoodie Costume with Face Mask [amazon]
This sweatshirt allows you to fully zip-up the hoodie to cover your face. It includes cutouts where the eyes would be.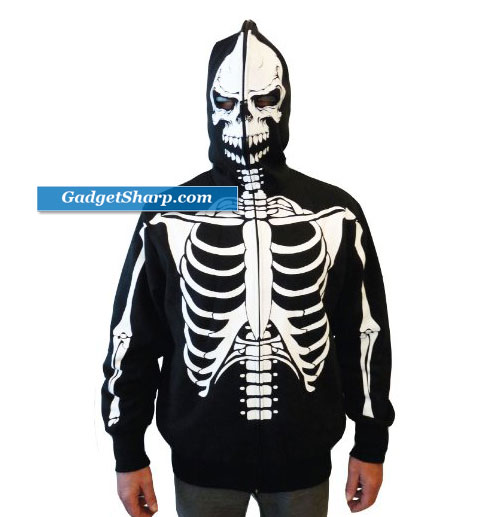 3. Skeleton Gloves / Hand [amazon]
Black cloth gloves with skeletal latex detailing attached to upper part of glove. Great dexterity is allowed with this unique design.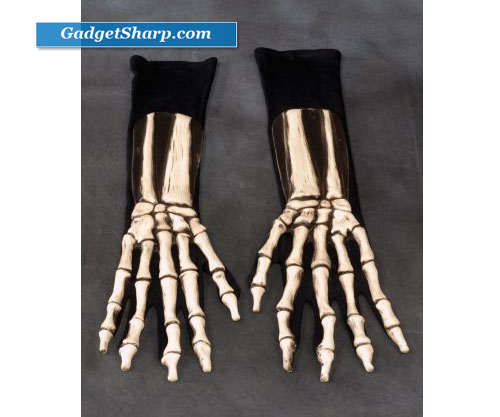 4. Over The Knee Skeleton [amazon]
* Size: US 5 - 10
* Color: Black
* Made in Japan
* Material: 100%nylon
* Plain packaging and discretion guaranteed!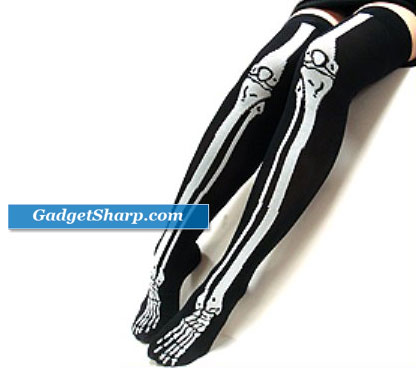 5. Skull Bandana Motorccle Face Mask [amazon]
SKULL IS PRINTED DIAGONALLY, ALLOWING YOU TO WEAR IT TO COVER YOUR FACE WHEN HALF-FOLDED DIAGONALLY.
* Made of 20% Cotton / 80% Polyester
* THE SIZE MEASURES 22" x 22"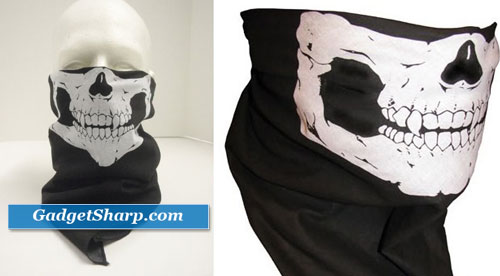 6. White Bones Socks [amazon]
* the bones in your lower leg and foot shown on knee length socks
* soles show reflex points
* black print on white socks or white print on black sock
* adult sized
* 70% acrylic, 25% cotton with 5% elastic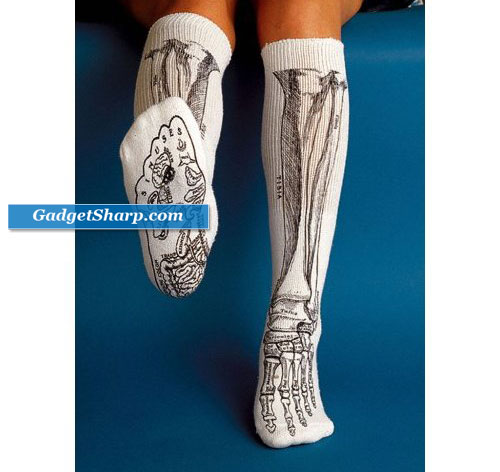 7. Skeleton Black Fingerless Glove [amazon]
* Knitted Long Fingerless Gloves/ Arm Warmers
* One Size Fits All
* Length of Gloves Approx. 11"
* Perfect For A Costume Or For Fashion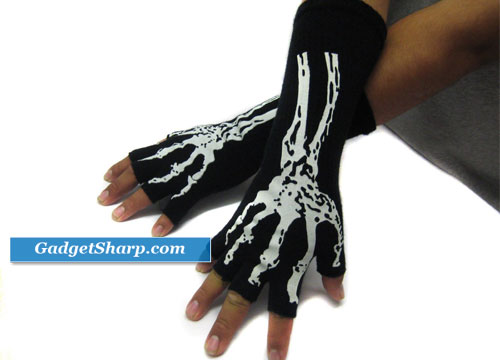 8. Baby Skeleton Infant/Toddler Costume [amazon]
* Decorated romper costume
* Headpiece included
* Easy on/off
* Hand wash, line dry
* Rubie's brings fun to dress-up with costumes and accessories kids play with all year long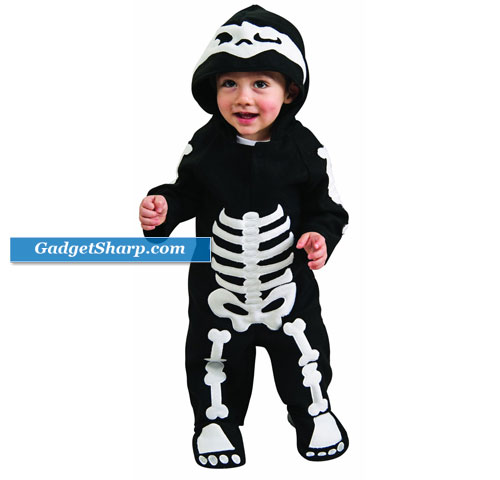 9. Tattoo Sleeves - Tribal Skeleton Pair of Tattoo Sleeves [amazon]
Anyone that wants the cool tattooed look without the commitment (and pain) of getting a permanent tattoo will love these! This design features a sharp tribal design with a unique voodoo skeleton.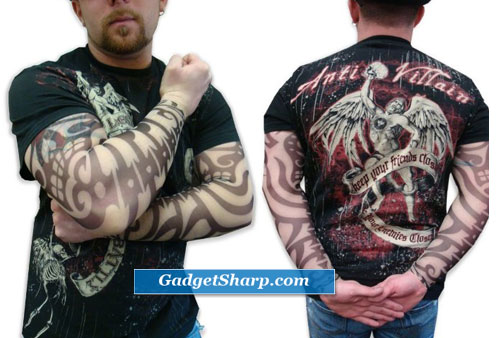 10. Women's: The Misfits - Skeleton Hands T-Shirt [amazon]
Women's: The Misfits - Skeleton Hands - Babydoll is just one of hundreds of t-shirts available at a great price. Dedicated to bring you the widest selection to choose from, you're sure to find that perfect music, sport or movie tee!