A crossword is a word puzzle that normally takes the form of a square or rectangular grid of white and shaded squares. Loved by so many people, its pattern actually becomes a design pattern and in this post, we will present you with 11 Interesting Crossword Puzzle Inspired Products. Looks like now, you literally can have your Crossword Puzzle everywhere with you if you want.
1. Umbra Crossword 4-Inch-by-6-Inch Dry-Erase Frame with Pen [amazon]
Original, interactive crossword-puzzle desktop frame
Use any dry-erase marker to complete the puzzle with words of messages of your choice
Black MDF frame; white dry-erase surface; black dry-erase pen included
Holds one 4" x 6" picture
Design: Alan Wisniewski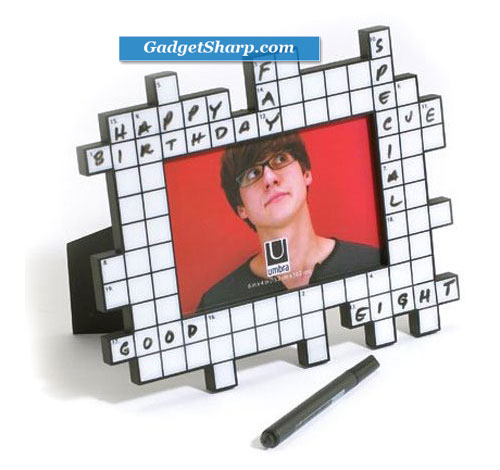 2. Crossword Puzzle Toilet Roll [amazon]
Stuck on the loo with nothing to read? Fed up of bringing in the newspaper? The Crossword Puzzle Toilet Roll is your answer! This toilet roll is literally smothered in black and white heaven. Grab your pen, take your seat and strain over crossword puzzles for as long as you like!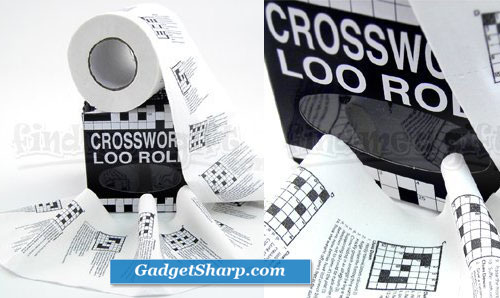 3. Rectangle Crossword Puzzle Dog Bed [amazon]
Medium Dogzzzz beds are supremely designed for ultimate comfort. Made with a machine washable zippered cover, these beds are easy to keep clean which is ideal for any busy pet partent. And since these covers are made using sublimation printing, they will never bleed or shrink! Features: -Pet Bed. -Made with the highest quality materials on the market. -Machine washable. Sizes: -Small: 5'' H x 20'' W x 20'' D. -Medium: 5'' H x 30'' W x 24'' D. -Large: 5'' H x 36'' W x 30'' D. -X-Large: 5'' H x 42'' W x 36'' D.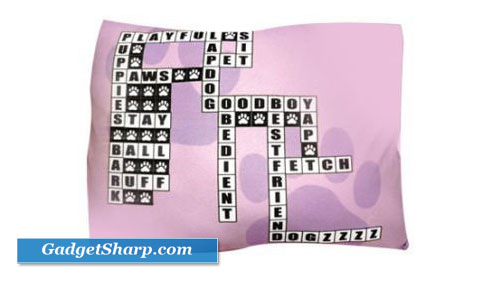 4. Crossword Black & White Shortsleeve Lounger Pajama [amazon]
Made of 100% Knit Cotton. Classic lounger button up top includes small pocket under the left shoulder and overall print. Pant has elastic waist band with a satin draw string. Machine wash cold. Wash dark colors separate. Do not bleach. Lay flat to dry.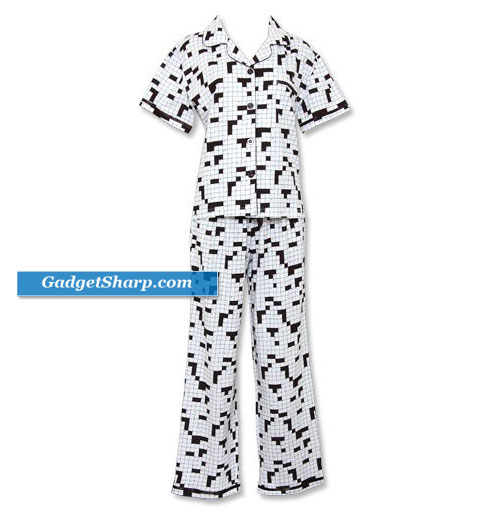 5. Crossword Puzzle Game Cufflinks Cuff [amazon]
Crossword Puzzle Cufflinks
Approximately 3/4" x 3/4" Bullet back closure
Rhodium Plated Base Metal with Enamel
Free Gift Wrapping with each order!
Comes packaged in a Limited Edition Collectors Storage Box!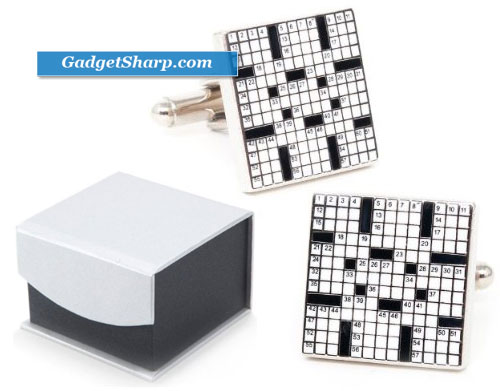 6. Paul Cardew Crosswords 14 oz. Mug, Coaster, Tin Set [amazon]
Signature Paul Cardew gift tin
Tall 14 oz. mug with porcelain coaster
Crossword puzzle design
Designed in England by Paul Cardew Designs.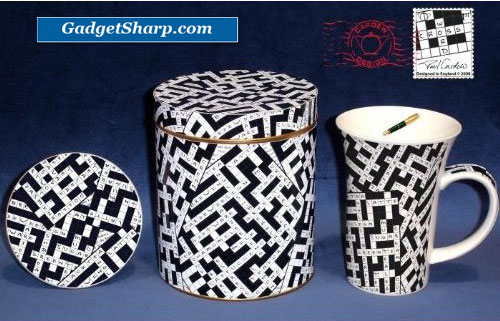 7. Crossword 3 piece Vase Set [amazon]
The fun, abstract pattern of the Crossword 3-Piece Vase Set will brighten your home decor with a little whimsical style. Each vase of this set has a crossword puzzle-like design that will look stunning as a group or placed throughout your room. Add this set to your cart now.Beautifully made of ceramic.Features a black and white crossword design with a protective finish.Perfect for silk or dried flower displays. Actual size is 27.5"Hx4"W
8. The New York Times Crossword Puzzle Baseball [amazon]
The perfect cross between two favorite pastimes.
This handmade, standard baseball features a crossword puzzle edited by the legendary Will Shortz and
Includes an exclusive insert booklet and complete puzzle, clues and answers.
Unique gloss wraparound artwork.
Gift Box and Base Stand.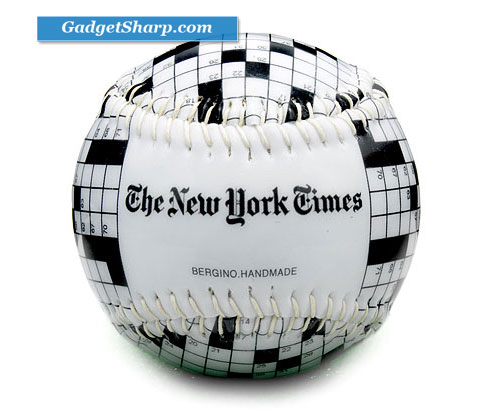 9. Retro 51 Tornado Crossword Pencil [amazon]
Tornado Crossword Pencil
1.15mm lead for smooth comfortable strokes
Comes with eraser to fix your mistakes if you make any that is


10. ICU Crossword Puzzle Reader [amazon]
Fun, eco-friendly crossword puzzle themed readers.
Made from recycled materials.
Comes with matching case.
Available in powers: 1.25, 1.50, 1.75, 2.00, 2.50
Optical quality, scratch-resistant lenses and spring hinges for better fit and increased durability.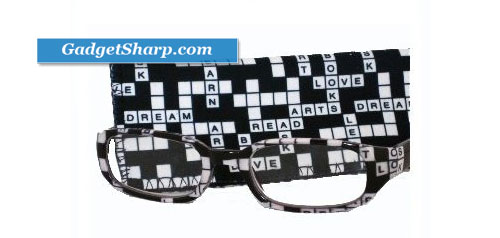 11. ZIPPO, Crossword Puzzle [amazon]
Features a white matte finished lighter with a crossword puzzle emblem.