Sudoku has had a major surge in popularity over the last several years, taking the place of crossword puzzles as the geekier equivalent of Solitaire. But you know those geeks, they always have to take things a step further than necessary. Hence, we got today's topic - 10 Sudoku inspired designs. Basically, if you want, you can keep solving your sudoku everywhere…lol
1. Sudoku Toilet Paper [link]
Never be without your Sudoku! We all know that having a sit down can be a time consuming and boring process. Some people read, others sing. Why not play Sudoku with your loo paper?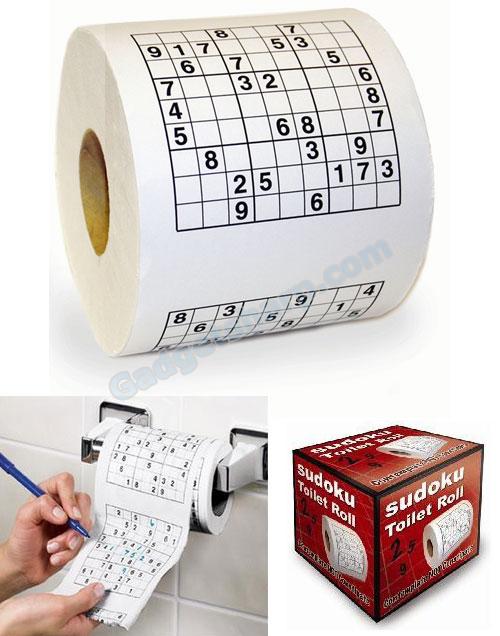 2. Mario Bellini Sudoku Shelving [link]
ts name is Sudoku and it represents an enigma: it departs from every reassuring modular style and even from the physical manifestation of its image, instable and difficult to decipher. It is comprised of a blend of diverse horizontal and vertical elements. Some are dressed in a blazing uniform with strong light and dark contrasts, while others boast a perfectly reflective, silvery finish.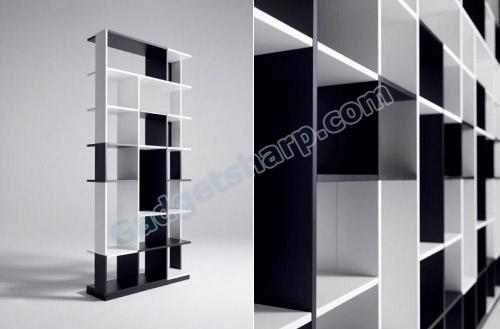 3. Sudoku knit by Lesalicious [link]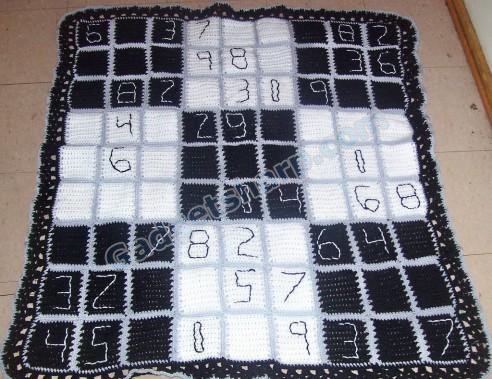 4. Sudoku Underwear [link]
This is the Mio Destino?s Play Time sudoku-inspired lingerie collection. For those of you females who are die-hard fans of the popular puzzle game, this might be the underwear of your dreams.
The Mio Destino Play Time Collection boasts of grandmother-type high-waisted knickers and bras which are completely covered in sudoku grids, with pencils dangling from a black bow.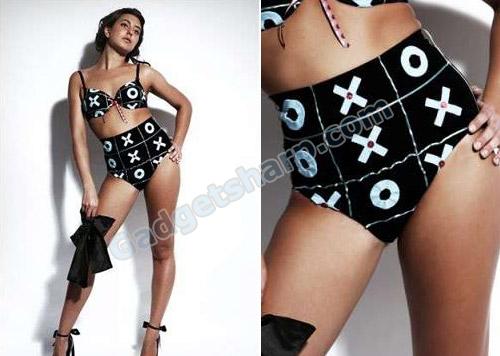 5. Sudoku Pizza [link]
If you need proof, look no further than the Sudoku Pizza, where numbers are replaced by a combo of nine different delicious toppings. Edible and challenging. You literally can?t lose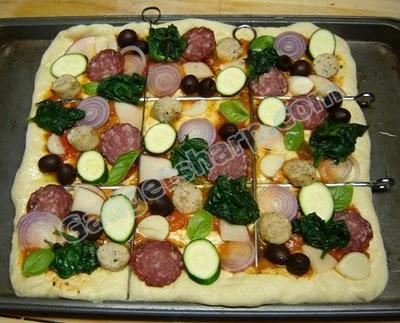 6. Sudoku and Crossword Pencils [link]
Two classic puzzle games that can now be played in style with Retro 51's Sudoku and Crossword Pencils.These fine writing instruments come with puzzle designs and are loaded with 1.1mm lead to make for smooth broad strokes.These pens also come equipped wit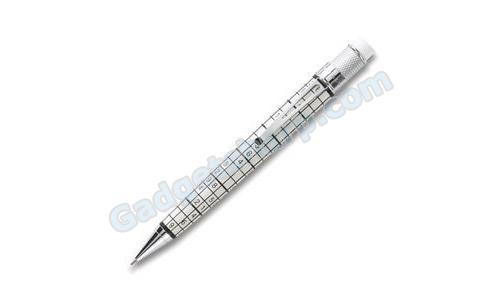 7. Funny Sudoku Shirt [link]
Do Me, I'm Hard. Finally a Sudoku shirt that people who love the game can wear!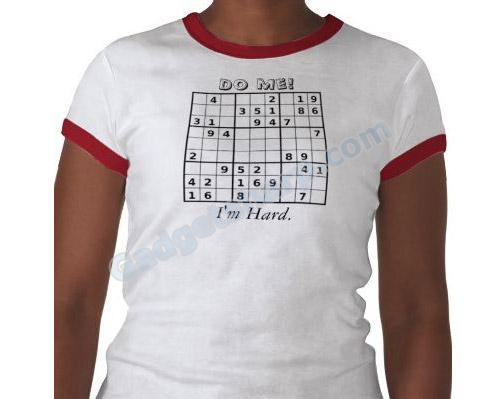 8. Sudoku Puzzle Cube [link]
Is regular Sudoku not challenging enough for you? Then try Sudoku Puzzle Cube. The challenge is to get the numbers 1 thru 9 on each of the six sides of the cube.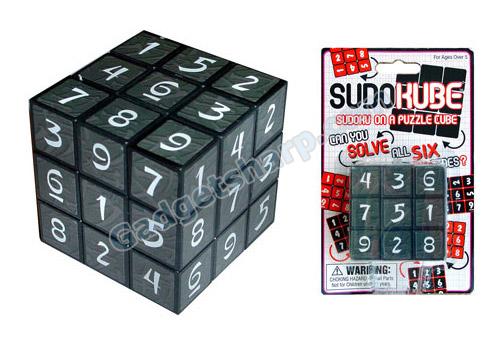 9. Sudoku Napkins [link]
Ever get to that point in a meal where you are waiting for the next course and conversation is a bit lacking? So, for something to do, you turn to your napkin and start fiddling with it? Well how about playing Sudoku on it instead?
All you need is a pen and your well away with this pack of twenty napkins each printed with a Sudoku challenge!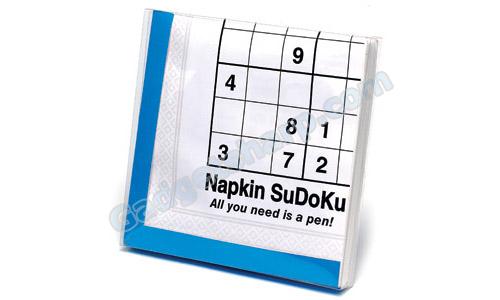 10. Sudoku Puzzle Pendant Necklace [link]
Great pendant for Sudoku crazy fans. Going to a party and don't know a single person there? Wear this pendant and it'll definitely break the ice.