Tetris is fun and putting things together Tetris-style in real life should be fun. In this post, we will present you with 10 Tetris Inspired Product Designs. We will see them on our table, in our bathroom, hide in the refrigerator, mount on the wall, sit in the dinning room or even hang on our neck… So let's begin our Tetris exploration.
1. Tetris Pots: Plant & Play [link]
If you?ve ever tried to breastfeed your plants, it may be time to admit that you have a serious garden coddling problem. Why not channel all that extra energy into playing Tetris with their tetromino shaped pots? After awhile you may even forget there was anything growing in them; which means you?ll finally stop killing your plants with kindness and see those Perennials through to adulthood; or possibly subject them to Tetris induced neglect. Eh, it?s a start.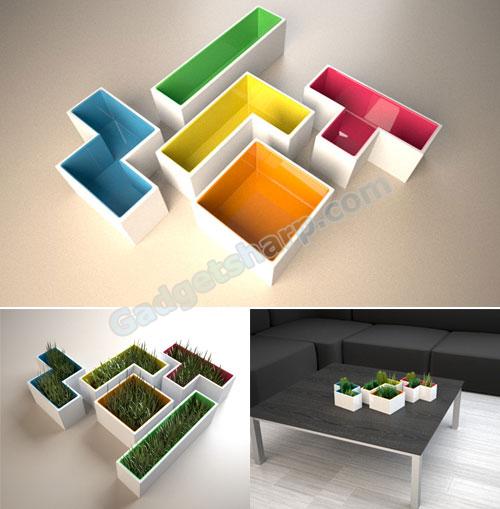 2. Tetris mirror reflects your puzzled expression [link]
Tetris Mirror is comprised of thirteen interlocking mirrored acrylic panels, which can be arranged on your wall to form a rectangle, or broken apart into their individual puzzle blocks.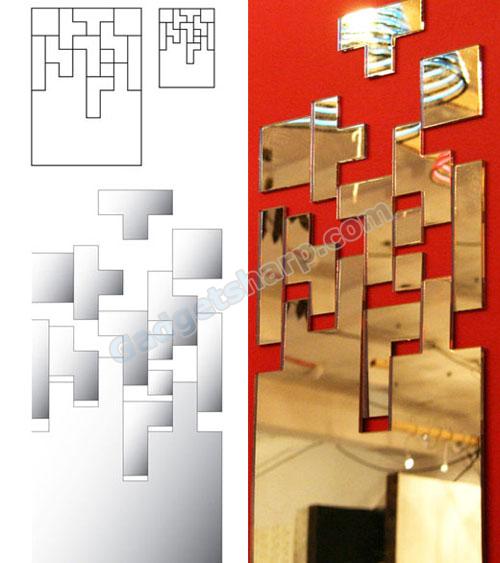 3. tetris + ice cubes = icetris [link]
Given the heritage of Tetris, it?s only appropriate that these Icetris ice cube trays would come from Dima Komissarov of Russian design shop Mystake. With enough frozen blocks, you should be able to play a complete game in the confines of your hi-ball glass. The only downside I can see to playing Tetris with ice cubes, of course, is the fact that they might melt before you can even complete a row.
4. Tetris Tie [link]
Together at last! The classics of menswear and video games have finally come together to bring you this remarkable men's Tetris necktie. Featuring a screen shot of the memorable game of falling blocks, this tie is the perfect accessory for anyone who enjoys exceptional game play.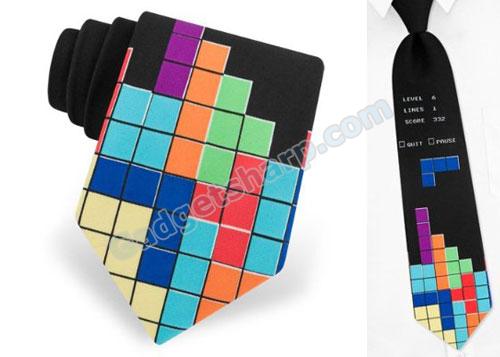 5. Modular Tetris Shelves [link]
The shelves are modular and are made of lightweight sustainable Finland plywood. You can choose a white or natural finish for the wood, and white or colored metal backs. They can be attached to each other, hung on the wall or left separately to create that I?m-a-casual-yet-stylish-gamer statement in your home.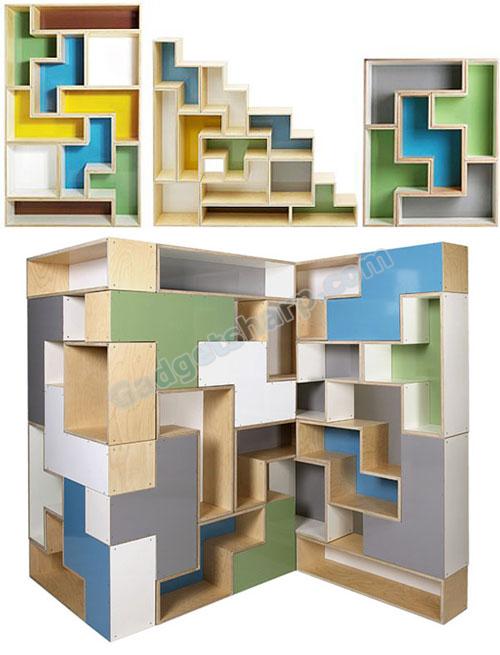 6. Tetris Chair [link]
This one of a kind Tetris inspired retro arm chair would definitely add a little colour to your office space. The quirky design was the idea of Mexican industrial designer Gabriel. Who constructed it from fibreglass, and b the look s of it made a very good job. It will also make it very strong. I originally though it had been made from material blocks.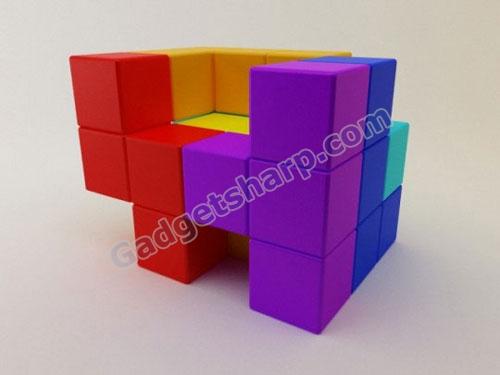 7. Tetris soap set [link]
For people with OCD like me, you might get some fulfillment from trying to make these Tetris pieces fit perfectly together before washing your hands of them. Made by the original creator of video game controller and electronics soaps, DigitalSoaps.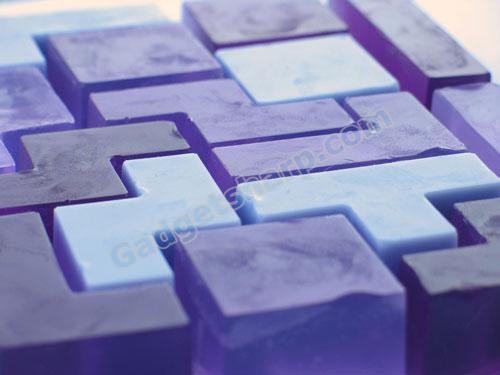 8. Tetris Salt and Pepper Shaker Set For Table Top Timepass [link]
Shown here are Flickr user thinkchildthink?s Tetris-inspired pepper grinder, salt shaker, and? uh, that extra piece. Actually, the extra bit makes the set; you can set them all together in the middle of the counter or table and watch people look around in confusion for the salt.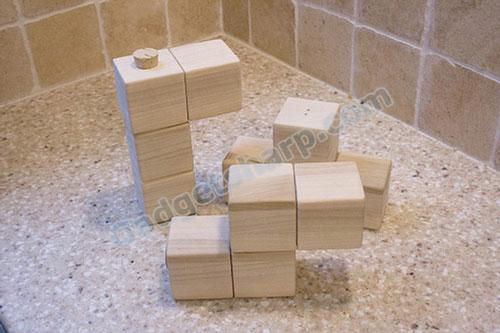 9. Tetris Coaster [link]
The Tetris Coaster Set consists of four coasters made up of Tetris pieces and a holder, all made from perler beads. Each coaster has a cork backing and has been designed to prevent condensation from passing through it. The colorful coasters will look extremely amazing on your coffee tables. If you are a fan of Tetris this coaster is definitely a must have.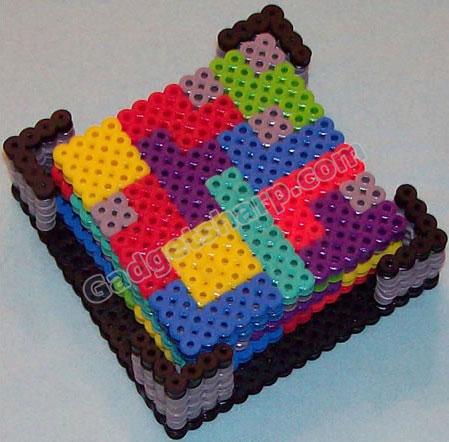 10. Tetris Sofa [link]
Confluences may be considered to be a trailblazer in terms of the new trend for 'counterforms' as characterised by the interwoven yin-yang or puzzle-type effect. It will be just as pleasing to lovers of radical design, pioneers searching for a sofa which is totally different from any other, as it will to all those who are seduced first and foremost by the freedom of posture and unheard-of conviviality offered by its colorful, unbridled compositions.