Mirror, on the wall? where would we be without these shiny, silvered glass panes in our life. And we can expect more from those essentials expect reflecting a pure you. They can be an artistic design in the room or even interact with us. In this post, we have 10 unusual modern mirrors and creative mirror designs that will look great on your wall.
1. A Shape in the Broken Mirror [link]
A Shape in the Broken Mirror of our lives! Or not quite that dramatic. Lovely, though! The lights you?re about to experience are inspired by broken glass mirrors and windows. But while a broken mirror breaks, it basically looses its function, these ?Broken Mirror? lights rely on those cracks for shedding!
Shedding the light of beauty. That?s what?s up. In each of these Broken Mirror lights you?ll find a familiar shape, a bit of nature, a bit of light. I?m not sure these would be entirely full-family friendly, as they might pro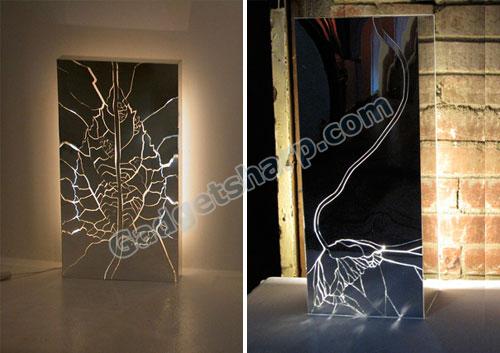 2. Vous mirror [link]
Vous mirror, not only is a perfect mirror, it also is a really cool object to put on the wall. The design looks awesome, and is perfect for those with an cool lifestyle. Each time you look in Vous mirror it tells you: ?You look great!?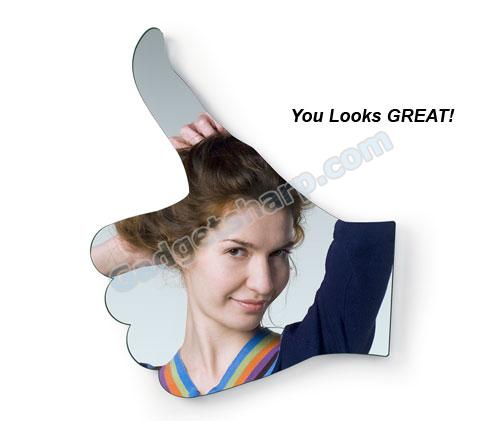 3. 360 Degree Mirror [link]
When I style hair, I need to turn the head right and left, so I can see any angle of hair. This mirror can make your neck is comfortable when you style hair. This 360 Degree Mirror can make 360 angles visible simultaneously. It has a center panel illuminates to cast a glow on your profile, and three panels on each side are designed to wrap around for a complete 360.
4. mirror watch [link]
The cool LED Mirror Watch, the surface of which is an ordinary mirror that reveals the time when the user presses a button.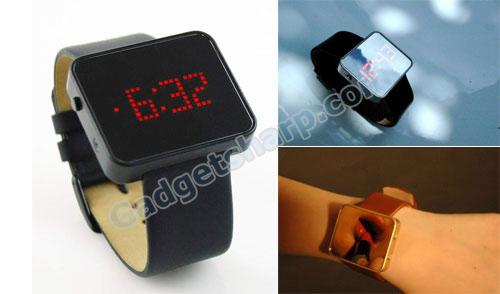 5. Mirror Iron Board Closet [link]
Mirror Ironing Board, particularly suitable for small living spaces, it comes with a variety of functions and eases the problem of storage space - being a mirror, cupboard and ironing board at the same time.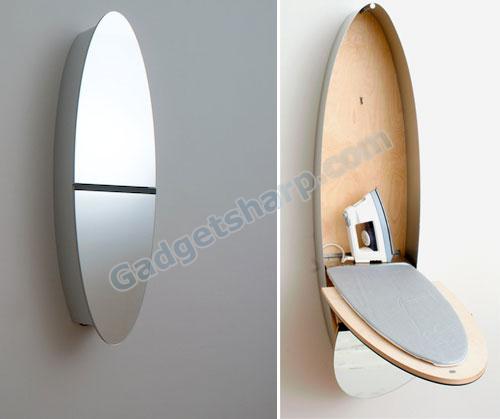 6. Rear-View Computer Mirror [link]
Maybe you need a computer Mirror, never worry again if your boss is looking over your shoulder while you send personal emails, or if someone is standing behind. You can have eyes in the back of your head when working on your computer.The convex mirror gives you a wide-angle view of the scene around you. [Thanks, FashionKitty]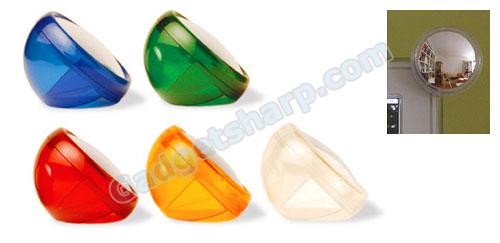 7. Jump Out Mirror by MicroWorks [link]
I love this design, a removable hand mirror in mirror, called Jump Out Mirror by MicroWorks. The hand mirror has a magnetic attachment provides the easy storage.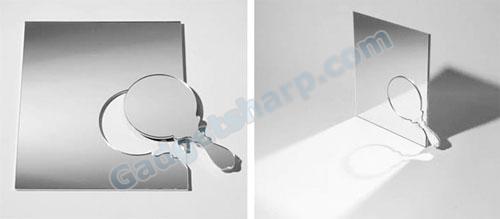 8. Pirate Self Portrait Mirror [link]
Have you ever wondered what you might look like with a mustache? Or perhaps a menacing eye patch? Now you can easily slip into a pirate's life without the commitment of actual hair growth, or a dangerous life on the high seas! A mirror from Choe and Tomlinson will keep you safe at home and scurvy free. A pirate's life not for you? Don't fret, there may be a temporary set of antlers or a beautiful pearl necklace in your future.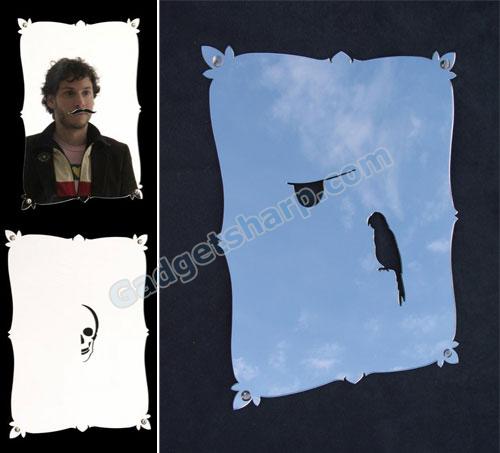 9. Police Mug Shot Mirror [link]
Rikkis, a door-to-door taxi company, used clever posters to promote their services. When viewed in the reflection of the mirror, they gave the consumer the impression that they were posing for a mug shot.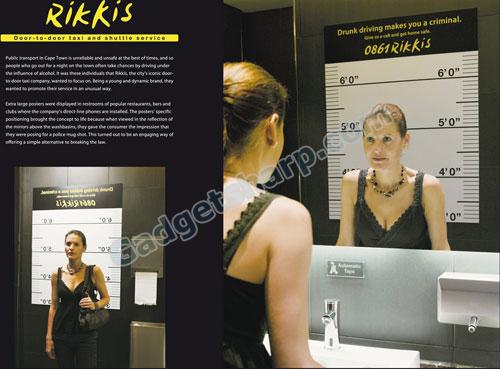 10. Interactive Mirror
Conceptualized by Alpay Kasal and Sam Ewen, interactive touch screen mirror features proximity sensors and gesturing recognition.
I love the interactive mirror?one person in the world would hate it?the one that has to clean it!
Interactive Mirror from Alpay Kasal on Vimeo.