Hope you like our last post about the 6 creative Bike Design, and more cool bike designs are coming today. In this post, we will introduce you with some futuristic bike designs like Oryx or funny-looking walking bike and some incredible foldable bikes?? Enjoy your journey to the bike kingdom.
1. Sporty Bike [link]
the bike boasts of an aerodynamic design coupled with user-friendly ergonomics. What I really like is the ample display nestled between the handlebars. You get details like the route-map, current bike gear, temperature, time and speed displayed on it.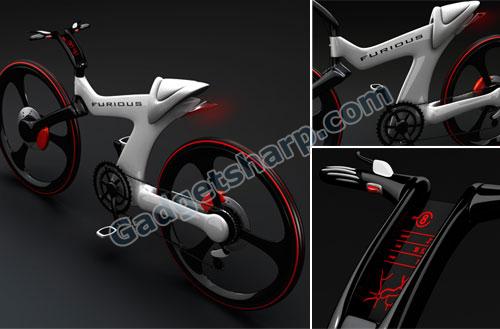 2. Beautiful Motorcycle Inspired Bike [link]
Shocker Chopper, designed by the creative minds at Team Tentakulus, will make you look cool on the road without the need to spend money on gas.

3. Oryx, The Bike From The Future [link]
Oryx is an innovative time trial bike with a one-sided fork and chain-stay. Due to its Y-frame shape, it?s comfortably shock-proof without loosing ground contact.
Each bike is custom-made which guaranties the perfect fit for every rider and simplifies manufacturing; handle bars, stem and fork are made from one piece. The ergonomically shaped seat post and saddle are integrated into the frame with a hole to cool your bum even!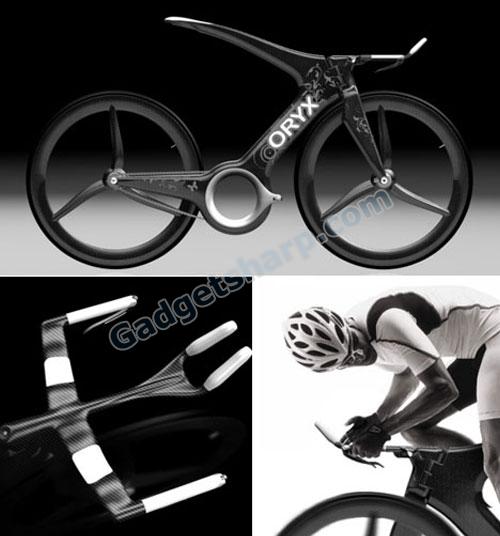 4. TAURUS bike - A New Way to Bike [link]
That cushy padded seat on your bike is a fitness hinderance, preventing the toned legs Lance Armstrong would envy, and keeping your back unnaturally aligned. The TAURUS bike eschews the seat for a unique cab forward design. Designed specifically for children, you stand leaning forward enabling correct posture while making the largest muscles in your body work harder. The pedaling action is more akin to stair stepping. You?ll be fit and tone in no time.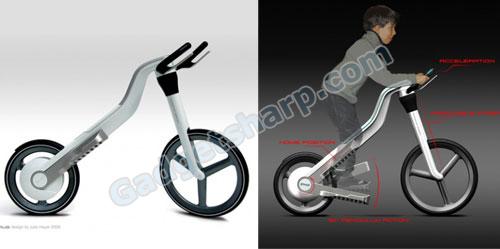 5. Walking Bike [link]
Max Knight built this walking bike, and it actually can work. Check out more see it how to work, =;-). Maybe it should improve his bike, but it is still a weird idea.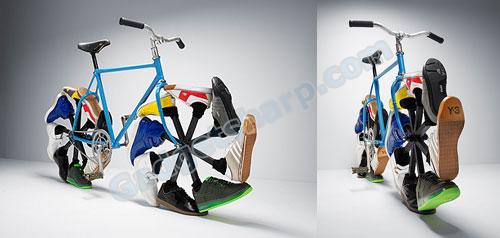 6. foldable Yike Bike [link]
The foldable Yike Bike is something like a unicycle with a training wheel, powered by an electric motor. The 21-pound device has the handlebars located to either side of the seat, presumably to cut down on its profile, and has a range of 10 kilometers.