We have seen some creative folding electronics design in previous post. Today, we will continue our folding exploration and present you 8 folding inspired Transport Design. Talking about folding transport, the first thing comes into my mind is folding bike… However, bike is not the only thing can be folded… skateboard, car, Kayak, truck and even plane also can also be folded.
1. Cool Folding Backpack Bicycle [link]
Bergm?nch is an innovative folding bike that transforms into a backpack in just 2 minutes.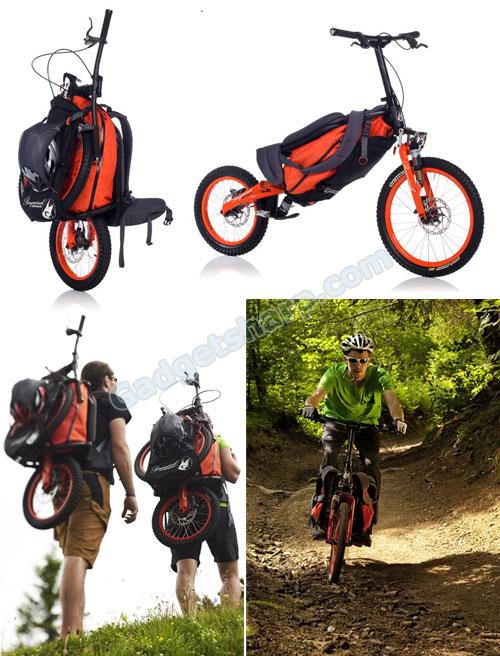 2. Folbot Edisto Folding Kayak Kit [link]
The Folbot Edisto's Folding kayak kit that can be folded and carried easily. It features weighs 24 pounds and takes about 10 minutes to assemble. If you folded and put into its storage bag, just 3 feet long. Unfolded, it is 13 feet long and can hold up to 210 pounds, with a roomy cockpit size of 30-by-16 inches.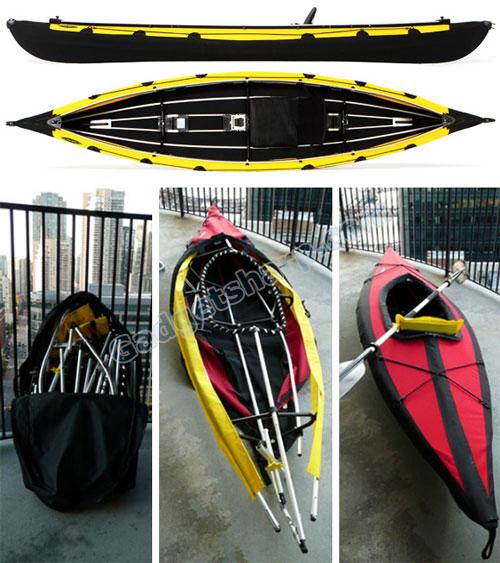 3. ICON A5 Folding Plane [link]
ICON A5 Folding Plane($139,000; late 2010) Looks Like Sportscar, Costs as Much as Maserati. It is a two-seater lightweight aircraft which with like folding wings (so you can keep it in your garage) and seat belt-like parachutes (so you can ease the whole thing down to the ground). Features a high-strength, lightweight carbon fiber airframe and is powered by a reliable, 100-hp Rotax 912. It can reach the speed of 120 mph. Other feautures include an intuitive, sports car-like cockpit with MP3 port, and an amphibious design with retractable landing gear for flying off land and. The standard ICON A5 model is amphibious with retractable landing gear and manual folding wings.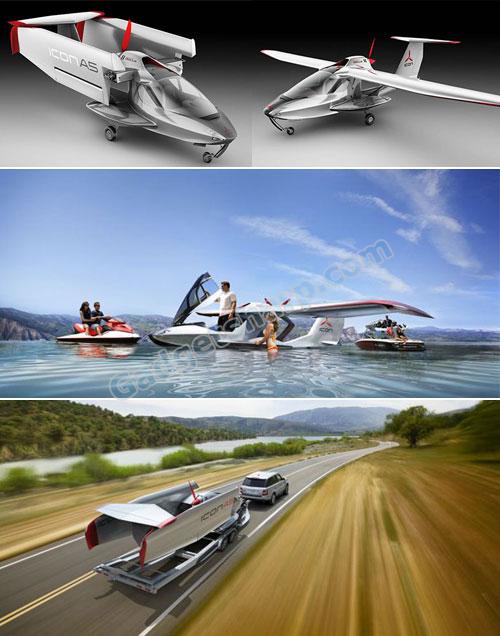 4. ?One? ? Folding Bicycle by Thomas Owen [link]
?One? provides a real solution to the problems involved with urban transport. With congestion rapidly clogging up the roads the need for products that can free individuals from their car are in real demand. When open, ?One? is a comfortable stylish bicycle that not only offers all the benefits of cycling (like cheap travel and exercise) but with its revolutionary power assist system the user can cruise around with ease. When folded, ?One? turns into a smooth, light and compact case free of all dirty and protruding parts. ?One? can be easily carried, stowed and stored. ?One? is truly a bike for eco and money minded individuals alike. Its stylish design strips it from the folding bike stigma and makes it a bike for the 21st century.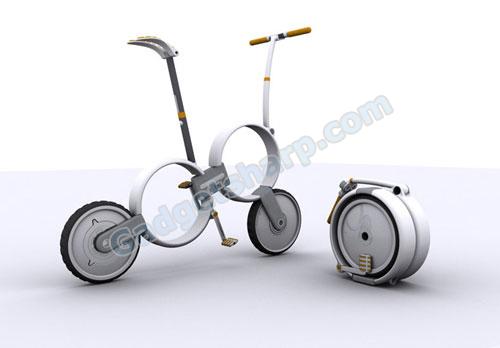 5. Petite Cargo Pickup Plays Transformer [link]
It features a Compact Mode, Narrow Mode (with banking corner action) and Pick-up Truck Mode. The Compact Mode sees the Pick-up section flushed to the back of the cabin. It?s an ideal situation for small deliveries. The Narrow mode gives reduced width and higher maneuverability and as the name suggests, the Pick-up Truck Mode allows you to carry larger payloads.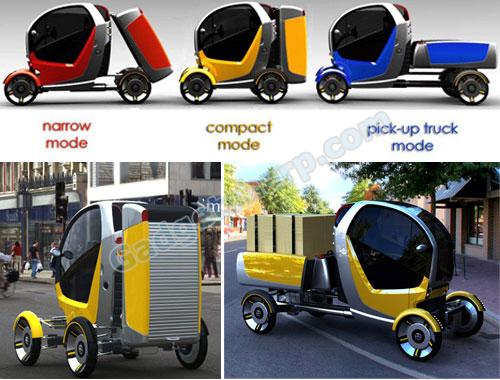 6. Innovative Folding Bicycle Design [link]
The Contortionist is a folding bike created by 24-year-old Royal College of Art student Dominic Hargreaves. It?s got quite a beautiful design, but what makes it extra special is that the whole thing folds into a package that fits inside the 26-inch wheels. It?s the best of both worlds: It folds down to a small enough package that you can easily carry or store it, but it doesn?t have the ride quality problems that make tiny-wheeled folding bikes unattractive to many. You really need to see the video of the Contortionist in action (below) to see how brilliant it is!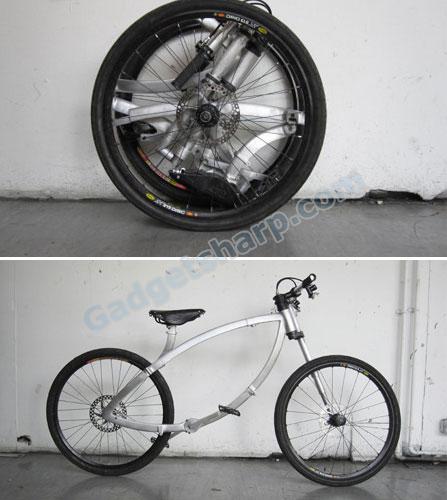 7. BRB Evolution Folding Concept Car [link]
BRB Evolution concept is not only capable of fitting into tight spots with it?s Dyson vacuum-like design, but it?s also intended to be ?green.? The concept car?s powered by electricity or hydrogen, in effect solving what Bailey considers to be the two main problems of the city of the future: pollution and overpopulation.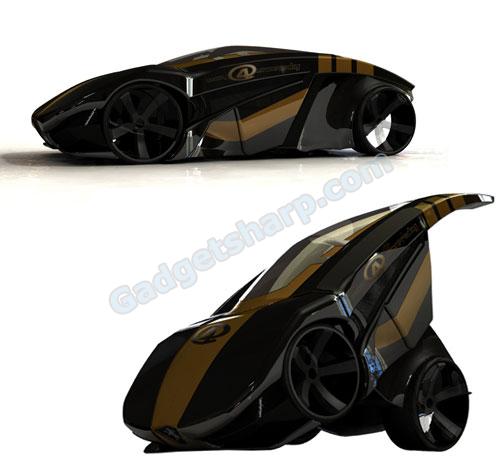 8. Folding skateboard [link]
it?s got a folding mechanism that clicks secure when in use, one of the trucks is adjustable for when the board is in folded mode, and it looks mighty shiny!