Charging station is a great way to hide cable clutter and provide juice to your important devices in style. These chic and powerful charging station can add a decorative splash and a whole lot of functionality to your kitchen counter, your bedside table, your home office, or wherever your electronics reside! Some of them also feature solar power, which means you will get green and cheap energy as well. We?ve found 7 classy charging stations for your consideration in a range of styles and at a variety of functions. Hope you found them useful.
1. XD Design Solar Sunflower [link]
Sun?owers radiate energy, represent cheerfulness, optimism and health. The Solar Sun?ower collects energy via the solar panel and applies this to generate durable power for your mobile devices.
Flower pot with:
2500 mAh rechargeable lithium battery
output of 5V/max. 1000mA
2 green leafs
big round solar panel on top
Mini USB input
USB output on the side
2 indicator lights
including Mini USB charging cable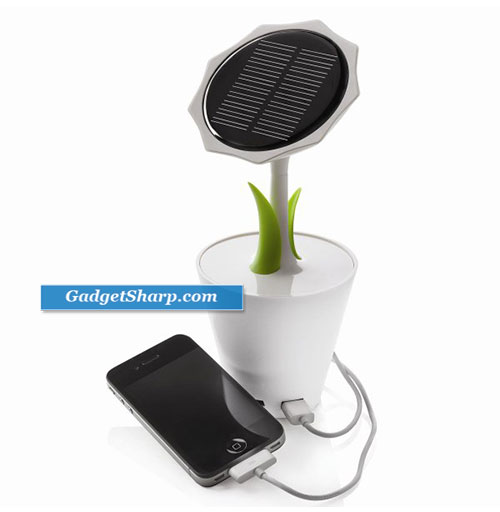 2. Load Bag red [link]
Suitable for Handy (Cell phone), i-Pod, digicam or other small electrical equipment, which are to be loaded with a power supply plugged into an electrical socket. Simply insert the main supply through the provided slit and into the socket, and there you have your loading station. This first-class designed loading station made out of wool felt is not only very practical, but looks great!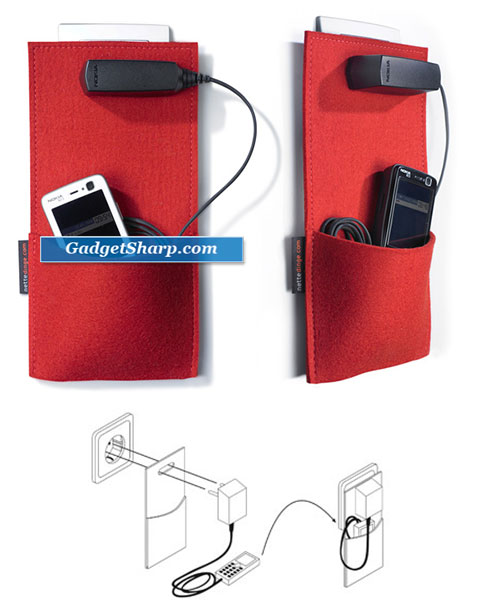 3. Universal Charging Dock Cradle Station [amazon]
Charges up to 6 mobile phones, digital cameras, portable video game devices, etc.
Charging Adapters are compatible with 100% of cell phones that use the Mini USB and Micro USB Charging ports.
Includes 14 interchangable adapters which can be removed to use a 2.0 USB connection.
Input:100V-240V/1A 45-60HZ *Output(each terminal): DC 5.38V/0.8A(max)
Sleek and stylish design with a bright black, hardened, anti-scratch, top surface.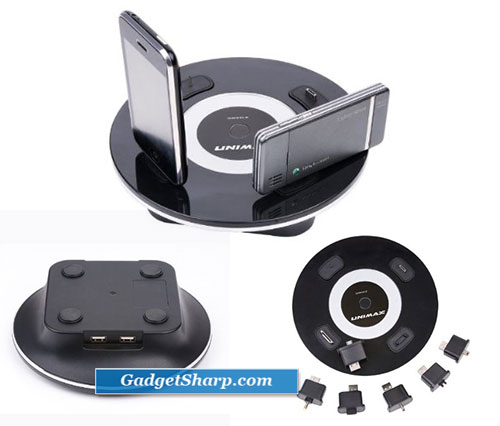 4. Solar Window Charger [amazon]
Cling this solar charger to any window to get solar power. The 1,300 mAh rechargeable lithium battery has enough output to charge smartphones like iPhone, Blackberry and Android based phones. Made of ABS plastic.
The 1,300 mAh rechargeable lithium battery has enough output to charge smartphones like iPhone, Blackberry and Android based phones.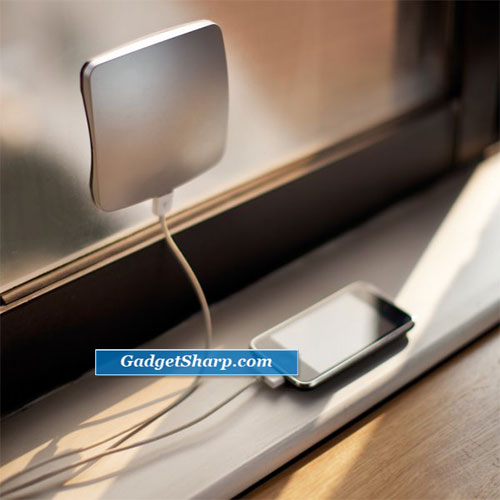 5. Sinjimoru Sync and Charge Dock Stand for iPhone [amazon]
Color Option: White. Works with iPhone 4S, 4, 3GS. Sleek and stylish stand that provides upright resting place for iPhone syncs or charges Supports your iPhone in both portrait and landscape formats. Convenient and elegant home base stand that will make syncing and charging easier than ever Perfect for iPhone face-time calls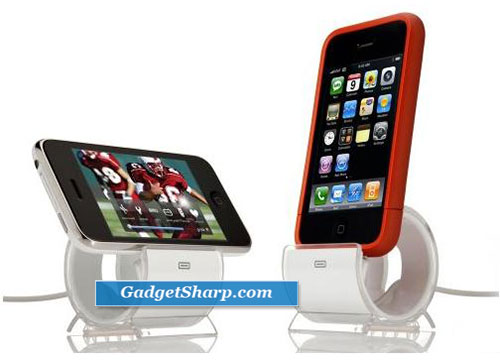 6. Kikkerland OR08-BK Grass Charging Station [amazon]
Faux grass charging station
Hide your messy cords
For cell phones, media players and cameras
Black plastic base
Measures 11 x 7 x 4.35-inches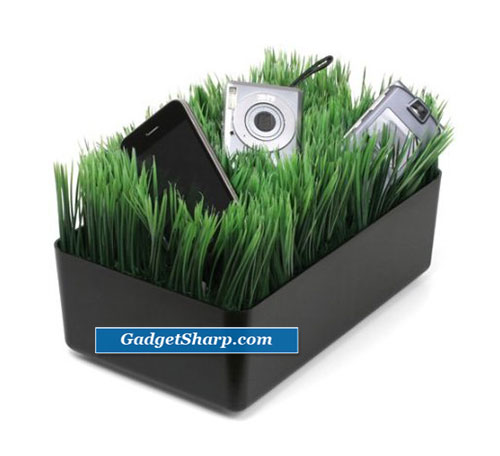 7. IDAPT I4 Charging Station [amazon]
INTERCHANGEABLE TIPS - IDAPT uses a simple and intuitive system of interchangeable tips. Just select the tip and charge.
EASY PLUG - The IDAPT is designed to make it comfortable and easy to plug in and unplug electronic devices.
ECOLOGICAL - IDAPT is good for the environment. As a single charger, it avoids duplication and helps limit the production of useless chargers.
ERGONOMIC - Its original and functional design makes IDAPT a sturdy and comfortable product for everyday use.
SIMULTANEOUS - With IDAPT, you can charge multiple devices at the same time.