Your iphone is so powerful, your iPhone / iPad is so fashionable, you want to do lots of things with it - Play game, play music, take photo, watch tv…Just as there?s an app for almost everything, there?s an accessory for almost every need ? be it protecting your iPhone / iPad, turning it into a multimedia powerhouse, or even using it as a fancy camera. In this post, we will feature 11 Cool and Fun Accessories for iPhone and iPad, which have some super cool features. Hope you enjoy these accessories and of course, enjoy your iPhone / iPad more.
1. Celluon Magic Cube Laser Projection Keyboard and Touchpad [amazon]
Projects a virtual laser keyboard onto any table and detects keystrokes
Acts as a standard keyboard via Bluetooth (wireless) or USB (wired)--no drivers needed
Great companion wireless keyboard for tablets and touch phones. Small. Light. Charges via USB
Compatible with Win XP SP2+, Mac 10.4+, iOS 4.3.5+ (iPhone/iPod/iPad), etc
Mouse mode projects a standard two-finger multi-touch pad (Windows 7 only. Not iOS capable)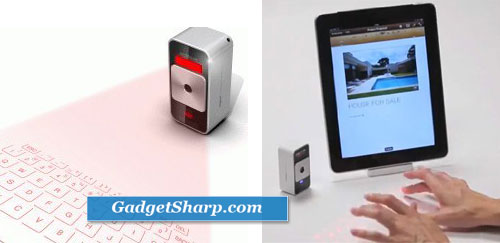 2. Sphero Robotic Ball - iOS and Android Controlled Gaming System [amazon]
A New Way To Play: Play in the real world, control it from your smartphone
Games for Everyone: Comes with free downloadable games with more available in the iTunes App Store, Android Market or Amazon Apps Store.
Works With Your Smartphone: Control Sphero from your iPhone, iPad, iPod touch, or Android device.
You'll Tire Before Sphero Does: Over an hour of full throttle play with cable-free induction charging.
Any Color You Can Dream: Change Sphero's color to suit your mood, play in the dark, or create a team color.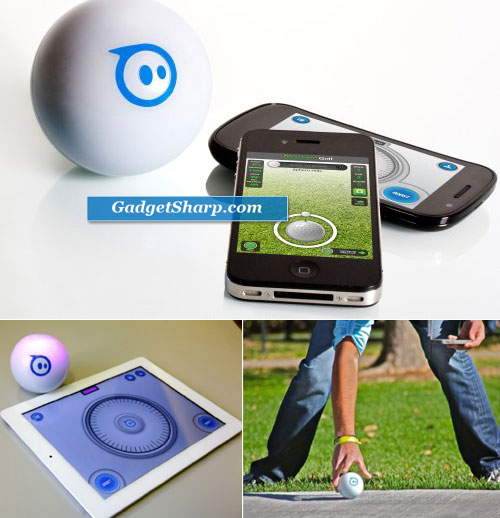 3. ION iCade Arcade Cabinet for iPad [amazon]
FREE Atari Greatest Hits app with one free game (downloads via App Store)
Play Atari classics like Asteroids, Centipede, and Battlezone (sold separately)
Classic wooden cabinet perfectly sized for iPad
Authentic, full-sized controls for a genuine arcade experience
High-quality iPad-cradle specifically designed for a safe, secure fit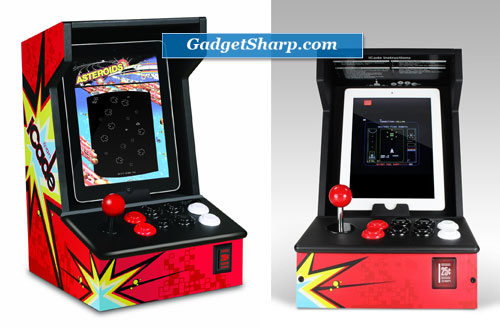 4. Numark iDJ Live DJ software controller for iPad, iPhone or iPod [amazon]
iDJ Live is the easiest way to become a DJ with your iPod touch, iPhone or iPad. This iOS-DJ controller is perfect for anyone from Pro DJs to music lovers who have never tried DJing before. The iDJ Live system harnesses the processing power of your iPad, iPod or iPhone and enables you to DJ parties, events and even clubs using the music that is already on your iPod via Algoriddim's djay or other Core MIDI-enabled apps. You can mix and scratch your music, including your iTunes Music Libraries using two large performance platters and a central mixer section with a crossfader, buttons and knobs.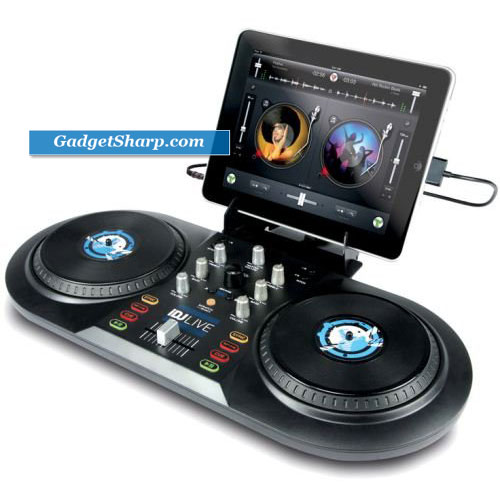 5. iClooly Phone Handset and Sync Stand [amazon]
New way of using your mobile phone at home and office
Compatible with iPhone 4, 3GS, 3G, iPod Touch Models (for Skype Calls) and other wireless phones with 3.5 mm headphone plugs
Able to connect iPhone data/charging cable while phone is in place
No pairing required and provides high clarity
Watch a screen while you are talking on the phone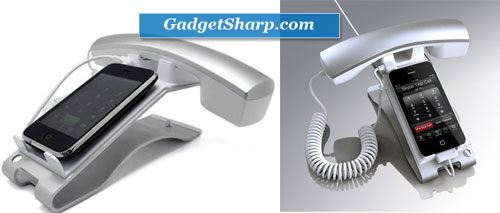 6. ION Audio PIANO APPRENTICE 25-note Lighted Keyboard for iPad, iPod and iPhone [amazon]
25-note lighted keyboard with touch-sensitive mini-keys
Follow the lighted keys and learn how to play piano quickly
Free piano teaching app available via iTunes
Compatible with-iPhone 3GS, iPhone 4, iPod Touch, 3rd gen iPod Touch, 4th gen iPad 1, iPad 2
Powered by batteries (included) or optional AC adapter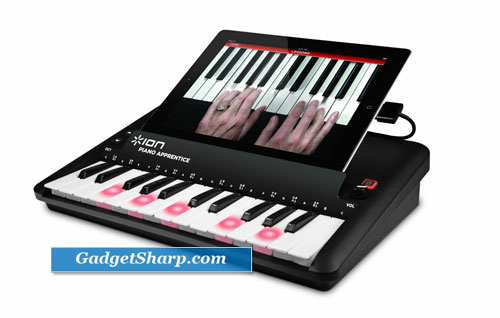 7. New Potato Technologies Pinball Magic for iPhone and iPod Touch [amazon]
Pinball Magic is powered by iPhone and iPod touch, just connect it into the 30-pin connector
Classic pinball game controls: Ball launching plunger, plipper buttons, credit/select button
Animated backbox with rotating beacon light to reward your pinball wizard skills
Realistic machine cabinet with folding legs for easy transport storage
Various multi-ball modes and TILT mode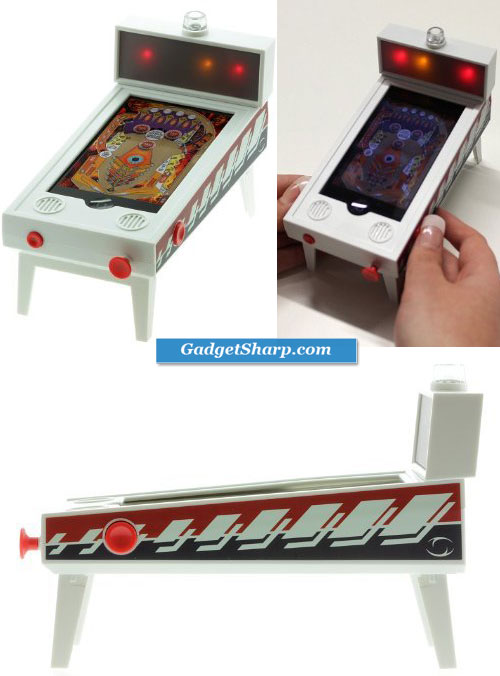 8. Wireless Bluetooth Sliding Keyboard + Rubberized hard shell case for iphone 4 [amazon]
It pairs over Bluetooth using wireless connectivity and features a slide-out keyboard that includes Home and Search buttons.
It's powered by a lithium rechargable battery and is charged via its USB mini port.
It's on/off switch lets you conserve its battery life, too!
Simply snap in your iPhone 4 (AT&T or Verizon), pair your devices, and you've got a fully functional keyboard ready to slide out whenever you need it!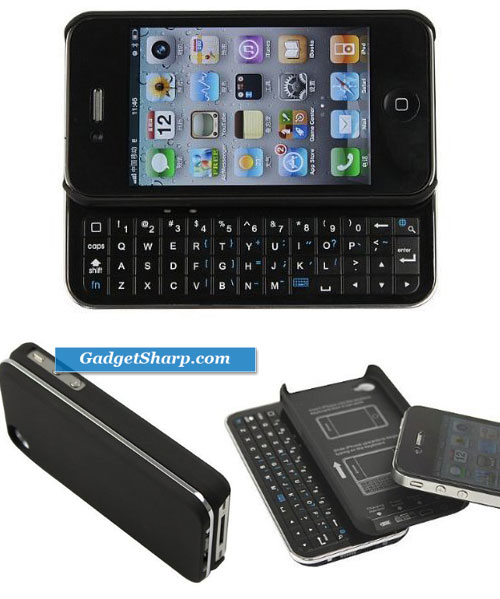 9. Re iPhone Universal Remote Control [amazon]
iPhone & iPod Touch
Universal IR Remote Control - Compatible with iPod Touch 1G/2G/3G, iPhone 1G/3G/4, & iPad
Activity based remote with Macros and Favorite Lists
Portable - Use it anywhere: Home, Office, on the Road
Easy to setup and use, with Built-in Database of all major brands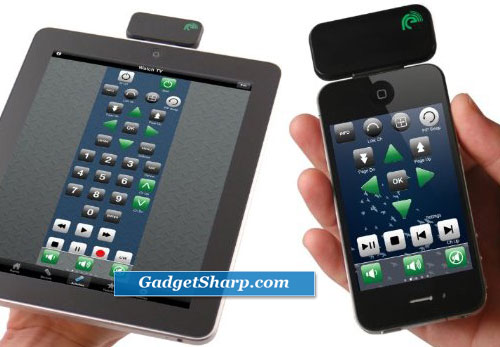 10. iPhone iPad Controlled Syma S111 -3 Channel RC Helicopter iCopter Mini Palm Size US Coast Guard [amazon]
iPhone Controlled 3 Channel RC Helicopter
Works with iPad, iPod touch, iPhone, etc..
3 Channel Gyro Helicopter - World famous Syma
Includes helicopter, instructions manual, usb cord, iphone transmitter, iphone transmitter charger, extra tail blade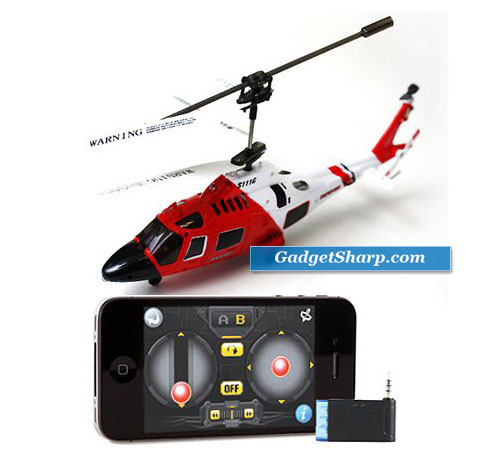 11. Olloclip 3-in-1 Lens for iPhone 4 & iPhone 4S [amazon]
The Olloclip is a quick-connect lens solution for the iPhone 4 and iPhone 4S that includes fisheye, wide-angle and macro lenses in one small, convenient package that easily fits in your pocket. Nestled in the palm of your hand, the Olloclip connects to the iPhone within seconds so you'll be sure to capture the image you want… if you don't see the picture you're looking for just flip it over to switch lenses.
The Olloclip ships with a carrying bag made from a microfiber material that doubles as a lens cleaner and conveniently holds the supplied-lens caps or the Wide-Angle lens when removed for Macro shots.