Headphones are great things. They let you listen to Lady GaGa/ Britney/ Rebbecca Black (well, somebody must..) without anyone hearing you and judging you. They have been given so many functions and moved beyond those functionality to stylish high end accessories. In this post, we will present you with 11 cool headphones/earphones and each of them have some special features. Hope of like these designs and of course, enjoy your music.
1. Transformers Takara Headphones [amazon]
The Ultimate in fan chic, these cool looking headphones actually morph into soundbuds you can hook into your ears. You get the options of Rumble or Frenzy! Love the fact you can play with them, but sound quality is below par.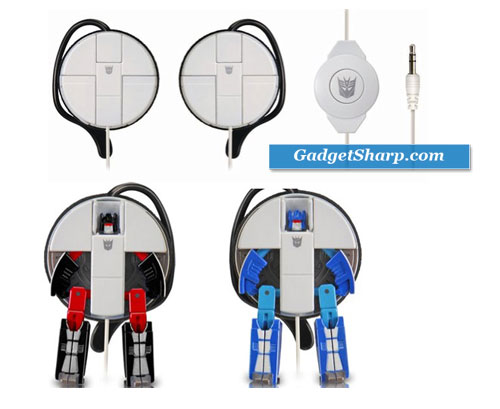 2. Elecom Sundries CONTRAST Headphones [link]
The XCALGO Headphones come in 7 delicious flavors: Light Brown Black, Sky Blue, Orange, Lime Green, Rose Pink, and Purple. These amazing headphones will make people around you envious and everyone in the street will want to try them. Not only stylish and fashion, these headphones will provides a nice and natural sound, with deep bass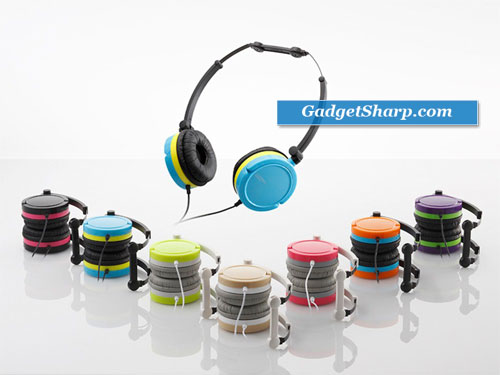 3. Koss PortaPro Headphones [amazon]
Great frequency response, including deep bass performance
Comfort Zone setting lets you adjust temporal pad for a comfortable, secure fit
Collapsible for maximum portability when listening on the go
Multipivoting ear plates and adjustable headband for added comfort
Includes convenient carrying case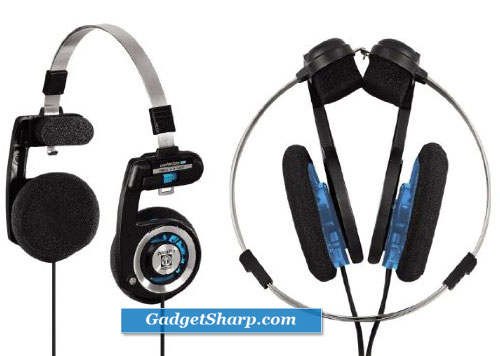 4. V-MODA Crossfade LP Over-Ear Noise-Isolating Metal Headphone [amazon]
50mm dual-diaphragm drivers provide deep vibrant bass, organic mid-range, and high-end clarity
Memory foam ear cushions reduce ambient noise and enable a low bass response
Lightweight metal construction lets you listen to your favorite music comfortably for hours
Steel frame, flexible memory headband, and detachable Kevlar-reinforced cables for serious durability
Includes hard exoskeleton carry case, 69-inch Kevlar-reinforced audio cable, remote/mic cable for compatible devices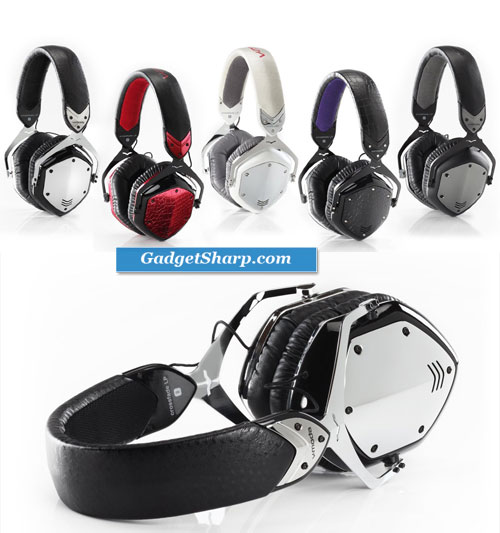 5. Thinksound ts01 10mm High Definition Passive Noise Isolating Wooden Headphone [amazon]
Works with iPhone, iPod, MP3, CD, DVD, PSP and computers
Wooden Housing for crisp, accurate music production
Passive noise cancellation minimizes ambient sounds
Ultra lightweight design with PVC-free, tangle resistant cable
Cord clip and cotton carrying pouch included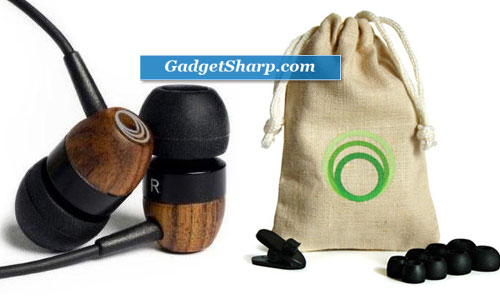 6. Creative Aurvana Air Clip [amazon]
Crafted with precision, the earphones' very own EaseFit ear-hook design offers a secure music listening experience.
This is well-complemented by luxurious champagne-gold finishing and polished metal accent to give it an air of timeless sophistication.
Get ready for a visceral acoustic performance with the powerful Neodymium drivers and acoustically-tuned Bass-Slots.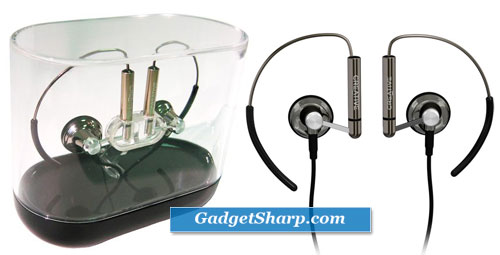 7. Ultra Lightweight NRR 23 Compact Folding Earmuff [amazon]
Compact folding design for easy movements
Designed with sleek ultraslim earcups
Ultra lightweight at 40-ounce
Padded headband and super soft ear cushions for all day comfort
Steel wire construction provides high performance and robust durability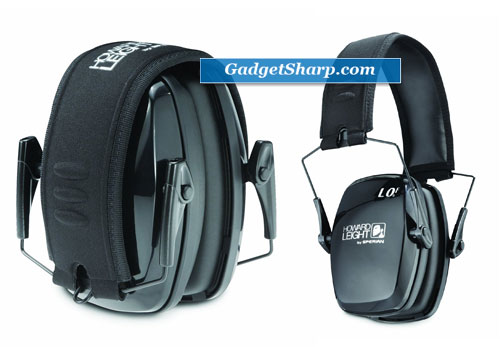 8. Active Style Headphones with Soft Loop Hangers [amazon]
Loop hangers prevents dropping off the ear
Soft loop hangers for comfortable fitting
Lightweight clip-on style (Vertical in the ear)
3.9ft cord
Clip to secure the cord

9. Ear-bud/clip-on hybrid dynamic headphones [amazon]
Remarkably natural acoustic performance
New direct diaphragm mount system and ultra-thin neodymium drivers deliver clear and natural sound
Soft overmold and cushioned ear pads create a snug and isolating fit, ensuring long-wearing comfort
Swing arm offers dual pivot points for a truly customized fit
Elastomer cord resists tangles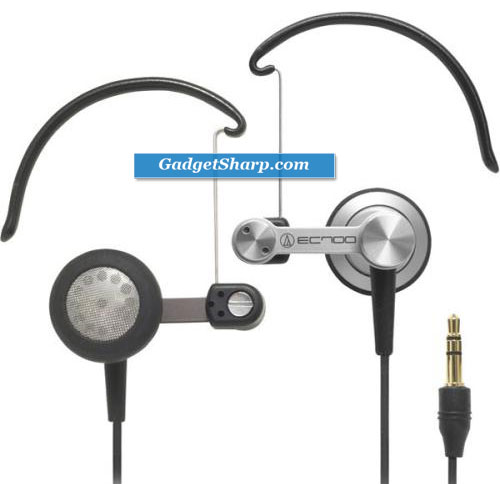 10. Subjekt RF-SK88BN Ruffian Skull Earphone [amazon]
These are not your schoolyard variety painted headphones. Oh, no. New RUFFIAN Skull earphones are all substance, on every level. RUFFIAN's all metal molded casing chases that shot of fizzy soda water that leaves a tingle in your mouth with a tall, cool glass of proverbial gasoline. The fact that you now have an accessory to match those tiny shrunken heads you found near the Amazon campsite where your friends went missing…well, that's just a bonus. In addition to bypassing mainstream design, the RUFFIAN's audio quality is excellent.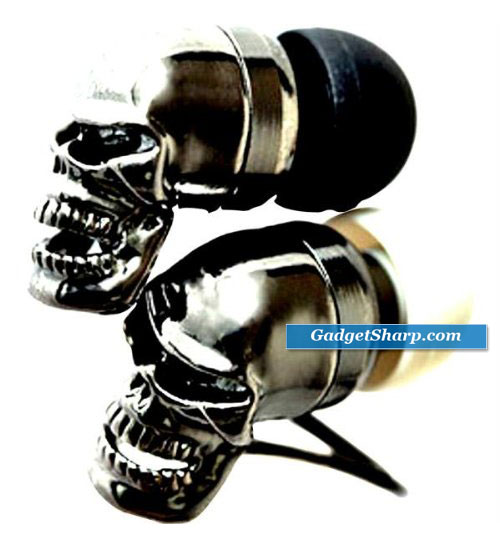 11. EarMuff headphones [link]
These Earphones will make sure you stay stylish and warm at the same time! The speakers that are stored inside the muffs will make sure you stay warm while you listen to your favorite songs!