I believe most of you have regular vases at home. Today, we will presents you 9 very unique vases whose shape looks really NOT like a vase. Some of them are just a design by a special designer; some of them are real products which can be bought from market. Hope everyone enjoy these vases, and you find the one you like.
1. Tilting Vase Tells You When it Needs Water [link]
Tilting Vase is an interesting and inteligent vase designed by David Sweeney, Jeff Virangkabutra and Michael Korn. Now what is so special at this vase ? When the vase is full, the vase stands upright but as water is taken up by the plant or evaporates it?s center of gravity shifts and the vase begins to ?lie down?. Now you can speak to your plants, and make them look better by listening the message you get from the vase.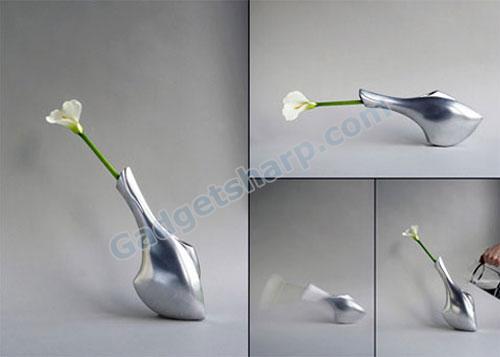 2. Luna Vase [link]
LUNA by Eero Sairanen is a sculpture/vase that revolutionizes the traditional concept of the vase. Really creative and beautifully design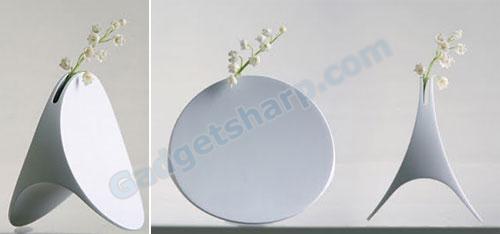 3. Hula Hoop Vase [link]
A series of stackable elements, that once stacked may be used to encompass an empty wine bottle. The bottle thus becomes a one flower vase, providing it with a new guise and a new use. The elements are different in shape and by rotating them or changing the order one can change the vase's appearance time and time again.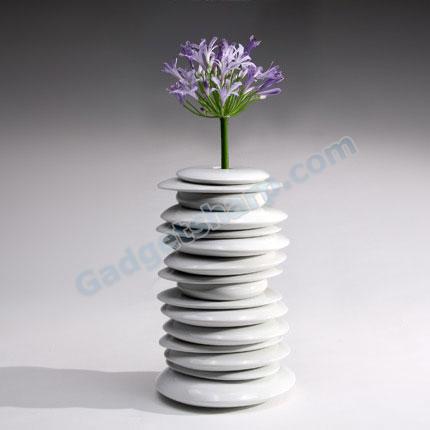 4. Polaroid Flower Vase [link]
Designer Jung Hwa Jin has created the Polaroid Flower Vase, a small planter that recalls the nostalgic form of polaroid, with the plant becoming the focus of the "picture." The planter is suspended with a clothespin on the end of a cord, with a small embedded lamp illuminating its subject.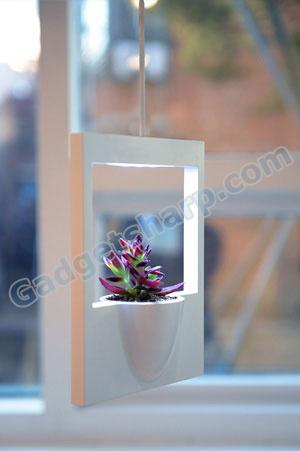 5. A Peaceful Bomb Vase [link]
A Peaceful Bomb Vase($49) designed by Owen & Cloud, as a statement against war.
"Taiwanese design duo Owen and Cloud designed this piece as a statement against war, and the result is a one of a kind, striking piece."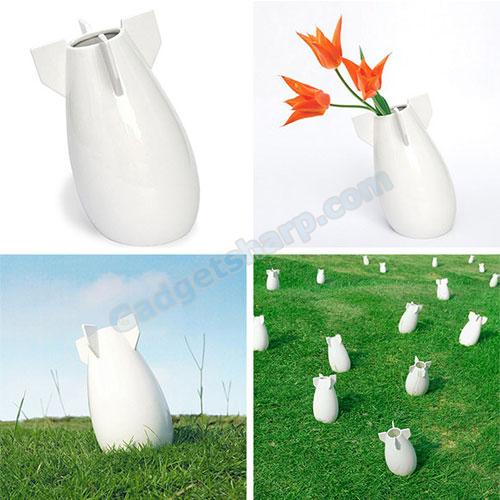 6. A Whale Off Port Bow! [link]
This Whale Vase is so simple, so elegant, so perfectly executed. It comes in two pieces you strategically place on any surface, as if the whale is breaking tide. Designer Alessandro Beda is currently looking for a way to mass produce and we couldn?t be more happier with the idea!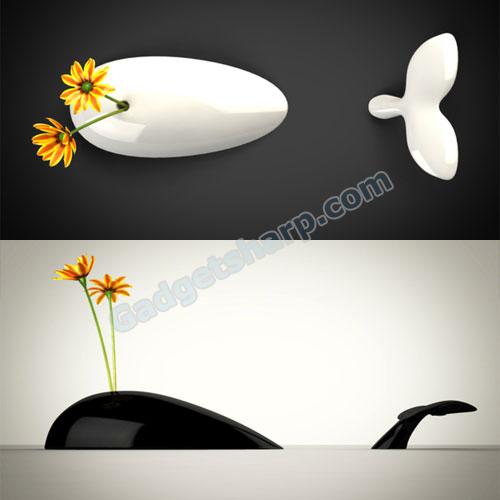 7. Head-shape vase [link]
Pretty nice looking and funnying one… especially when the vase is empty… just remind you, don't forget to change your floweres and not leave the girl bold….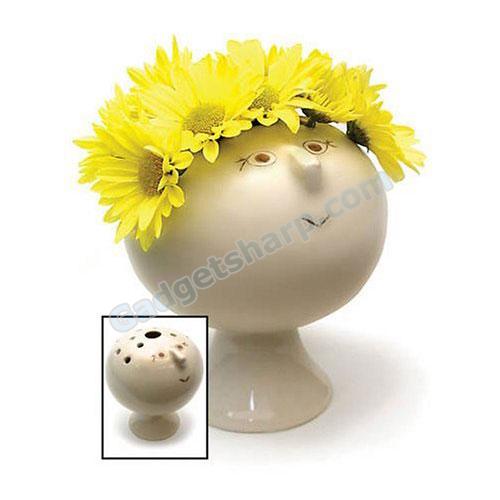 8. Split Wood Vase [link]
Creative vases from the Laminated Bamboo Lumber Project by Japanese design collective Teori.
9. Vase from 3d print of a sneeze [link]
Called Snotty Vases, Marcel Wanders 3d scanned the fluid droplets emitted by someone sneezing, then made a vase from a 3d print. I ended with this one, cause it's by far one of the craziest I've seen.