To set a romantic Valentine's dinner at home, flower is something can't be missed. A fresh bunch of flowers will definitely help the atmosphere of the festival. However, the old, common looking flower vase is now not much of help for this purpose. It is for this reason that we have brought to you some of the most amazing flower vase ever made. These flower vases are unique in their own way, for they are creative and technologically advanced.
1. Rosenthal Mini-Vase Surface [link]
When it comes to decorative objects, you simply cannot have "too many" vases. Whether as a gift, for collectors, for display in a cabinet or for lovingly craftet small flower arrangements - these miniature vase made of white porcelain are certain to attract attention.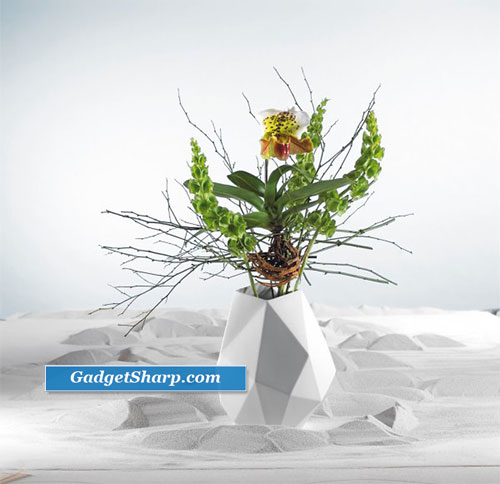 2. Aalto Vase [amazon]
Aalto Vase is a work of art. Designed by Alvar Aalto in 1937 for the World's Fair, this vase exemplifies Finnish Glass Art. This organic, free-formed clear glass vase stands at 6-1/2-inches tall, making it a beautiful vase for flowers or as a stand alone work of art. Aalto created organic, flexable forms that lends each vase towards the "celebration of light". His wavy, free form design has been translated into architecture, armchairs, screens and even tea trolleys. Each vase is made in Finland and delivered to you to be treasured and enjoyed every day.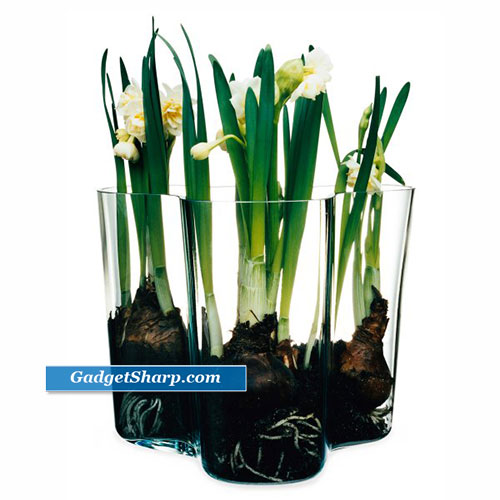 3. Dynamic Coastal Relief Open Decorative Vase [amazon]
Open vase features a dramatic relief of seashells lining the mouth of this elegant open ceramic vase Dimensions: 9" high x 5" diameter Material(s): ceramic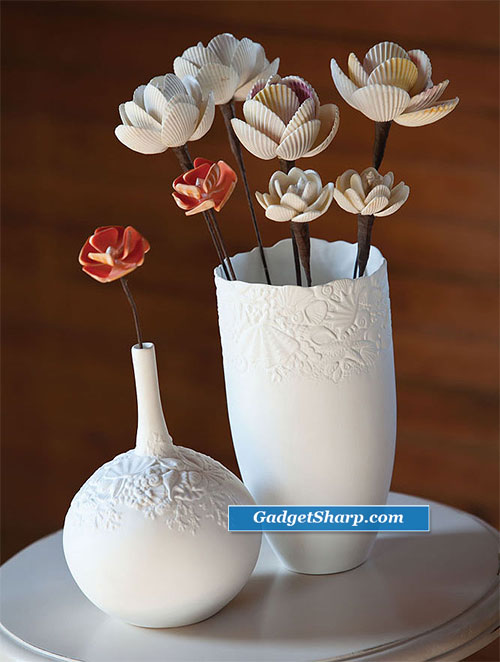 4. Light Bulb Vase [link]
An original light bulb made into a vase. Thanks to the practical gummy ring, this comical vase stands securely straight or aslant. It looks great in a group or just standing alone! Each vase is packaged in an original light bulb box.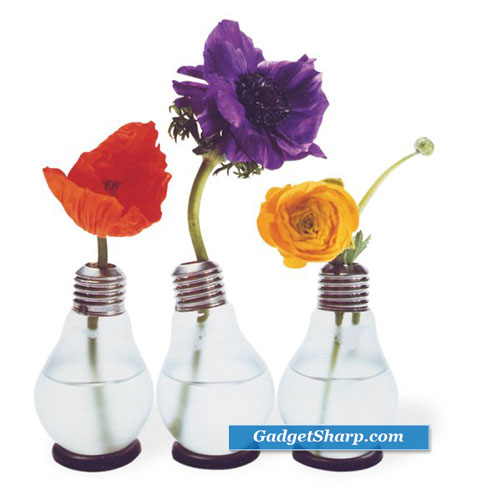 5. Two Moons Vase [link]
With a design inspired by shapes found in nature, this vase has an elongated profile with two round openings symbolizing the moon. Flowers can be displayed through the top and side openings. Hand-wash only.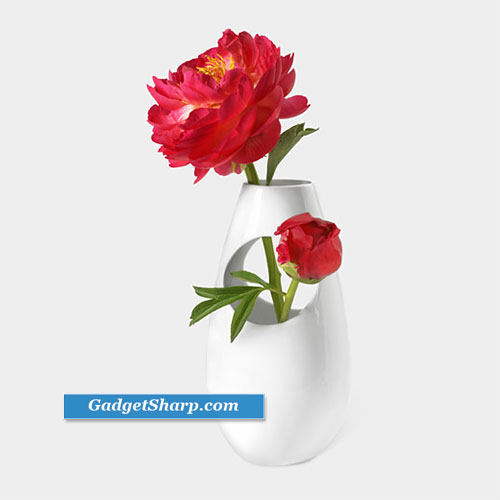 6. Loop Vase [amazon]
Elegant and minimalist, the Loop Vase from London-based designers Daniel Black and Martin Blum, whose work has been featured in exhibitions and galleries worldwide. Made from beautifully shaped chromed steel wire, the vase can stand by itself, or clustered in multiples for a dramatic display. Includes a removable plastic tube to hold water and an artificial calla lily.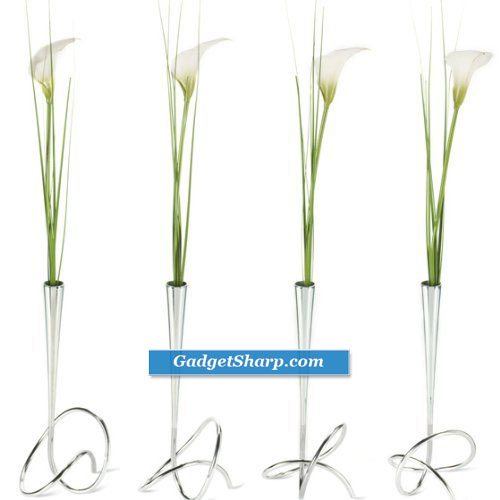 7. Red Bamboo Zen Vase & Floral [amazon]
Elegant and sophisticated centerpiece can be used on dining or buffet table, coffee or console table Bamboo Zen vase is 14" diameter x 5"H, plus floral stands 2 feet tall Floral arrangement kit: Ivory florets, red sweet huck branches Easy to assemble yet stunnng to behold - this is a winner! ! This product was handcrafted from natural, green and renewable resource materials