Used to post items or simply as decoration, Fridge magnets come in a wide variety of shapes and sizes, and are popular among collectors. It is estimated that magnets are used on at least 80% of household refrigerators and most households view their fridge door over 40 times per day. Since it is so widely used, many other designs are added to this daily object to make it more functional, like calendar and bottle opener. Take a look at below 14 Cool Fridge Magnets we collected and give your refrigerator a new look.
1. Knife Fridge Magnet [link]
Because you're so badass, you hang stuff on your fridge by stabbing them into the fridge's door (or whichever metal surface you feel like stabbing), or at least that's what it would look like with these knife magnets.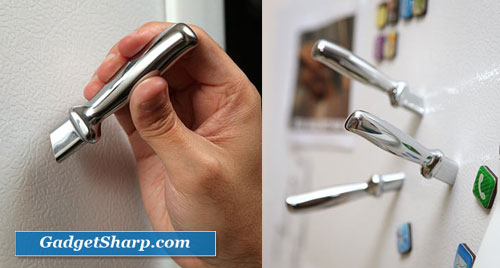 2. App Magnets [amazon]
Whatever you want to do… There's an app for that. That's right. Whether you want to buy movie tickets, read the news, write a review, pay a tip, catch a taxi, or even train your dog, there's an app to help you out. But what if you want to hang a photo on the fridge? Or leave a note on the microwave? Or save that Chinese take-out menu in a place where you can't lose it? When it came to certain old-school tasks, the apps were coming up short. A little reverse innovation was needed. Well, good news, everyone… Now there's an app for that, too. No 2 year contract required!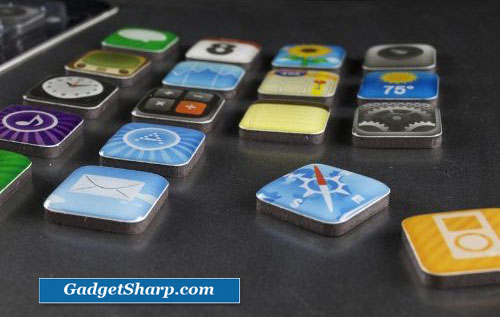 3. Dorogaya magnetic calendar [link]
Awarded a bronze prize at Kiev International Advertising Festival ?08. Has 31 days of months, just in case, and month names are abbreviated to three letters. There are also special chips like ?Dead line?, ?Arrival?, ?Drink day?, etc.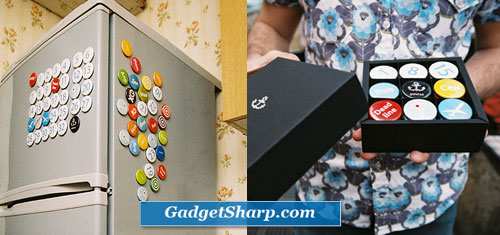 4. Hog Wild Fridge-Pins Coffee Bean Edition [amazon]
Strictly for the java lover. A better refrigerator magnet for the home or office. Fridge-Pins' small size won't cover up your pictures, notes and lists. Made with powerful neodymium magnets, Fridge-Pins are strong enough to hold 10 sheets of paper and lift up to 1 pound! Wow, that's strong! Now available in a great coffee bean theme, and these beans stick to your fridge!
5. Tomy Gearation Refrigerator Magnets [amazon]
Time to Imagine
5 interlocking gears
One battery-operated central gear features on/off switch
All pieces have magnetic backs to stick on metal surfaces
Watch gears as they spin, whirl, turn and mesmerize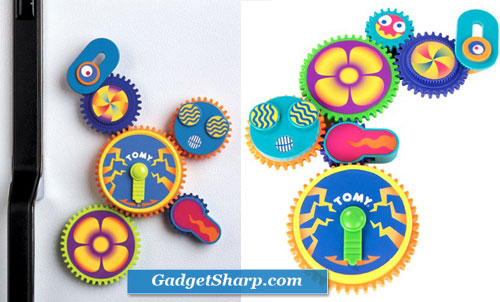 6. Identify a Stache - Set of 7 Mustache Magnets [amazon]
Ever spot a moustache but can't identify it? Now all your troubles are over! Use these 7 buttons to identify a stache or inspire your own! These moustache buttons or magnets measure 1 inch in diameter and are great accessories for your office, locker, fridge, backpack, hat, bag, jacket and more! Set of 7 magnets.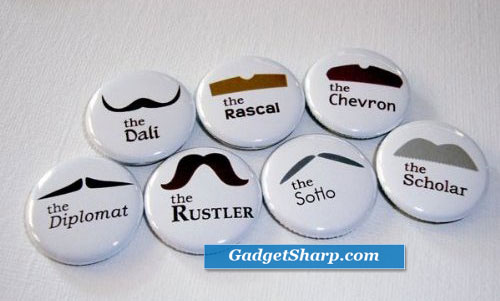 7. Digital Photo Frame Fridge Magnet [amazon]
Thanks to its magnet back you can stick the Digital Photo Frame Magnet to your fridge, magnetic notice board, shelving or filing cabinet. Whether you are at work, home or away the digital photo frame magnet can be easily slipped into a bag or case and set up wherever you wish.With a simple, modern brushed steel fascia, the Digital Photo Frame Fridge Magnet will suit all tastes and show off your photos in the most stylish and convenient way possible.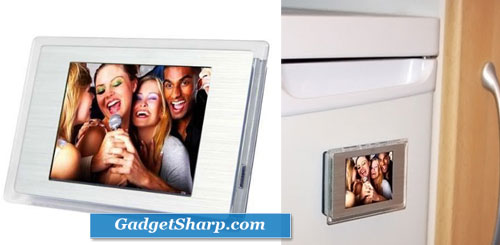 8. Umbra Talk Thought Bubble Shaped White Board Style Magnets [amazon]
Say something cool to your friends and family with these Talk Bubble Magnets by Umbra. Comes in a set of 3, these fun whiteboard magnets will let you write new messages everyday. Stick them on your fridge, in your locker or any metal surface !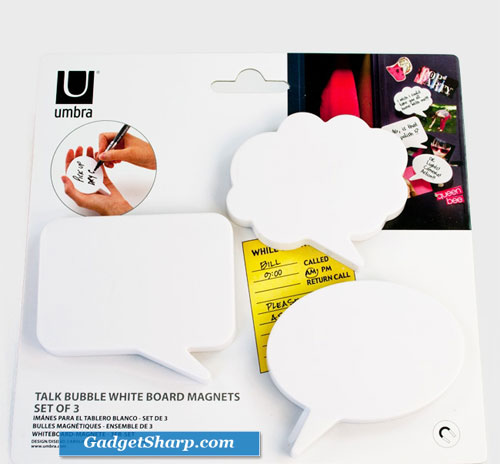 9. Ninja Shuriken Magnet by MEGAWING [amazon]
Each set comes w/ 2 Ninja Shuriken Magnets in a ninja style package! Material: Plastic, Magnet
The most impressive weapon that a ninja holds is definitely the mysterious "shuriken"
In the early days, delivering secret marks was an important mission for ninja.
This product connects the connotation of shuriken and secret mark to imply that an announcement always carries an important message!
Now you can experience ninja spirit with these magnets on your fridge or any metallic surface like the ancient days, whenever you want to post a note or deliver a secret message!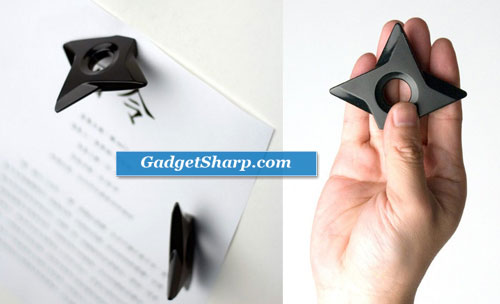 10. Bacon Fridge Magnet [link]
Behold! The wonder that is magnetic Bacon for your fridge, work, home, car or spaceship, these dudes are ready to stick it for you! Take your pick from Fatty to meaty,happy, scared, or all 4!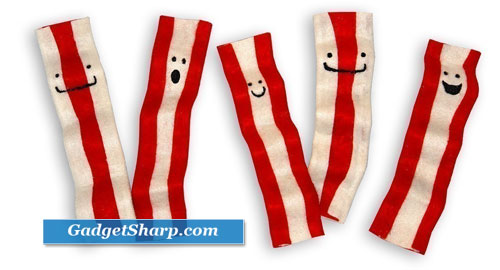 11. Magnetic Fridge Bottle Opener [amazon]
The easiest way to pop open a cold one straight out of the fridge
Instantly opens your bottles with a flick of the wrist and is ultra stylish too
Stainless Steel
This stainless steel bottle opener is held on by a super strong non-scratch magnet
Measures 7.75"H x 5"W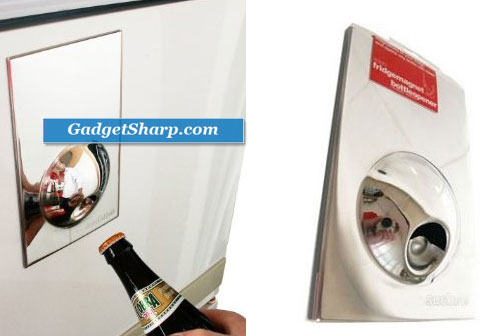 12. Retro Weather Forecast Fridge Magnets with Michael Fish [amazon]
Stick your novelty magnets to your fridge or any other metal surface
The largest magnet (Michael fish) measures approx 10.5 cm x 8 cm
The smallest magnet measures approx 1 cm x 1 cm
There are 35 fridge magnets in the pack!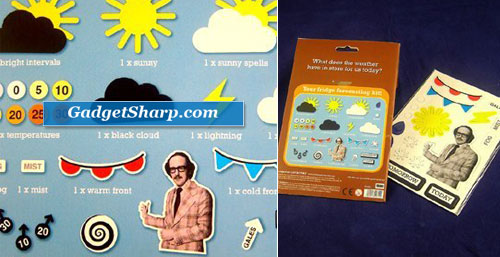 13. iPod Style Fridge Magnet [link]
iMagnet is a fridge magnet which iPod playback buttons design and style. It?s available in 4 different funky colors mix so it?s perfect for colorize your pale fridge face with them.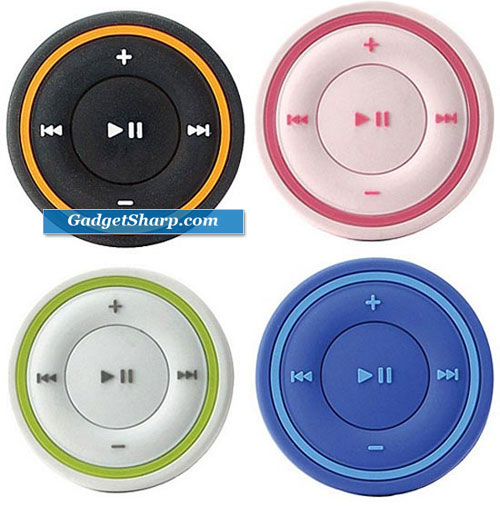 14. Camouflage Your Fridge With Leave Magnets [link]
Even if your fridge is already energy-efficient and eco-friendly, here?s one more way to make it truly ?green.? Originally designed by Richard Hutten to be used on the office ceilings of the Boijmans van Beuningen Museum in Rotterdam, these plastic leaves have a small magnet at the base allowing you to attach them to any metal surface.