Plate, as one of the most common dishware, is mainly used for food serving. They are commonly made from ceramic, as well as other materials like plastic, glass, or metal; They might have different size, color and pattern, but mostly, they are just flat vessel. You might never connect them with cool or unusual, since they are just too normal. While in this post, we will show you 7 interesting designs of plate, each one has some special - function, shape, material or just playful. Take a look and hope you like them.
1. Trio Plate [link]
This three-course monster dinner plate combines three different-sized plates into one. It's perfect for serving appetizers, holding more food than one should ever consume while mingling at parties or for flavor-conflicted people who don't like it when their foods touch one another.
2. Spreddy Bear Sandwich Plate [amazon]
Your kids will enjoy making their own PB&J sandwiches ? or any other sandwiches ? using this friendly bear plate. Bread goes as his nose, his ears will hold the filling of the sandwich and his cute smiley mouth works as a handy spreader.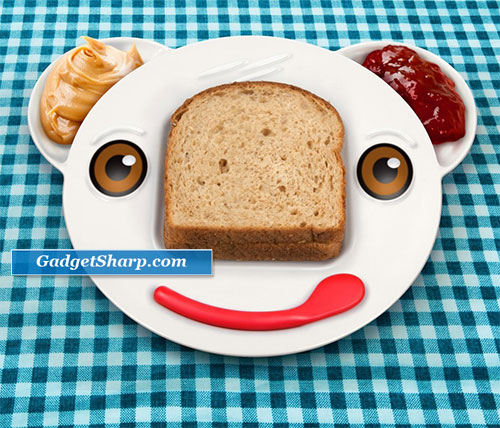 3. Silicone Leaf Plates [link]

The design for these beautiful leaf-shaped serving dishes is inspired by nature, technology, and Japanese culture. Made of flexible yet durable food-safe silicone, each has a slightly different shape and green color. Dishwasher, microwave, and oven-safe (up to 425?F). Set of four.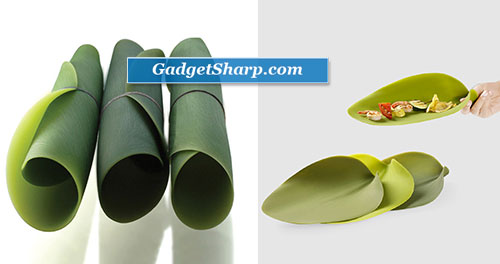 4. Taco Plates [amazon]

Keep tacos from spilling. Tacos are easier to fill and eat with these clever plates. Holds 3 taco shells upright with extra space for rice, beans or other sides. Tacos arrive at the table without spilling! Plates nest for easy storage. Set of 4. Dishwasher and microwave safe. Each 13"L x 8 3/4"W.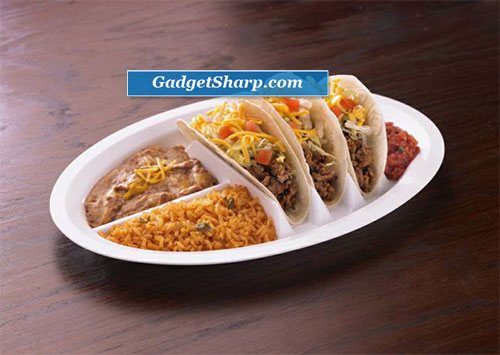 5. Buddha Belly Plate [amazon]

Perfect for mingling at parties or for dinners on the couch, these ergonomic plates can be cradled in your palm and feature a mini handle for your thumb. Created by Flavour Design. Handmade in Washington State.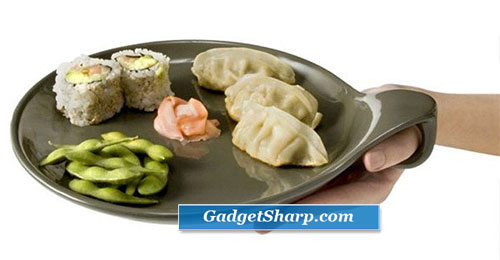 6. PANCAKE PLATES [amazon]

Designed with a raised edge that gently slopes the plate toward the diner and an ingenious reservoir for pooling loose syrup, this plate was made for slicing, dipping and delighting in each bite of pancake goodness. But the best part? This plate enhances any saucy dish down to the last drop.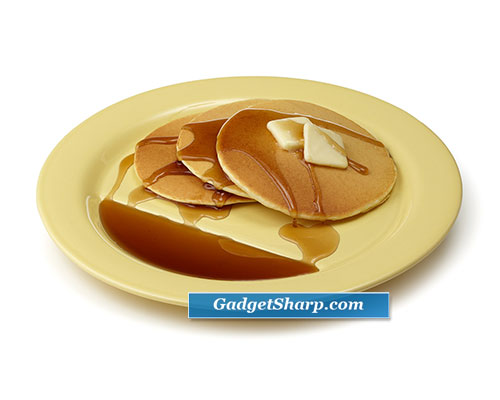 7. Fred and Friends Food Face [amazon]

Here's a chance to play with your food and exercise your creativity at the same time. So bring on the mash potatoes and peas-the possibilities are endless. Food Face is mid sized (9-inch diameter) and crafted from hitel quality, food safe, high fire ceramics Individually gift boxed with lots of inspirational food art.