If there is something can't be missed from your kitchen, bowl must be one of them. We need them for soup, for rice, for salad, for dipping, for snack, for mixing, for icecream. They have so many functions and use, serving various ages. In this post, we will present you 16 Modern and Stylish Bowl Designs, which will help you enjoy your stylish and convenient life.
1. Eva Solo Smiley Bowl Red [amazon]
The Eva Solo Smiley Bowl won't just enhance the mood in the room, it also lends style to serving snacks and other tidbits. The big smiley bowl looks great, but is also insanely functional…you can use the top of the bowl for empty nutshells when serving pistachios, or wrappers, when the bowl's mouth is full of sweets!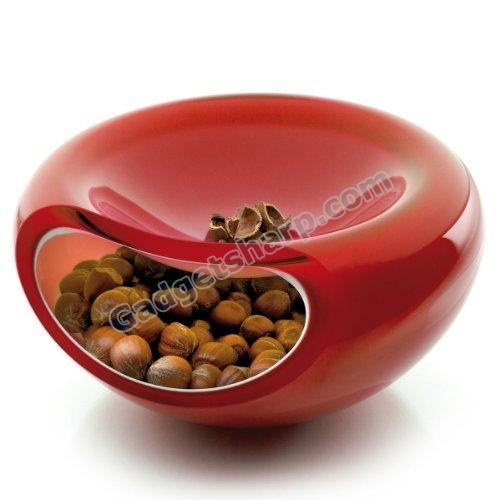 2. Tire Bowl [amazon]
"Tire Bowl" looks as if it just came off of a knarley 4x4 rock climber, it will be the "centerpiece" of your table, whatever you put in it… from soup to nuts, or cereal. The "chrome hubcap lid" snap-locks on with a twist. The dimensions are 6" diameter,2 1/2" deep with "rubberized tread", very realistic looking.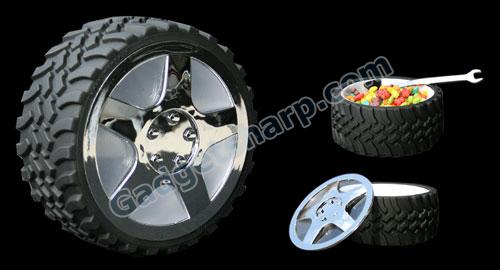 3. Progressive International Fruit Bowl [amazon]
Finally, a fruit bowl designed with bananas and grapes in mind. The Progressive International fruit bowl has a unique hook for hanging and preventing bruises on bananas and grapes. The practically designed bowl has modern appeal and blends with any decor. Constructed from chrome wire, the bowl has ball-shaped feet to protect tables and countertops. Amply sized, the bowl has an 11-inch diameter and will easily hold apples, oranges, pears, plums, or even small melons. It makes a great gift idea for newlyweds or new homeowners.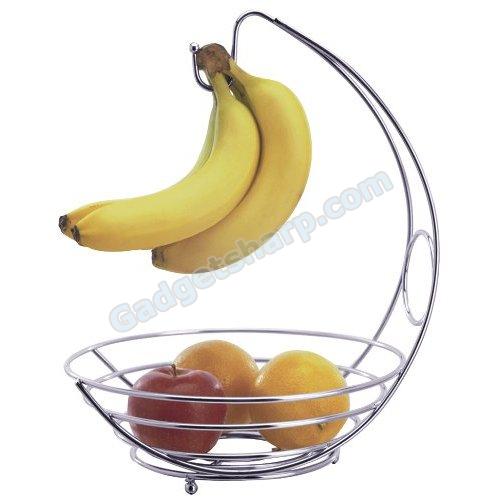 4. Norpro Nonstick Tortilla Bowl Makers [amazon]
Bake crispy tortilla bowls without the grease in minutes. Simply press a tortilla into a baker, pushing it into the curves, and then bake it for 8 to 10 minutes. After they have cooled down they are ready to be filled with whatever you wish.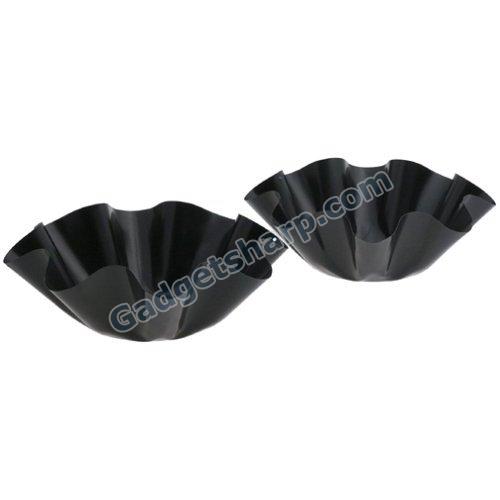 5. Lipper International Small Cherry Wavy Rim Bowls [amazon]
Lipper International has developed a complete line of woodenware products consisting of tableware, salad bowls, storage items, pantryware and home organization items. These collections are continually refined and expanded. Whether it's a party of eight, servware from Lipper International enhances the beauty of any dining presentation. Dramatic serving bowls, trays and more provide added beauty and are easy to care for and easy to integrate with any table setting.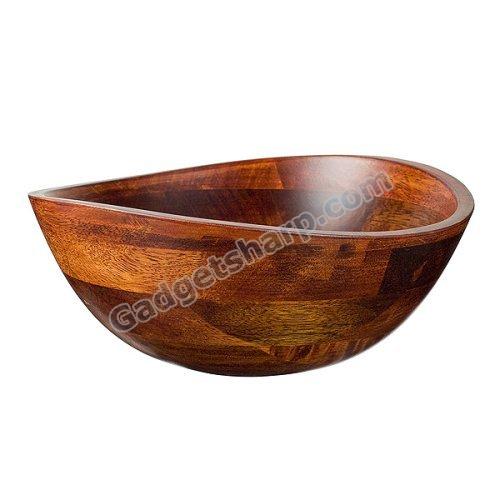 6. Groovy Plate and Bowl Set [amazon]
Engaging kids at mealtime can be a challenge. What better way to keep their interest than to give them their own special plate? Groovy offers a fun way to serve meals in a customizable configuration. This interlocking plate and bowl set includes a toddler-sized plate with two separate compartments plus two small bowls that attach to the edge of the plate in a variety of positions. The small bowls are perfect for dipping always an engaging activity at mealtime or for serving small portions.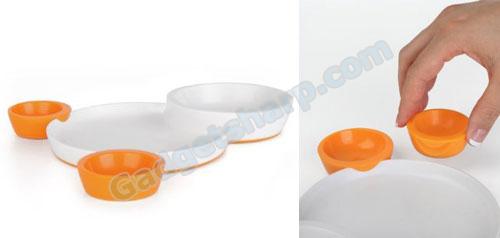 7. Bormioli Rocco Pompei 9-Piece Nested Bowl Set [amazon]
Set of 9 nested bowls
Bowls Sizes are: 2-1/2, 3-1/4, 4-1/4, 4 3/4, 5-1/2, and 7-inch
Made in Italy
Dishwasher safe
A great gift idea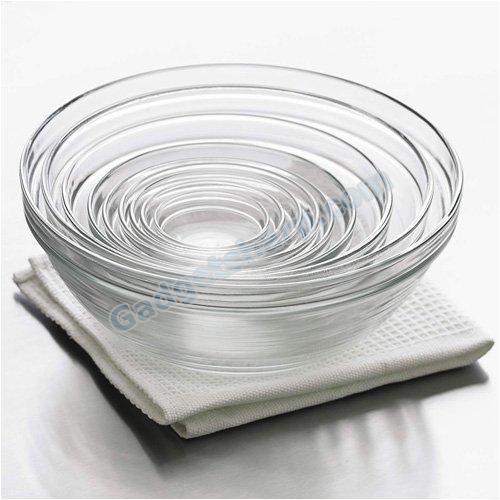 8. Amco Mini Oval Bowl, Set of 6 [amazon]
This set of 6 mini oval bowls will hold your favorite gravies, sauces, sweets and treats. Bowls measure 3-inch length by 1-1/2-inch width by 0-3/4-inch height. One-ounce capacity. Made of stainless steel; polished finish.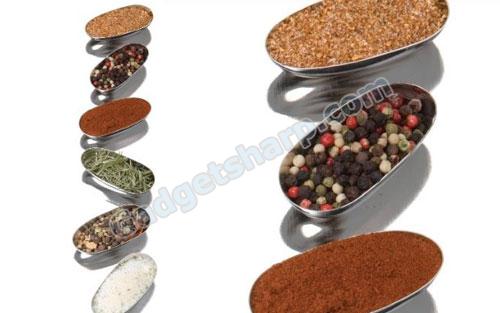 9. Bormioli Rocco Jerba Dessert Bowls [amazon]
Italians are famous for their Gelato - and Bormilo Rocco has many serving dishes to enjoy this treat with. The Jerba dessert bowl has a unique stem that makes it easy to put you hand around, making it easy to hold without making your hand cold!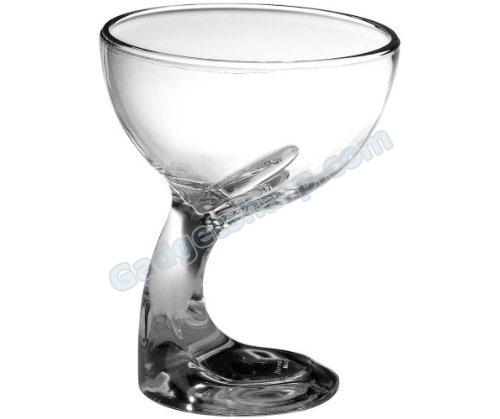 10. Oxo Good Grips 3-Piece Stainless-Steel Mixing Bowl Set [amazon]
Mix dough, fold batters and whisk vinaigrettes with the OXO Good Grips Stainless Steel Mixing Bowls. Set includes: 1.5, 3 and 5 quart sizes. These Stainless Steel Bowls have a non-skid bottom that stabilizes the Bowls while mixing. The Bowls have a brushed stainless steel interior that retains temperature for chilling and marinating and a white plastic exterior that shields your hands from extreme temperatures. The curved interior surface allows for easy mixing and cleaning.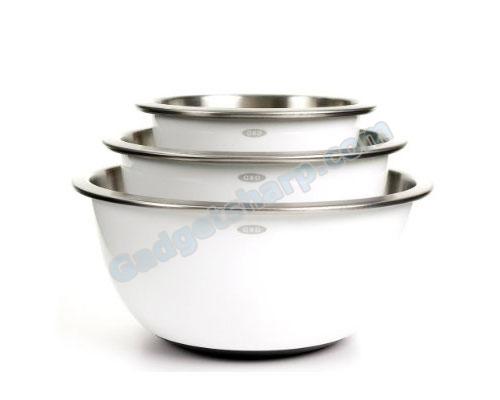 11. Joseph Salad Bowl and Servers [amazon]
This large salad bowl and server set is perfect for family dinners and outdoor use. It's also great for pasta or fruit salad and makes an ideal fruit bowl. The distinctive form and vibrant color make this bowl the perfect centerpiece for all dining occasions. Made from durable, easy to clean polypropylene. Includes two servers.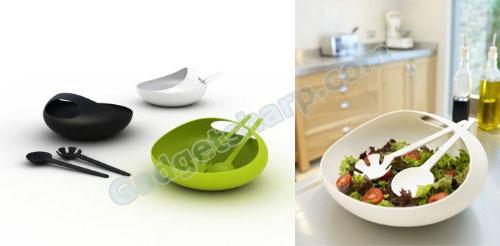 12. 3 TIER PORCELAIN BOWLS ON RACK [amazon]
3 TIER PORCELAIN BOWLS ON RACK . Measures approx: Small 5" x 4.5". Medium 6" x 6". Large 8" x 7.5". 13" high.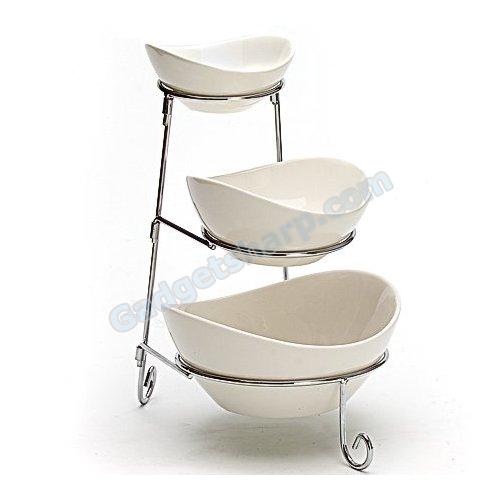 13. Sango Nova Ice Cream Bowls [amazon]
Set of 4 Sango Nova Black 12-ounce bowls
Constructed from microwave- and dishwasher-safe stoneware
Handcrafted pattern showcases a variety of hues
Perfect size for serving cereal, ice cream, or soup
Complements entire collection of Nova Black tableware items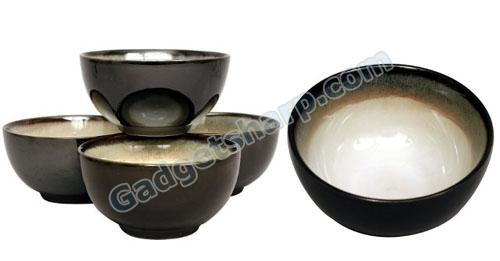 14. Reduce Melaboo Batter Bowl [amazon]
Melaboo 3-piece Bamboo Composite Batter Bowl Set is stylish, non-toxic and eco-friendly. The set is made primarily from bamboo fibers, one of the most renewable natural resources on the planet. It's both durable and sustainable making it perfect for your eco-friendly kitchen. It's also 100-percent biodegradable and compostable.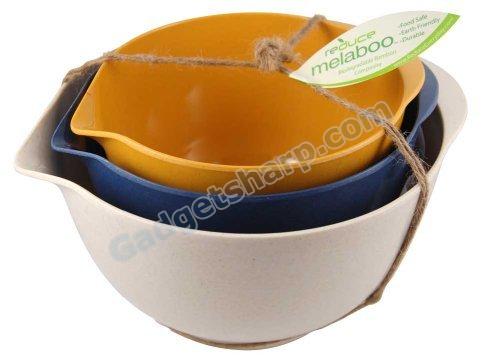 15. Bormioli Rocco Galassia Snack Bowls, Set of 6 [amazon]
8-Ounce bowl ideal for serving pudding,sorbet and more
Stackable;interlock feet with the rocks glass for an elevated snack bow
Safe to use in dishwasher
Made in Italy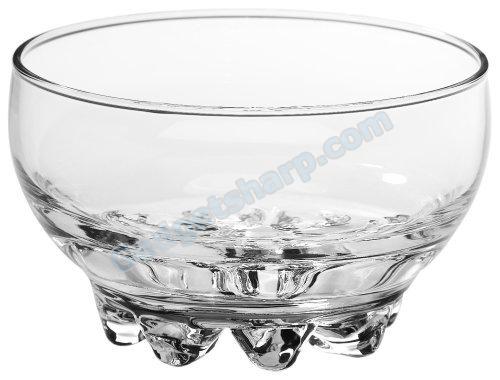 16. Progressive International Salsa Bowl [amazon]
This Progressive International salsa serving bowl is shaped like a chili pepper. It is the perfect bowl for serving all types of dips and salsas. Made of hand painted ceramic , the bowl set includes a 6-1/2-inch serving ladle and lid. This bowl holds 1-1/2 cups of dip and is dishwasher safe.