Whether part of your breakfast table, brunch buffet or dinner service, sugar bowl is something can't be missed. These days, sugar bowl is designed not only as a container for sugar, but also server a beautiful decoration on your table. Glass, stainless, porcelain, there are 9 Beautiful and Elegant Sugar Bowl Designs shown in this post, hope you like them and get some inspiration to decorate your table.
1. WELL Stainless Steel Sugar Bowl with Spoon [amazon]
This elegant mirror finish stainless steel sugar bowl comes with a matching spoon and complements the WELL Teapot and Warmer. This is part of the award winning WELL Tea Set. Approximate size: D=3.54", H=3.15"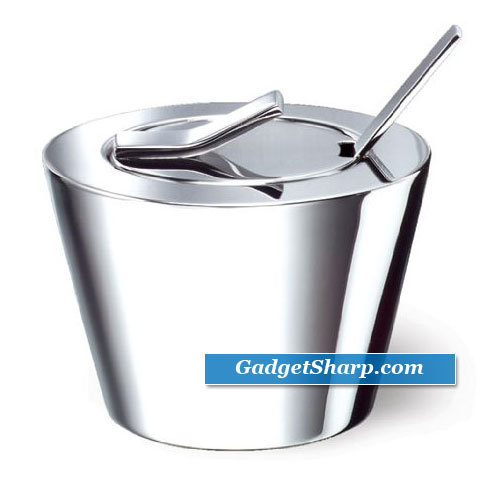 2. Fred and Friends Unzipped-Bag-Shaped Hand-Blown Glass Bowl [amazon]
Contemporary bowl shaped like an unzipped disposable plastic bag
Hand-blown borosilicate glass construction ensures durable everyday use
Flat base provides stability; realistically "crinkled" edges and sides
Packaged in a sturdy box for gifting or storage; dishwasher-safe
Measures approximately 5 by 5 by 6 inches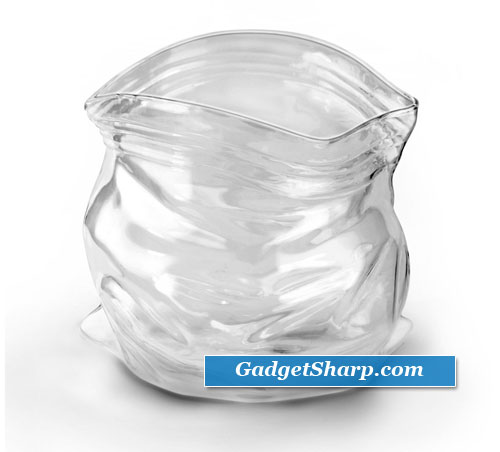 3. Villeroy & Boch New Wave 8-3/4-Ounce Covered Sugar [amazon]
8-3/4 ounces covered sugar
Made in procelain
Imported from Germany
Coordinates with New Wave collection
Dishwasher and microwave safe

4. Cuisinox Sugar Bowl - Stainless steel [amazon]
Frieling blends high functionality and sleek good looks in this lovely little 18/10 stainless-steel sugar bowl. Suitable for loose sugar, sugar cubes, or jam, the bowl features a pleasing tapered design, a gleaming finish on the outside and lid, and a contrasting brushed finish on the interior. It looks good with or without the included miniature ladle, which fits securely into a demure scoop notch in the edge. Safe for the dishwasher, the bowl holds 10 ounces, stands 4 inches high, and measures 3-1/4 inches in diameter at the base.
5. Elephant Sugar Bowl [amazon]
Serve sugar for coffee and tea in the HIC Porcelain Elephant Sugar Bowl. HIC Porcelain is oven, broiler, microwave, freezer and dishwasher safe.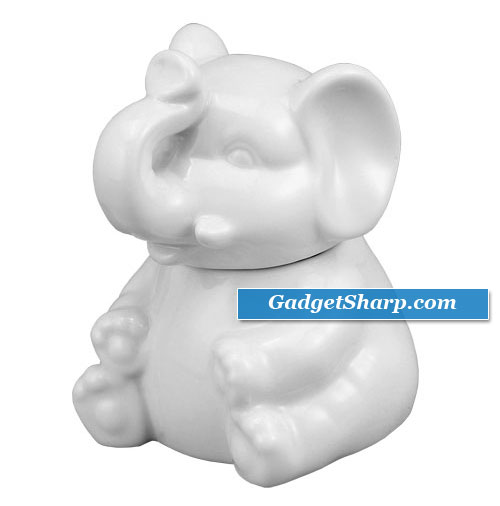 6. Blomus Sugar Bowl With Spoon [amazon]
Porcelain sugar bowl with stainless steel spoon
Porcelain and stainless steel
Matte finish
Dishwasher safe and soft cloth
Free of Manufactures Defect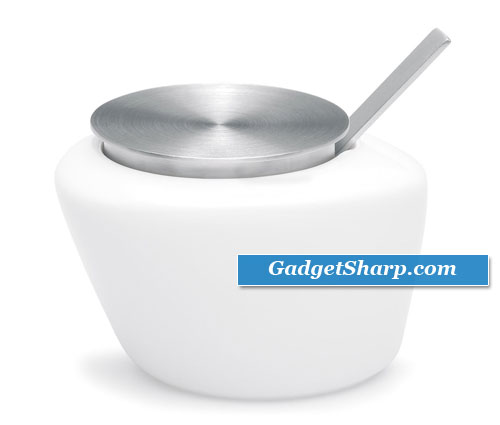 7. Emsa Eleganza Sugar Bowl with spoon [amazon]
The Eleganza Sugar Bowl has sleek lines and slim silhouette. Make of 18/10 stainless steel it is virtually unbreakable.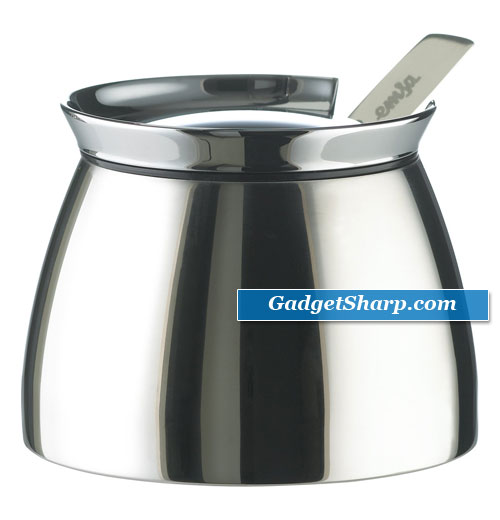 8. Franz Porcelain Tropical Beauty hibiscus flower sugar jar with cover [amazon]
This sculptured porcelain sugar jar with cover features designs from the "Island Hibiscus" collection. Its dimensions are 4 1/2" L x6 3/8" W x 4"H.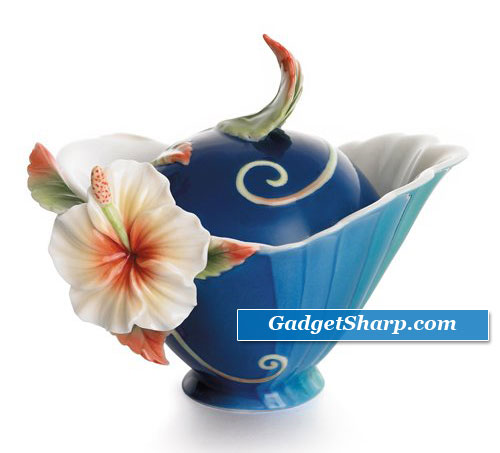 9. Franz Porcelain Bamboo Song Bird sugar jar with cover [amazon]
The companion to the separately sold creamer, this sculpted porcelain sugar jar features the creative works of Franz artists. The Pitta bird makes for the jars' handle with bamboo stalks and leaves reaching from top to bottom. The blues, yellows and purples flow tastefully up the jar and matches the patter of the color flow on the creamer, matching the two nicely. Dimensions (length x width x height) : 3-1/2 x 3-1/4 x 4-1/2"