Have you mastered the world's very best made-from-scratch gravy? We certainly hope you aren't serving it in a plain old gravy boat that's all function, zero fashion. Take a look at 11 Beautiful and Stylish Gravy Boats presented in this post, which can not only keep sauces and gravies warm, but also lend a touch of modern elegance to your table. Hope you enjoy!
1. White Porcelain Gravy Boat [amazon]
? Fully-vitrified, glossy white-porcelain in a generous 30-oz. size to accommodate large gatherings ? Restaurant-quality durability ? Distinctive curvature design complements every dinnerware decor ? Ideal serving boat for sauce, syrup or dessert toppings ? Dripless spout and easy-grip handle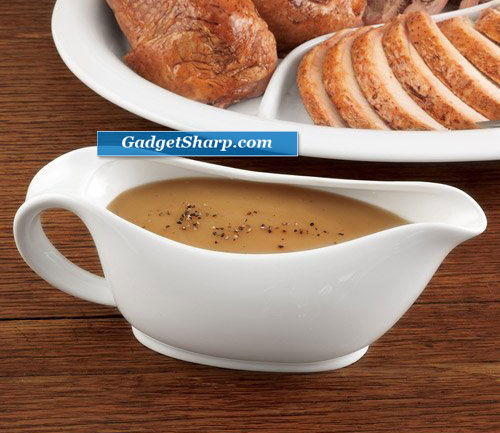 2. Norpro Stainless-Steel Double-Wall Gravy Boat [amazon]
With a 14 ounce/.4L capacity, there will be plenty to serve without needing to refill frequently Stainless steel construction with a polished finish Double wall thermal insulation and lid seals heat, keeping contents warm for hours Lid lifts for easy access and the handle stays cool for comfortable serving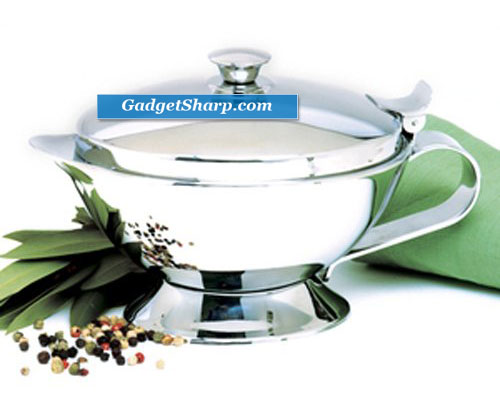 3. Tedrre di Chianti Gravy Boat [amazon]
Comes with Certificate of Authenticity
Majolica
Frutta Lacatta - handpainted fruit
Use low heat or no heat dry cycle in dishwasher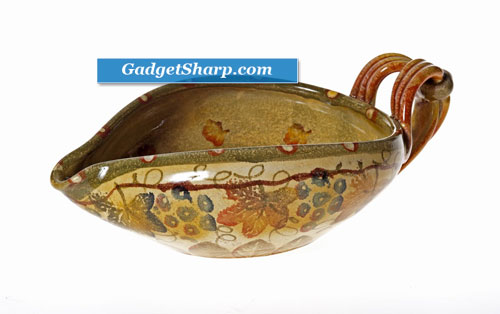 4. Pewter Acorn and Oak Leaf Gravy Boat [amazon]
Hand-cast pewter oak leaf boat with an acorn trimmed branch handle An alloy of tin, antimony and copper, the pewter is highly polished and tarnish-resistant High quality and fine craftsmanship are apparent in each piece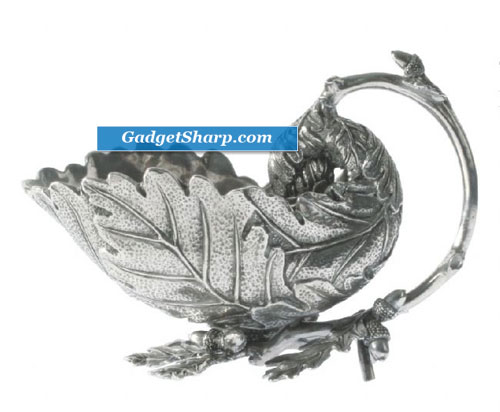 5. Mikasa Pure Red fine china 2 piece gravy & stand [amazon]
White porcelain with red floral spray in center
Separate stand is all-red under rim
Dishwasher safe
Microwave safe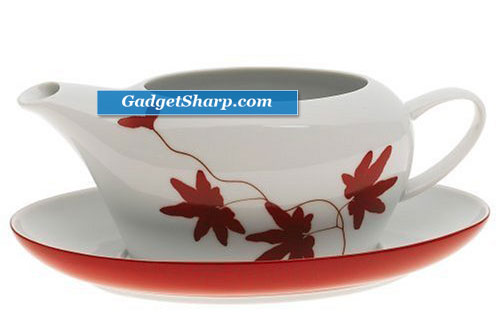 6. Norpro Porcelain Gravy Sauce Boat with Stand and Candle [amazon]
Gravy Boat holds 2 Cups/16 ounces Can use gravy boat separately Sauce/Gravy Boat measures 4.75 inches by 8.75 inches by 3.5 inches Warming Stand measures 2.25 inches by 5.75 inches by 4.75 inches
7. Luigi Bormioli Michelangelo19-ounce Sauce Boat with Ladle [amazon]
Beautifully designed sauce boat with glass ladle that easily coordinates with any dinnerware but also looks lovely on its own. Classic enough for any entertaining need but perfect for everyday use. A perfect complement to Michelangelo Masterpiece stemware and barware.
8. Drake Design 3864 Gravy Boat, Red [amazon]
Gravy boat has a handle easy enough for everyone to grip
Hand crafted ceramic gravy boat; die-cast resin base
Ceramic body is oven-safe; microwave-safe; dishwasher-safe; food-safe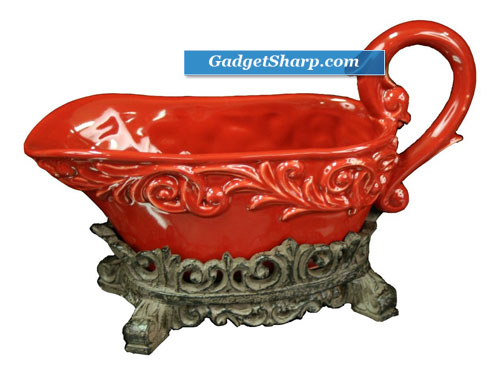 9. Nambe Gravy Boat [amazon]
With an elongated handle and stunning organic shape, it just might steal the show from your centerpiece. 8-inch length by 7-1/4-inch width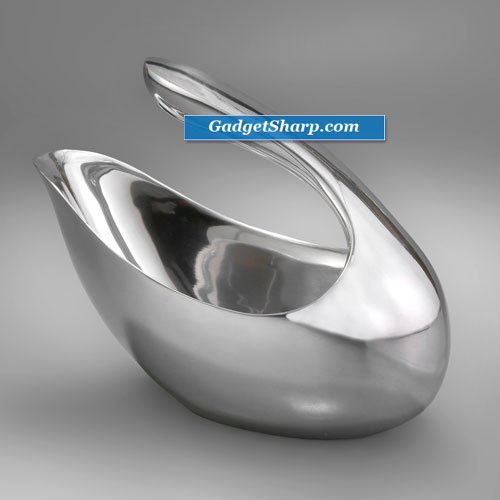 10. Boston Warehouse Zooology Swan Gravy Boat [amazon]
Gravy boat with fun swan design
Made of beautiful and durable porcelain
Whiteware; goes with all decors; fun zoo animal motif
Dishwasher safe
Safe for microwave use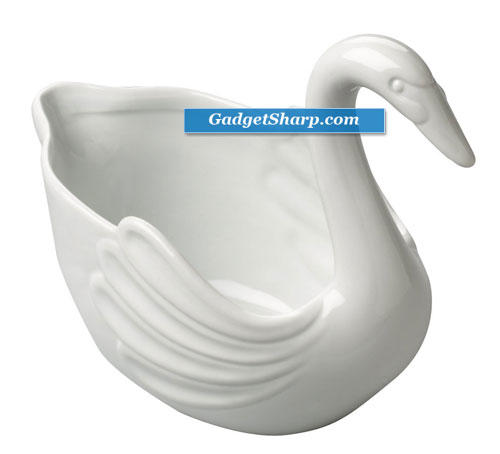 11. Wedgwood India 0.6-Pint Gravy Boat [amazon]
Inspired by the rich cultural heritage of India, the India Collection by Wedgwood is characterized by exotic and alluring design details. This Gravy Boat is decorated with a motif of exotic blossoms on parchment textured ivory, outlined with pale saffron and contrasted with a dark arabesque border of flowers. A 22-karat rim adds a subtle touch of exotic elegance to this inspiring and romantic dinnerware collection.