In the digital world, we can find time almost anywhere - phone, computer and home appliances. However, there is still a large amount need of clock(wall clock or desk clock). Because those well designed clocks can not only provide us with time, but also a great decoration to space. Collected here three unique clocks from Kikkerland, each of them has a unusual time reading method and cool looking.
1. Big Wheel Revolving Wall Clock [buy here]
Designed by Wil van des Bos, this cool wall clock is a unique modern take on an old-fashioned analog clock. Instead of trying to read the hour and minute hands, this giant 2 foot diameter mechanical wall clock simply points to the time printed in big, bold numerals on a large constantly revolving industrial gear.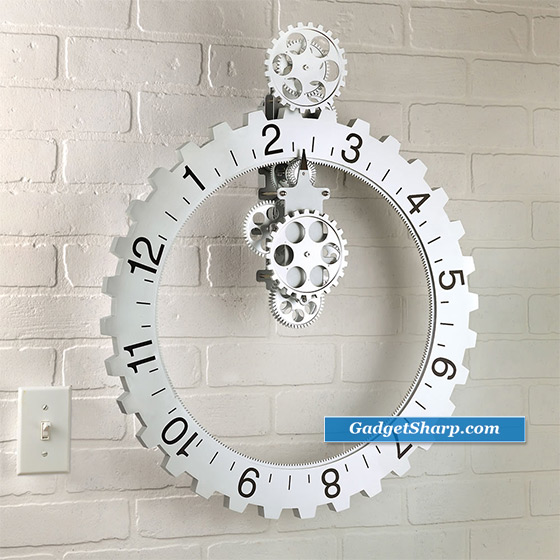 2. Hourglass Desk Clock [buy here]

Designed By David Dear, this unique hourglass look desk clock uses a red indicator line shows hours (bottom) and minutes (top) with seconds disc rotates on top.

Specifications: Height: 5.91" Dia bottom 4.75" Materials: plastic and metal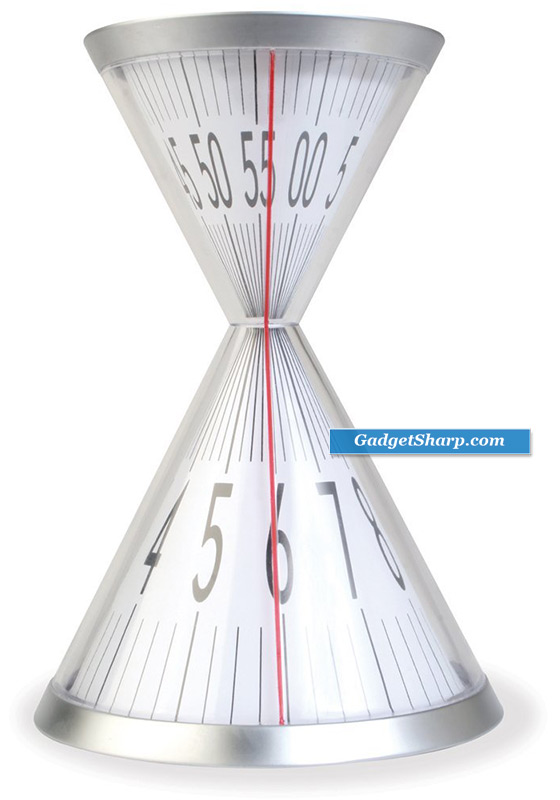 3. Flip Clock [buy here]

Designed by Michael Daniel, this steel construction robot looking time piece will be a great decoration on any table. The legs are movable giving the illusion the clock is walking. All the interior gears are visible as they spin and whirl making this piece a real eye catcher.