For any one who loves cooking, proper kitchen utensils and gadgets are essential. We have featured many cool kitchen tools on our site and we are will bring you more of them today, which we came cross recently and thought that might be useful. Take a look and hope these Utensils and Gadgets make you enjoy during cooking.
1. Sunnyside ? Decorative Egg Maker [link]
Shine some light onto your breakfast table with this silicon egg shaper that will make your plate a work of art.
Dimensions: 13.8x11x2.4cm / 5.43X4.33X0.945in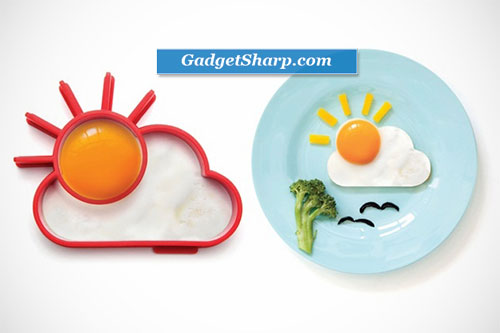 2. A Ramen Bowl that Banishes Loneliness [link]
Say goodbye to lonely solo ramen meals with the ?Anti-loneliness ramen bowl?! This prototype from designers Daisuke Nagatomo and Jan Minnie allows you to enjoy your favorite smartphone activities while eating. The best part? when the bowl is empty, it actually serves as an amplifier for your music (or dramas)!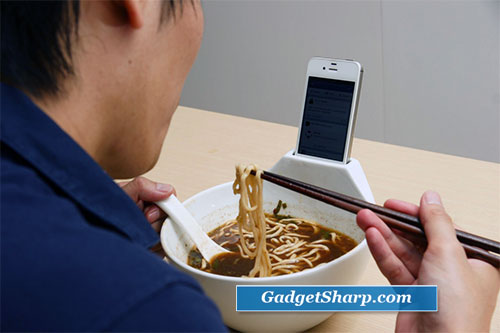 3. Giro Apple Slicer [amazon]
The mono-giro Apple Slicer lets you slice an apple in spiral form around the core with its downturned blade and very little effort. Place giro on the started apple, finish it later, and it will neither dry out or brown.Mono offers an array of small, exclusive items that bring a smile to any recipient and are an affirmation of the giver's thoughtfulness, like the mono-giro Apple Slicer.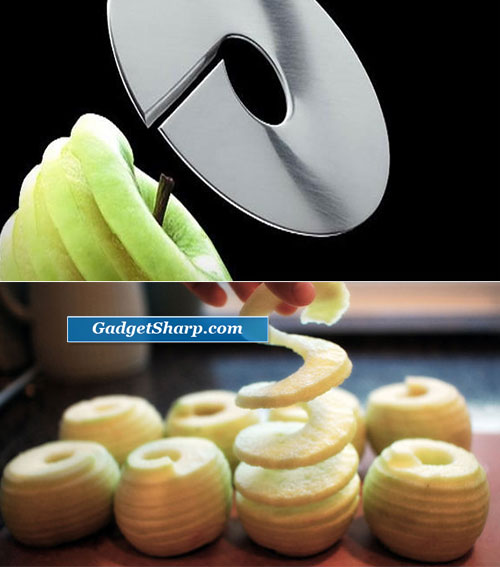 4. Soak and Strain Wahing Bowl [amazon]
Dirt is not a spice When your artichoke needs a soak or your cauliflower wants a shower, who you gonna call? Not that old colander ? it leaks water faster than you can say ''clean greens. ''That's why we developed our unique Fresh Produce Bath. It lets fruit, veggies, salad fixings, herbs and pulses stretch out and rinse the sand from between their toes. When they're good and ready, the innovative strainer drains off the dirty water without letting a single bean escape.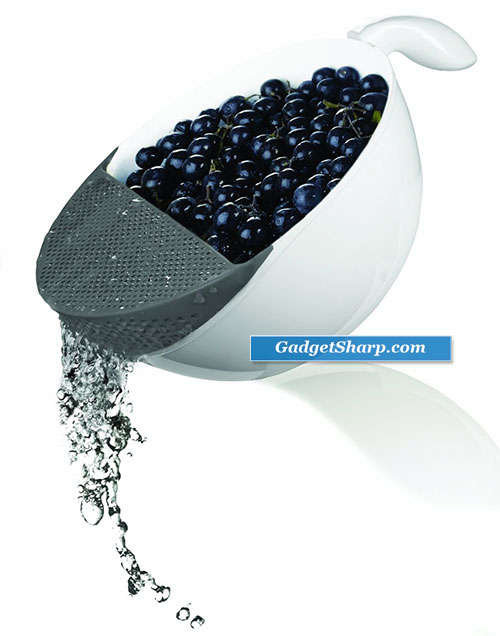 5. Click n Cook [amazon]
Click n Cook is a modular spatula system that keeps all your essential utensils in one easy place. Just snap the spatula attachment into the handle and release with a click of a button.
Features:
All parts are made of food-safe plastic and are dishwasher-safe.
Compact, two-part storage block opens for easy cleaning.
Set includes one storage block, one ergonomic handle, and five detachable spatula heads:
*Classic flat spatula *Long flexible slotted spatula (for cooking fish) *Extra-wide slotted spatula (for flipping burgers) *Flexible mixer (for mixing batter) *Slotted spoon (for stirring pasta)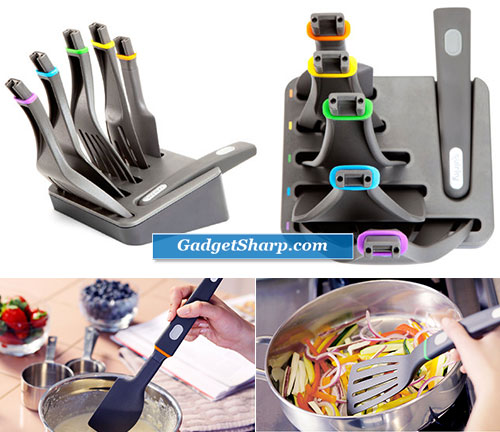 6. Mocubo Cutting Board [amazon]
Mocubo is a prime example of an everyday product with added functionality. With the combination of a bamboo cutting block and three concealed drawers, this chopping station is there to make food prep as easy as possible. You may be searching for wooden chopping boards but bamboo is a slightly less pourous material than hardwood, therefore more resistant to moisture.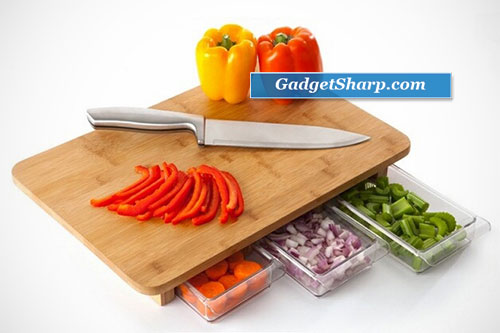 7. Ferris Deluxe Spice Rack [link]
This highly practical spice rack allows you to browse your herbs and spices quickly and with no fuss. Simply spin the spice rack to locate the jar you require, either to use or to check how much you have left, without having to reorganise your cupboard. The jars can be refilled when empty and have an easy pour and sprinkle lid. Ferris? Deluxe has a hand finished bamboo frame to add a touch of luxury and is sold with 15 pre-filled spice jars.