Are you an office supply addict? Tired of that boring tape dispenser sitting on your desk? It doesn?t need to be so utilitarian and boring. Check this post; there are some cool, funny and amusing tape dispensers. From creepy frog tape dispenser to girly bling tape dispenser, from artful sculpture like tape dispenser to amusing ?Dizzy me? tape dispenser, there might be one will appeal to you.
1. Butt Station Tape Dispenser [link]
A fun art deco desk accessory that includes a pen holder, tape dispenser, memo/card holder, paper clip holder and just a great conversation piece all in one! Stands… or sits… about 5" high and comes in a variety of colors including the ever popular neon green, neon orange and bright blue. When you need to keep yours in the desk, get a butt station to keep you company! A perfect gag gift idea for the co-worker who is sometimes one of these! Details: Magnetic butt holds Paper clips, Tape dispenser w/ cutter, Pen &Business card holder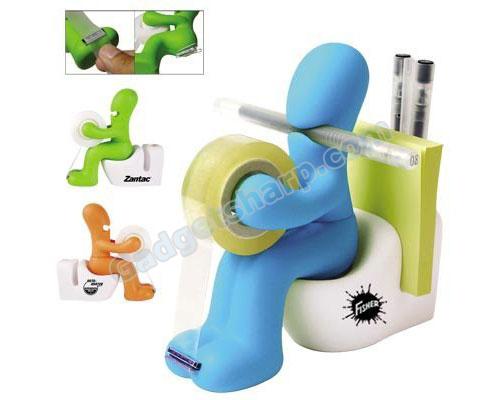 2. Tape Dispenser Elvis [link]
Cut and roll. A swift swivel of the hips and Elvis will stick it to you.
Material: plastic, metal Dimensions: length 4.6 cm, width 9.6 cm, height 9.6 cm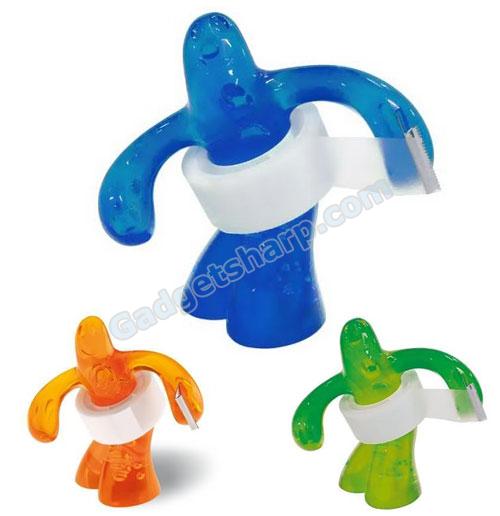 3. Mr P Tape Dispenser [link]
The Mr. P tape dispenser has got to be one of the strangest and most interesting tape dispenser we?ve seen. Your own personal unidirectional bonding strip dispenses from his mouth like a long tongue and tears off on his serrated toes.
In all honestly the dispenser stresses me out a little bit because Mr. P has been holding that sit-up crunch for a long time and his abs have to be close to giving out. When the tape runs out Mr. P?s head will split so you can refill it with another roll.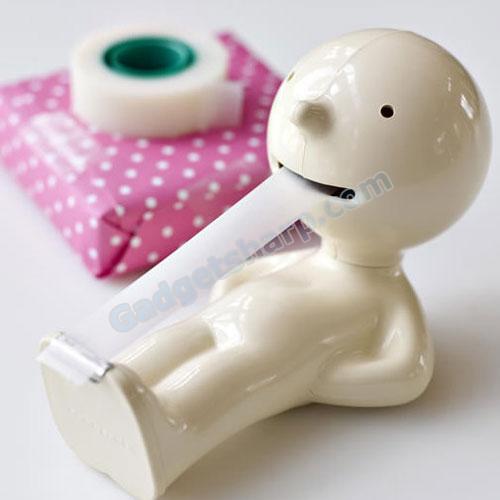 4. Frog Tape Dispenser [link]
Give yourself a little memory of the outdoors with this fantastic hand-painted Frog Tape Dispenser. It is nicely weighted and also has a non-slip pad for easy use. This frog knows how to get down to business… Kind of cute, kind of creepy…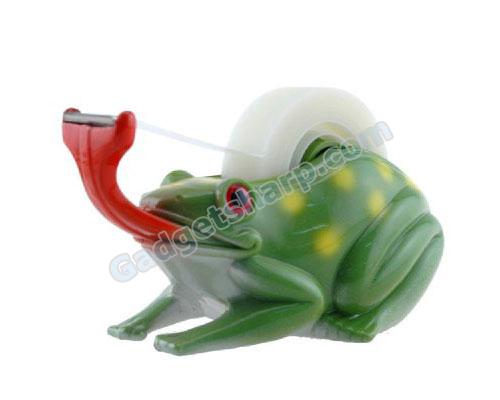 5. Tape dispenser [link]
Yes, this one is literally tape dispenser. It is in the form of a cassette tape. the iconic cassette is once again fashionable!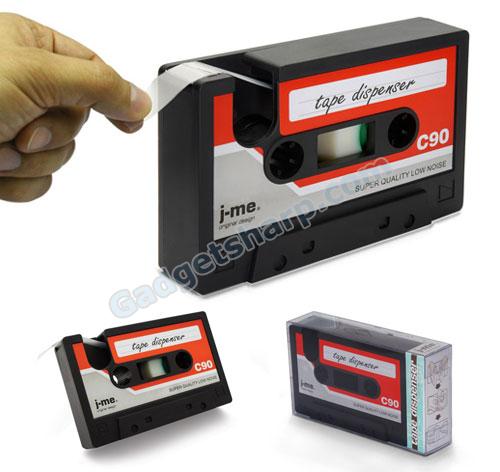 6. Tape Dispenser Speedy [link]
I guess this "Speedy" might be the fastest snail in office. The handy little helper offers tape whenever you need it. And it is very cute to me. Material: plastic Dimensions: length 17 cm, width 7 cm, height 11.7 cm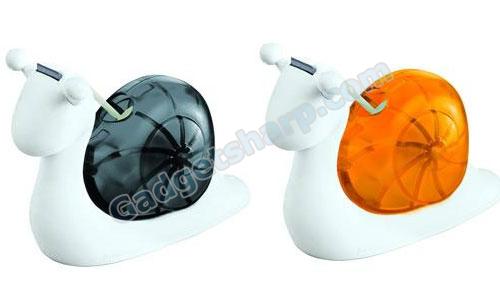 7. Sinus Tape Dispenser [link]
Be inspired by this artful desk sculpture. The smooth flowing lines of this aluminum tape dispenser may make you forget that, really, it just dispenses tape. But it probably does it well.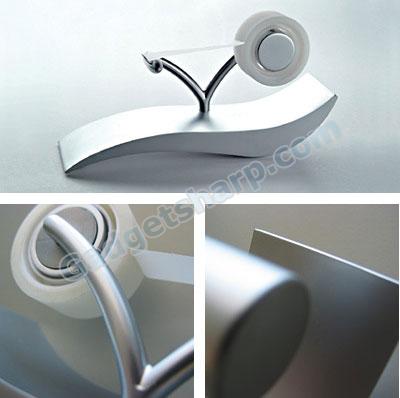 8. Bling Tape Dispenser [link]
Complement your desk with this pink and white rhinestone tape dispenser. Women around you will be envious of this shining little guy.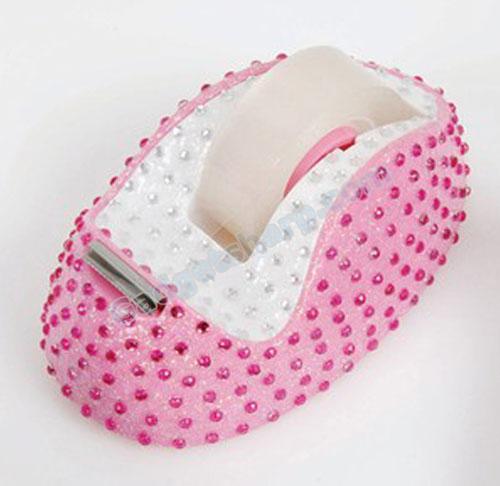 9. [Dizzy me] tape dispenser [link]
This funny dispenser is from sbbs's healing design.
[purpose] I got stuck in the wheel of pain! While you were using the tape. I?m really suffering today! [features] Buy one tape dispenser and you can use two different sizes of tape!