We have talked about some creative products designs which are inspired by GLOVE (hand shape). Today, we will talk about Boot-Shaped Designs. We have Beer Boot, Boot Bag, Boot Table, Cowboy Boot Chair and etc. The last one is very special, which is NOT for using…….Check this out! These things are really cool.
1. Beer Boot [link]
This is DAS BOOT! This is the type of glass beer boot is a beer boot featured in the movie BeerFest. It hold two liters of beer - that's a LOT of beer. This popular item is always an excellent topic of conversation and a great way to enjoy beer.
The secret to drinking from the boot is to point the toe sideways. When the toe is pointed downward, the boot cannot be easily emptied. When the toe is pointed upwards, the liquid flows out of the boot very quickly and uncontrollably, usually spilling all over the drinker. This boot is made from mouth blown glass.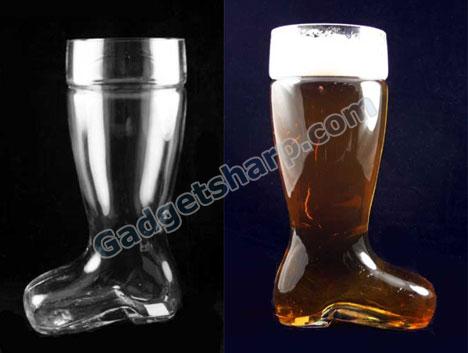 2. Boot Bag [link]
By simply making a hole in a rubber boot, the designer has created an original, kickass bag.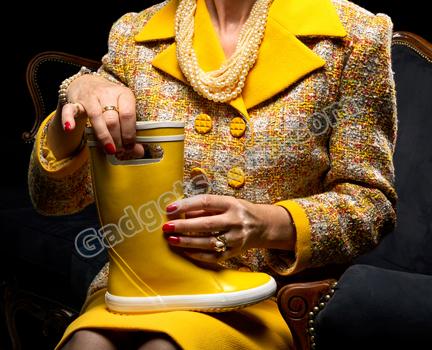 3. Boot Table [link]
You might think this table is from some obscure designer?s latest collection but I think you will be as surprised as we were to learn this piece is actually from?Target! Yes you read right. The Boot Table is made of bronzed antique metal shaped to look like an old pair of Gene Stanley?s boots (kidding). It?s no secret Target has tapped designers such as Phillipe Stark and John Derian to elevate its brand to modern heights but we?re afraid this table just shouts tacky to us.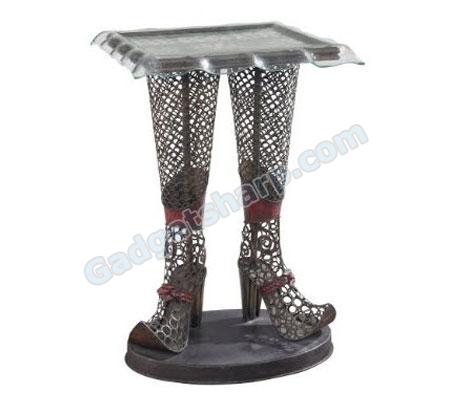 4. Cowboy Boot Chair [link]
Kids will get a kick out of this fun seating solution!
*  Chair features a snakeskin-pattern velour fabric seat and a vinyl back available in a variety of bright colors
*  Wood and corrugated fiberboard frame
*  Soft polyfoam padding
*  Upholstery meets California Code 117 standards for flame resistance
*  Measures 29"H x 14W x 32"D overall, with a 14"H seat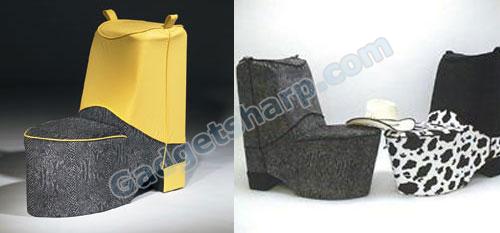 5. Boot-Shaped Cosmetic Brush Holder and Jewelry Holder [link]
Brush Holder: This unique and beautiful piece is a cosmetic brush holder, shaped like a stylish ankle boot and made of sturdy cast/molded resin.
Jewelry Holder: This is a beautiful Victorian-inspired boot-shaped jewelry holder, in a sleek colored fabric accented with strands of beads, lace, ribbons, and a silk flower. At the toe is a strand of gold speckled fabric that matches our lovely mannequin/figurine-shaped jewelry holders. This boot is 8.5" high x 4.5" long x 1.5" wide.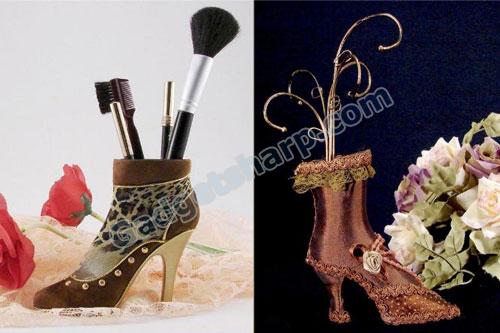 6. Boot Shoe Flower Vase [link]
This is an awesome Vintage ceramic green like in the popular primitive color boot vase. Approx 10 1/2 inch high by 9 inch at widest across base.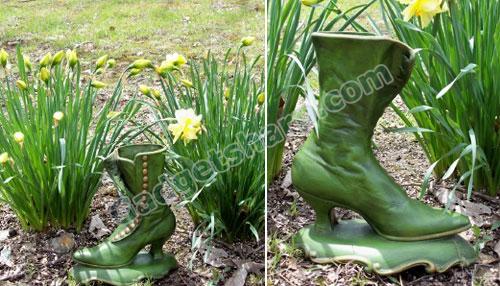 7. Italy Mirror (Boot shaped) [link]
Ever wanted to travel to Italy but didn't have the time or money to go? Well, here's your opportunity to bring Italy to you instead. Designer James Irvine has minimally, yet exquisitely, showcased the boot shaped county of Italy in a gorgeous mirror.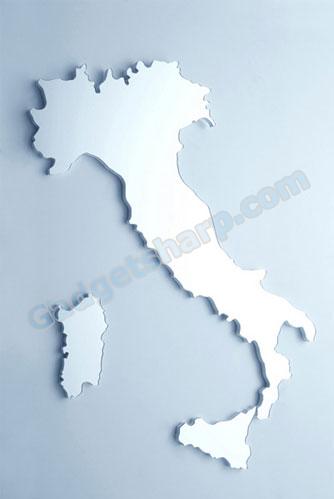 8. Cowboy Boot Table Lamp [link]
28.5"H Almond Linen w/Burlap Trim Shade, 3-way socket, 100 watt max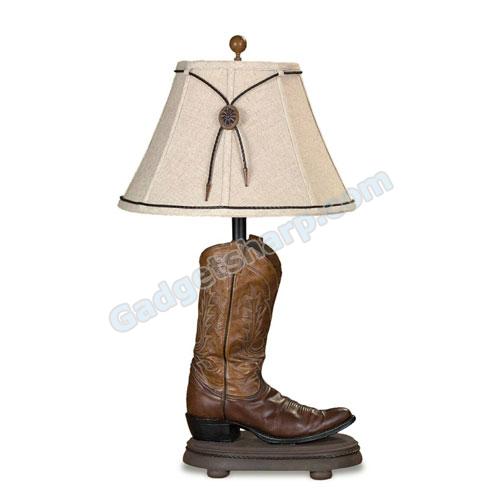 9. Boot House [link]
This one is not for using… it is for living…