Valentine's Day is right around the corner, and now is the time to start scrambling to get that unique gift for that special someone. From flowers to candle dinner, from jewelery to electronics? there are tons of options. None of them are what we will talk about. In this post, we will give you 8 ideas, to help you create sweet and romance environment? won?t need to be that expensive? you can find the love easily blend in your daily object.
1. Huggable lights [link]
I Give You My Heart??and thousands of roses! Sound like perfect combo? Indeed it is, because it not only captures your true feelings, it?s also do-able. The heart shape d?light UrHeart is this unique blend of a huggable lights that glows with mesmerizing roses.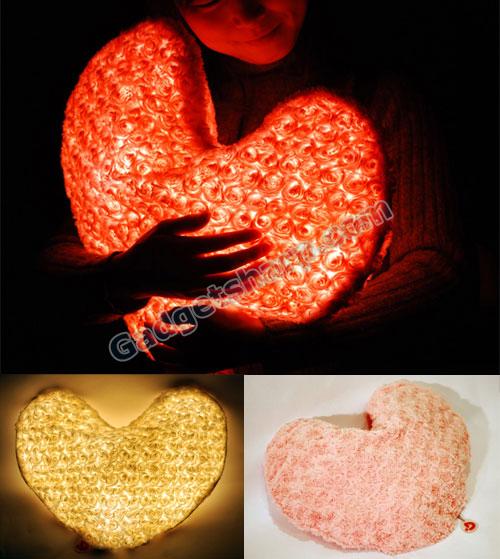 2. Music in Love Audio Splitter [link]
Music in Love Audio Splitter is cute coz it?s in the predictable Heart-Shape! The splitter is designed with one jack connecting to a MP3 player, and two other ports for 3.5mm head phone jacks.
Hook up more splitters to collectively listen to music, however that would really look weird! So if there?s plenty of you, just hook the music source via the splitter to some speakers instead! What a way to spread LOVE!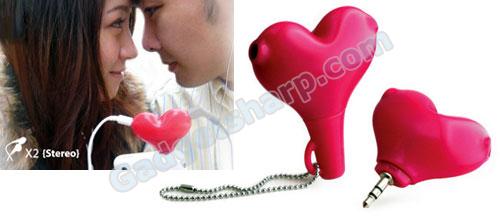 3. Valentine's Day soaps [link]
Stock the bathroom with a roll of valentine toilet paper that has hearts printed with safe, water-based inks or heart-shaped soaps with personalized messages that are made of natural ingredients such as glycerin, vitamin E and aloe.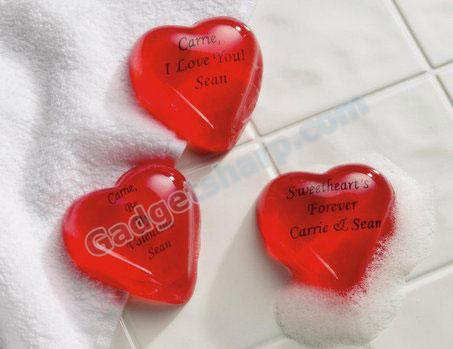 4. Valentine's Day centerpiece [link]
Foil burst 15-inch high centerpiece made of bendable wire wrapped in metallic foil and embellished with a satin ribbon bow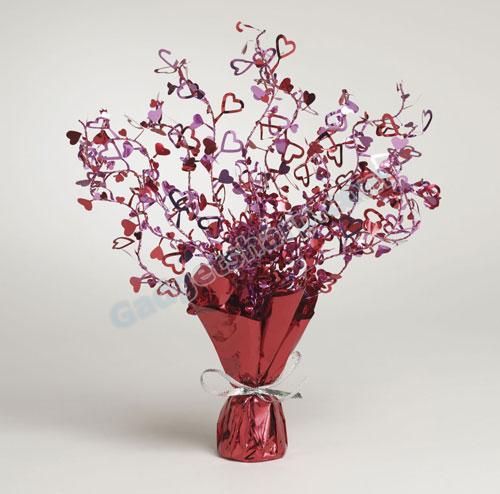 5. Heart Shaped Teacup [link]
Breakfast bed starts with coffee, right? Pour him a cup of love in a heart-shaped cup.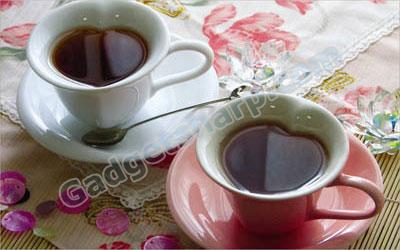 6. Bed of Roses Scented floating silk rose petals and tealight candles [link]
This Romantic Gift set box is a big seller
Very romantic on high quality paper board each box holds 150 SILK Rose Petals, scented and floatable, 4 tea lights to set the mood and an invitation to romance.
The package needs no wrapping; it is a present and mood setter by itself
7. Heart-Shaped Mini Digital Photo Keyring [link]
This special Valentine's Day gift features a 1.1-inch display and 8MB of memory. With enough memory for over 56 high-resolution photos, you can get a good amount of photos on a gadget small enough to fit on your keyring. Now you can get a cool little gadget that will allow you to carry pictures of your loved ones wherever you go.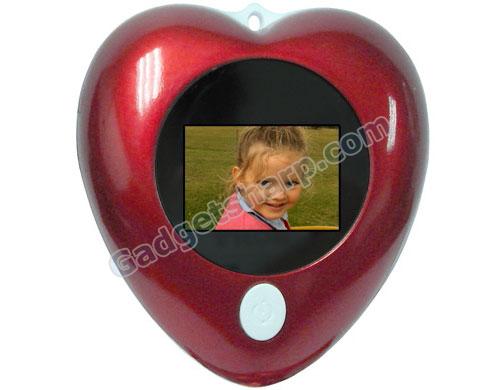 8. Aly and AJ Heart Shape Guitar [link]
The Aly & AJ Heart Shaped Guitar is a fully functional guitar for the PS2 versions of Rock Band and Guitar Hero. Shell out a few more bucks for a PS3 adapter, and it will work on all of your Playstation consoles.