When we talk about pet furniture, it probably reminds you those generic dog bed or cat tree in your local pet store. You might wonder, how those normal pet supplies be cool or modern. Take a look at the 8 cat or dog furniture listed in this post, which not only serves the purpose of spoiling your favorite companion, these unusual designs will also add some style to your home finishing. Hope you enjoy!
1. The Cat's Warming Window Seat [link]
This is the cat seat that's gently heated to provide felines with a warm, comfortable perch. The cushion has an integrated 6-watt heating element and thermostat that automatically keeps the sleeping surface at 12? F to 15? F above the ambient temperature, yet is not warm to human touch. The seat simply attaches to a window sill with the included brackets and screws, providing a permanent heated window perch for perpetual feline pleasure. The 13 1/2" W x 23" L seat has a 100% soft microfleece cover with a 2"-thick orthopedic foam interior, providing a soft yet supportive surface for elevated cat naps. The seat's removable hood shades cats from the sun while its window allows them to peer outside. Removable cover is machine washable. Plugs into AC. For window sills at least 24" wide.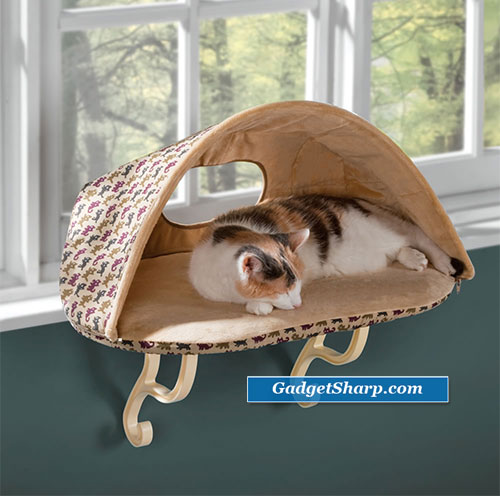 2. PetFusion Cat Scratcher Lounge [amazon]
Both a scratcher and a lounge! Sleek and neutral design made of eco-friendly, recyclable corrugated cardboard Curves make it easier for your cat to scratch and provide a more comfortable place to rest Reversible for twice the use. Sturdy and long lasting Sprinkle catnip (included) to train your cats. Reclaim your favorite chair or couch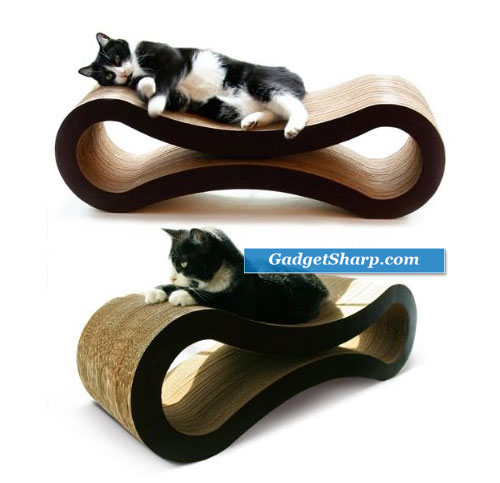 3. Trixie Baza Cat Tree [amazon]
The Trixie Baza Cat Tree will provide endless opportunities for cats to play and scratch or just relax This healthy outlet for scratching instincts allows them to sharpen claws on two sisal covered scratching posts instead of on furniture or carpet If a nap or place to perch while surveying their kingdom is in order cats can curl up in the soft plush hammock for the perfect cozy retreat When feeling a little spunky cats can bat around and wrestle with the dangling pom pom Beige color is a subtle earth tone that is easy to match to almost any home decor Size 16 x 16 x 20 inches Weight 10 lbs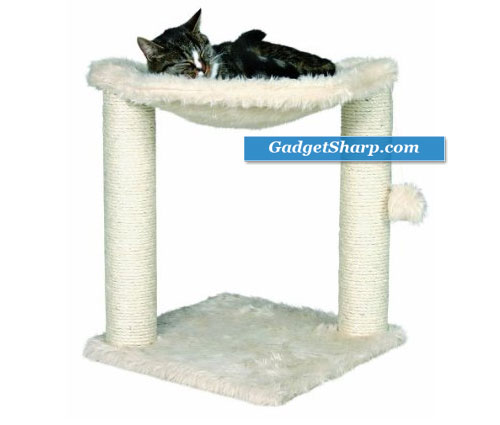 4. Bamb? Hammock [amazon]
The Bamb? Hammock's combination of clean lines, unique sleeping surface and rich ecofriendly materials make it our most sought after design. The unique sleeping surface responds to your pet's body weight which helps relieve many of the pressure points that create discomfort and often lead to arthritis. The Hammock is designed with a solid bamboo frame and a removable/reversible ultra-suede cushion which is inherently stain resistant and hypoallergenic.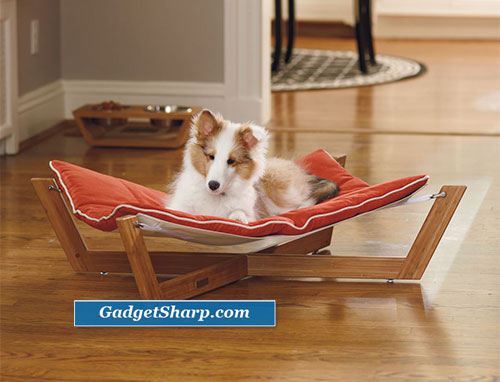 5. LazyBonezz Metropolitan Pet Bunk-Bed [amazon]
Solid wood with a high-gloss finish, Stainless Steel accents
2 microfiber fabrics included, Fabrics machine washable
Cushion very comfortable, Minimal assembly required (2 screws. Parts included)
Sturdy design - can hold up to 30 lbs on each level, Coated bottoms to prevent scuffing
Non-toxic finish, Signature Lazybonezz plaque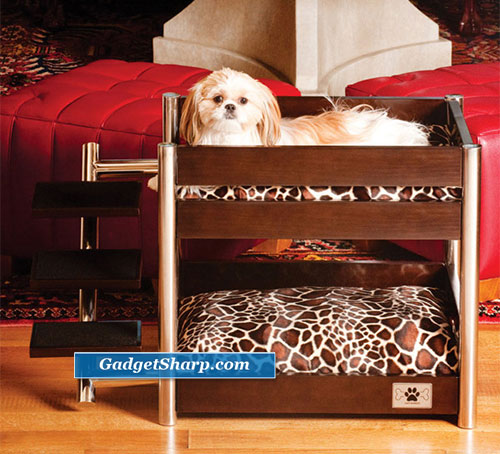 6. Night Stand Pet House in Espresso [amazon]
With a rich espresso finish and wainscoting panels, this stand is designed to match existing home d?cor while housing a litter box or becoming a home for your small dog. Great for use in the bathroom or as a night/side table to maximize space, this easy to clean stand can be used to confine a large litter pan up to 10.5?W x 16?D (not included) or hide away messy dog beds. Useful shelf space on top and an interchangeable side towel bar offer multiple organizational options. Minimal assembly required. Made of MDF and solid wood veneer. External dimensions: 20? x 18? x 25?; Door opening: 7? x 8?.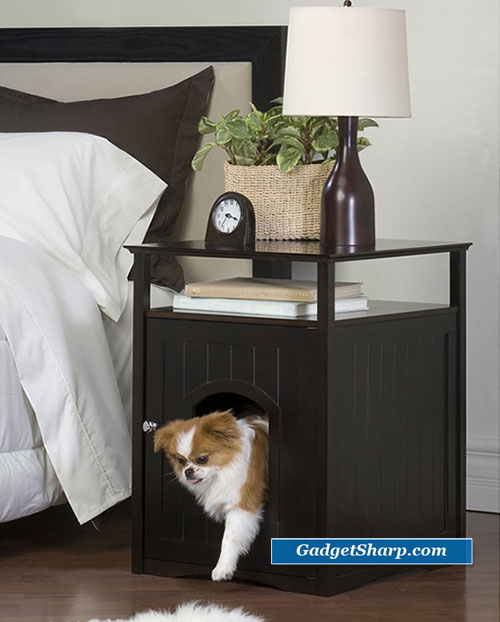 7. Couchette Modern Recycled Paper Cat Perch [amazon]
Multiple sides and angels for sharpening claws
Signature wave-edge texture enhances the experience to rub and scratch
Tunnel and hiding spot for hide and seek
Expansive pedestal for stretching and sleeping
Long lasting dense and durable construction
Classic design for any interior
Naturally attracts cats to scratch
Made in California Designed by ELIZABETH PAIGE SMITH
Made of partially recycled material;100% recyclable
Ergonomically designed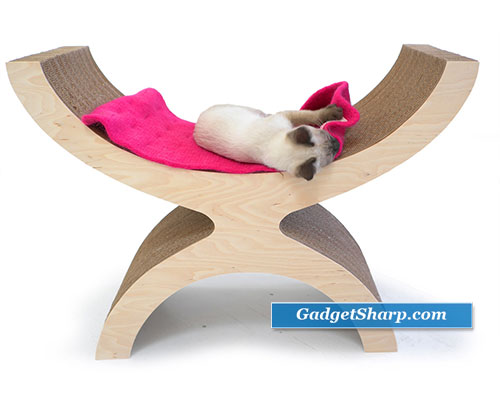 8. Pet Pals Eco Friendly Doubble Nesting Cat Condo [link]
Lined with gentle fleece in neutral color tones, this cat furniture is made with all natural recycled paper rope. It also provides scratching post made with long lasting sisal; the natural material recognize for its long lasting endurance. The combination of sisal posts and gentle fleece offers scratching fun along with a soft touch, perfect for all types of cats.
Made with recycled paper rope
Interior covered with soft fleece
Post made with long lasting sisal material