What's so cool about a stool? And why are they all over the design mags these days? It's a side table, an extra chair when you need it, an impromptu desk in front of the sofa, a beautiful light beside pool and a piece of art for you home decoration. Here are 9 Cool and Creative Stools Designs we prepared for you. Enjoy!
1. Firefly Glow Stool [amazon]
The Firefly collection is a color selectable lighting system for both inside and outside the home. The Firefly Glow Stool is ideal for putting in the garden, on the terrace or patio, or in the living room.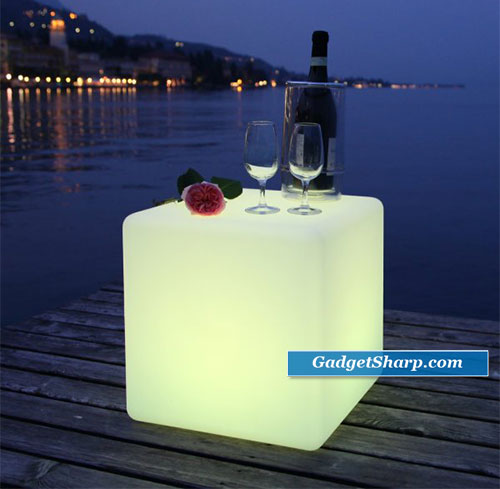 2. Stool My Deer [link]
The Stool My Deer is a comfortable place to sit or it?s a wall sculpture. This is not only innovative, but it?s also extremely practical and here?s why: When extra seating is no longer required, then just hang the Stool My Deer back on the wall. This is how you can save space as well as adding that extra special something to your wall!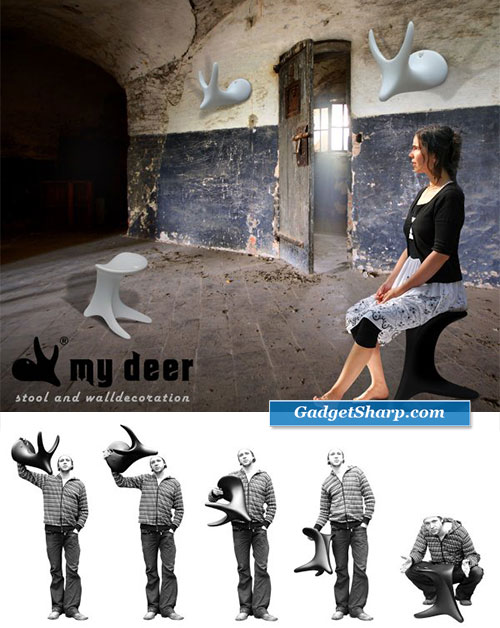 3. Koziol Stool Briq solid plum [link]
The extra-large seat makes Briq an extremely comfortable perch, while the square design lends it a robust sturdiness. Ideal for both indoors and out. Plus it?s stackable!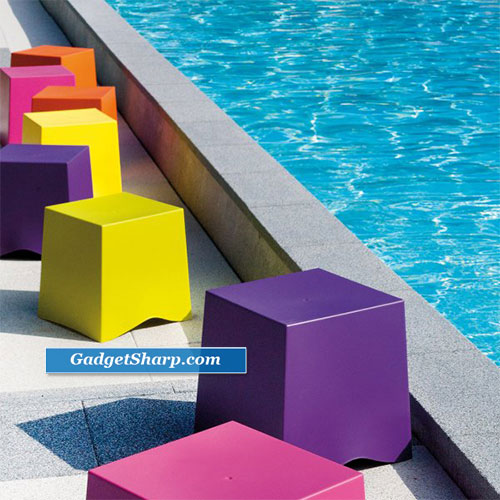 4. Offi Tiki Stools [amazon]
The Tiki Stool, designed by Eric Pfeiffer of the California-based Offi & Company, features an elegant organic form inspired (vaguely, we hope) by the Tiki mugs of the 1960's. Made of durable, rotationally molded polypropylene, it holds up to the nomadic life yet shows a sculptural stylishness when situated for stationary use, perhaps as a bed stand. The half cut-out gives emphasis to the shape and provides storage capacity for books, toys or decorative elements. 15-1/2Hx13-1/2" dia.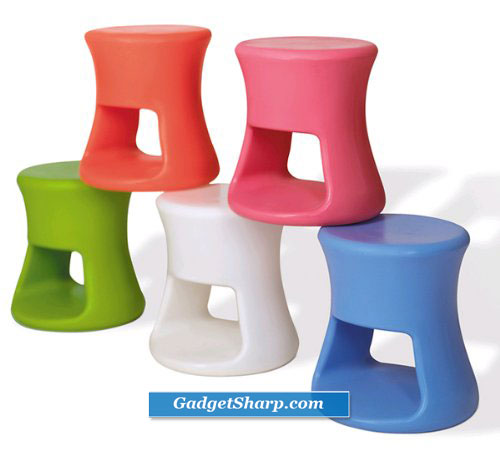 5. Gus Modern Pawn Stool [amazon]
Designed by Gus ModernMaterials: Macassar Ebony veneer, Zebrano veneer or White lacquer.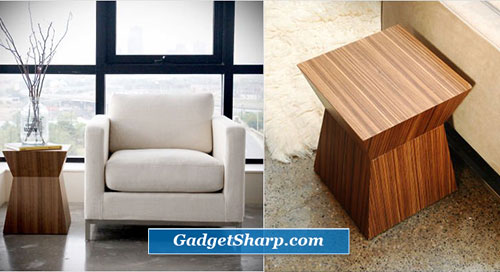 6. Solid Teak Indoor Outdoor Asian Stool [amazon]
Teak is naturally resistant to moisture, weather, and the elements. This stool is versatile. Use it in the shower, deck, pool, patio, or garden. NEW Holiday Low Price $139.95 Size: 18" wide x 18" tall x 12" deep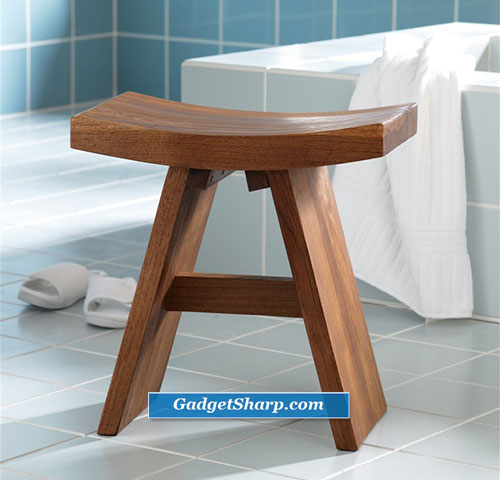 7. SCRW Stool [link]
Created by designer Manuel Welsky ?Scrw? stool is modeled after a piece of cork which twists into a metal frame for a seat. ?Screw? is based on the principle of screwing. The new interpretation of the screw makes the height adjustment self-explanatory and easy.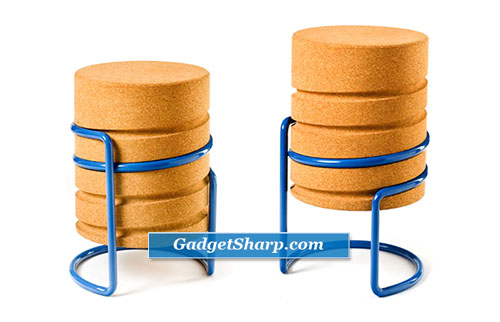 8. Knitted Stools [link]
This collection features a variety of knitted seat cushions. Such furniture is indisputable creative and unusual but it will look organically in your home only if you have very original interior design.
9. Intertwined Stools [link]
Created by Chinese design studio Kan & Lau Design this project features, in fact, intertwined stools. These are two stools, one of which coyly ?hugs? the second by the leg. Here are two color variation of this project: black&white and black&wood. Have fun!