Someone once said "A chair should be more than simply functional. It should be friendly, fun and colorful." I kindly agree that opinion… since we are spending lots of our time on the chair… But for some creative designer… these are still not enough. They want add some other features to chair design, like green, gaming, or not chair…lol.
Anyway, there are 9 interesting and unusual chair designs presented in today's post… which one you like most?
1. Formula 1 Car Inspired Chair [link]
Designed by Alexander Christoff, this beautiful F1 lounge chair was inspired by the legendary Ferrari Formula 1 race car. Fiberglass body, chrome legs and an adjustable headrest are combined to form the ergonomically enhanced chair that will spice up the living room of any Formula 1 fan.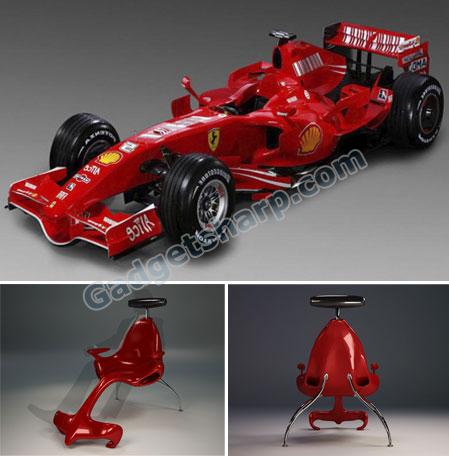 2. Breathing Chair Made of Foam [link]
It?s a chair made of foam that becomes an armchair when someone sits down. It was created by Taiwanese designer Yu-Ying Wu, a graduate from the Department of Industrial Design at the Taiwan-based Tatung University. Although inspired by plant cells, it looks like a big block of tofu or Swiss cheese to me. Wu explained said that she has problems with her knees, so she wanted to design a chair that can take some pressure off her knees when she sits down.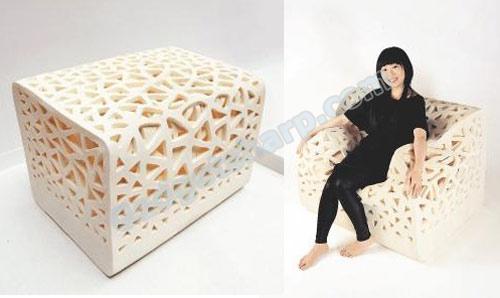 3. KOLO Armchair by Jouko J?rvisalo [link]
KOLO is an armchair moulded out of a single wooden sheet. Its armrests form a planar surface, from which the seat and chair back are pressed out to create a hollow in which the user can sit. Kolo floats on air, supported by a minimalist tubular steel frame.
The Finnish word KOLO refers to a small hollow, nook, hole or niche; metaphorically, it also refers to a living space.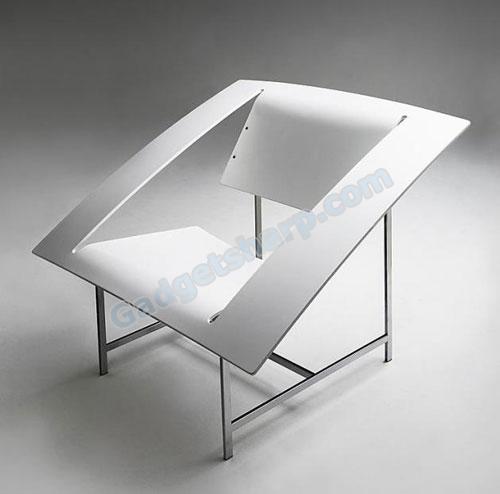 4. Yuliyan Mikov ? Roots Chair [link]
Bulgarian based industrial designer Yuliyan Mikov?s releases images of his latest piece, the Roots Chair. Referencing tree roots to develop a sculptural chair, (we can?t imagine this being too comfortable), the Roots Chair is a beautiful standalone piece.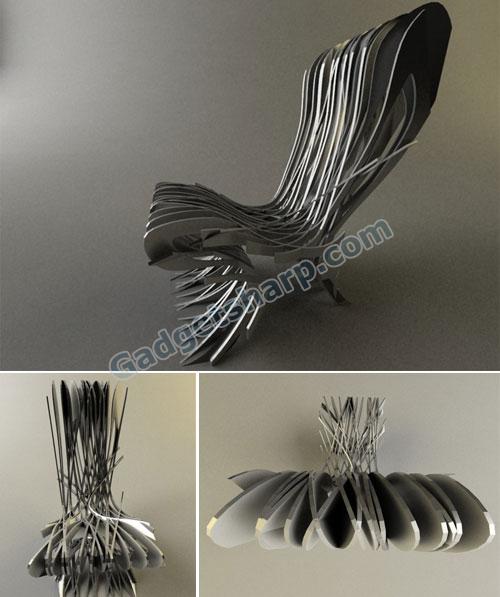 5. Pac-Man Chair [link]
The Pacman Chair design itself bring Pacman to life and seems like a perfect place to meditate and think how to beat the next level?s boss. Its bright yellow color cannot be avoided when stepping into a room, and the smile simply invites you to seat inside.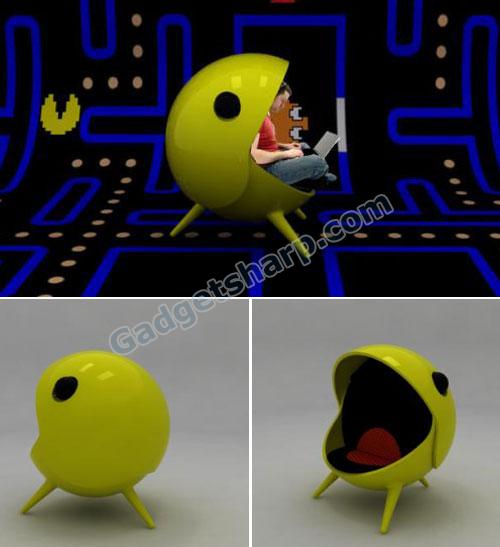 6. Barnacle Chair [link]
The Barnacle Chair by designer Ania Wagner is made from sustainable wood and lined with a cultivated industrial felt. This chair allows the user to sit in it, similar to bucket seating or flip it over and multiple users can lean against it while seated on the floor. Measuring 30?40x23?, the Barnacle Chair is a modern, green and functional design.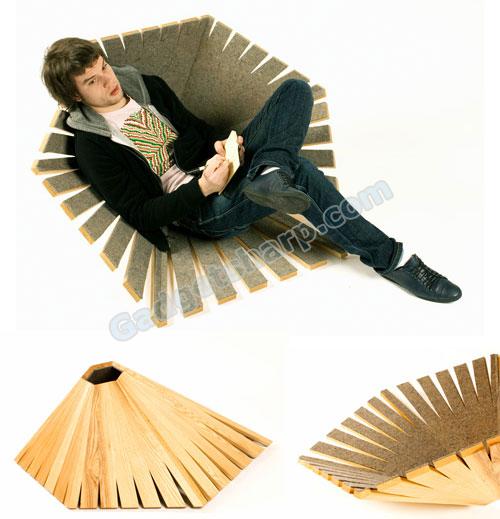 7. Growing Tree Chair by Michel Bussien [link]
Designed by Michele Bussien, it's essentially a clear plastic frame you place over a growing tree (here fast growing Willow trees and Russian vines) to train it into a chair shape. Remove the chair and the tree from the rolling planter once the tree has grown and replant it in the garden. For now, it is still a concept.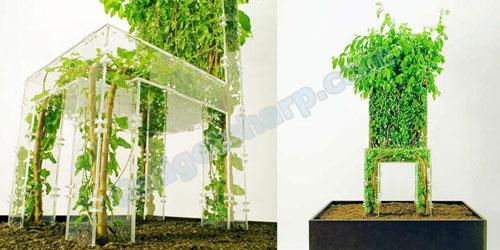 8. Painted Brass Knuckle Metal Art Chair [link]
This chair was inspired by brass knuckles. What are more useful then brass knuckles? And why wouldn't you want a chair to look like some. Disassembles for easy transport. May also be purchased with leveling feet instead of castors. Materials used include steel.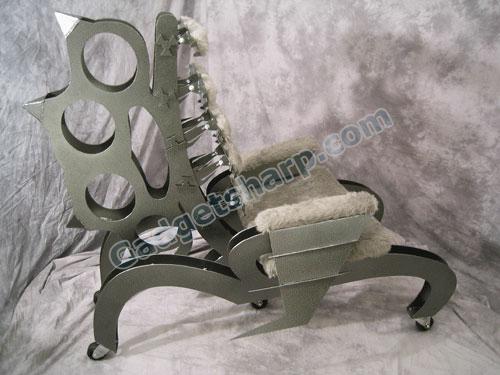 9. Ribbon Chair [link]
After seeing lots of creative but might not comfortable chair… we are presenting you with this one of the most comfortable chairs ever. The bold contoured form allows the user to assume a variety of positions while retaining the necessary support. A professional, innovative vision on the well-known ribbon form.