It's unclear where the window blind got its name from. It?s probably because it blinds the creepy peeping toms from stalking you, or it prevents the sun from blinding you. But it actually can do more things like add some style to the interior d?cor or give your some playful time by beating them! Sounds attractive? Just check our today's poster: 12 Cool and Modern Window Blinds.
1. Japanese Shoji Window Blind Plum Blossom [amazon]
This Roll-up Shoji Blind with wooden rail is made of Rice Paper and bamboo matchstick ribs. It comes with completed mounting hardware. * Easy installation.* Measures: 48in W x 72in H*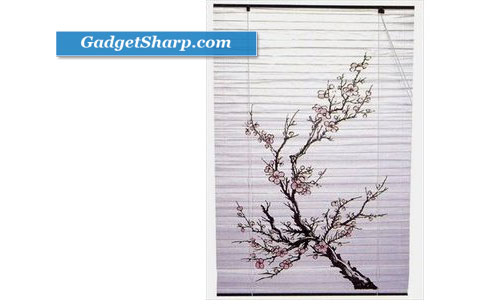 2. Bali 2" Vinyl Blinds - Wood Grain [amazon]
* Care and Cleaning: Wipe Clean With a Damp Cloth
* Warranty Description: 2 Year Limited Manufacturer Warranty
* Dimensions: Height: 64.0 ; Width: 27.0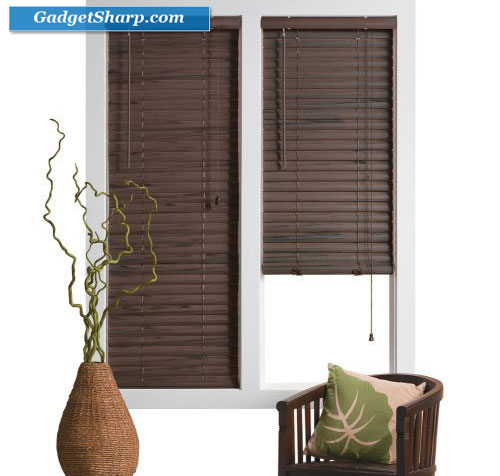 3. Eco Astor Recycled Cotton Magic Blind [amazon]
* Magic blinds hang simply on any curtain rod, sliding on and hanging as you would a rod pocket curtain
* Coordinates with Eco Recycled linens that include bedding and much more
* It feels so good to contribute to a cleaner safer earth
* 95% Cotton / 5% Other fibers
* Spot clean / professional dry clean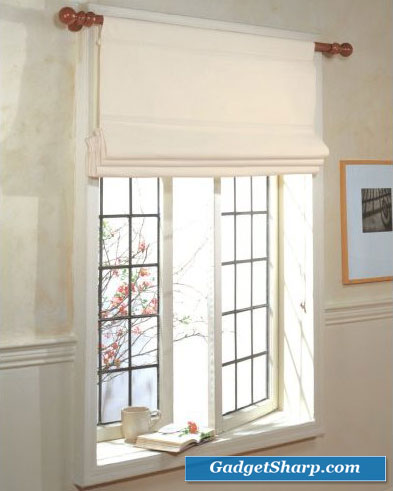 4. Motorized Blinds [link]
The motorized blind which can be opened and closed with just a button is supposed to save the kids from the risk of playing around with the normal blind cord.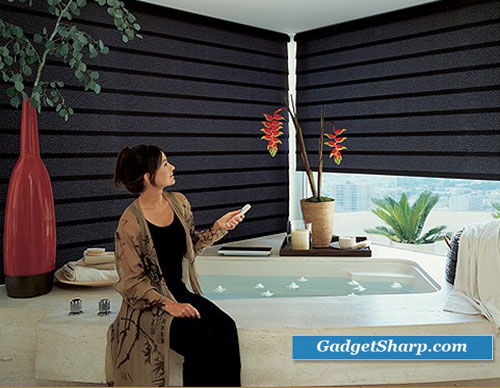 5. Beat Blind [link]
Beat Blind of William Gurley is a blind that will empty your room of sunlight but will fill it with joy. All you need to do is to unfold the blind and you will have a real xylophone to entertain your secret music talent.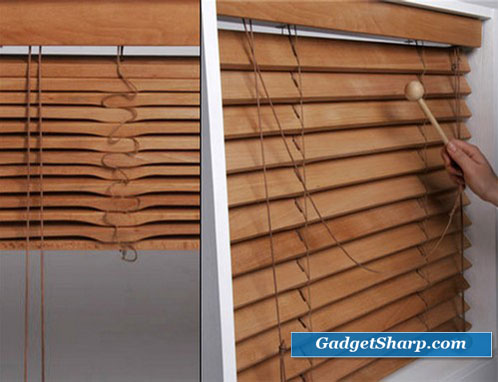 6. Magnetic Mini Blind / Blinds for Metal Door [amazon]
Includes brackets and hold down brackets so that your blind will not swing when the door is opened. Attaches to metal doors in seconds, no tools or drilling required.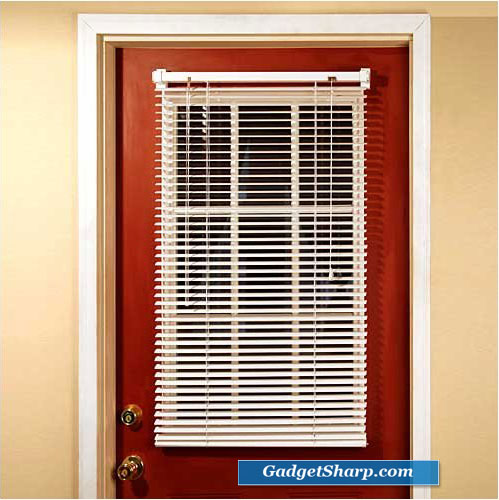 7. Sunflower Bamboo Shade Blinds [amazon]
Decorative bamboo shades brighten kitchens & patio areas while keeping the summer sun out. Brings a burst of bright yellows and greens to d?cor. Includes mounting hardware and pull cord for easy open and close. Size 25"x40".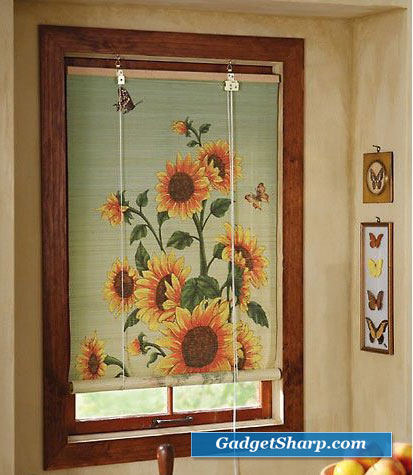 8. Kontuur Blinds [link]
The designer?s undying fascination for light and shadow has been the inspiration behind these home blinds. When the slats are in the horizontal position light filters through the irregular gaps, projecting a rich tapestry of sunbeams into the interior space. In the vertical position the light from behind the window frames the blinds perfectly in a subtle, warm glow.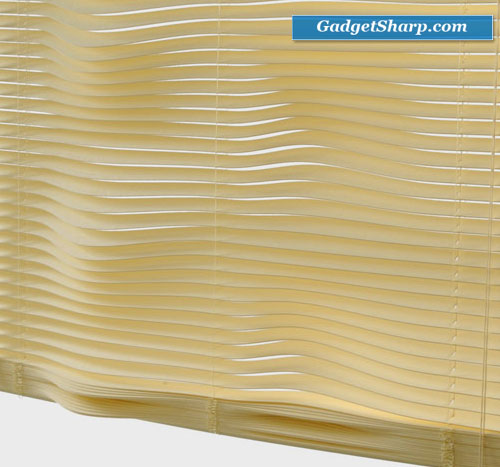 9. Better View Blind [link]
Better View is a series of perforated black out roller blinds designed by Elina Aalto. Light seeps in through the small cut out holes creating an image of a city by night. The cut-outs represent the light in the windows of apartment buildings and office complexes in the city. With the Better View blind any dreary view can be turned into an attractive cityscape.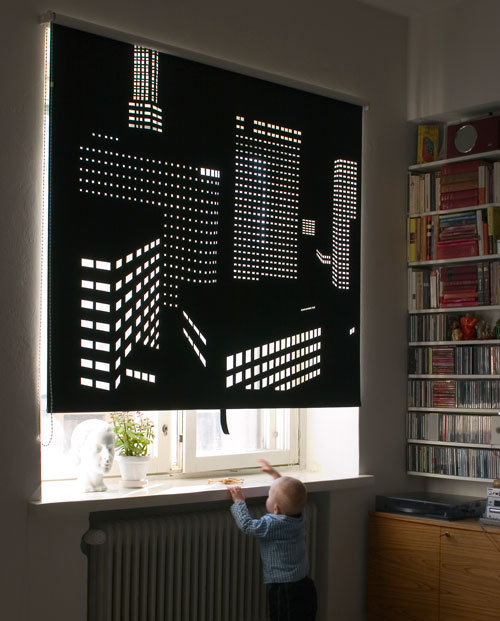 10. Macro Aluminum Blinds [amazon]
These aluminum blinds have stood the test of time and provide that retro look to any home or office. Made with top quality "spring-tempered", 8 gauge aluminum slats made from from "virgin aluminum" for increased durability and longer life. Each blind comes with color coordinated cords and ladders. Each blind is manufactured to your precise specifications.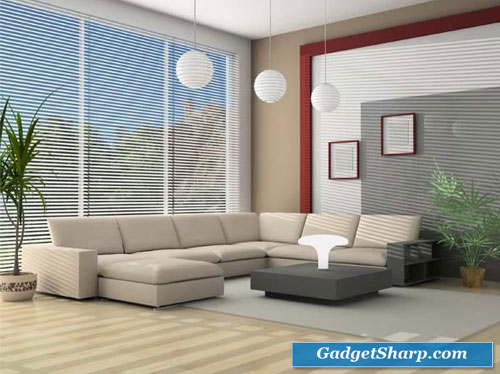 11. Chinese Calligraphy Bamboo Blinds [amazon]
These stunning bamboo matchstick blinds feature Chinese calligraphy. Easy to hang and operate. Specifications: 72'' H x 24'' W x 0.25'' D. -36''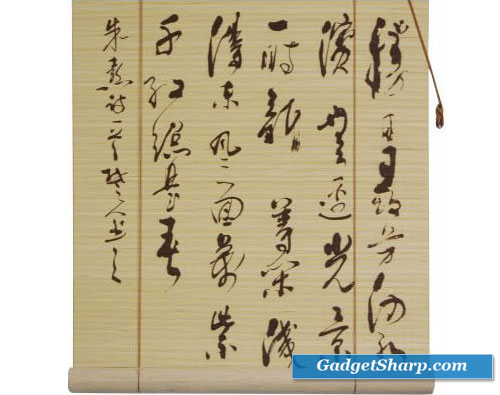 12. The EOS Blinds [link]
These eye-catching morph print vertical home blinds are made from textile unlike the conventional vinyl. Providing excellent interior design, the USP of these blinds is its elegance!