Christmas is only one week away. Have you got your home holiday-ready? Here we rounded up 8 Cool and Fun Christmas Decorations and Accessories ideas to inspire you. From Color-Changing Fireplace Color Cones to Wall-Hanging Pre-Lit Christmas Tree, from Gingerbread Men Cookie Cutter to Christmas Sweater Wine Bottle Covers, these interesting stuff will definitely give your holiday party a face-lift!
1. Color-Changing Fireplace Color Cones [amazon]
Toss these Color Cones into your fire and enjoy the rich blues and greens which dance with the natural colors of the flames. Burn time is approximately 10 minutes. Made in USA. Color-changing pine cones. Creates blue and green flames when tossed into a fire. Each cone provides 10 minutes of color. Made in USA!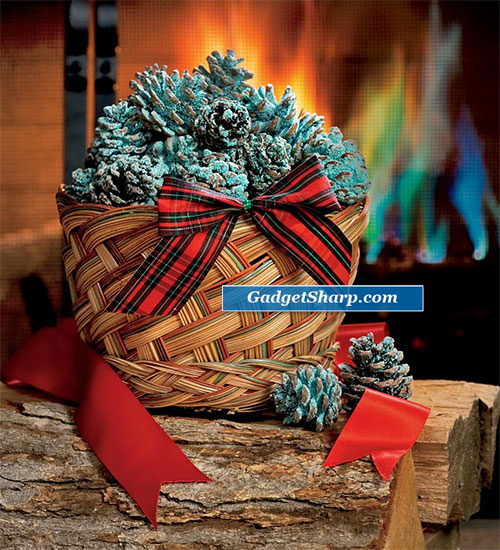 2. Defrosty The Snowman Ice Cubes [amazon]
Any time of year you?ll enjoy this whimsical pack of reusable, snowman ice cubes from Fred & Friends. A novel conversation piece and great party icebreaker. Comes with six ?lumps of coal? and three bright orange ?carrots? in a clear, recyclable gift box. A very cool addition to all your chilled beverags.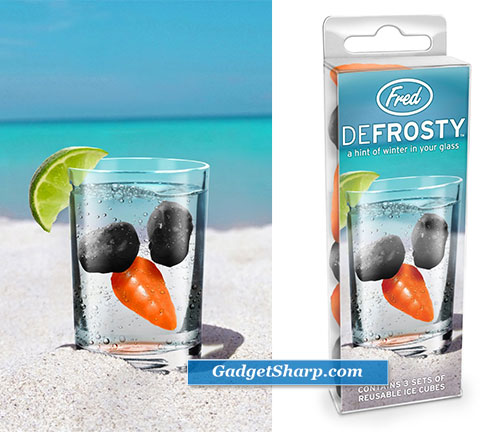 3. Gingerdead Men Cookie Cutter [amazon]
Simply roll out some gingerbread dough, use the cookie cutter side to cut each gingerbread man out and then flip over to stamp in their skeleton. Next toss them in the oven, cremate until done and use white frosting to fill in the bones. Run, run as fast as you can…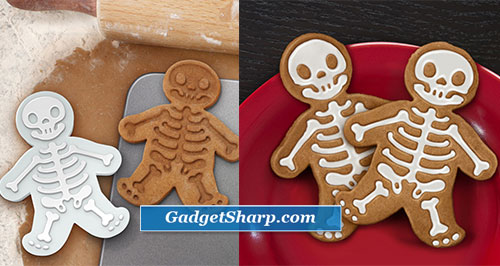 4. Snowman & Bird Nest Tealight Candle Holder [amazon]
TII Collections Snowman & Bird Nest Tealight Candle Holder - Tart Burner / Warmer. A fun and lovely tea-light candle holder with a bird nest on his head for putting scented oil or Wax. To use, light up one tea-light candle inside the snowman and put scented wax or oil on the bird nest. The heat from the candle with warm the scented wax/oil creating a lovely aromatic evening. Tea-light candle and wax are not included. Measures 6.5" H x 5" W.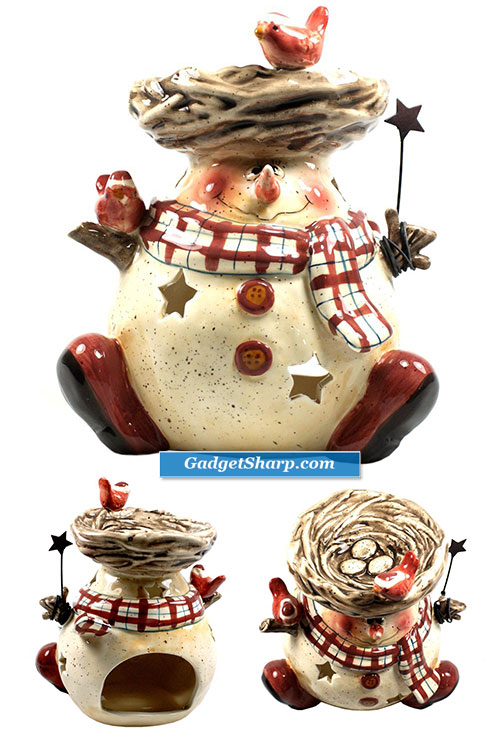 5. Peppermint Candy Cane Spoons [amazon]
Whether you stirring or scooping, spoons are necessary and important utensils, but they?re not very tasty. The solution is to switch to these cool new Peppermint Candy Cane Spoons. These festive spoons are made from peppermint candy and are perfect for stirring hot cocoa, eating peppermint ice cream, or just enjoying like a traditional candy cane that happens to be shaped like a utensil. They come in a set of 6.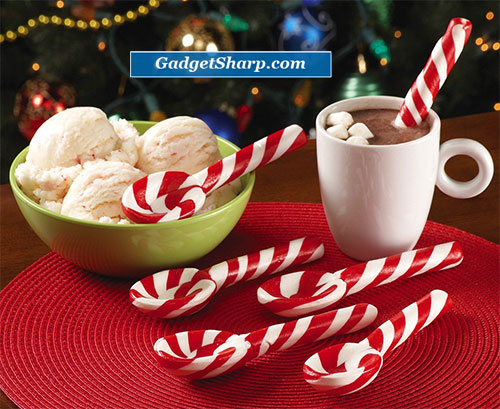 6. Succulent Ornaments [link]
Whether hung on a holiday tree or elsewhere, these diverse succulents are great conversation pieces. We gave these cacti-family members a chance to show their stuff in the dead of winter, and they responded splendidly. They last for many weeks as living ornaments, and then can be planted in soil to enjoy for years to come. A care guide is included. INDIVIDUAL ORNAMENT (variety selected at time of shipment), SET OF 3 (one of each variety shown)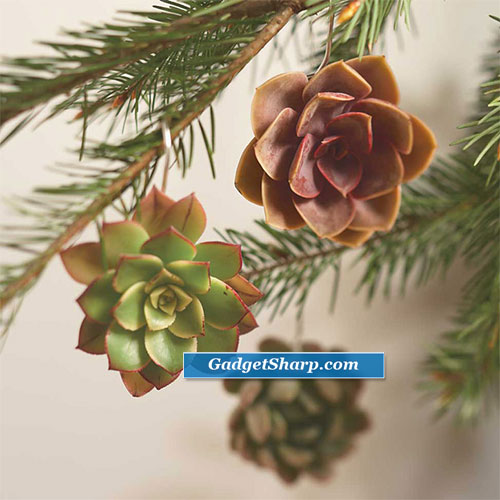 7. Ugly Christmas Sweater Wine Bottle Covers [link]
Festive, fun and oh so ugly, these wine bottle outfits were crafted exclusively for Sur La Table and for you. White pom pom snowballs surround a sequined Christmas tree. Decorate your favorite holiday vintages for serving at home, or present with a bottle for a hostess, workplace or holiday gift. And have a very ugly Christmas! 6?" x 5?". Hand wash only.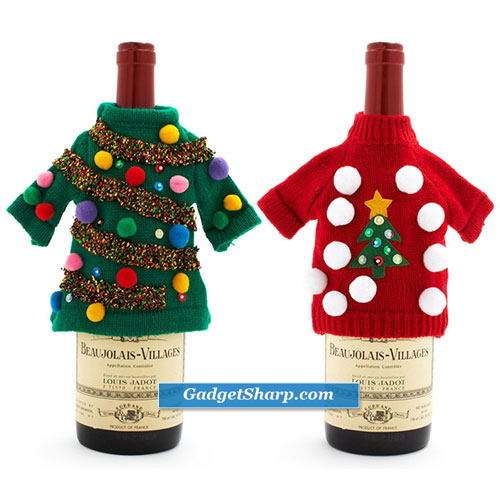 8. Wall-Hanging Pre-Lit Christmas Tree [link]
Ideal in smaller homes or above a sofa or buffet, this four-foot flat-back wall tree becomes a sparkling focal point in any room. You can even use it to showcase your favorite ornaments. Hangs from a loop on back; use your picture hanger or nails. Stores compactly.
For California residents only: This product contains a chemical known to the state of California to cause cancer and birth defects or other reproductive harm.