With the weather getting colder, there is nothing better than lying on the bed and reading your favorite novel and just watching TV. To offer better support, some special bed pillows/wedges/rests are invented. In this post, we will feature 7 Multifunctional Bed pillows/wedges/rests, which will give you desirable support and lasting comfort. Some of them even come with massage function! Take a look, and give yourself a nice winter treatment.
1. Relax in Bed Pillow [amazon]
The Relax In Bed Pillow is the ultimate pillow for reading and watching TV in bed. This deluxe soft pillow is the most relaxing bed pillow available on the market. It is filled with poly-fiber to support the lower back and features a comfort neck roll for head support.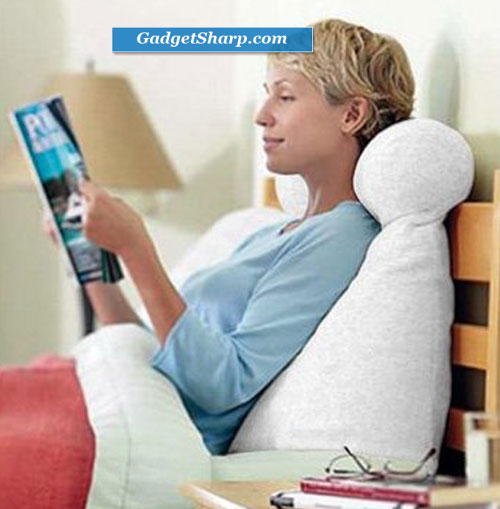 2. Multi position pillow [amazon]
Especially designed to offer lasting comfort while sitting on the bed
Elevates the upper body to encourage a great anti-reflux position to reduce snore and sleep apnea
Relieves the pain and other discomforts linked with bad posture while sleeping or resting
Made with dust-mite resistant material and is naturally antimicrobial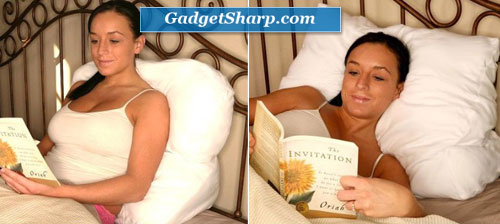 3. Jobri Spine Reliever Bed Wedge [amazon]
Viscoelastic memory foam.
Removable velcro adjustable neck roll.
Two reclining positions.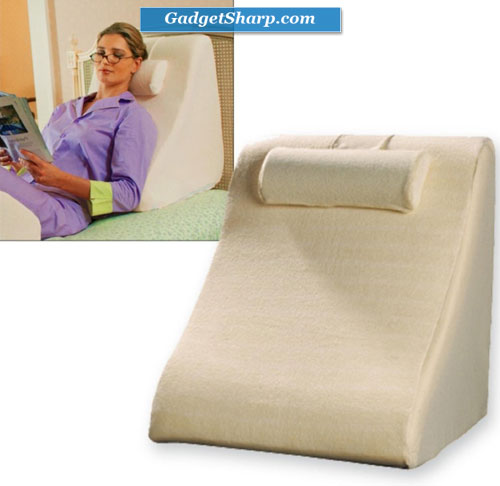 4. nap Massaging Bed Rest [amazon]
Treat yourself to luxurious support–and a soothing massage–in bed, anytime! Covered in our ultra-plush, NapSoft material, our bed rest features a built-in massager to help relieve sore, tired muscles. The stimulating vibration massage features two speeds–high or low. You can also choose an invigorating, pulsating massage program. Lets you read, write and watch TV in comfort. Focused, super-bright LED light bends into any position to make reading and writing easy and comfortable. The large side pockets keep magazines, books, remote controls and reading glasses at your side. Theres even a built-in cup holder!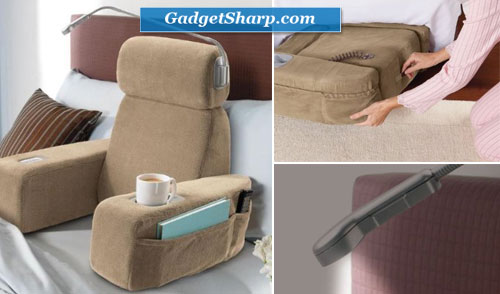 5. Curvy Backrest Pillow Cover For Reading In Bed [amazon]
Transforms 3 regular rectangular bed pillows into very supportive shape.
Zippered closure secures your 3 pillows inside.
Naturally Curvy Like The Human Body
Made In USA Of 100% Cotton
Great For Travel---Fits In Your Pocket!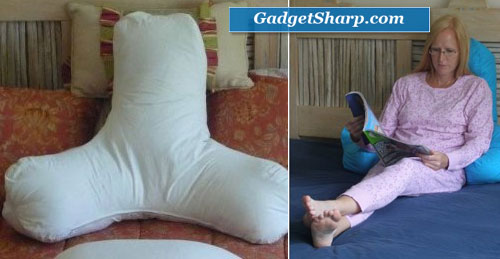 6. Bedlounge Hypoallergenic [amazon]
The Small BedLounge is made for people 5'3'' tall and below Fully adjustable. Custom fits to support your entire upper body. Headrest extends up to 12" and tilts forward 90? to cradle your head and neck Removable, machine washable cover for easy care. Many colors and fabrics to choose from Completely portable, weighs less than down comforter. Arms fold and tie for easy storage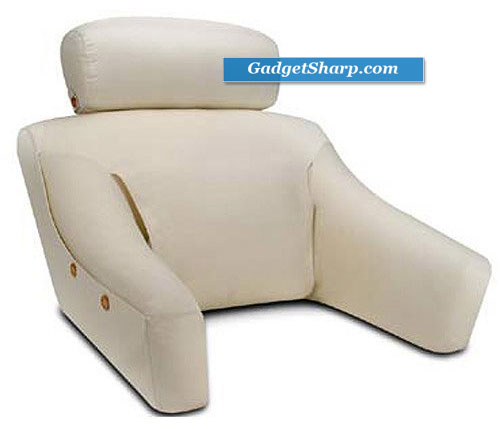 7. Bed Wedge Pillow [amazon]
Bed Wedge Pillow. Gentle, soothing support wherever you need it. Our 3-in-1 Wedge Pillow with body-conforming memory foam provides pressure-relieving support you can use sitting up, lying down while gently elevating your head, or under your legs. And its covered in our ultra-plush NapSoft material for added comfort and softness. Lets you read, write and watch TV in comfort. The inner core of high-density, breathable foam conforms to the natural contours of your body to provide superior comfort while you relax in bed. Fits you and your bed. Designed to fit any bed and support all body shapes and sizes. Stores easily under the bed or in a closet. Enjoy soothing support in any position while you read, rest or watch TV.