How bedding can be unusual and cool? True, there is nothing special about our normal bedding. But there are some creative minds around world are creating some of the most outrageous and innovative bed-sheets, pillows, throws and sheets which bring us "6 Unusual and Cool Bedding" we want to share with you. From astronaut to anatomy, there are some brilliant ideas wait for you to discover.
1. Astronaut Bedding [amazon]
Let the countdown begin. Underneath these sheets you will dream far beyond the stars. Because the astronaut suit that?s on there, is real. It?s not from the costume shop around the corner, but from the Space Expo Museum in Holland. So lie down, close your eyes and feel gravity decrease instantly. Houston, we have lift off!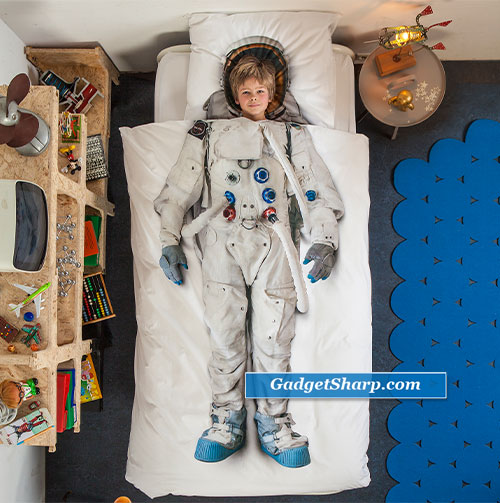 2. Burger Bedding [link]

This delectable bedding set that includes a printed Burger Duvet Cover with sesame seed bun pillows. If you happened to love burgers so much you want to sleep in one, this is the duvet for you.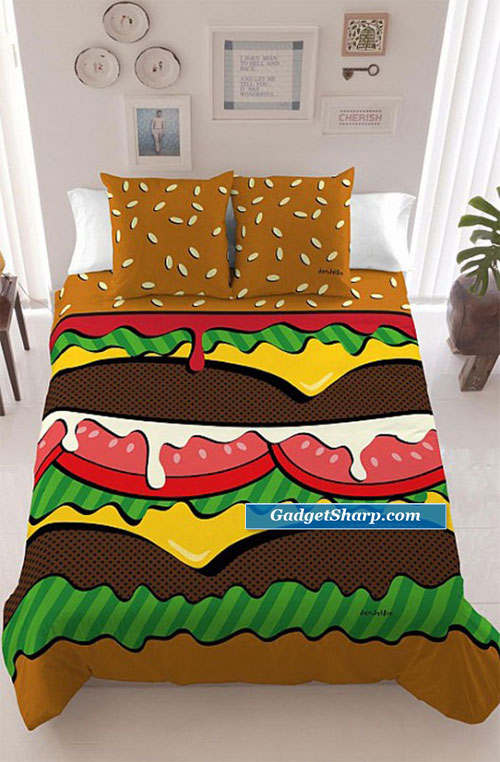 3. Chocolate Bar Bedding Set [link]

Kids love hopping into their giant chocolate bar bed! They go to sleep happy and have the sweetest dreams. This ingenious bedding set is designed to look like a massive chocolate bar with a duvet cover that looks like a wrapper and sheets and pillow cases that look like chocolate pieces.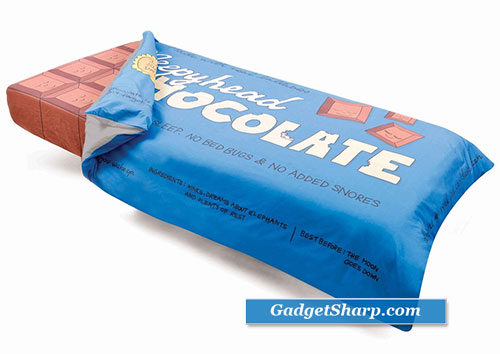 4. Quilt Cover [link]

The quilt cover in the picture is called the Hypochondriac, by Taiyo Onorato & Nico Krebs.It just so cool that can easily scare people…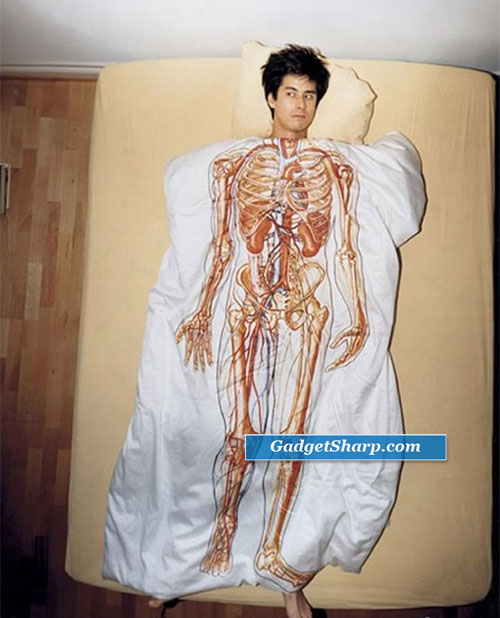 5. LE-CLOCHARD - homeless inspired bedding [link]

Sleep on the street so a homeless youngster doesn?t have to. A large proportion of the proceeds -nearly 40%- goes to various foundations in Europe that help homeless youngsters.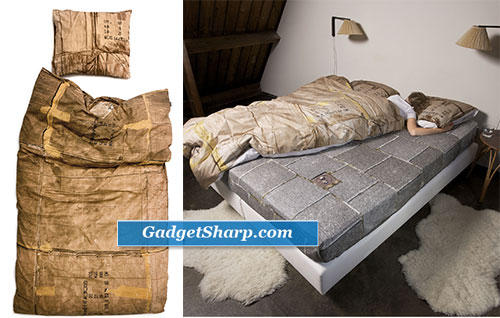 6. Adam and Eve Collection [link]

This unusual bedding set designed by Vadim Cherniy is a radical yet simple way to change the appearance of your bedroom. Simple and fun, the sheets have more than a practical function – they also come with a strong visual appeal.