A night light is a small light fixture which people uses for the sense of security or a solution against fear of the dark. It is really useful for your little one won't sleep with the light out or they just purely enjoy the soft glow that a night light provides. Of course, besides your kids, you can also enjoy the soft night and stylish design night lights provide. Here are 12 Stylish Night Lights for you and your kids.
1. OXO Candela Tooli [amazon]
Two lights in one: lamp lights automatically when lifted off the base and charger bottom glows
Safe-charge system has no exposed electrical components which means it is not a fire hazard and is safe for little fingers to touch
Tooli stays lit for up to eight hours after each full charge
Cost-efficient rechargeable light prevents frequent battery changes
LED technology eliminates the need to change bulbs for the life of the product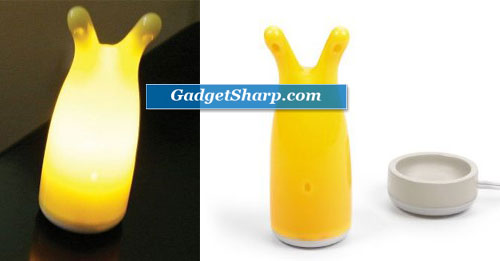 2. AmerTac Mission Night Light [amazon]
Classic and elegant, this design complements virtually any decor, featuring the most accessible design details. Warm and simple with natural elements and a touch of whimsy, this night light is the hallmark of casual taste.
3. Hummingbird & Trumpet Vine Night Light [amazon]
Hand Painted
Exquiste Detail
UL Listed
Huge Selection for all Decors
Bonded Marble Durability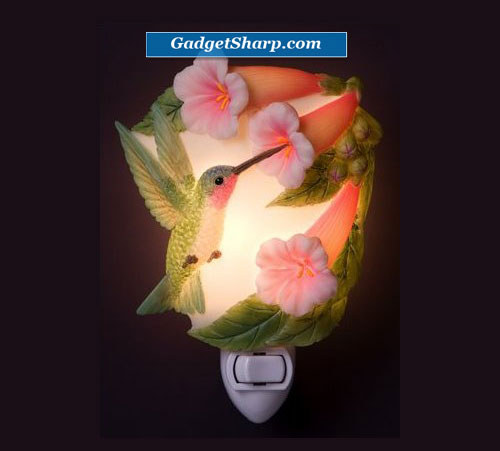 4. Cloud b Twilight Ladybug [amazon]
Comforting and adorable, the Twilight Turtle nightlight projects a complete starry night sky onto the walls and ceiling of any room, making night-time less scary and more fun. Choose from three soothing color options to create a magical, tranquil environment that helps children from age three and up to ease into restful sleep.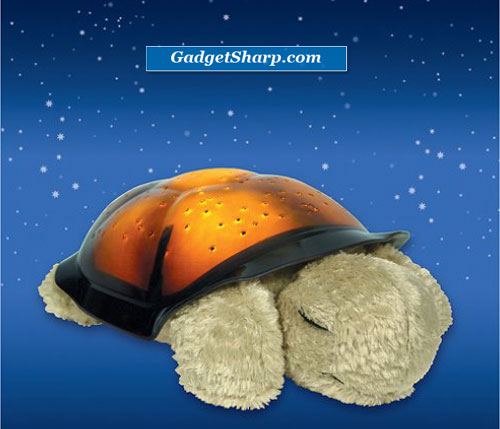 5. LED Rounded Decor Auto on and off Night Light [amazon]
The GE LED decorative night light goes anywhere. It's ideal for hallways, kitchens, bedrooms, and more. It has light sensing on at dusk off at dawn.
No bulbs to replace
Energy efficient
Cool to the touch
Decorative shade hides nightlight base
Long-life LED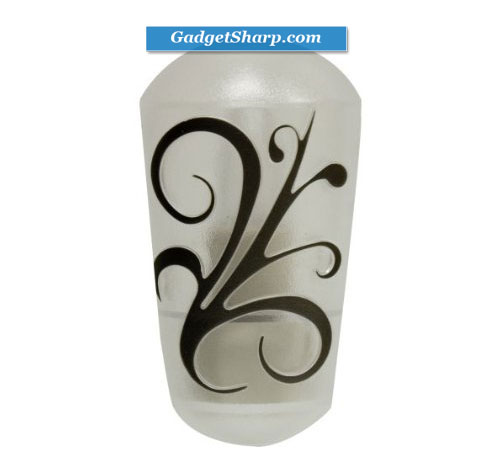 6. Tin Star Night Light [amazon]
Punched tin design lets light twinkle through the Venetian bronze finish
7W
Automatically turns on at dusk / off at dawn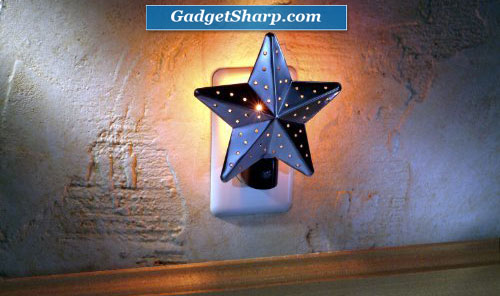 7. Butterfly Optic Fiber Color Changing Night Light Show [amazon]
Here is an Outstanding Fiber Optic Night Light The Color Changing Fiber Butterfly night light will give you hours of enjoyment. Great as a night light. Color Changing will reflect on the tip of the fiber wing. Just plug into to the wall socket and see it glows. The picture doesn't do it justice as you can't capture the myriad of colors that you see!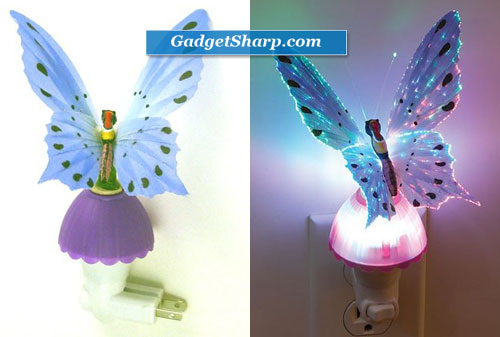 8. Silhouette Porcelain Lithophane Night Light [amazon]
A unique process was developed to create these lovely night lights. These delicately detailed night lights are a great addition to any room in the house. Use it in the hall or by the stairs as a safety light at night. Light up the bathroom with its soft glow. Use it in the kitchen as a beacon to your midnight snack. As an added feature, the night light plug can pivot 360 degrees in the outlet, allowing it to be plugged into a sideways or upside down electrical outlet!
9. Mobi Tykelight Wallmate [amazon]
Semi soft surface reduces chance of breakage and is easy to clean
LED technology creates no heat
Photocell sensor automatically turns the wallmate on in darkness
Auto multi color change
ETL Certified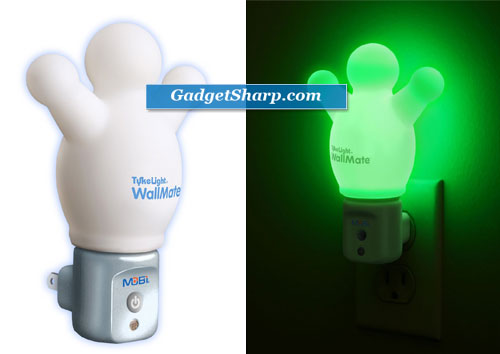 10. Blue Canary Night Light [amazon]
The translucent blue canary sits atop an LED night light base with a sensor eye, which uses only about $0.25 worth of electricity per year. The light dims and brightens as the ambient light brightens and dims.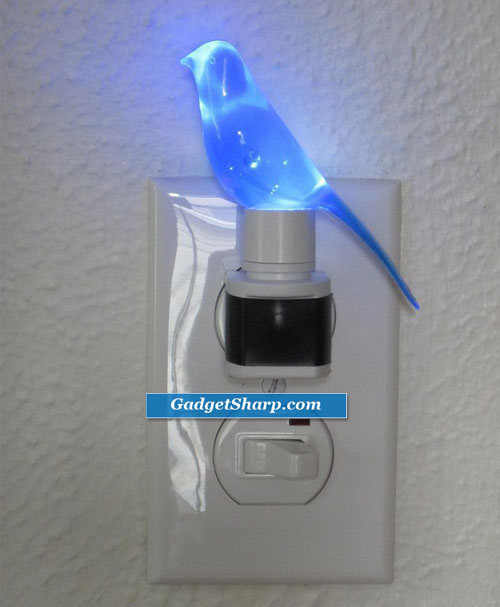 11. Kinderglo Portable Fun and Safe Rechargeable Night Light [amazon]
KinderGlo night lights provide soft light to help ease, calm and comfort at bedtime
KinderGlo is designed for little hands to easily hold and carry while being durable and fun
Rechargeable, portable, BPA and lead free, soft to the touch, and perfectly safe for kids to carry around or cuddle with in bed
Easy to operate with one big button to allows you to choose soothing changing colors or constant blue, red or green light
KinderGlo will automatically dims and shuts off after 30 minutes in all color settings, press and hold the button for three seconds to keep the KinderGlo on continuously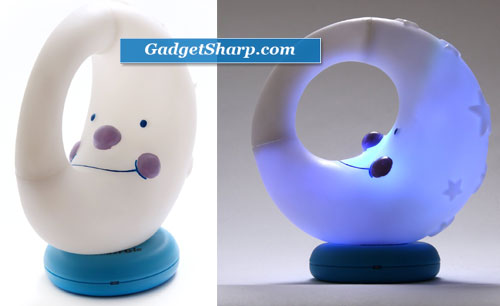 12. Hummingbird & Cattleya Orchid Night Lamp [amazon]
Ibis & Orchid Night Lamp - Inspired by "The Flowers of Light" collection, hand painted, botanically inspired Night Lamps are cast in Bonded Marble and produce a vivid design and warm glowing light for your home or patio. What a beautiful gift for you or a loved one. The detail and artwork is outstanding as is always expected from an Ibis and Orchid. A beautifully sculpted Design art piece. Lamp is approx. 4" wide x 5" high. Includes 15 w candelabra bulb, cord and switch, and smartly gift boxed.