One of the easiest ways to light a dark corner in any room or add some atmospheric lighting to your living-room area, is to place a table lamp. In fact, the lighting selected and used can complete the statement of a house or improve a room?s decoration and give the feeling one is looking for. In this post, we rounded up 14 Beautiful Table Lamp Designs with numerous designs, shapes, colors, dimensions or lighting abilities, and hope you can find a right piece for your home.
1. Floating Square Table Lamp [amazon]
Black and brushed nickel finish.
Takes one 60 watt bulb (not included).
20 1/2" high.
Shade measures 6 1/2" x 4 1/2" x 9" high .
Base measures 9"wide x 4"deep.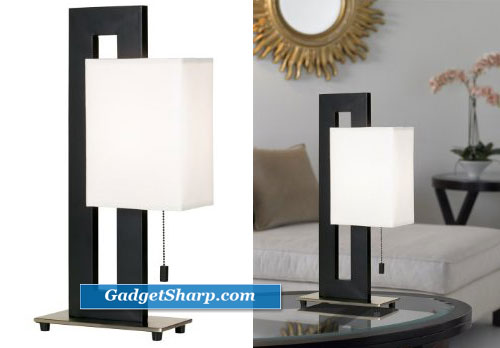 2. Lite Source Caldwell Table Lamp [amazon]
Lite Source Table Lamp with Clear Glass And Chrome body from the Caldwell Collection
Aluminum
Shade dimensions: 0.5-Inch top by 16.75-Inch bottom by 7.5-Inch height
Lamp dimensions: 24.25-Inch height by 16.75-Inch width
Requires 2 x 40 Watt E27-socket A-type bulb (not included)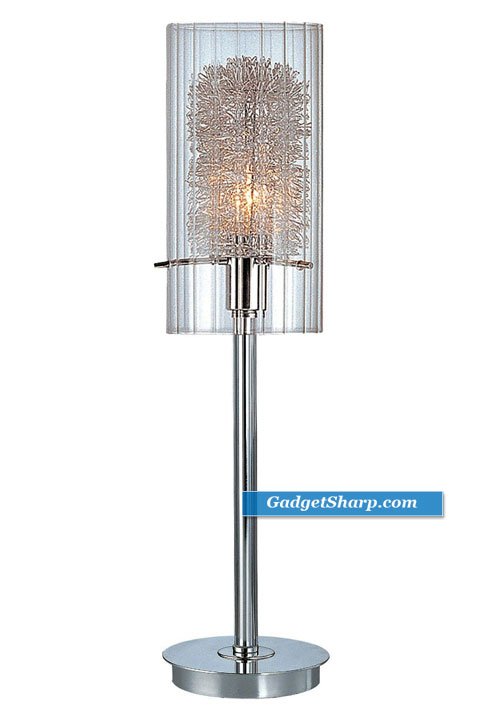 3. Exotic Retreat Table Lamp [amazon]
This table lamp features a staggered, open block that will give your room a contemporary style. The espresso base and tan linen shade look great with any d?cor. The lamp has a three-way rotary switch for just the right light.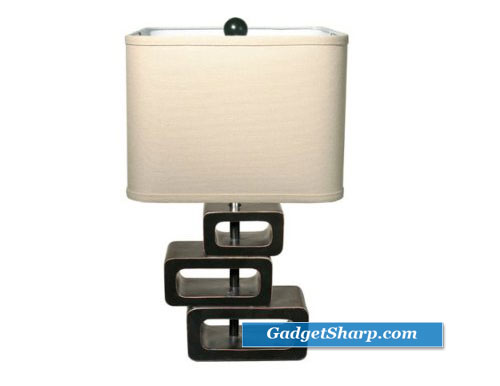 4. Giacomo Table Lamp [amazon]
Glass Shade
Shade dimensions: 9 by 9-Inch top by 9 by 9-Inch bottom by 10-Inch height
Lamp dimensions: 20.5-Inch height by 8.5-Inch width
Requires 1 x 60 Watt E27-socket A-type bulb (not included)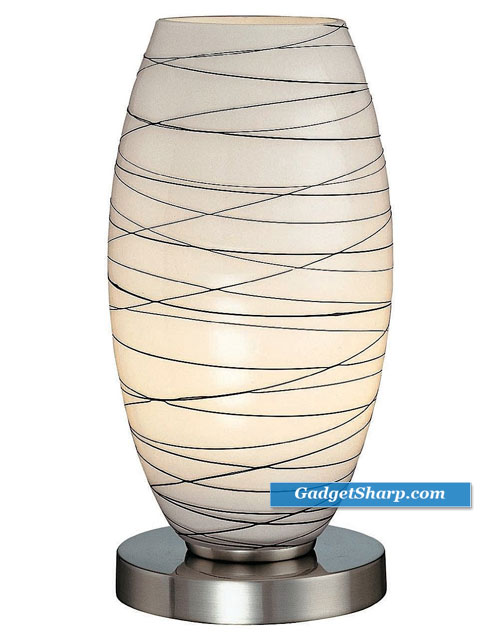 5. Orchid Fairy Table Lamp [amazon]
Orchid Fairy Table Lamp
Max. 15-watt E-12 bulb (not included). UL recognized cord. 6 x 10" x 17 3/8" high
Pausing above a newly blooming bed of violet-sunset orchids, a winged beauty reflects upon the peacefulness of her shady forest glade
A gorgeous table lamp of incredible artistry, from the graceful floral shade to the delicate lifelike blooms at the base - sure to be the pride and joy of any dreamer at heart! Polyresin base and shade; metal "stem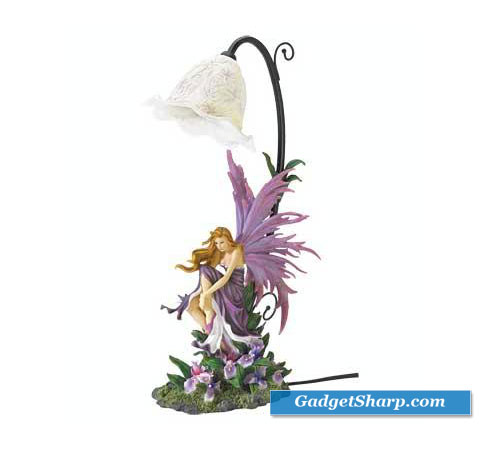 6. Incandescent Table Lamp, Rust with Glass Tulip Shade [amazon]
40W Incandescent Table Lamp
Rust Finish with Glass Shade
14-1/4-Inch in Height
Rotary On/Off Switch
40W E12 Type B Bulb Not Included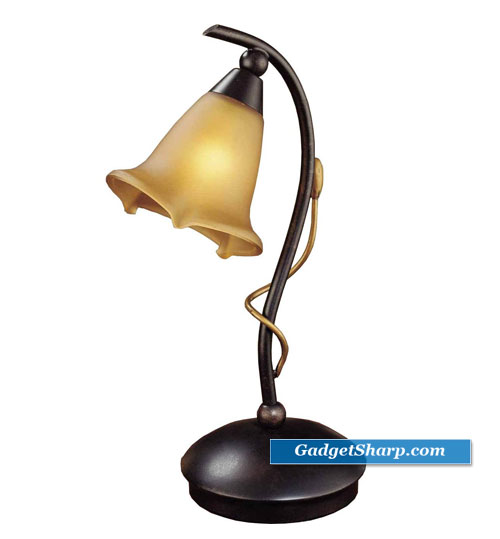 7. Ore International Home D?cor Table Lamp [amazon]
Uses standard 150-watt bulb (not included)
Made of steel with linen shade
Assembly required; tools not needed.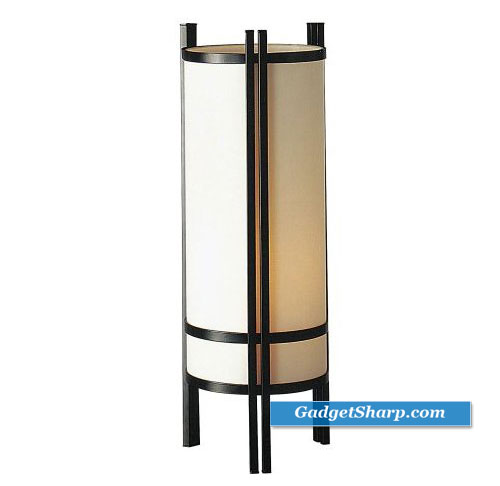 8. 8-Inch Himalayan Natural Crystal Salt Lamp [amazon]
Made of natural salt crystal from the himalayan mountains
Works as an air purifier by emitting negative ions into the air and light therapy to reduce stress and increase energy
Each lamp is individually handcrafted and unique
Sits on a beautiful wooden neem base
Comes with 15-watt bulb, on/off switch and 6-feet electric cord. Ul-listed (complete lamp)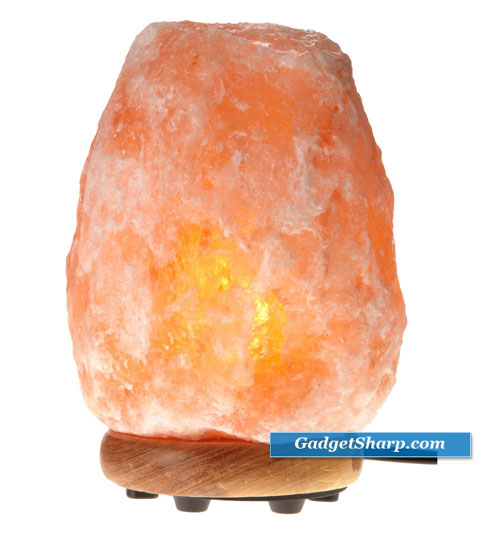 9. LumiSource Icicle Table Lamp [amazon]
Cylindrical frosted sconces create a soft glow, accenting the modern designs of the tubular chrome arms on the futuristic lamps.
Measures 25-1/2-inch by 7-inch
Frosted glass sconces
Chrome tubular arms
Cylindrical rod shape
Requires 40-watt halogen bulbs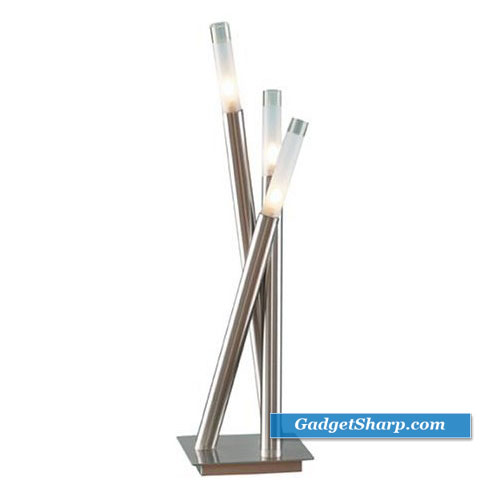 10. Holmes Black Robot Desk Lamp [amazon]
Adjustable Head, Body, Arms and Legs
Clip-On Hands for Holding Pens, Notes, Ect.
In-Line On/Off Switch
Chrome Satin Finish with Black Joints & Cord
Rated for 20 Watt High Intensity Bulb (included)

11. Classic Lava Lamp [amazon]
Lava Lite brand lamps are the original. For 40 years, Lava Lite has captivated generations with their trademarked shape and timeless styles. Don't accept substitutes. Demand the original, the registered Lava Lite brand. They are the perfect addition to any bedroom, living room, or party space. Simply turn on this lamp and set the mood.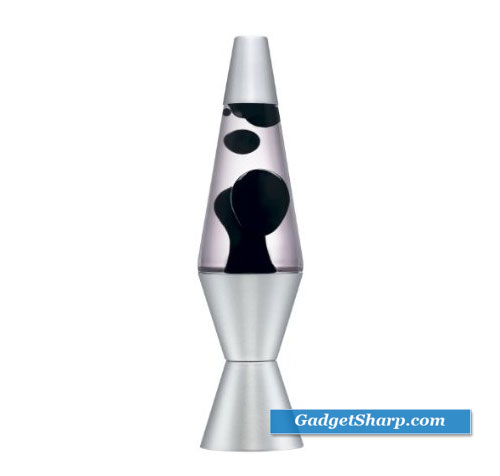 12. Element Touch Table Lamp [amazon]
LED Touch Lamp
Contemporary chrome finish
3 Watt bright LED does not need to changed
Great for use as an accent lamp
Provides directional lighting only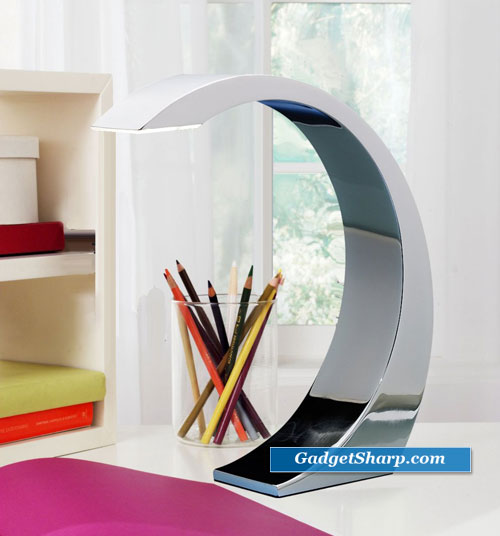 13. Tiffany-Style Ariel Shade Table Lamp [amazon]
Tiffany Style Arielle Shade Table Lamp. It has multiple bright colors, shade of yellow is dominant. It also has a touch of green and red. The dimensions are 29''H x 16'' W. It requires 2 bulbs with a max of 60 watts. It has more than 200 pieces of cut glass. Each glass is individually cut wrap around copper foil and soldered together.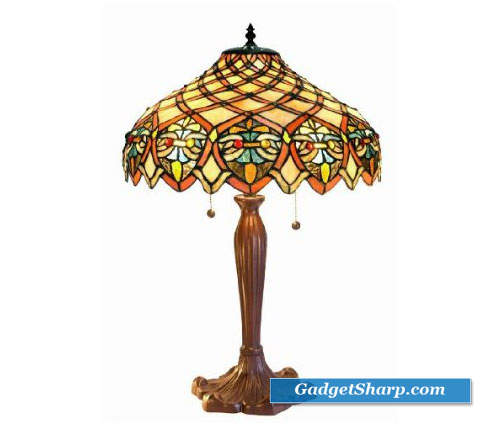 14. Lotus Flower Touch Table Lamp by Winston Brands [amazon]
This lotus lamp offers more than just mood lighting. It has three brightness settings and a simple touch turns it on or off. A gorgeous addition to any room, it has a trio of blooms on the base along with a pair of glass leaves. Metal/glass/plastic. Req. one 25W bulb (incl.). 9 1/4"L x 6 1/2"W x 14 3/4"H….