A sleeping bag is a protective "bag" for a person to sleep in, and functions as a bed in situations where it is impractical to carry around a full bed (e.g. when camping, hiking, hill walking or climbing). While in these days, seems the quick pace of life, most of us have this or that kind of sleeping problem or just don?t have time sleep at home. We just grab every chance we can get to sleep? hence lots of design like office sleeping bag, wearable sleeping bag have been designed and produced. Of course, we also have some hilarious design like the bear sleeping bag.
1. SLEEP SUIT [link]
Architecturally, the very close relationship between the human body and the suit acts as the generator of form as well as tool to negotiate between the occupant and his or her surroundings. The structure of the material, a structural pleat, is used as a means to create feelings of connected and disconnectedness as well as provide varying levels of support for different parts of the body. By thinking of the cut pattern as sections of the body, the structure can act as a semi-permeable outer skin.
The suit acts as a transportable and adjustable cocoon that allows for constant air flow in a variety of different positions and environments. By supporting the body in all the right places and at the same time both filtering and acknowledging its surroundings and occupant, the sleep suit provides for a sound 30 minute nap. After all, you only get four of them every 24-hours.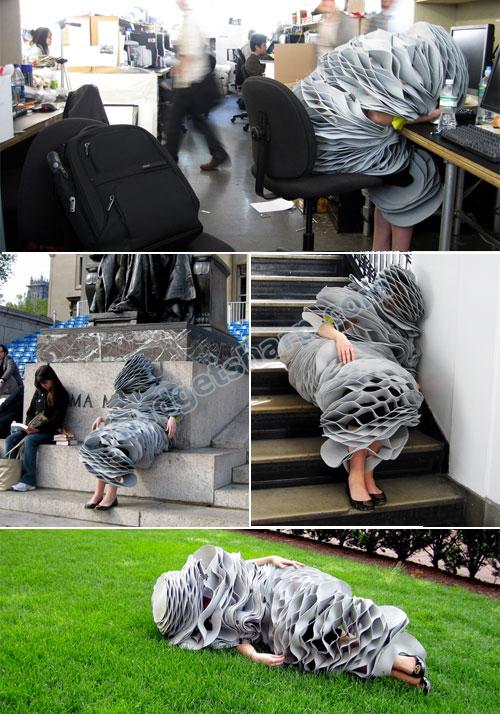 2. Tauntaun Sleeping Bag [link]
This high-quality sleeping bag looks just like a Tauntaun, complete with saddle, printed internal intestines, and a plush lightsaber zipper pull. Now when your kids tell you their favorite Star Wars movie is "Attack of the Clones" you can nestle the wee-ones snug in simulated Tauntaun fur while regaling them with the amazing tale of "Empire Strikes Back".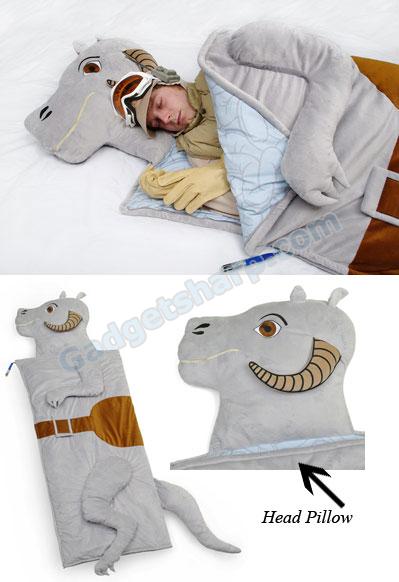 3. Nyamuk - Multifunction sleep bag [link]
The Nyamuk is a compact sleeping bag that goes from full tent to hammock complete with mosquito net. Made from super light polyester, the entire structure is supported by one pole so easy assembly is the name of the game. Tho it looks fun, this isn?t for the hardcore man vs. wild trip. This is for those relaxing summer afternoons in you yard. Just please keep your clothes on.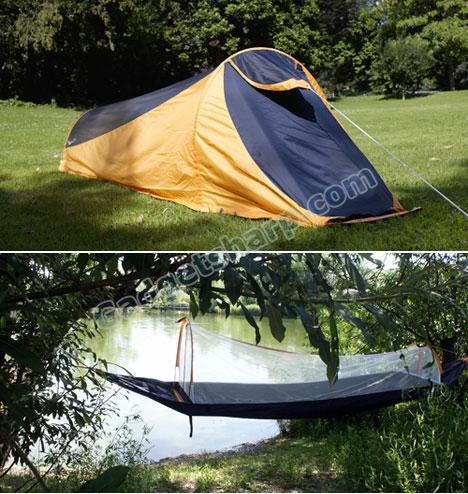 4. Nappak - Office Sleep Bag [link]
The Nappak is designed to use in the office for the minimal space; quickly open and store; mobile and easily use. This Nappak sleep bag can be stored in a slim and round trolley, it features can be expanded in a a few minutes, quickly open and stow. Its inside translucent white color creates a relaxing atmosphere, and outside orange color give the people attention. I love this design, because its independent space can be separated from the offcie, give users more relax.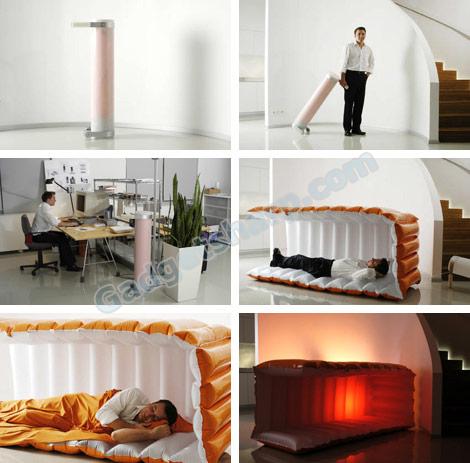 5. Musuc Bag from Selk [link]
The new MusucBag replaces our best selling Selk'Bag1 and is developed with warmth and value for money in mind. It's ideal for summer festivals or camping and a comfortable option for indoor use or lounging around at home.
Comfort Temperature: 7?C / 45?F Extreme Temperature: -13?C / 9?F
This one looks super cool and more than just a sleeping bag for me…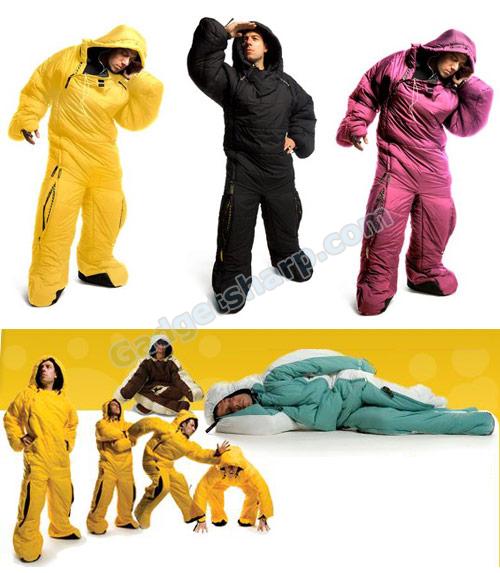 6. Bear Sleeping Bag [link]
The bag is made from sumptuous fake fur with shiny glass eyes and rubber teeth.
For complete seclusion the camper can just pull the zipper across the mouth.
From Designer: I wanted to merge the human desires to be eaten alive, to become a wild animal, and at the same time, to be safe and secured.
Be careful if you take it outside,It is not my responsibility if a wild bear attacks you, or some silly hunter hunts you. - Warning given by artist Eiko.
Buy anyway, this bag is super cool and definitely make you star during the camping.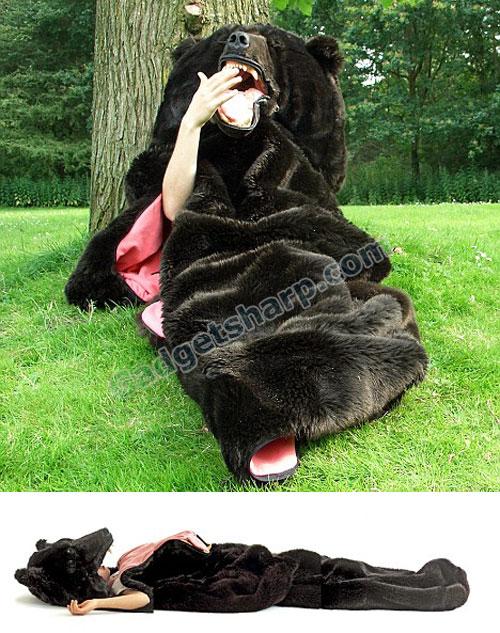 7. Ultralight, Zipperless Sleeping Bag [link]
It's amazing what outdoor manufacturers will do to save weight. In the case of the Therm-a-Rest Haven Top Bag, Therm-a-Rest has essentially removed the entire bottom of the sleeping bag as well as the zippers. Instead of insulation on the bottom, the Haven works in conjunction with a sleeping pad, eliminating redundant material underneath and cutting weight to just 1 lb. 6 oz. The Haven secures to any sleeping pad using built-in straps on back (pictured below) and can also be used without sleeping pad in warmer weather or with an internal tapered Prolite mat (pictured above). The 700-fill down bag is rated at 20 degrees Fahrenheit.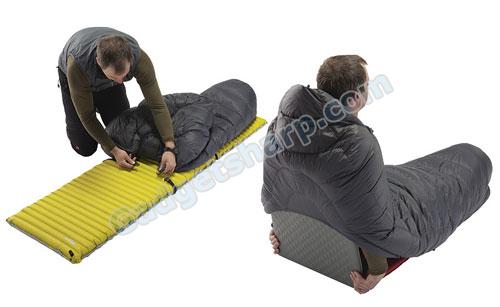 check how it work by this video: [link]