Cheese is a common food used in various dishes ranging from breakfast eggs to chicken casseroles. You probably notice, there are lots of cheese tools on the market, such as cheese board, cheese knives. However, there are other possible kitchen gadgets for cheese lovers, including cheese sets, cheese grater/slicer, cheese tray, cheese domes and fondue sets. In this post, we will present you 17 useful Cheese Gadgets you might find useful when you enjoy your cheese.
1. Picnic Time Circo Cheese Set [amazon]
Great for entertaining, this Picnic Time Circo Cheese Set features a swivel-style circular chopping board made of naturally durable hardwood. The top of this uniquely designed cheese set slides away on a hinge, revealing the gadgets nested inside. The four assorted tools feature stainless steel, full-tang construction, and include one each; cheese plane, knife/spreader, curved knife with a dual pronged tip for lifting, and a sharp cheese knife/cutter for extra hard cheeses. Additional features of the Circo cheese set include a recessed moat along the board?s edge to catch cheese brine or other liquids, and a generous surface area for serving.
2. Gourmet Wine & Cheese Picnic Party Spreaders [amazon]
Spreaders measure 5"; hand washing recommended.–> Make entertaining more festive with our wine and cheese inspired set of four hand-painted resin spreaders. These cute little spreaders feature stainless steel blades. The shape and size of the blades make them perfect for soft cheese or savory spreads. The set includes a wine bottle, cheese, grape and pear spreader.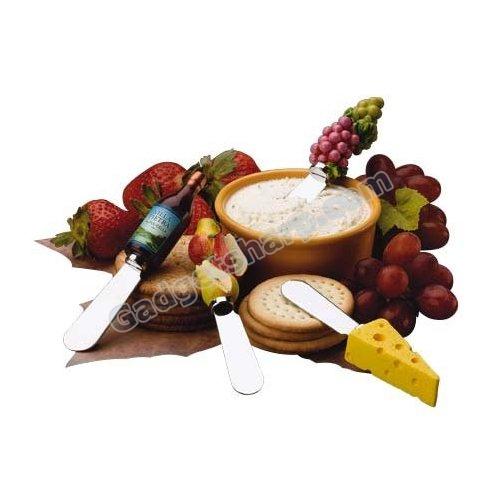 3. J.K. Adams VSR-1612 16-Inch by 12-Inch Slate Cheese Tray [amazon]
Nothing is quite like the beauty of natural dark stone. The J.K. Adams 16-Inch by 12-Inch Slate Cheese Tray makes a unique server, table runner, placemat and trivet. Identify cheese or appetizers by writing directly on the slate with soap stone! Clean only with a damp sponge. Each board has a natural edge, clear seal and a full felt backing. Each piece of slate is as individual as a snowflake and just as beautiful! Pleas note: slate should never be used as a cutting board.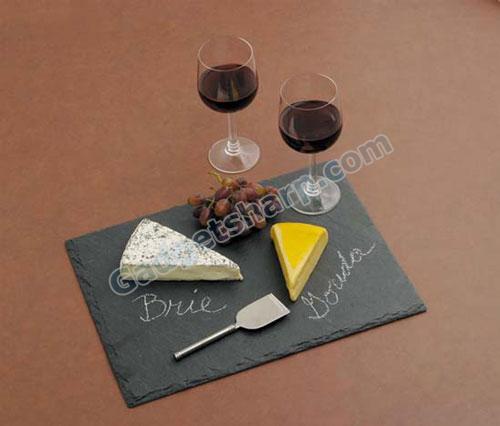 4. Microplane 40020 Grater/Zester [amazon]
For fluffy, evenly sized cheese shreds, this is the perfect grater. Its design is based on that of a rasp, the small and efficient woodworking tool. The cutters are especially sharp, which guarantees easy grating. But this also means you'll need to exercise extra caution–no one likes grated knuckles. The large handle allows for a firm grip, and the completely flat grating surface makes it easy to move the cheese across the blades. Carrots, onions, and medium to firm cheeses all worked beautifully with this grater. It's also an excellent choice for larger strips of citrus zest or ginger.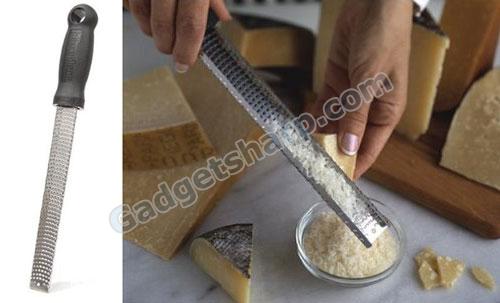 5. RSVP White Marble Cheese Slicer [amazon]
The RSVP Marble Cheese Slicer helps keep cheese cool while the durable stainless steel wire cuts either hard or soft cheese. Rubber feet protect your countertop or table. Extra wire included.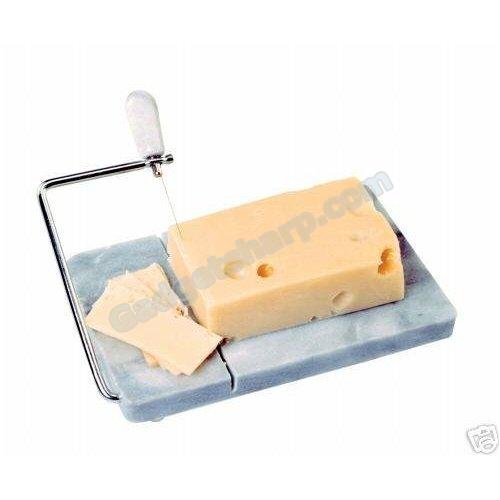 6. Cilio Fontina 3-Piece Cheese Knife Set [amazon]
No cheese can escape this practical Cheese Knife set from Cilio. There is an 10-inch perforated knife with prong tip for soft cheese, a 8-1/2-inch perforated knife for hard cheese and an 8-inch parmesan cheese knife. Each sports a smooth black wooden handle. Attractively stored in a handsome, black wooden case.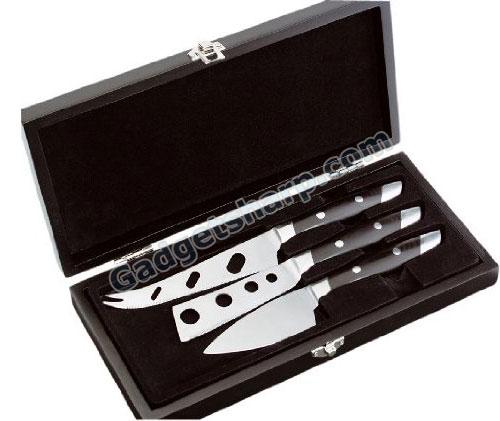 7. Trudeau Cheese Markers with Pen [amazon]
Let your guests know what you're offering, and make your serving presentation elegant and neat with Trudeau's Cheese Markers. This 5-piece set includes four stainless steel cheese markers and a pen. Cheese markers are reusable; simply use, clean then write new labels. Five year warranty. By Trudeau, a company that develops visionary products. Add an exciting flavor to your day, with Trudeau. Style, eloquence and innovation - Trudeau, letting you savor life's little moments.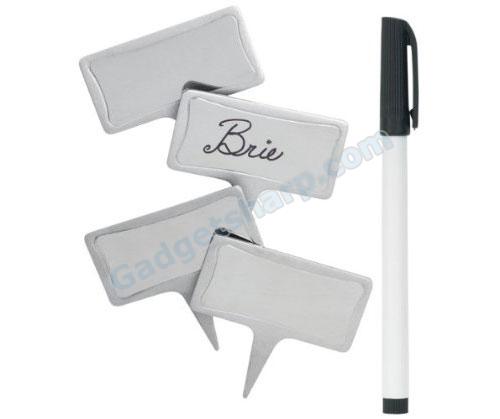 8. Zyliss Classic Rotary Cheese Grater [amazon]
Zyliss Classic Cheese Grater is a category first with an ingenious design. The Classic Cheese Grater is designed to grate more cheese in less time, while being more comfortable to use. Features a fine drum for grating hard cheese, chocolate and much more. To assemble, insert drum into unit and hold the drum by resting the finger in recess on edge on the edge of the drum designed for this purpose.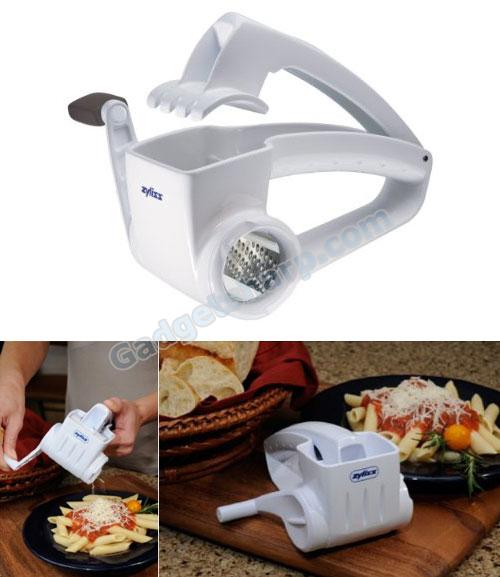 9. Prodyne Beechwood Cheese Tray with Cracker Well [amazon]
Wire cheese slicer attached to a beechwood tray
Recessed well for serving crackers
Replaceable stainless-steel cutting wire
Board and tray measure 11-1/2 by 9-1/4 inches
Lifetime warranty against wire breakage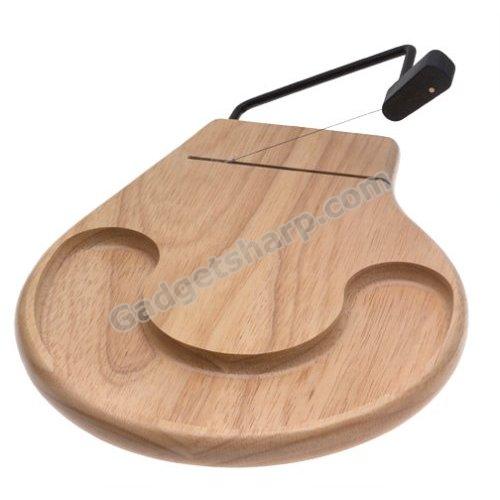 10. Nambe Morphik Cheese and Crackers Serving Tray [amazon]
A dramatic interplay of swirling curves, this cheese-and-cracker server offers a feast for the eye as well as the appetite. It measures 16-inch by 15-3/4-inch by 1-1/2-inch high and contrasts the luster of Nambe alloy with the warm tones of the acacia-wood inset that functions as a cheese board. Dense, durable, and naturally resinous, acacia will not absorb stains or odors. Our signature Nambe alloy combines eight different metals and polishes to a silver-like luster. Designed by karim rashid, as part of our contemporary morphik collection of serving/entertaining accessories that feature the curving forms nature favors.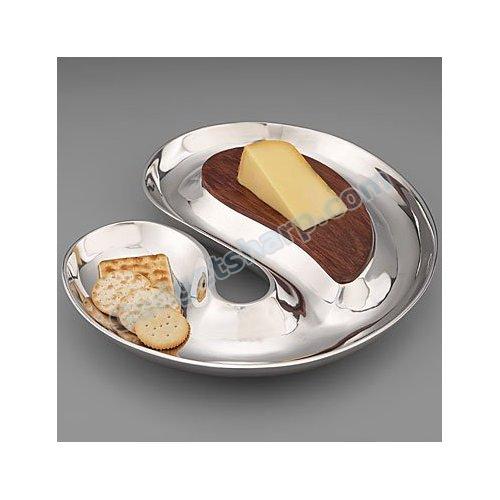 11. Norpro Stainless Steel Mozzarella Slicer [amazon]
Easily cuts up to 12 perfect slices of mozzarella
Made of 18/10 stainless steel
Curved design keeps cheese balls from rolling during slicing
Non slip feet
Safe to use in dishwasher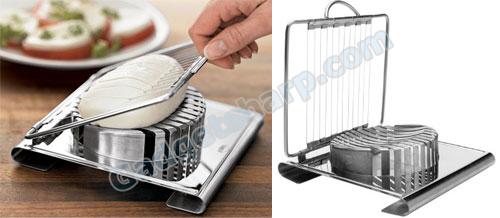 12. Mouse Cheese Knife & Spreader [amazon]
This cheese knife and spreader set is shaped like a mouse and slice of cheese. Made of 18/8 forged stainless steel and imported from China. Hand wash is recommended to keep original finish.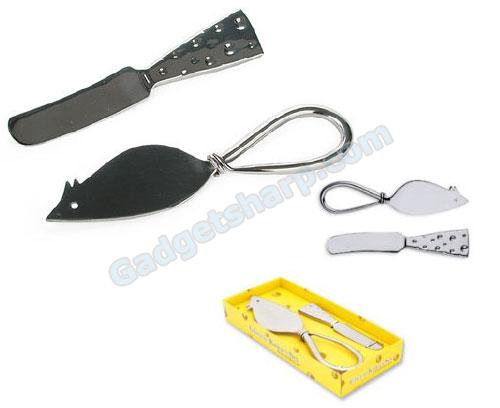 13. Picnic Time formaggio Cheese Set [amazon]
Perfect for parties and entertaining
Versatile cheese tools in a pull-out drawer
Beautiful design with cutting surface
Makes a fabulous gift
Wipe clean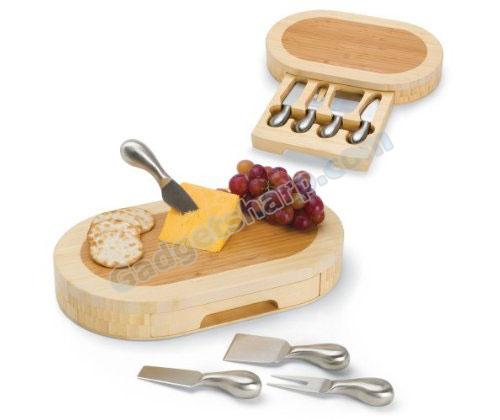 14. Arthur Court Grape 3-Piece Cheese and Cracker Set [amazon]
Delightful for entertaining, this elegant Arthur Court 3-piece cheese and cracker set is currently one of their most sought-after items. Boasting Arthur Court's popular grape design, this set includes a black granite board with handle, a cheese knife, and footed cracker tray, all in a grape motif. The decorative metal is manufactured using Arthur Court's signature premium aluminum alloy.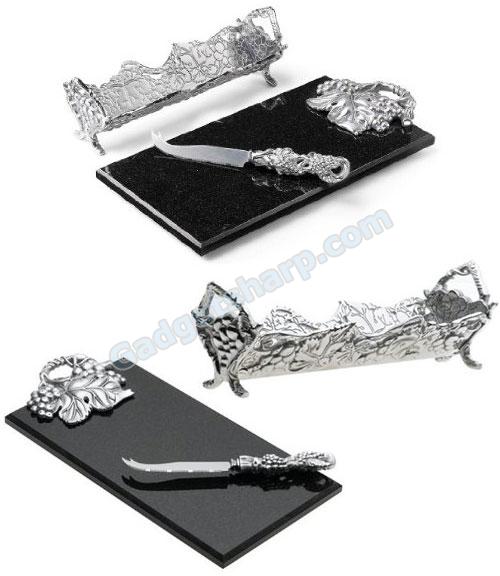 15. Nemco Easy Cheeser Cheese Cutter [amazon]
Save time and labor with Easy Cheeser cheese cutters. These rugged, all metal units cut uniform cubes, sticks, squares and rectangles of everybody's favorite cheeses including mozzarella, Monterey Jack, Cheddar, muenster, Swiss, American and more. Slicing arms are interchangeable and easy to switch. Stainless steel cutting wires are replaceable. Cubes a five-pound cheese loaf in only 75 seconds.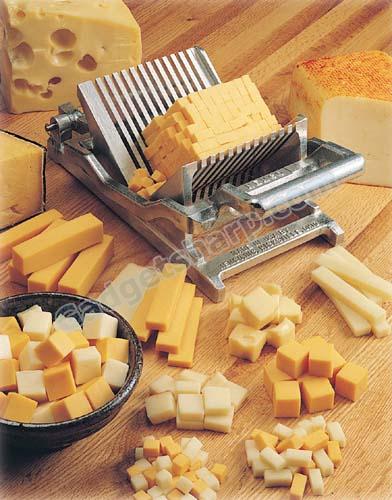 16. Glass Cheese Dome with White Marble Base [amazon]
Attractive marble cheese board with glass dome is a must have for entertaining and other special events. This gorgeous marble base helps keep cheese cool while the glass dome helps to keep cheese fresh. May also use for summer sausage, cold cuts. The classy design compliments any kitchen d?cor.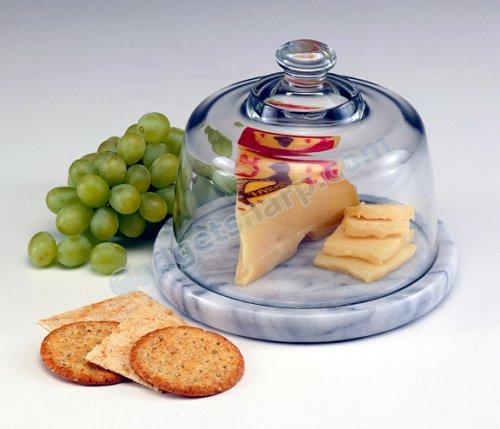 17. Kitchen Supply 10-Piece Ceramic Cheese-Fondue Set [amazon]
With its sleek, modern design, this buffet-style fondue maker adds to the festive mood of any cocktail party, holiday gathering, or intimate dining experience with friends. Use it for dipping pieces of bread, meat, and/or vegetables into melted cheese or for dipping strawberries, pretzels, or marshmallows into melted chocolate as a decadent dessert. The 10-piece set includes a white 1-1/2-quart round-shaped fondue pot, a black base with a heat diffuser, an alcohol burner, and six fondue forks (each with a different colored end).