Honestly, the youth of today! Answer me this much: do you remember your first case mod? Have you ever dreamed of having a beautifully designed computer? If you answered "yes", we invite you to view this collection of striking and unique custom desktop PC cases that may just inspire you into modifying or building your own.
1. WMD Part II by G-gnome [link]
The aim of it was to build a completely custom-built computer case, out of stainless steel, that would look like the sort of atomic bomb that one sees in spy movies or on TV shows like 24.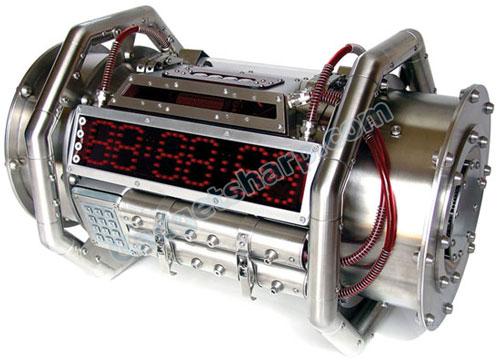 2. Hulk PC [link]
This one looks like something straight from the comics. Inside, you'll find a Micro ATX motherboard and plenty of green LEDs.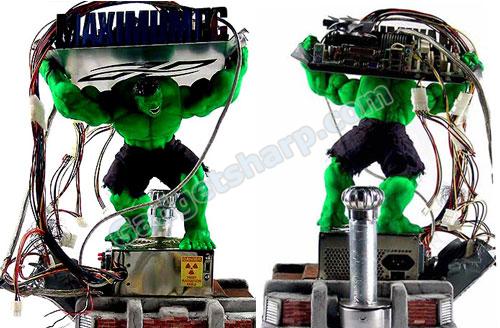 3. vw bus computer case [link]
The intricately painted case is part of Cooler Master?s high-end CSX series. The series is a result of the collaboration between the case building talent at Cooler Master, and the masters of PC paint jobs at Smooth Creations.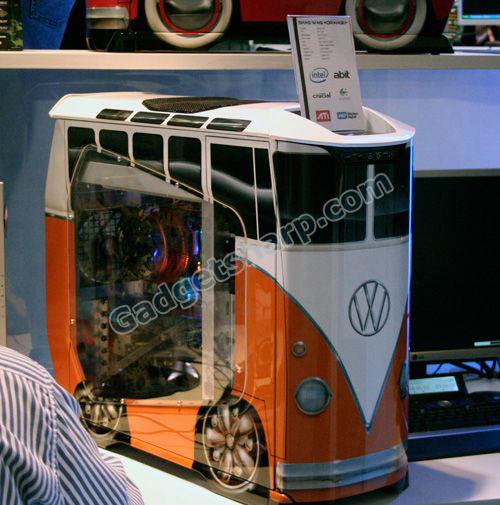 4. V8 Engine Computer Case [link]
At first glance, this may look like a real engine, but in reality, it's just a V8 block-inspired computer case.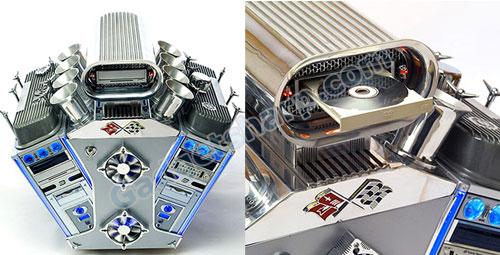 5. Sangaku Japanese case [link]
The basic design elements of Japanese architecture, such as 'Shoji' sliding doors and wooden ornamental lamps heavily influenced Nick's design for Sangaku. He decided to build a custom case that represented this understated Japanese coolness using his skills and experience with wood.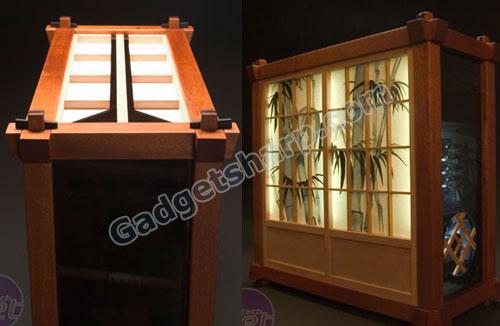 6. Trash Can PC Mod [link]
Have you ever experienced how your mom tells you over and over again that your computer is just a piece of trash? With this earth-friendly computer case, probably she can prove that she's slightly right. It might look like a trash can but if you would put all the latest hardwares, you can say that you got one set of expensive garbage in here!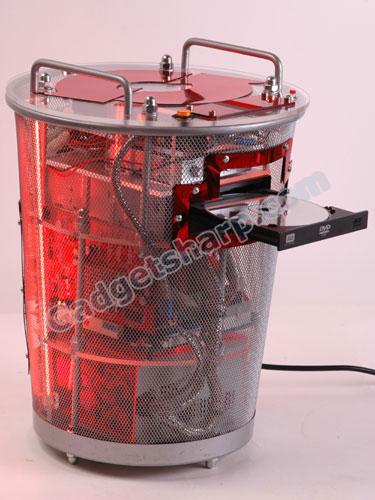 7. Danger Den Case [link]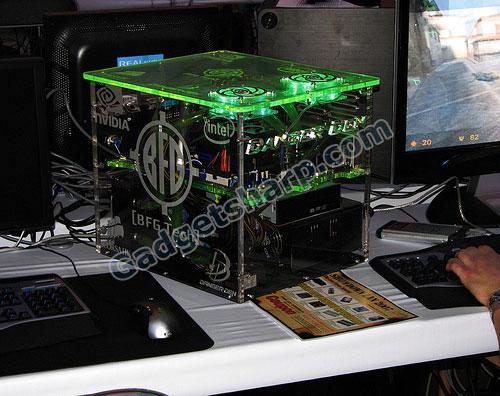 8. DialUp PC case mod with old-school rotary phone for VoIP [link]
PC case modders will tear up anything in search of a bit of novelty, especially if it happens to reek of old school. Ancient telephones – we hear they were called rotary phones, or something – happen to fulfill the old school criteria, with one modder surrounding his PC in cracked wood, and hooking it up to an old phone. The phone now works with Skype and other VoIP solutions, with the owner presumably waiting in anticipation for all the calls to tell him how awesome / clever he is.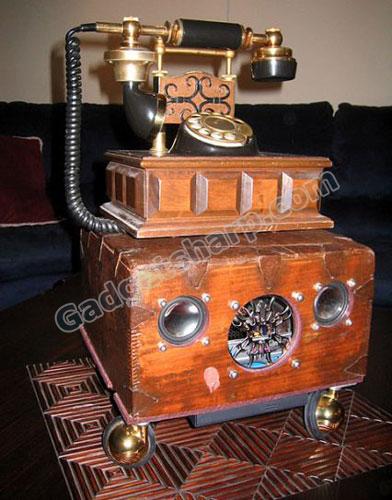 9. Porsche Cayenne Wheel PC [link]
Porsche Cayenne Wheel PC is equipped with dual NVIDIA graphics cards in SLI. The Chrome muffler tips and LEDs were there for the effect.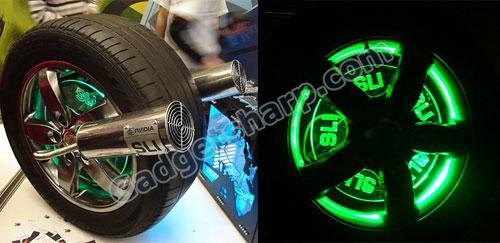 10. Orb PC Case Mod [link]
Dubbed as the Orb PC, the case comes in a form of Pacman or motorcycle-helmet that can open a visor driven by a motor.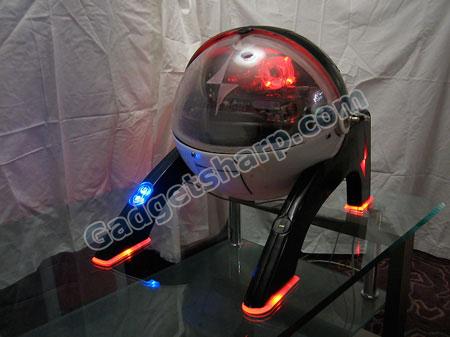 11. Motorcycle PC Case [link]
You can?t ride this to town but rather sitting at home as a fully functional PC. This SLI Machine is modded by a Russian casemodder Dennis Ilyin, featuring a custom built chassis, liquid cooling, and lots of LEDs.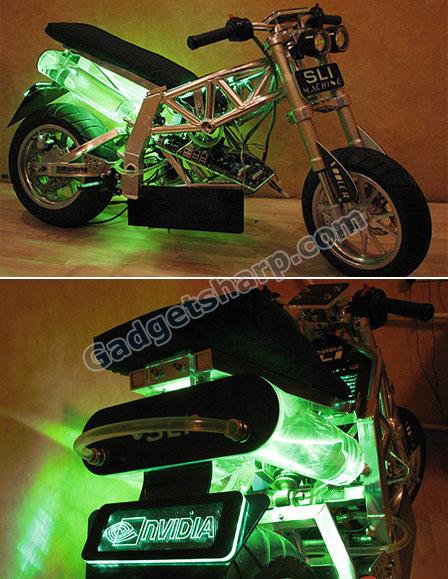 12. Batmobile PC case mod [link]
Take a 1/6th scale remote control model Batmobile, gut it, stuff it with an AMD Sempron 2800+ with 40 gig HD, 736 megs of DDR 400 ram, and CD/DVD, and you?ve got a custom PC mod guaranteed to scare the bejeezus out of the inmates at Arkham Asylum.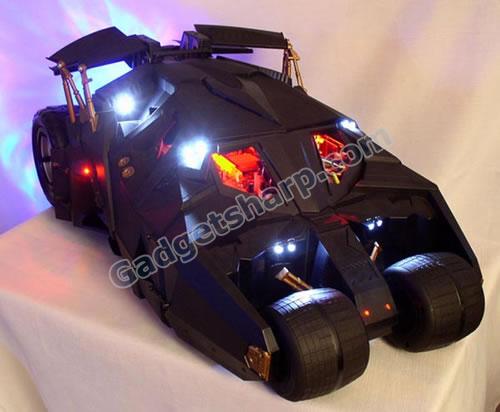 13. The Digg PC ? the ultimate fanboy case mod [link]
The Digg case will primarily be made of 1/2? MDF (medium density fiberboard) with a few acrylic windows.
14. Your PC can go [link]
Install wheels under the case and viola! You can simply take it anywhere and everywhere you go.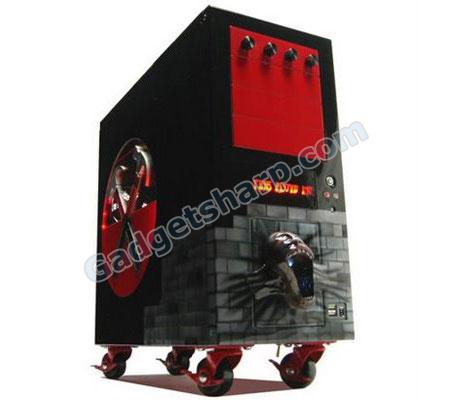 15. Russian Wall-E Case Mod [link]
This project took 18 days from this Russian guy to accomplish. It all has began after he has watched that cartoon. A solid-metal Wall-E computer case, each detail carefully cut from the metal sheets processed and put in place. click link to see the homemade heavy metal WallE geeky step-by-step.