When it comes to file storage and transferring, you might want something functional and special. Thanks to those creative designer, they make our USB flash drivers in many different styles and functions. We rounded up 14 Unusual USB Flash Drives, and good part is, they are real products, not some cool-looking but still in conceptual stage. Some of them focus on the functions like waterproof and digital lock; and some of them are coming with styles like ladybug necklace driver and Yoda looking USB drivers. There are so many options and hope you find one you like.
1. Chocolate 4GB USB 2.0 Flash Drive [amazon]
High performance, low power consumption, non-volatile storage
Store, erase and reuse.
Just Plug and Play into a USB Port
Easy Carry and can hold any files that you can think of
This USB flash drive comes with a plain package. Please be noted.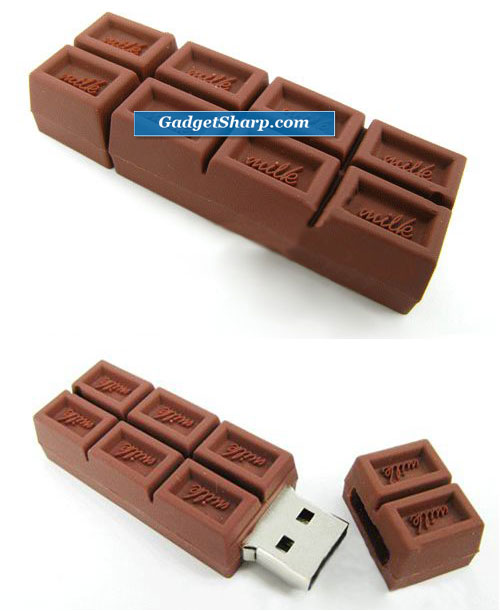 2. Dane-Elec TRON Black Light Cycle 4 GB USB 2.0 Flash Drive [amazon]
Using the top worldwide NAND flash memory suppliers
The Perfect any time, any place flash memory solution
Compatible with both Mac and PC systems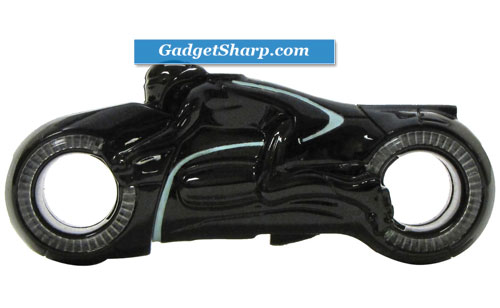 3. Crystal Ladybug Flash Drive Necklace 4GB [amazon]
Gold Ladybug shaped jeweled USB drive.Gorgeous Ladybug thumb drive. The golden ladybug is covered in sparkling glass crystals- pink, blue, black and white. This ladybug glimmers from any angle that the light hits it. You can find the USB drive when you pull the piece between the ladybug's wings. The jump drive easily comes out and is securely held in place when put back. If you wish the chain can be easily removed if you want to change it.Approximate size: at its widest point 1.75 inches and 2 inches long.Chain Length appx: 24-26 inches Chain may differ from the one pictured above.

4. 2GB Chocolate Donut USB Drive [amazon]
USB specifications 1.0, 1.1, 1.2, 2.0 compliance support, plug and play
Transferring rate up to 8Mbit per second at high speed (Depends on different PC configuration)
At least 10 years of data retention with 1,000,000 times storage
Support all Mac and windows versions
Internal memory: 2GB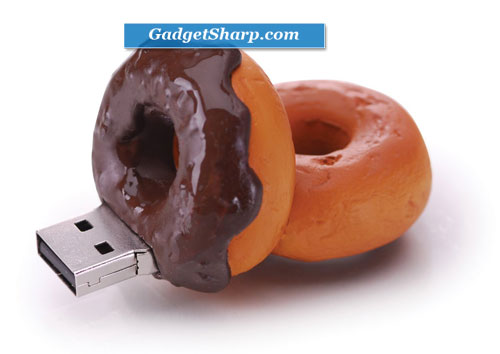 5. EMTEC Scallywag Series 4 GB USB 2.0 Flash Drive [amazon]
4GB capacity
Read speed: up to 10 MB/s
Write speed: up to 5 MB/s
Chain with cap holder included
Black skull and crossbones design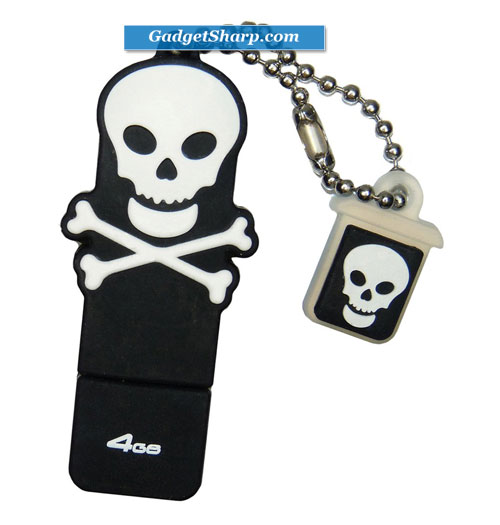 6. 4GB Ninja USB Flash Drive [amazon]
Who better to guard your data than a ninja? Store your secrets and your files on a handy USB flash drive. The stylish, durable rubber case augments the reliability of solid-state memory. Comes pre-formatted with the FAT32 file system - compatible with nearly all operating systems (Windows, Mac, Linux/Unix) and the Playstation 3 as well. Please note, actual storage capacity will be slightly under 4 gigabytes due to necessary format data inherent in any flash drive. Dimensions: 4.6cm / 1.8in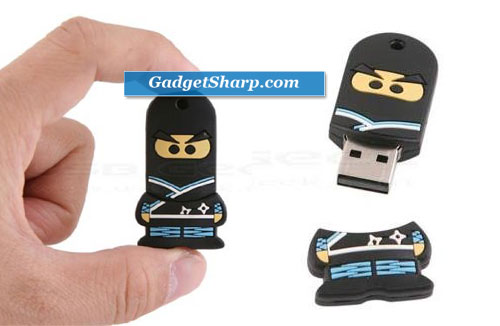 7. i-Ecko 2GB Bottle Cap Opener + USB Combo Flash Drive [amazon]
Dual function - Key shaped USB flash drive and bottle cap opener connect to your key chain for easy access
Made from 100% water-resistant eco-friendly stainless steel
Easy to carry, and with less risk of getting lost or stolen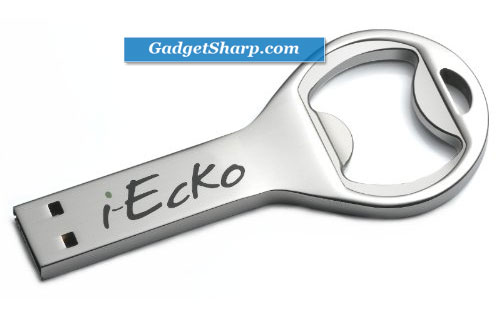 8. Super Talent Pico-C 8 GB USB 2.0 Flash Drive [amazon]
Durable Solid-state Storage and 10 Years Data Retention
Capacity: 8 GB
Interface: USB 2.0
Data Transfer Rate: Upto 30 MBPS (200X)
Dimensions: 31.3 x 12.4 x 3.4 mm and Weight: Less than 6g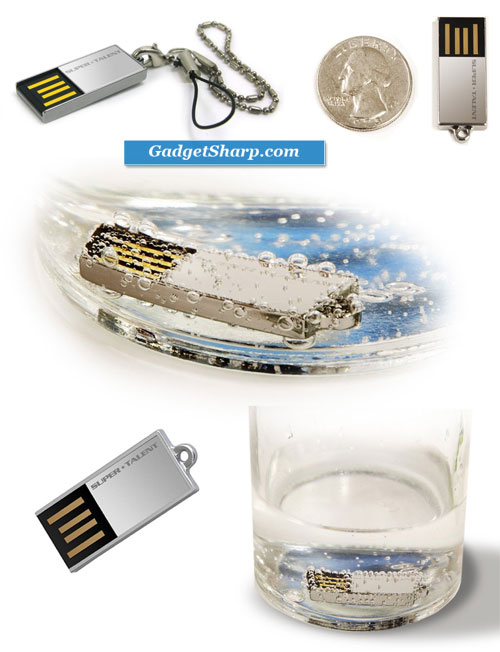 9. Chocolate Ice Cream Bar 4GB Flash Drive [amazon]
Looks just like a chocolate ice cream bar; yum, yum!
4GB High speed flash memory
USB Flash Drives offer dependable and reliable solid-state memory
Compatible with Windows and Mac operating systems
Comes with a coordinated cap for protection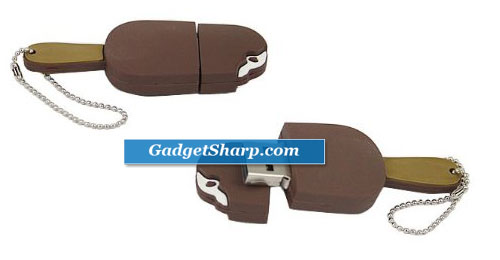 10. Corsair 16 GB Padlock 2 USB 2.0 Flash Drive [amazon]
User customizable 4-10 digit personal identification number to lock and unlock
Built-in hacking detection locks device for 2 minutes after 5 failed attempts
Plug-n-Play compatible via USB 1.1, 2.0 or 3.0 port
Secure 256-bit hardware AES encryption
Limited 10 year warranty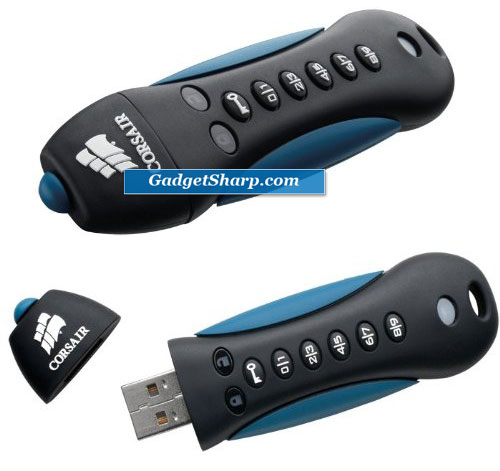 11. 4GB Robot Flash Drive [amazon]
Size: 4 GB
Plug & Play
USB flash drives offer dependable and reliable solid-state memory
Perfect for school, college, work, and home!
Comes with keychain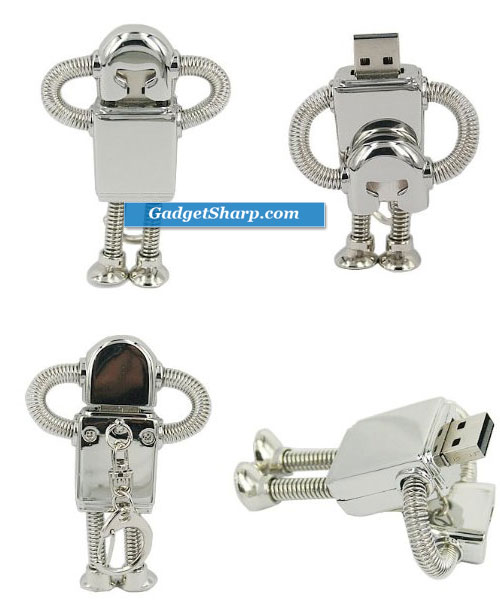 12. Transformer USB Flash Memory Drive 4GB [amazon]
Not the original, but exquisitely re-produced transformer 4GB flash drive, it transforms from flash drive to leopard in seconds. See picture for the incredible display. This is a premium drive features true capacity and reliable storage.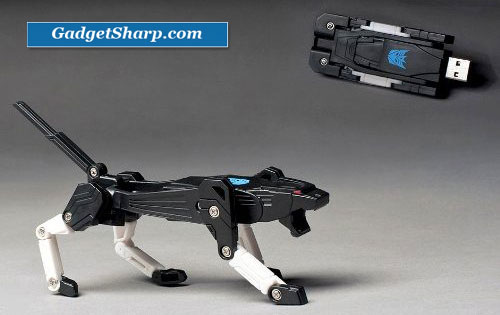 13. Tymemachines Powered by Funko 4Gb Yoda Usb Drive [amazon]
Highly detailed
Perfect gift for any Star Wars Fan!
Holds important documents, photos, or videos
4 GB of memory
Is easily portable or can stand for display!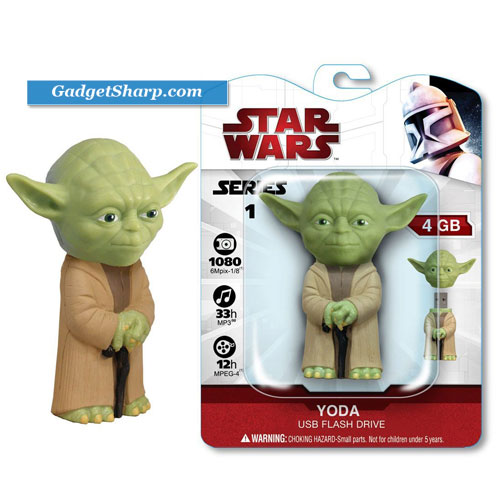 14. 4GB Clothespin USB 2.0 Flash Drive [amazon]
Never lose your flash drives again with our unique 4GB Clothespin Flash Drive! Works as real clothespin - can be attached to clothing, important documents, or anywhere else that you find convenient for storing a flash drive. Compact yet powerful, this 4GB USB Flash Drive is perfect for storing files, music, and images to make data transfer less of a hassle! Comes with a coordinated cap for protection. USB Flash Drives offer dependable and reliable solid-state memory. Dimensions: 3.25" x 0.75" x 0.75" (LxWxH).