A mouse pad is a surface for enhancing the usability of a computer mouse. The three most important benefits of the introduction of the mouse pad were higher speed, more precision, and comfort for the user. For various purpose, there are different mouse pad you can find on the markets, such as tilt-adjustable mouse pad, clamp On mouse platform, high-quality gaming mouse pad, double sided mouse pad, photo frame mouse pad and so on. Here, we rounded up 10 Cool and Ergonomic Mouse Pads, hope you can find one you like.
1. Logitech Portable Lapdesk [amazon]
This lapdesk is designed to protect your lap from notebook heat and to keep your lap cool and comfortable, even after extended laptop use
The retractable mouse pad lets you use your mouse, even when you don't have a table handy
It's so thin and light, you can easily carry it and slip it into your laptop bag or sleeve (15.6" or larger)
The anti-slip top helps keep your notebook (15.6" or smaller) firmly in place. Plus, the washable surface is easy to clean
The base lets you keep your legs and knees however they're most comfortable beneath your notebook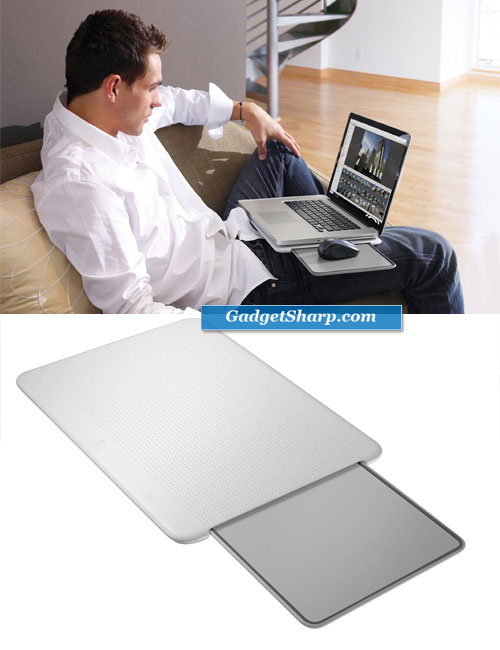 2. HandStands Photo Mouse Pad [amazon]
Insert Your Favorite Photo. Use photo prints or prints from your computer
Optical Mouse Approved
Comfortable Mousing
Great for both horizontal & vertical images
Easily change images whenever you like.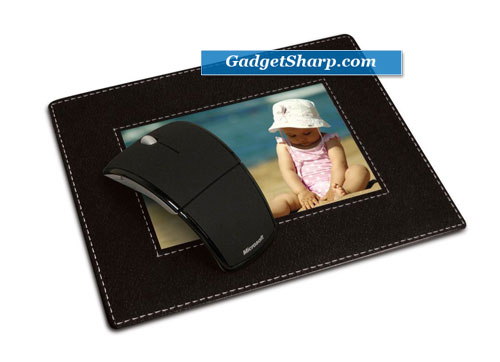 3. Ergo-mat Memory Foam Mouse Pad [amazon]
Get the most comfortable mouse pad on the planet! The Ergonomic Mouse Pad is designed with ergonomics in mind. Completely made of Memory Foam, the Ergonomic Pad has a slanted form, to help straighten the wrist and help prevent fatigue.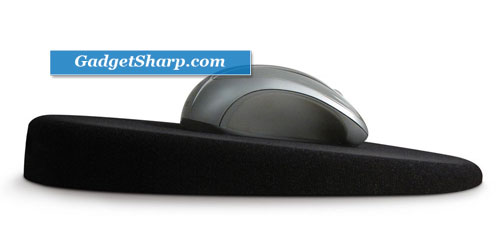 4. Razer Vespula Dual-Sided Gaming Mouse Mat [amazon]
The dual-sided Razer Vespula? Gaming Mouse Mat provides two distinct gaming-grade surfaces on an abrasion-resistant hard coat to suit your preferred level of gaming glide.
Dual-sided mouse mat
Enhanced tracking surfaces
Memory conformance wrist rest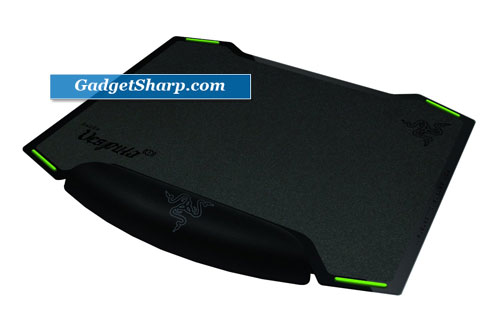 5. Allsop Redmond Mouse Pad [amazon]
The Redmond Mouse Pad is designed to look like it came with your computer. A glance down the computer aisles of Best Buy or a quick perusal of Dell's website, are enough to show you that boring beige is gone. And unless you are part of the 5% Apple-heads, computers are going black, gray and silver. And the look of the Redmond Mouse Pad follows suit.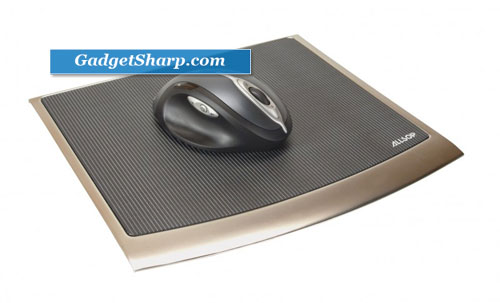 6. NFL Football Helmet Design Mouse Pad [amazon]
Contains one Mouse Pad
Football Helmet Design
Screened Graphics
1/4-Inch Thick Pad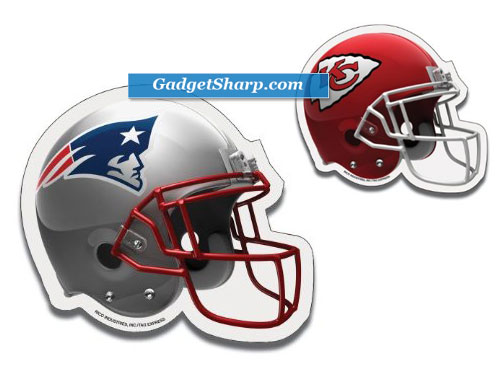 7. 3M Tilt-Adjustable Mouse Pad and Gel Wrist Pad, Antimicrobial Product Protection [amazon]
3M(TM) Gel Wrist Rest WR421LE, Leatherette, Black, 7.57 inches x 10.25 inches x 1.0 inches.
3M(TM) Wrist Rest for Mouse with and angle adjustable platform enables negative and positive tilt of keyboard for optimal ergonomics.
Soothing gel-filled for a buttery soft comfort and the leatherette covering is easy to keep clean. 2 year limited warranty.
Also try 3M Mousing Surfaces with Gel Wrist Rests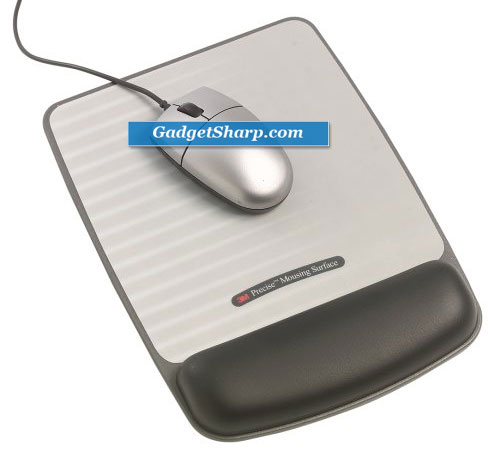 8. SteelSeries QcK Gaming Mouse Pad [amazon]
The SteelSeries QcK is a dream of a mouse pad for every gamer that prefers cloth surfaces. This mouse pad went through extensive testing by gaming professionals before its release and with their feedback, the SteelSeries QcK was further developed to make it the ultimate cloth pad every gamer desired. With the use of high quality cloth material, an optimized texture which guarantees both smoothness and glide and a specially designed non-slip rubber base this mouse pad blows away the competition and is a great choice not only for the hardcore gamer but also for graphic designers and others who use their mouse for extended periods of time.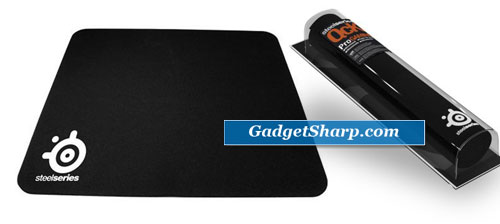 9. Clamp On Adjustable Mouse Platform [amazon]
Clamp on Adjustable Mouse platform is designed for use with 1/4 thick keyboard trays with no modification required on the keyboard. Many flexible ergonomic options including tilt, rotates, swivels and can be mounted on either side of the keyboard tray. The Clamp on mouse can rotate over the top of the keyboard, below or directly parallel to the keyboard surface. Made of sturdy high density plastic that's offer an excellent mouse surface for both optical and roller ball mouse users. Handy rotating fence and cable manager keeps the mouse from slipping off the platform. No tools required for installation, simply clamp on and twist tighten the tension knob provided. Product Weight: .90 lbs Mouse Platform Size: 8-3/4 x 9, Over all Size: 8-3/4D x 10W x 3H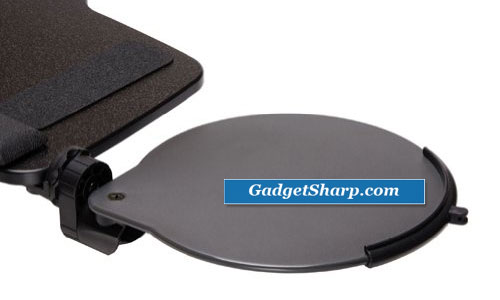 10. HandStands Dule Side "Zero Gamers" Mouse Pad [amazon]
Great for PC Gaming
Double Sided (Speed & Accuracy)
Designed for Laser & Optical Mice
Made of Acrylic- won't interfere with wireless mouse
Non-Slip Rubber Grips