Great tea starts with hot water and a tea kettle does the same for you. As a kitchen essential, kettle usually sit quietly at the corner. But why we can't have stylish and functional kettle at the same time? In an attempt to hype up the mundane chore of making and serving tea, designers have come up with interesting designs that are truly a way up in kettles. Here we have some of the most unusual and interesting kettle designs that are beautifully designed to make great tea every time.
1. The Lazy Kettle by Lotte Alpert [link]
A porcelain teapot is put in its associated holding device where it can be swayed forward well, directed so that the tea can be easily poured into a cup without having to lift the teapot. Furthermore the holding device is able to boil up the liquid in the teapot and to keep it warm precisely on different temperatures. The measured temperatures are read at the diodes in the region of the operational controls and compared with the temperature that was manually chosen.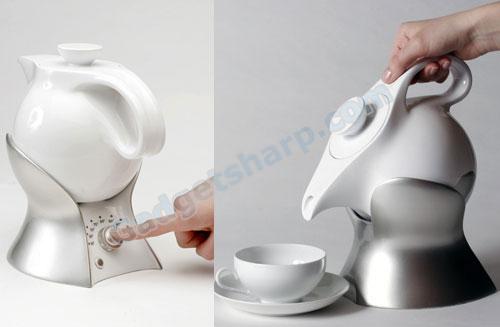 2. Capresso H2O Plus Glass Water Kettles [link]
Maybe it is only me… But I am really like the transparent kettle and enjoy wathing the bubbling water…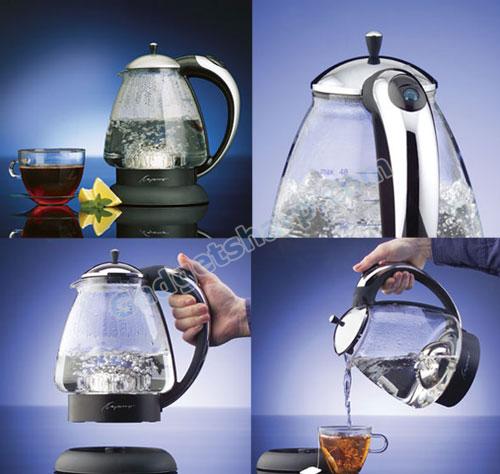 3. The Eco Kettle - saves energy and money! [link]
The Eco Kettle is different to a normal kettle: inside it has two compartments - the reservoir holds 1.5 litres of water ready for use, while the measuring button allows any quantity from a single cupful to the full capacity to be released into a separate chamber for boiling. Which means it's a lot easier to control the amount of water you need, every time you boil..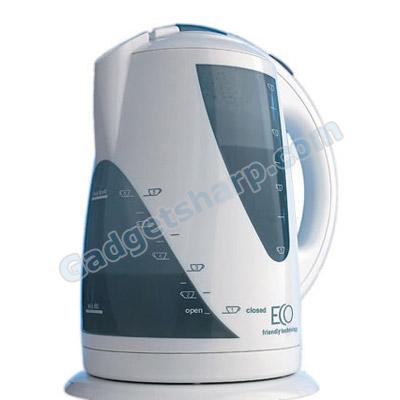 4. Prestige Deco Kettle - Retro Glamour [link]
A simple domed form sings out with fabulous colour. The handle is a wonderful flattened tube that is easy to grip and hold. Bringing the vintage style into the modern age, Prestige have incorporated a subtle base which uses the modern central docking pin design.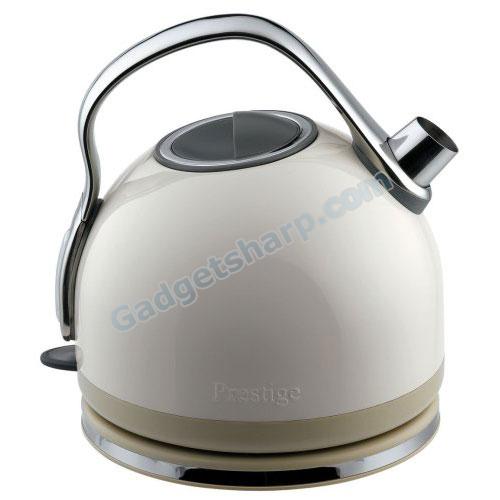 5. Bugatti electric kettle VERA [link]
The Bugatti electric kettle VERA complements your relaxation time with elegance and technical innovation. A special electronic control equipped with all functions allows the kettle VERA by Bugatti to reach the desired water temperature (between 45?C and 100?C), and guarantees consistent and efficient heating for the preparation of every hot drink.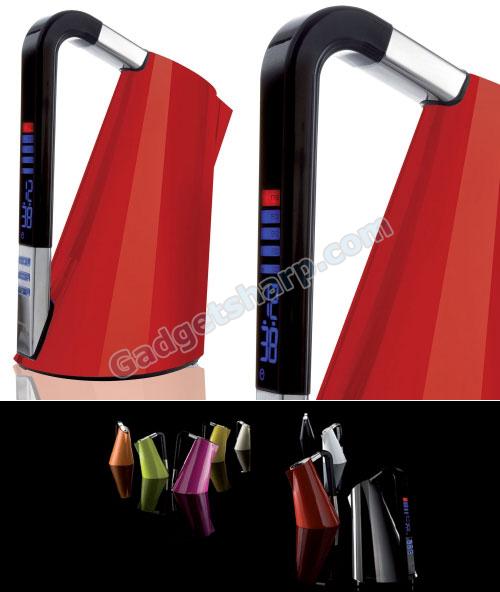 6. Cortina electric kettle [link]
This square looking kettle is from Japanese brand Metaphy.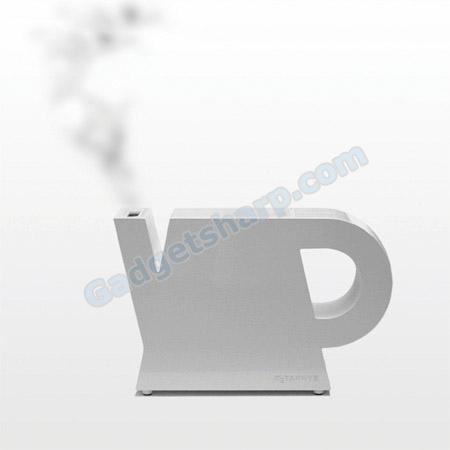 7. The kettle with the "green tea" button [link]
If you are a tea lover, then you need to check this kettle.
Breville USA makes a variable-temperature electric tea kettle that not only saves energy but makes it easier to brew a delicious cup of tea: The kettle will heat the water up to the right temperature for your tea?there's even a "green tea" button?without boiling it. This improves the tea's flavor in two ways: By avoiding too-hot water and keeping flavor-enhancing oxygen in the water, which would otherwise be boiled off at higher temperatures.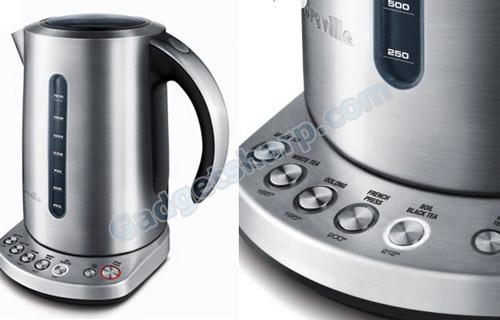 8. ikon Kettle & Toaster [link]
With unique features and premium stainless steel styling it is the ultimate in form and function. The ikon Kettle & Toaster has a unique nested design and has been designed with compact kitchen spaces in mind, ideal for smaller kitchens and apartment living.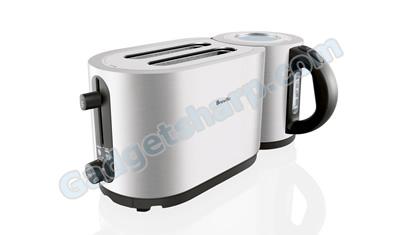 9. Qp kettle [link]
The project of the kettle Qp is aimed at saving producer's economic problems by significant changes in the kettle design. Qp has a small size (142x142x244mm), uses all advantages of a square form, has low production and logistics costs, simple and clear ergonomics and extrordinary design.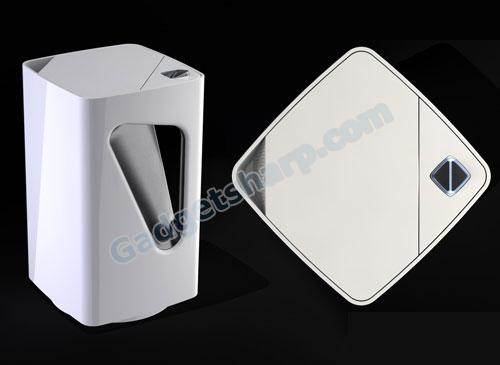 10. nio Kettle [link]
Designed by Oliver Hemming, this elegant stainless steel kettle is suitable to be put on all types of stove except Induction cookeesign.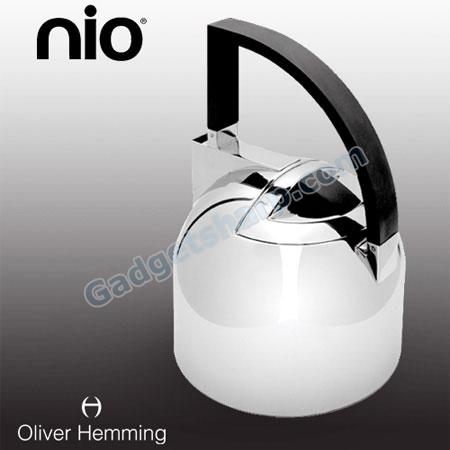 11. Electric Water Kettle and Tea Brewer [link]
The uniquely designed appliance not only provides a tempered-glass carafe for viewing the boiling process, but it also comes with a stainless-steel tea infuser that accommodates both loose-leaf and bagged teas, making it possible to brew a variety of teas right in the pot after the water has boiled. Best of all, the unit's patented Strix electric connector delivers power to the kettle through its stationary base, which means the kettle can be lifted off the base for graceful pouring without the hassle of a cord.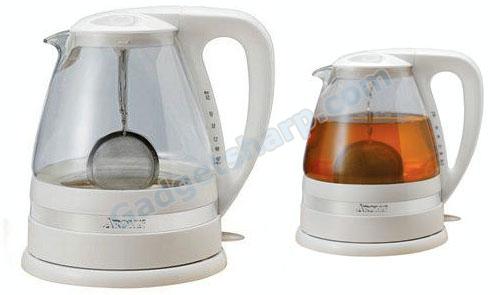 12. Braun Geometrical Kettle - Triangle, Square or Circle? [link]
Grade school taught us the basic shapes?. Triangle, Square and Circle; and those dang shapes haven?t really changed a bit in all these many years. Elegant as they are as individuals, their identities converge as this graceful Braun Geometrical Kettle. Depending from which angle you look at it, you can easily identify a distinct triangle, square or circle, seamlessly merging into each other. Clean lines and simplicity make it a hit in my books.