With Christmas only one week away, have you set your Christmas table ready? In this post, we have rounded up 12 Modern and Elegant Glasses which have some unique designs or special features. Set your eyes on these modern and elegant glasses to determine the glass design that best suits you and your decor. Hope these glasses can bring an unexpected twist of style to your beverage.
1. Normann Copenhagen Rikke Hagen's Whiskey Glass [amazon]
A glass designed for pleasure, Rikke Hagen?s Whiskey Glass for Normann Copenhagen complements any bar cabinet with glasses for Cognac, Liqueur and Whisky. Sold as a set of 2 glasses. A Rikke Hagen design.
2. Bormioli-Rocco Sorgente Glasses [amazon]
Cool and fashionable, a real piece of Italian design. Sorgente is the answer to new, irregular , and organic shape.
14 1/4 -Ounce Dishwasher safe Made in Italy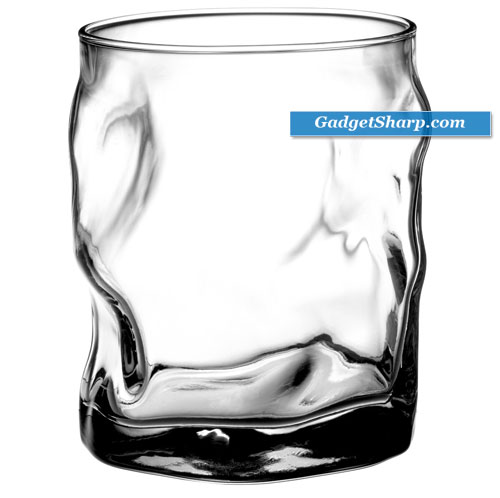 3. Cognac Glasses [amazon]
The shape of the glass increases the intimate experience of drinking cognac by accentuating the deep color and movement of the liquid. Place the Cognac glass on your table, and enjoy how it gently turns, exposing the fine aroma of your favorite cognac. Made in Denmark.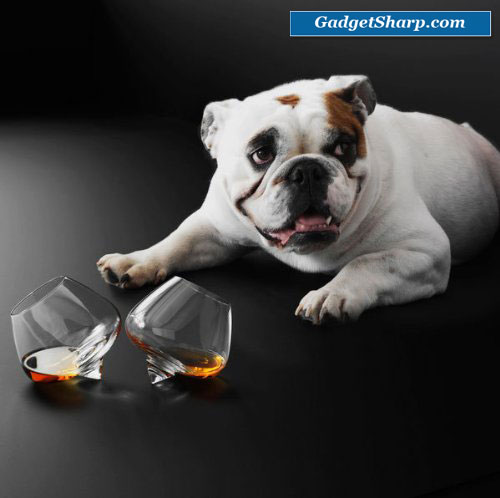 4. Half Liter Pirate Skull Glass [amazon]
Presenting a beer glass worthy of Blackbeard the pirate himself. This skull drinking glass serves up your poison of choice in deadly cool style. Guaranteed to have those lily-livered land-lovers shaking in their boots. This drinking glass holds 16oz and measures 4 W x 4 H.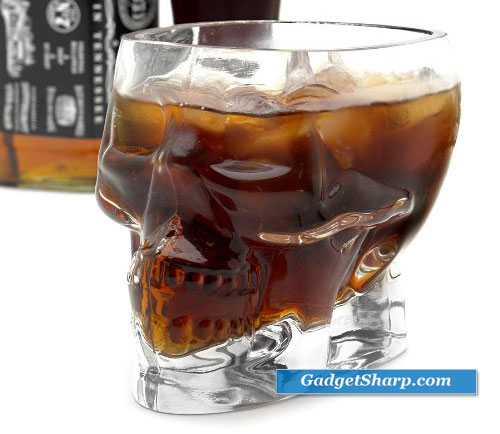 5. Libbey Vina Trumpet Champagne Flute [amazon]
The Vina Trumpet Flute is designed to be part of the popular Vina series of stemware by Libbey that includes a Round Wine, Stemless Red and White Wine, Tall Wine, Margarita and Martini. The Trumpet Flute is appropriate for all types of sparkling wine.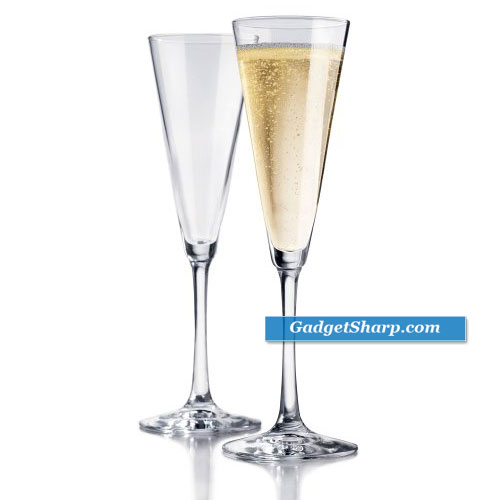 6. Govino Plastic Wine Glass Flexible Recyclable Shatterproof [amazon]
Width: 3.3 inches
Height: 4.4 inches
Mouth: 2.5 inches
Made of PETG material
Volume: 6 ounces up to the mid point of the thumb notch - 16 ounces up to the brim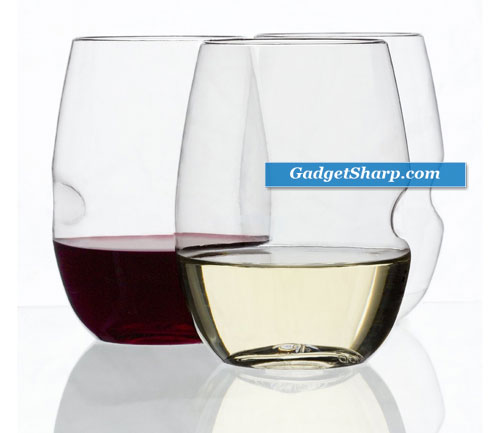 7. MollaSpace White Animal Shot Glass [amazon]
Mysterious shot glass that can rest on the animal's head when flipped on its head. All the animals are designed to balance on their nose, ears and horns when placed as the base. Can be used as a candle holder, paper weight or simply for d?cor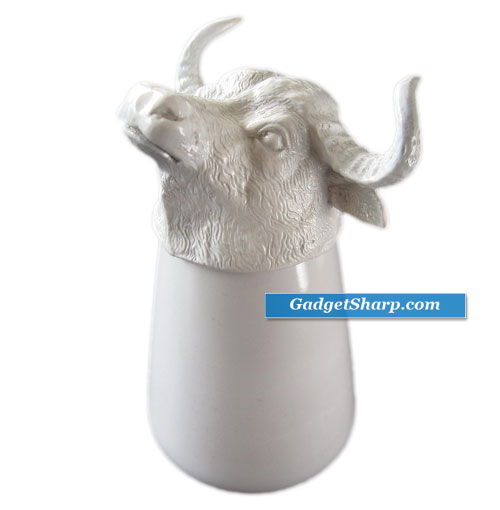 8. Fred & Friends Bottoms Up [amazon]
Fred & Friends set of 2 shot glasses. Upright the glass says Drink. Upturned it says drunk.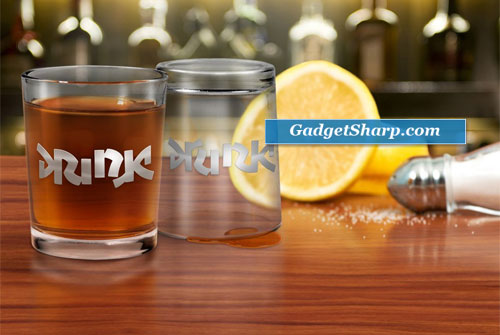 9. Glencairn Wide Bowl Scotch Whisky Glasses [amazon]
Set of 2 Glencarin Led Free Crystal Whisky Glasses
Custom shaped to express Whisky's truest flavors and aromas.
The wide bowl makes it perfect for serving with ice or mix, or if you prefer, neat and clean.
Dishwasher safe
Size: 4"H, 11-3/4 oz.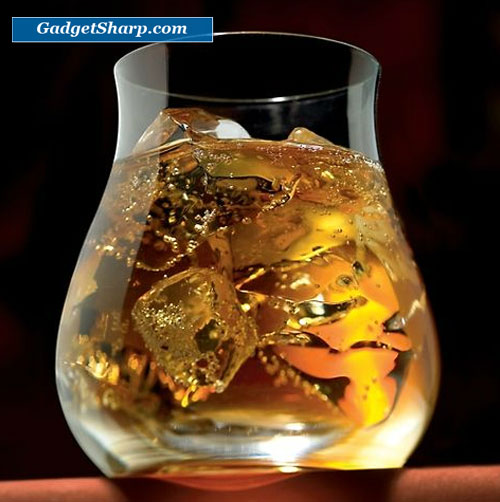 10. Namb? Tilt Decanter Set with 2 Double Old-Fashioned Glasses [amazon]
Namb? Tilt decanter with stopper and 2 double old-fashioned glasses Crafted of full-lead crystal by skilled European artisans Tilt pieces lean playfully yet elegantly to the side; heavy, thick bases add stability Matching Tilt stemware and other barware also available Wash by hand to preserve the brilliance;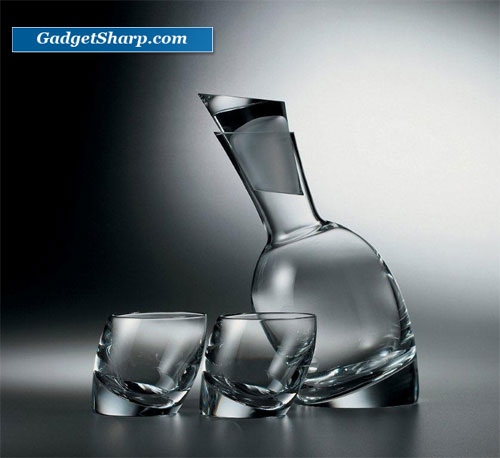 11. Oenophilia Porto Sippers [amazon]
Guaranteed conversation pieces. These hand-blown serving accoutrements date back to 17th century Europe, where they were known as Schnapps Pfeiffen. An especially enjoyable way to savor port, dessert wine or liqueurs. Set of 4 sippers in a gift box.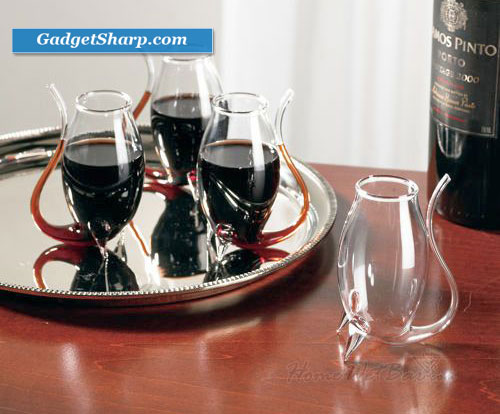 12. Bodum Canteen Double-Wall Cooler/Beer Glasses [amazon]
Set of 2 Canteen 13-ounce double wall cooler/beer glasses
Lab-quality borosilicate glass is strong, thermal, and lightweight
Two clear layers create illusion that liquid is suspended within
Winner of the prestigious European IF Design Award
Mouth blown; dishwasher- and microwave-safe