Having in cold beer during summer time is one of the most relaxing thing, while having beer in a cool and unusual glass like the ones in the post will definitely have more fun. Imagine yourself hold the lady beer glass and sit in your balcony, the drinking experience will be totally different from holding a regular one. Now scroll down the list, and tell us which one of these glasses you?d like to use during the next party.
1. 3 Liter Glass Beer Boot [amazon]
Beer Boot Size: 3 liters or 100 fluid ounces
Style: Mouth blown / hand made by artisan glass blowers
Dimensions: 14 inches high, 4.5 inch mouth
Empty weight: Just over 3 Pounds
Imported from Poland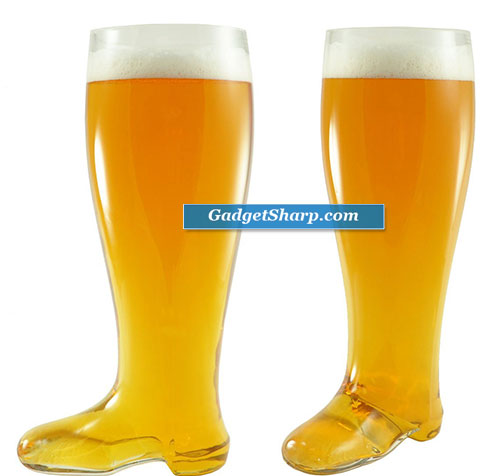 2. Lady Beer Glass [amazon]
This is a mouth blown glass beer boot glass shaped like a sexy lady. It a large beer glass than can hold 1.5 liters or 50 ounces. This glass IS anatomically correct!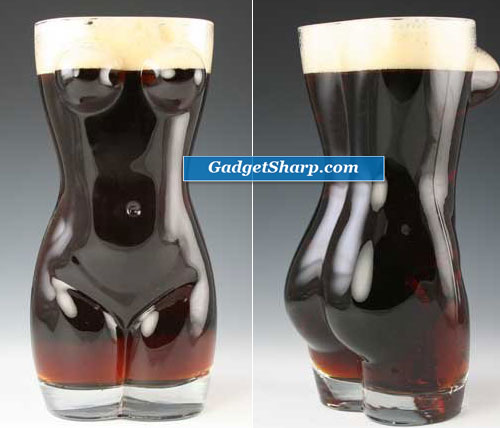 3. Hopside Down Beer Glass [amazon]
Enjoy your next tall, cold one in this fun, lightweight double-walled glass
The Hopside Down design is great for parties or everyday fun
Keep your favorite brew or beverage icy cold longer without breaking a sweat
7 1/2 inch tall and 3 1/4 inch diameter
The tempered glass is diswasher safe for easy cleanup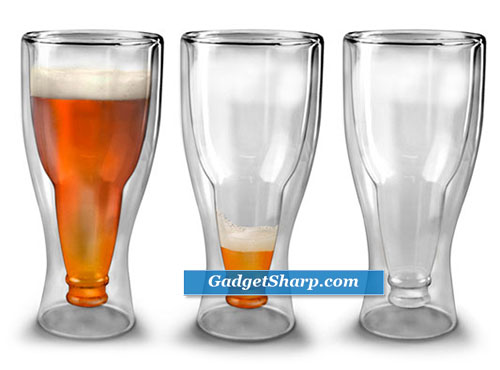 4. Winestein Double-Walled Glass Beer Mug [amazon]
Beer mug with embedded inner wine glass brings tasteful humor to any party
Double-walled glass construction keeps beverages cool
Broad, sturdy base prevents sloshes and spills; oversized handle
Arrives handsomely boxed for gifting or storage; hand wash between uses
Measures approximately 3-1/2 by 5 by 6 inches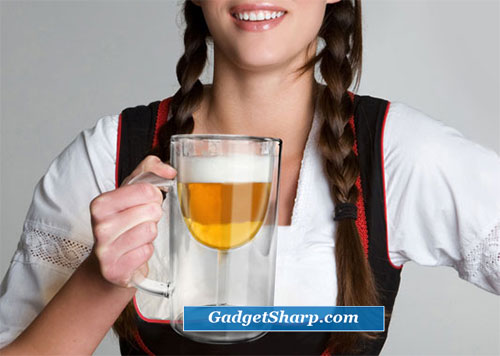 5. HOPPED UP Beer Glass [amazon]
Bottle shaped glass
Hand blown from borosilicate glass
Has a removable silicone "cap" coaster
Coaster cushions your glass
Holds 16 ounces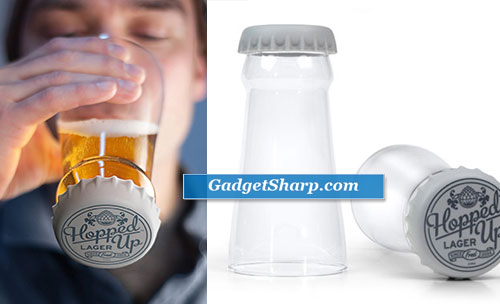 6. Beer/shot drinking glass [amazon]
One side holds 16 oz. / 1 pint and the other side holds a 2 oz. shot or vtive candle. Made of mouth blown laboratory grade borosilicate glass. Box includes two stacking beer/shot light glasses. Dishwasher safe.