Christmas is around and lots of parties are down the road. No matter you like it or not, liquor is likely something can't be missed. To drink those liquor or spirits, you need shot glass. We rounded up 12 Cool Shot Glasses which includes those popular shot glasses decorated with a wide variety of humorous pictures, toasts, and advertising; some fun shot glass designed to be integrated with party games like Tic-Tac-Toe, Roulette and Drunken Tower, or fine design shot glasses for upscale parties or dinner gatherings. Take a look at list and make sure you?re well armed for your next party plan.
1. Maxam? Shot Glass Tic-Tac-Toe Game [amazon]
Glass game board
9 shot glasses
9 3/4" X 9 3/4"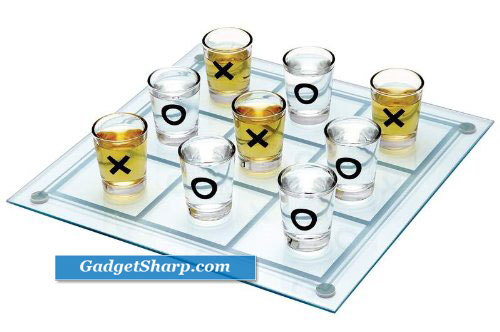 2. Game Shot Glass Set [amazon]
The idea for this set of glasses comes from the British tradition of having a sip or a toast with a small shot glass of port before taking to the field. These glasses, made in Europe and hand lasered in England, bear the image of grouse, pheasant, woodcock, quail, wood duck, pintail, mallard, teal, and a trout. Handsomely packaged in a hardwood presentation box, lasered on the top cover with the Orvis logo and can be personalized with customer's initials or name. Imported from UK.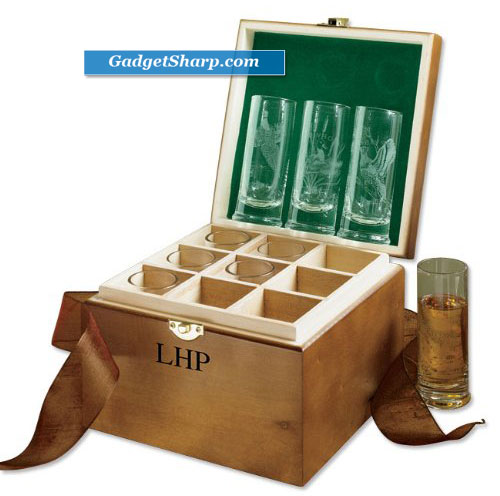 3. Bormioli Rocco Sorgente Shot Glasses [amazon]
Cool and fashionable, a real piece of Italian design. Sorgente is the answer to new, irregular , and organic shape.
Irregular shape fits perfectly in any hand.
Capacity: 2-1/4 oz
Dishwasher Safe
Made in Italy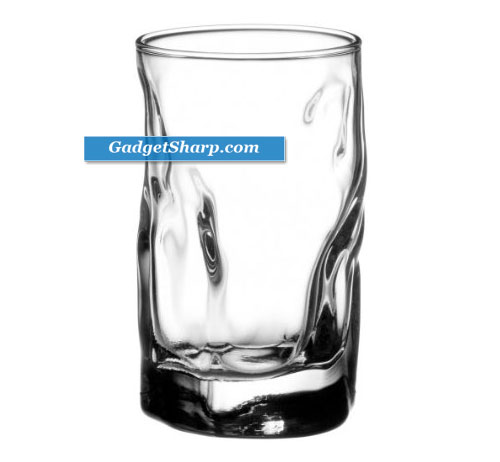 4. Bombs Away 1-1/2-Ounce Shot Glasses [amazon]
Set of 2 shot glasses measuring 2 by 2 by 3 inches and holding 1-1/2 ounces each Durable double-walled borosilicate glass construction; compact, cylindrical profiles Frosted, bomb-shaped inner compartments whimsically showcase contents Smoothly rounded rims ensure easy dispensing; hand-wash for best results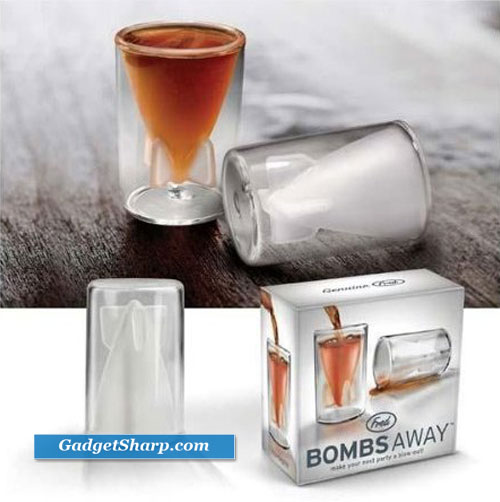 5. Personalized Island Shooter Glasses (Set of 4) [amazon]
Personalized Island Shooter Glasses are sold as a set of four and fashioned as a double shot glass. Personalize the glasses with a single block initial or up to 4 lines of text (max of 12 characters per line). 4" tall with a 1.5" diameter.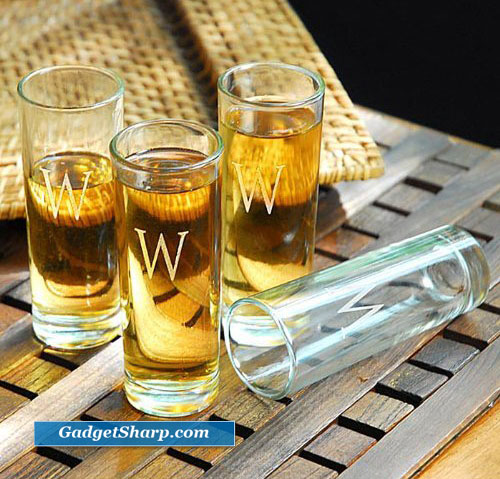 6. Mug Shots - 6 Arresting Shotglasses [amazon]
Reward yourself to a drink while you contemplate the exploits of these notorious scofflaws: Al Capone, John Dillinger, Pretty Boy Floyd, Machine Gun Kelly, Lucky Luciano, and Bugsy Siegel. Each shotglass has a mug shot of one of these infamous gangsters.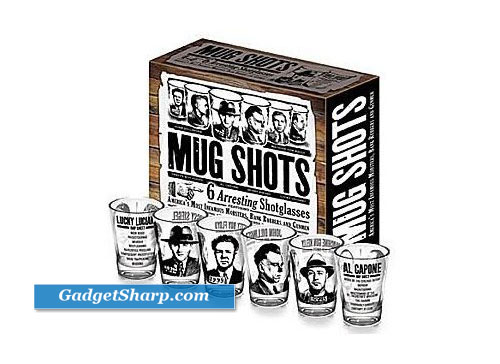 7. Roulette Shot Glass Bar Drinking Game Set [amazon]
Add excitement to your home with this beautiful glass gaming set.
16 shot glasses 2 balls 2-8 players Hand wash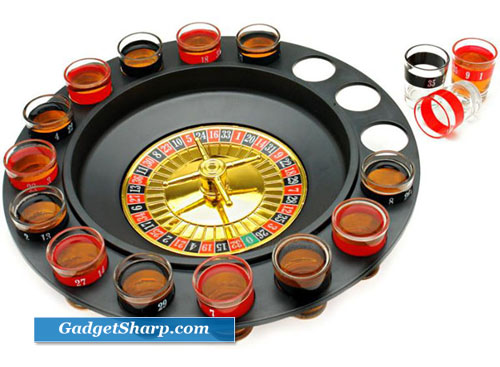 8. Rocco Dublino Collection 2-Ounce Shot Glasses [amazon]
Set of 6 shot glasses measuring 1-3/4 by 1-3/4 by 3-1/2 inches and holding 2 ounces each
Silky, clear-glass construction with gently flared profiles
Classic European design marked by chunky, solid-glass bases
Safe for use in the dishwasher; made in Italy
Sleek and stylish addition to in-home bar collections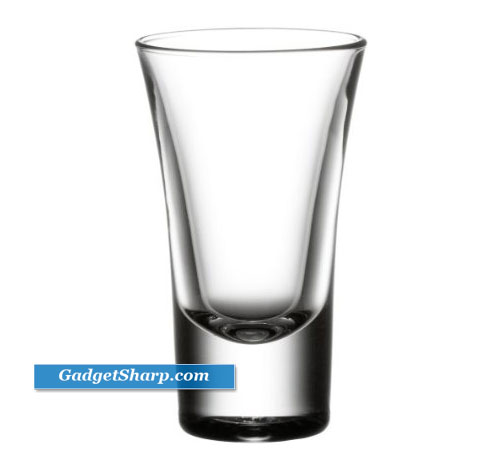 9. Drunken Tower Game [amazon]
The "Grab a Piece Drinking Game" comes with 4 shotglasses and 60 blocks with drinking challenges.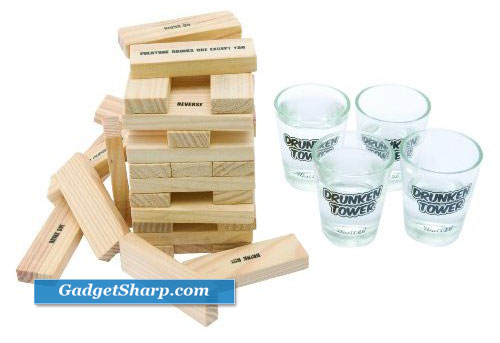 10. Rocco Limoncino Cordial Green Footed Shot Glasses [amazon]
Glass holds 2-ounce, comes in a set of 6
Features a lime green stem
Safe in the dishwasher for convenient cleanup
Made in Italy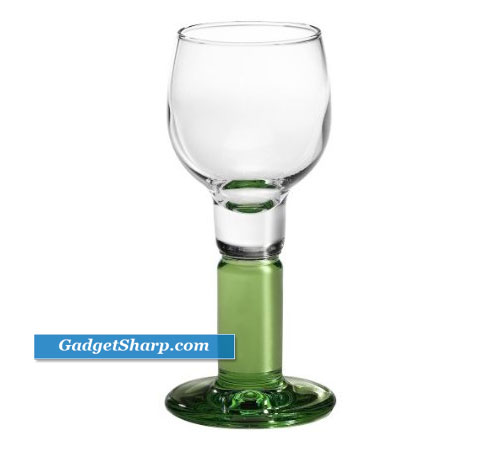 11. Mikasa Cheers Shot Glasses [amazon]
Set of 6 contemporary shot glasses
Each glass stands 4-inches tall
Crafted from fine Mikasa crystal
Fashionable design differs on each glass
Made in France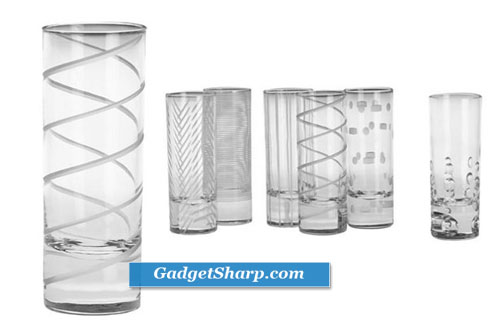 12. Jack Daniel's Shot Glass Travel Set [amazon]
Four stainless steel shot glasses each with the Jack Daniel's Swing Logo on one side and the Old No. 7 button logo on the other, are stacked neatly inside a black leather case with embossed Jack Daniel's Swing logo and Old No. 7 button logo. This light weight, compact item is perfect for travel.